[et_pb_dcsbcm_divi_breadcrumbs_module hide_homebreadcrumb="off" homebreadcrumbtext="Home" separator="sep-raquo" hide_currentbreadcrumb="off" homebreadcrumborientation="left" _builder_version="3.8″ fontsbreadcrumbs_font="Lato||||||||" fontsbreadcrumbs_text_color="#000000″ fontsbreadcrumbs_font_size="15px" fontsbreadcrumbs_line_height="16px" fontsseperator_font="||||||||" fontsbreadcrumblinks_font="||||||||" fontsbreadcrumblinks_text_color="#2567cf" custom_margin="25px|||" custom_margin_phone="30px|||" custom_margin_last_edited="off|desktop" custom_css_main_element="font-family: Helvetica Regular;" global_module="3641″ saved_tabs="all"][/et_pb_dcsbcm_divi_breadcrumbs_module]
ML Dog Play: Dodgers at Rockies 9/7/18
Los Angeles Dodgers @ Colorado Rockies 9/7/18
Time: 8:40 PM ET
Where: Coors Field, Denver, CO
Listed Pitchers: Clay Kershaw (LA) & Jon Gray (Col)
TV: SportsNet LA, ATTSN – Rocky Mountain,
Moneyline: Dodgers -145/Rockies +135
Over/Under: 9.5
The NL West is home to the best divisional race remaining in baseball this season, and things will get very interesting when the Dodgers and Rockies meet for a three-game series in Denver starting Friday night. How are we playing this contest with our daily free MLB picks?
MLB Betting Line
Friday's MLB betting odds opened LA at around -150 for this game, with an over/under of 9.5 runs. The early betting action then dipped that line about a nickel, to approximately -145. Speaking of nickels, did you know that 5Dimes offer overnight nickel lines on MLB games and -105 on football spread lines? Check them out.
The Dodgers could also be found getting around +105 giving the run and a half on the MLB run line.
Set-Up
Los Angeles just dropped two of three games at home to the Mets, losing Wednesday's series rubber match 7-3. LA then had Thursday off.
Even with that loss, the Dodgers are 9-3 over their last 12 games.
Colorado, meanwhile, just swept three games at home from San Francisco, winning Wednesday's series finale 5-3. So the Rockies carry a five-game winning streak into this series. Colorado also had Thursday off.
Big-picture, at 77-62 the Rockies lead the NL West by a game and a half over 76-64 Los Angeles. And that's what's really important because these teams' most likely chance of making the playoffs may be by winning the division, with both teams trailing Milwaukee and St. Louis in the National League wild-card race.
The Dodgers lead the season series with the Rockies seven games to six.
Friday's Starters
Gray (11-7, 4.70), by our strict standards, is 12/26 on quality starts this season and three for his last four. Last Saturday he held San Diego to two runs (on two solo homers) through six innings, although just before that he gave up five runs (and two homers) through 6 2/3 innings against the Angels. On the season Colorado is 16-10 with Gray, with overs going 13-11.
In his one start previously this season against Los Angeles, a month ago in LA, Gray gave up four runs and eight hits through 5 2/3 innings of a 5-4 Rockies victory.
Lefty Kershaw (6-5, 2.40) is 16/21 on quality starts this year, working on a run of 11 in a row. Last Saturday he limited Arizona to two runs through seven innings, and since the All-Star break, he's allowed just 12 earned runs over 55 2/3 innings. On the season the Dodgers are 11-10 with Kershaw, with totals splitting 10-10.
This will be Kershaw's first start against Colorado this season. Last season, in six starts against the Rockies, Kershaw allowed 15 ER through 33 2/3 innings. And in three starts at Coors Field, he gave up nine runs over 17 innings. Los Angeles went 4-2 in those six starts, with unders going 5-1.
Of course, Kershaw gets our handicapping check-mark in this pitching match-up. However, curve-balls don't drop in Denver as they do elsewhere, so this is not an overwhelming endorsement.
Friday's Batting Splits
The Dodgers own a .250/.332/.448 batting average/OBP/slugging percentage split against right-handed pitching this season.
Colorado owns a .272/.335/.467 split against left-handed pitching.
We'll give the Rockies a short edge in the splits with the sticks for Friday.
The Bullpens
The LA bullpen owns a 3.86 ERA and a 1.24 WHIP. But this unit is without closer Kenley Jansen, who for health reasons didn't travel with the team to Denver.
The Colorado pen owns a 4.92 ERA and a 1.38 WHIP. But we've got an idea the Rockies home field plays a part in those numbers.
Totals Report
Unders are a lopsided 40-25 in games played at Coors Field this year, even though Rockies home games are averaging 10.4 total runs per, second-most among all ML ballparks. Obviously, oddsmakers are overrating Coors Field totals on a regular basis, temping bettors to take unders.
Overs are 7-6 in Dodgers-Rockies games this season, 4-3 in games played at Coors Field.
Free MLB Picks
Colorado is 31-22 against left-handed starters this season. Los Angeles is 44-42 against right-handed starters. And Kershaw certainly isn't invincible pitching in the altitude in Denver. We're riding the home-dog Rockies with our free MLB pick for Friday.
<div class="widget105"><!-- [et_pb_line_break_holder] --><h4 class="baseball">Baseball Sportsbooks</h4><!-- [et_pb_line_break_holder] --><table id="dimeline"><!-- [et_pb_line_break_holder] --> <tr><!-- [et_pb_line_break_holder] --> <th></th><!-- [et_pb_line_break_holder] --> <th width="110px">10¢ to:</th><!-- [et_pb_line_break_holder] --> <th width="110px">20¢ to:</th><!-- [et_pb_line_break_holder] --> </tr><!-- [et_pb_line_break_holder] --> <tr><!-- [et_pb_line_break_holder] --> <td><div class="col1"><a href="https://record.commission.bz/_BhTQDVOVie23_O3IiMN7EWNd7ZgqdRLk/1/"><!-- [et_pb_line_break_holder] --> <img src="https://www.predictem.com/wp-content/uploads/2018/06/SportsBettingDark.png" width="150" alt="SportsBetting" /></a><!-- [et_pb_line_break_holder] --> </div></td><!-- [et_pb_line_break_holder] --> <td>-200</td><!-- [et_pb_line_break_holder] --> <td>-279</td><!-- [et_pb_line_break_holder] --> </tr><!-- [et_pb_line_break_holder] --> <tr><!-- [et_pb_line_break_holder] --> <td><div class="col1"><a href="https://www.predictem.com/betting-sites/heritage-sportsbook/"><img src="https://www.predictem.com/wp-content/uploads/2018/06/heritage-xs.png" width="150" alt="Heritage" /></a></div></td><!-- [et_pb_line_break_holder] --> <td>-200</td><!-- [et_pb_line_break_holder] --> <td>-240</td><!-- [et_pb_line_break_holder] --> </tr><!-- [et_pb_line_break_holder] --> <tr><!-- [et_pb_line_break_holder] --> <td><div class="col1"><a href="https://affiliates.5dimes.eu/tracking/Affiliate.aspx?idBook=1&mediaTypeID=220&AffUrlID=80&LandingPageID=2"><img src="https://www.predictem.com/wp-content/uploads/2018/06/5Dimes_sm.png" width="150" alt="5Dimes" /></a></div></td><!-- [et_pb_line_break_holder] --> <td>-195</td><!-- [et_pb_line_break_holder] --> <td>-266</td><!-- [et_pb_line_break_holder] --> </tr><!-- [et_pb_line_break_holder] --></table> <!-- [et_pb_line_break_holder] --><div class="widget-footer"><a href="https://www.predictem.com/best-sportsbooks/mlb-dimeline/">See all Dimeline Sportsbooks</a></div><!-- [et_pb_line_break_holder] --></div><!-- [et_pb_line_break_holder] --><!-- [et_pb_line_break_holder] --><style><!-- [et_pb_line_break_holder] --> #dimeline {border: 0px;}<!-- [et_pb_line_break_holder] --> #dimeline th{color:#000;}<!-- [et_pb_line_break_holder] --> #dimeline td{padding: 2px; text-align: center;}<!-- [et_pb_line_break_holder] --> #dimeline td, #dimeline th{padding: 8px 2px; text-align: center;border-bottom: 1px solid #bbb;}<!-- [et_pb_line_break_holder] --> .img-hover {border: 1px solid #fff; padding:5px}<!-- [et_pb_line_break_holder] --> .img-hover:hover {background: #edeef0; border: 1px solid #008156; margin-top:1px; padding:5px}<!-- [et_pb_line_break_holder] --></style>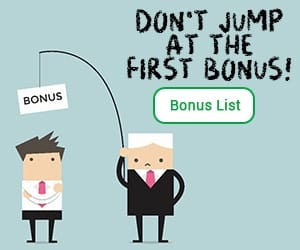 <div style="width:340px; margin: 0 auto;"><!-- [et_pb_line_break_holder] --> <a class="twitter-timeline" data-width="340" data-height="500" data-link-color="#008156" href="https://twitter.com/PredictemPicks?ref_src=twsrc%5Etfw">Tweets by PredictemPicks</a> <script async src="https://platform.twitter.com/widgets.js" charset="utf-8"></script><!-- [et_pb_line_break_holder] --></div>