[et_pb_dcsbcm_divi_breadcrumbs_module hide_homebreadcrumb="off" homebreadcrumbtext="Home" separator="sep-raquo" hide_currentbreadcrumb="off" homebreadcrumborientation="left" _builder_version="3.8″ fontsbreadcrumbs_font="Lato||||||||" fontsbreadcrumbs_text_color="#000000″ fontsbreadcrumbs_font_size="15px" fontsbreadcrumbs_line_height="16px" fontsseperator_font="||||||||" fontsbreadcrumblinks_font="||||||||" fontsbreadcrumblinks_text_color="#2567cf" custom_margin="25px|||" custom_margin_phone="30px|||" custom_margin_last_edited="off|desktop" custom_css_main_element="font-family: Helvetica Regular;" global_module="3641″ saved_tabs="all"][/et_pb_dcsbcm_divi_breadcrumbs_module]
LA Dodgers at Colorado Rockies Pick
Los Angeles Dodgers at Colorado Rockies (9/7/18)
Time: 8:40 PM ET
Where: Coors Field. Denver, Colorado.
Listed Pitchers: Kershaw (LAD) & Gray (COL)
TV: SportsNet LA & AT&T SportsNet Rocky Mountain
Moneyline: LAD (-150) / COL (+130)
Over/Under: 9.5
Friday night marks the first game of a crucial four-game set in the National League West between the Los Angeles Dodgers and Colorado Rockies. The hometown team holds a tenuous lead in the Standings after a string of hot play. Los Angeles comes in after a disappointing start to their week and looks to turn things around against a division-rival in Colorado. Both clubs had the day off Thursday and should be well-rested and ready to rumble at Coors Field.
Dodgers drop series to lowly Mets
Los Angeles dropped two of three at home versus the New York Mets Monday thru Wednesday which wasn't useful at all for their playoff aspirations. Overall, the Dodgers are 76-64 (.543) which puts them in second place in the NL West just 1.5 games behind Friday night opponent Colorado. In the NL Wild Card race, the Dodgers are two games behind St. Louis for the second and final spot. So, LA really has to step it up down the stretch and probably win the division to secure a playoff berth. It's incredible that a club this skilled owns the sixth-best record in the NL as of right now. Los Angeles ranks in the top-two in the NL in runs scored (660 – 2nd), runs allowed (531 – 2nd) and run-differential (+129 – 1st). Despite dropping two of their last three, the Dodgers are 9-3 in their previous 12 decisions. On the road, Los Angeles has amassed a 37-28 (.569) record so far this season.
Story homers a turkey; Rockies win 5th straight
What a week it's been for Trevor Story (.298 AVG., 31 HR, 95 RBI & .354 OBP) and the Colorado Rockies. Story belted a career-high three home runs in Wednesday's 5-3 victory over San Francisco. More importantly, the win was Colorado's fifth-straight, and they're in great form for the stretch run to a hopeful playoff berth. Back to the story though: Trevor Story. He's been on fire the past week, going 12 for 28 (.429) with three extra-base hits, five home runs, and ten RBI. Overall, the Rockies offense is fourth in the NL in runs scored with 655 on the year.
At 77-62 (.554), Colorado holds a tenuous 1.5 game lead in the NL West over the Los Angeles Dodgers. It's incredible that Colorado is in this position with a month left in the regular season because their pitching staff is merely pitiful. Having allowed 663 runs, the Rockies arms' rank 12th in the NL. Colorado's -8 run-differential ranks 10th in the NL. In the words of the great Shooter McGavin: "there must be somethin' in the water." Coors Field has provided a modest home-field edge for the Rockies so far as they've compiled a 37-30 (.552) in the confines of their own ballpark.
Kershaw vs. Gray
Future "hall of Famer" Clayton Kershaw (6-5, 2.40 ERA & 0.97 WHIP) gets the ball in game one of this crucial four-game set Friday night, and that's not surprising at all. It's getting down to crunch-time, and Dave Roberts is sending his top-horse out there expecting a stellar performance that results in a "W." This is the first time this season Kershaw will face Colorado, a team he has boatloads of experience against in his MLB career. In 36 career starts versus the Rockies, Kershaw's gone 19-7 with a 3.48 ERA and 1.20 WHIP. Recently, Kershaw's posted even better numbers against his divisional foe. In his last 16 starts versus the Rockies, Kershaw's 12-2 with a 2.97 ERA and 1.00 WHIP. At Coors Field, Kershaw's gone 8-4 over 19 career starts with a 4.62 ERA and 1.38 WHIP. In his last eight starts at Coors Field, Kershaw's 5-1 with a 4.19 ERA and 1.25 WHIP. On the road, this season, Kershaw's 3-2 over nine starts with a 1.98 ERA and 0.94 WHIP. This man has been throwing hot-fire the past month and a half and hasn't lost since July 21st at Milwaukee. Kershaw only allowed one earned run in that loss too. In his last seven starts, Kershaw is 3-0 with a 2.01 ERA and 0.79 WHIP.
The Rockies will counter with Jon Gray (11-7, 4.70 ERA & 1.27 WHIP), who'll be facing the Dodgers for the second time this season. The first go-around, Gray earned a no-decision in an eventual 5-4 Rockies win at Coors Field on August 10th. Colorado definitely won that one in spite of Gray, who last 5 2/3 innings and gave up four earned runs on eight hits (6.92 ERA & 1.73 WHIP). The right-handed Oklahoma-product looks to improve upon his previous performance against the Dodgers at Coors Field Friday night, where he's gone 6-3 over 12 starts with a 4.56 ERA and 1.30 WHIP this year. Gray's made nine starts versus the Dodgers in his MLB career, accruing a 3-3 record with a 3.81 ERA and 1.38 WHIP. In five career starts versus the Dodgers at Coors Field, Gray's 2-0 with a 3.33 ERA and 1.33 WHIP.
Where's the value?
This is a tough game to decipher since Colorado's on fire, but the Dodgers have played well lately in their own right. LA's the more talented club with a clear edge on the mound with future Hall of Famer: Clayton Kershaw. It's very difficult for a team to string more than five straight wins together and Colorado is probably due for a loss, especially against the Dodgers in this spot. Los Angeles is -150 on the money line, so they'd need to win 60% of the time to make betting on them profitable. According to my calculations, the Dodgers have a 66.7% chance to win this one straight up. Consequently, we have a 6.7% edge against the number taking Los Angeles on the money line here. Bet this game at a sportsbook that offers the best bang for the buck on MLB and football bets 5Dimes.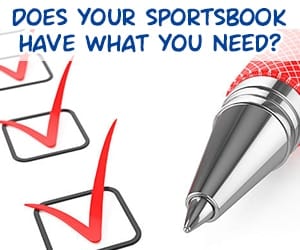 <aside><div class="widget105"><!-- [et_pb_line_break_holder] --><h4 class="baseball">MLB 10¢ Sportsbooks</h4><!-- [et_pb_line_break_holder] --><table id="dimeline"><!-- [et_pb_line_break_holder] --> <tr><!-- [et_pb_line_break_holder] --> <th></th><!-- [et_pb_line_break_holder] --> <th width="110px">10¢ to:</th><!-- [et_pb_line_break_holder] --> <th width="110px">20¢ to:</th><!-- [et_pb_line_break_holder] --> </tr><!-- [et_pb_line_break_holder] --> <tr><!-- [et_pb_line_break_holder] --> <td><div class="col1"><a href="https://www.predictem.com/out/Sportsbetting"><!-- [et_pb_line_break_holder] --> <img src="https://www.predictem.com/wp-content/uploads/2018/06/SportsBettingDark.png" width="150" alt="SportsBetting" /></a><!-- [et_pb_line_break_holder] --> </div></td><!-- [et_pb_line_break_holder] --> <td>-200</td><!-- [et_pb_line_break_holder] --> <td>-279</td><!-- [et_pb_line_break_holder] --> </tr><!-- [et_pb_line_break_holder] --> <tr><!-- [et_pb_line_break_holder] --> <td><div class="col1"><a href="https://www.predictem.com/out/Betonline"><img src="https://www.predictem.com/wp-content/uploads/2018/06/betonline-xs.png" width="150" alt="BetOnline" /></a></div></td><!-- [et_pb_line_break_holder] --> <td>-200</td><!-- [et_pb_line_break_holder] --> <td>-270</td><!-- [et_pb_line_break_holder] --> </tr><!-- [et_pb_line_break_holder] --> <tr><!-- [et_pb_line_break_holder] --> <td><div class="col1"><a href="https://www.predictem.com/out/5Dimes"><img src="https://www.predictem.com/wp-content/uploads/2018/06/5Dimes_sm.png" width="150" alt="5Dimes" /></a></div></td><!-- [et_pb_line_break_holder] --> <td>-195</td><!-- [et_pb_line_break_holder] --> <td>-266</td><!-- [et_pb_line_break_holder] --> </tr><!-- [et_pb_line_break_holder] --></table> <!-- [et_pb_line_break_holder] --><div class="widget-footer"><a href="https://www.predictem.com/best-sportsbooks/mlb-dimeline/">See all Dimeline Sportsbooks</a></div><!-- [et_pb_line_break_holder] --> </div></aside><!-- [et_pb_line_break_holder] --><!-- [et_pb_line_break_holder] --><style><!-- [et_pb_line_break_holder] --> #dimeline {border: 0px;}<!-- [et_pb_line_break_holder] --> #dimeline th{color:#000;}<!-- [et_pb_line_break_holder] --> #dimeline td{padding: 2px; text-align: center;}<!-- [et_pb_line_break_holder] --> #dimeline td, #dimeline th{padding: 8px 2px; text-align: center;border-bottom: 1px solid #bbb;}<!-- [et_pb_line_break_holder] --> .img-hover {border: 1px solid #fff; padding:5px}<!-- [et_pb_line_break_holder] --> .img-hover:hover {background: #edeef0; border: 1px solid #008156; margin-top:1px; padding:5px}<!-- [et_pb_line_break_holder] --></style>