[et_pb_dcsbcm_divi_breadcrumbs_module hide_homebreadcrumb="off" homebreadcrumbtext="Home" separator="sep-raquo" hide_currentbreadcrumb="off" homebreadcrumborientation="left" _builder_version="3.8″ fontsbreadcrumbs_font="Lato||||||||" fontsbreadcrumbs_text_color="#000000″ fontsbreadcrumbs_font_size="15px" fontsbreadcrumbs_line_height="16px" fontsseperator_font="||||||||" fontsbreadcrumblinks_font="||||||||" fontsbreadcrumblinks_text_color="#2567cf" custom_margin="25px|||" custom_margin_phone="30px|||" custom_margin_last_edited="off|desktop" custom_css_main_element="font-family: Helvetica Regular;" global_module="3641″ saved_tabs="all"][/et_pb_dcsbcm_divi_breadcrumbs_module]
Free Pick: Chicago Cubs at Arizona Diamondbacks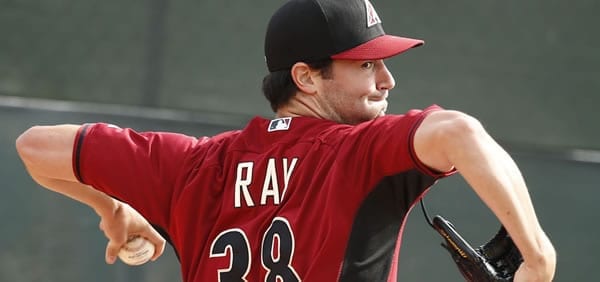 Chicago Cubs at Arizona Diamondbacks (9/19/18)
Time: 9:40 PM ET
Where: Chase Field. Phoenix, Arizona.
Listed Pitchers: Hamels (CHC) & Ray (AZ)
TV: NBC Sports – Chicago & FOX Sports – Arizona
Moneyline: Chicago Cubs (+105) / Arizona Diamondbacks (-115) Best lines at BOL
Over/Under: 8 (-110/-110)
The Chicago Cubs are poised for another playoff appearance after clobbering the Arizona Diamondbacks for the second straight time, but they still have some unfinished business the last two weeks of the regular season. On the flip side, the D-backs appear to be in free-fall mode after yet another loss. Tonight's game is the third and final game of a three-game set at Chase Field. It'll also be the seventh and final regular season meeting between Chicago and Arizona. Chicago leads the season series 4-2, outscoring the Snakes 25-21. However, it's been all Chicago lately as they've won the last four straight decisions against Arizona while trouncing them 23-9 on the scoreboard. We have a lefty versus lefty showdown in the desert with Cole Hamels set to face-off against Robbie Ray.
Cubs win 9-1
Last night's game at Chase Field is what they call an epic beatdown ladies and gentlemen. The Cubbies led this one right from the get-go and never relinquished the lead in the wire-to-wire victory. Joe Maddon's crew got going early in this one with a pair of two-run shots by Javier Baez (.295 AVG., 33 HR, 107 RBI & .329 OBP) and Daniel Murphy (.288 AVG., 11 HR, 38 RBI & .331 OBP) off Matt Andriese (0-2, 5.21 ERA & 1.35 WHIP). The D-backs pitcher lasted only two frames, allowing five earned runs on five hits. One must wonder what in the name of hell Diamondbacks Manager Torey Lovullo was thinking to start Andriese in a game of this magnitude? It's the second-straight time he's been shelled in brief appearances. Andriese's posted a 34.84 ERA and 4.84 WHIP in his last two outings. Arizona Shortstop Ketel Marte (.252 AVG., 12 HR, 55 RBI & .323 OBP) scored the lone run for the Snakes with a solo-shot off Mike Montgomery (5-5, 3.75 ERA & 1.33 WHIP). Aside from the one blemish, Montgomery pitched a gem for the surging Cubs. He allowed one earned run on four hits across six innings. The Cubs lefty recorded eight punch outs compared to just one walk.
Chicago makes postseason push
With the decisive victory Tuesday night, the Cubs are now winners in five of their last six decisions. No doubt, the Cubbies are winning when it counts the most. Chicago has 11 games remaining in their regular season schedule and they own a 3.5 game lead over Milwaukee in the National League Central Division Standings right now. The Cubs are 89-62 (.589) overall and received some extra cushion due to Cincinnati downing the Brewers 3-1 in Milwaukee last night.
Chicago has accrued a 42-35 (.545) mark on the road this year. They've scored 712 runs, which is tied for fourth-best in the NL with Atlanta. The Cubs rank second in the NL in runs allowed (591) and run differential (+121). Only the Los Angeles Dodgers have better pitching stats and run-differential in the NL.
A Grand Canyon-sized hole
It looks like curtains are imminent for the Arizona Diamondbacks as they've absolutely crumbled down the stretch. Arizona's lost 14 of their last 18 decisions, including four straight losses in which they've been outscored 29-10. With 10 games remaining, the D-backs are now six games behind the Los Angeles Dodgers in the NL West Division Standings. Overall, the D-backs are 78-74 (.513) this year and just .500 (37-37) at Chase Field.
Hamels vs. Ray
Veteran left-hander Cole Hamels (9-9, 3.67 ERA & 1.28 WHIP) will toe the rubber for the visiting Cubs in this contest. Since being acquired from Texas, Hamels has gone 4-0 in nine starts with a 1.58 ERA and 1.10 WHIP. In 15 road starts this season, Hamels is 7-2 with a 2.54 ERA and 1.20 WHIP. Arizona's where Hamels earned his first career victory back in the day, so he has great vibes out in the desert. In nine career starts versus the Diamondbacks, Hamels is 4-2 with a 3.50 ERA and 1.15 WHIP.
On the other side of this lefty versus lefty showdown is young Robbie Ray (5-2, 4.14 ERA & 1.34 WHIP). The fifth-year hurler from Brentwood, Tennessee pitched well against the Cubs at Wrigley Field on July 25th. However, Ray earned a no-decision despite allowing just one earned run on four hits over seven solid frames. Ray hasn't allowed more than two earned runs in any of his past five starts in which he's 2-0 with a 1.93 ERA and 1.07 WHIP. The road has been kinder to Ray than Chase Field so far this season. In ten home starts, Ray's 2-1 with a 5.37 ERA and 1.52 WHIP. He has allowed 14 home runs at Chase Field, which is an average of 1.4 dingers per start. In three career starts versus Chicago, Ray's posted a 0-1 record with a 2.50 ERA and 1.11 WHIP.
Where's the value?
The "value play" in this one is on Chicago -110. This is a tale of two teams going in opposite directions. Chicago's side has a championship pedigree, and Arizona's simply does not. Hamels has been exceptional for the Cubs, and Ray has been good lately for the D-backs. However, Ray's overall numbers are relatively average. The Cubs have beaten the D-backs four straight times, and they'll probably make it five in a row Wednesday night in Phoenix. According to my calculations, the Cubs will win this game 68.5% of the time. With the -110 price, they'd need to win 52.4% of the time to make betting on them profitable. So, we have a healthy 16.1% edge against the number taking the better team on the money line. Editor's note: Want to bet big on the NL and AL playoffs and World Series? Get an account at Bookmaker and wager up to 5,000 per game online and 20,000 plus on the telephone.
<aside><div class="widget105"><!-- [et_pb_line_break_holder] --><h4 class="baseball">MLB 10¢ Sportsbooks</h4><!-- [et_pb_line_break_holder] --><table id="dimeline"><!-- [et_pb_line_break_holder] --> <tr><!-- [et_pb_line_break_holder] --> <th></th><!-- [et_pb_line_break_holder] --> <th width="110px">10¢ to:</th><!-- [et_pb_line_break_holder] --> <th width="110px">20¢ to:</th><!-- [et_pb_line_break_holder] --> </tr><!-- [et_pb_line_break_holder] --> <tr><!-- [et_pb_line_break_holder] --> <td><div class="col1"><a href="https://www.predictem.com/out/Sportsbetting"><!-- [et_pb_line_break_holder] --> <img src="https://www.predictem.com/wp-content/uploads/2018/06/SportsBettingDark.png" width="150" alt="SportsBetting" /></a><!-- [et_pb_line_break_holder] --> </div></td><!-- [et_pb_line_break_holder] --> <td>-200</td><!-- [et_pb_line_break_holder] --> <td>-279</td><!-- [et_pb_line_break_holder] --> </tr><!-- [et_pb_line_break_holder] --> <tr><!-- [et_pb_line_break_holder] --> <td><div class="col1"><a href="https://www.predictem.com/out/Betonline"><img src="https://www.predictem.com/wp-content/uploads/2018/06/betonline-xs.png" width="150" alt="BetOnline" /></a></div></td><!-- [et_pb_line_break_holder] --> <td>-200</td><!-- [et_pb_line_break_holder] --> <td>-270</td><!-- [et_pb_line_break_holder] --> </tr><!-- [et_pb_line_break_holder] --> <tr><!-- [et_pb_line_break_holder] --> <td><div class="col1"><a href="https://www.predictem.com/out/5Dimes"><img src="https://www.predictem.com/wp-content/uploads/2018/06/5Dimes_sm.png" width="150" alt="5Dimes" /></a></div></td><!-- [et_pb_line_break_holder] --> <td>-195</td><!-- [et_pb_line_break_holder] --> <td>-266</td><!-- [et_pb_line_break_holder] --> </tr><!-- [et_pb_line_break_holder] --></table> <!-- [et_pb_line_break_holder] --><div class="widget-footer"><a href="https://www.predictem.com/best-sportsbooks/mlb-dimeline/">See all Dimeline Sportsbooks</a></div><!-- [et_pb_line_break_holder] --> </div></aside><!-- [et_pb_line_break_holder] --><!-- [et_pb_line_break_holder] --><style><!-- [et_pb_line_break_holder] --> #dimeline {border: 0px;}<!-- [et_pb_line_break_holder] --> #dimeline th{color:#000;}<!-- [et_pb_line_break_holder] --> #dimeline td{padding: 2px; text-align: center;}<!-- [et_pb_line_break_holder] --> #dimeline td, #dimeline th{padding: 8px 2px; text-align: center;border-bottom: 1px solid #bbb;}<!-- [et_pb_line_break_holder] --> .img-hover {border: 1px solid #fff; padding:5px}<!-- [et_pb_line_break_holder] --> .img-hover:hover {background: #edeef0; border: 1px solid #008156; margin-top:1px; padding:5px}<!-- [et_pb_line_break_holder] --></style>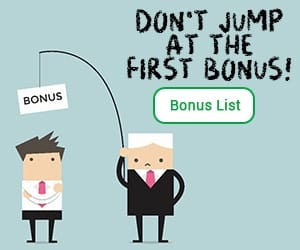 <div style="width:340px; margin: 0 auto;"><!-- [et_pb_line_break_holder] --> <a class="twitter-timeline" data-width="340" data-height="500" data-link-color="#008156" href="https://twitter.com/PredictemPicks?ref_src=twsrc%5Etfw">Tweets by PredictemPicks</a> <script async src="https://platform.twitter.com/widgets.js" charset="utf-8"></script><!-- [et_pb_line_break_holder] --></div>