[et_pb_dcsbcm_divi_breadcrumbs_module hide_homebreadcrumb="off" homebreadcrumbtext="Home" separator="sep-raquo" hide_currentbreadcrumb="off" homebreadcrumborientation="left" _builder_version="3.8″ fontsbreadcrumbs_font="Lato||||||||" fontsbreadcrumbs_text_color="#000000″ fontsbreadcrumbs_font_size="15px" fontsbreadcrumbs_line_height="16px" fontsseperator_font="||||||||" fontsbreadcrumblinks_font="||||||||" fontsbreadcrumblinks_text_color="#2567cf" custom_margin="25px|||" custom_margin_phone="30px|||" custom_margin_last_edited="off|desktop" custom_css_main_element="font-family: Helvetica Regular;" global_module="3641″ saved_tabs="all"][/et_pb_dcsbcm_divi_breadcrumbs_module]
Free Pick: Oakland Athletics at Minnesota Twins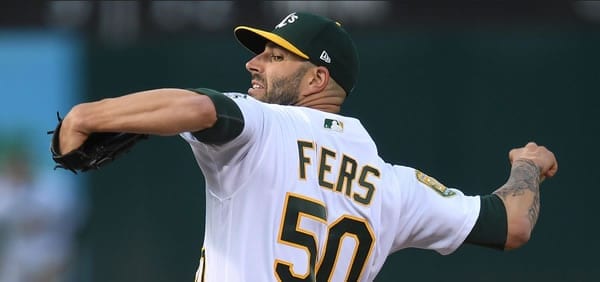 Oakland Athletics at Minnesota Twins (8/25/18)
Time: 7:10 PM ET
Where: Target Field. Minneapolis, Minnesota.
Listed Pitchers: Fiers (OAK) & Gonsalves (MIN)
TV: NCSN & FSN
Moneyline: OAK (-150) / MIN (+140)
Over/Under: 9.5
Game three of an American League clash between the Oakland A's and Minnesota Twins goes down Saturday night at Target Field. The pair split the first two games of the series. Minnesota won 6-4 Thursday, but Oakland dished out some payback with a decisive 7-1 victory of their own in response Friday night. Oakland and Minnesota cap off the four-game set on Sunday and will play three more times this season at Oakland in late September (21st-23rd).
Game No.2 goes to the A's
Judging by the final score of 7-1 for Friday night's game between Oakland and Minnesota, you'd think this one was a blowout snoozer. However, the stat lines don't give this game justice as to how tightly contested it was until the latter innings of the ballgame. The A's held a tenuous 2-1 lead thru seven frames but unleashed their fury in the final two. Matt Chapman (.273 AVG., 18 HR, 48 RBI & .359 OBP) belted a three-run homer in the Top of the eighth to stretch the lead to 5-1. Then, the A's added some more insurance in the Top of the ninth with solo-shots from Stephen Piscotty (.257 AVG., 17 HR, 57 RBI & .317 OBP) and Ramon Laureano (.295 AVG., 3 HR, 9 RBI & .311 OBP). Sean Manaea (12-9, 3.59 ERA & 1.08 WHIP) pitched just enough to qualify for the "dub-ya," allowing no earned runs on five hits over five frames. Jake Odorizzi (5-8, 4.38 ERA & 1.36 WHIP) pitched well but came out on the short end of the stick with the loss. He allowed just one earned run on five hits over seven innings of solid work.
A's / Twins
With the win, Friday night, the surging Oakland A's record is now 77-52 (.597). This mark is good for second-best in the AL West, just one and a half games behind the reigning World Series Champions: Houston. However, the A's are starting to put some distance between themselves and Seattle for the second and final AL Wild Card spot. They're currently four games ahead of the Mariners. Oakland's bats have been booming, and their best bat must be none other than the great Khris Davis (.259 AVG., 39 HR, 103 RBI & .334 OBP). Despite a poor zero for four performance in Friday's win at Target Field, Davis has hit to a .370 average over the past week while producing five homers along with ten RBI. As a team, the A's rank sixth in the AL in runs scored (614) and runs allowed (530). Their +84 run differential is fifth-best in the AL. On the road, the A's are 38-26 (.594) this season.
The Twinkies are in the worst division in all of baseball, the AL Central. It's a little sad that they're in second place in the Division Standings boasting a 61-67 (.477) overall record. Minnesota is 12 games behind Cleveland for first in the Central but has no legitimate chance to catch up with just 34 games remaining in the regular season. Target Field has brought out the best in the Twins this year as they've accrued a commendable 39-27 (.591) record on their home turf. However, their abysmal 22-40 (.355) record away from home has proven to be their downfall.
Experience vs. Youth
Oakland plans to send eighth year MLB veteran Mike Fiers (9-6, 3.21 ERA & 1.16 WHIP) to the mound Saturday night. Since being acquired from Detroit, Fiers has been sensational for the A's. In three starts with Oakland, the right-hander is 2-0 with a 1.49 ERA and 0.66 WHIP. Fiers has also compiled an unfathomable 21:1 strikeouts to walks ratio since being added to the A's rotation.
Stephen Gonsalves (0-1, 27.00 ERA & 6.00 WHIP) takes aim at redemption Saturday night. His first career MLB start versus the Chicago White Sox started off as a dream, but quickly became a nightmare of epic proportions. The 24-year-old lanky lefty from San Diego, California got roughed up. Gonsalves only lasted 1 1/3 innings, allowing four earned runs on six hits. Despite the rough start, Gonsalves is a highly touted prospect in the Twins system. In 108 career minor league starts, Gonsalves has compiled a 53-20 record with a 2.46 ERA and 1.10 WHIP.
Where's that value?
Oakland! The A's are 18-5 (.783) in their last 23 games against left-handed starters and 42-16 (.724) in their previous 58 overall. According to my calculations, Oakland has a 75% chance to win this game at Target Field. Oddsmakers have them as the favorite with a -150 money line right now. So, the A's would need to win 60% of the time to make betting on them profitable.
Consequently, we have a 15% edge against the number on the money line with the A's here. Fiers has been superb and is a proven commodity. Gonsalves, on the other hand, is a question mark, and just got clobbered by the lowly Chicago White Sox in his MLB debut August 20th. My coin is on Oakland in this matchup, and I think that'll result in the multiplication of those funds. Editor's Note: Guys if you haven't done it already, do yourself a favor and get set up at a betting site that suits your style. Check out our Best Sportsbooks Rated By Category.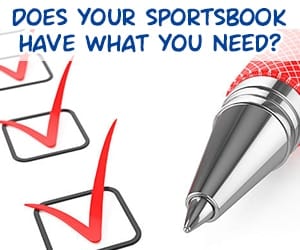 <aside><div class="widget105"><!-- [et_pb_line_break_holder] --><h4 class="baseball">Baseball Sportsbooks</h4><!-- [et_pb_line_break_holder] --><table id="dimeline"><!-- [et_pb_line_break_holder] --> <tr><!-- [et_pb_line_break_holder] --> <th></th><!-- [et_pb_line_break_holder] --> <th width="110px">10¢ to:</th><!-- [et_pb_line_break_holder] --> <th width="110px">20¢ to:</th><!-- [et_pb_line_break_holder] --> </tr><!-- [et_pb_line_break_holder] --> <tr><!-- [et_pb_line_break_holder] --> <td><div class="col1"><a href="https://www.predictem.com/out/Sportsbetting"><!-- [et_pb_line_break_holder] --> <img src="https://www.predictem.com/wp-content/uploads/2018/06/SportsBettingDark.png" width="150" alt="SportsBetting" /></a><!-- [et_pb_line_break_holder] --> </div></td><!-- [et_pb_line_break_holder] --> <td>-200</td><!-- [et_pb_line_break_holder] --> <td>-279</td><!-- [et_pb_line_break_holder] --> </tr><!-- [et_pb_line_break_holder] --> <tr><!-- [et_pb_line_break_holder] --> <td><div class="col1"><a href="https://www.predictem.com/out/Betonline"><img src="https://www.predictem.com/wp-content/uploads/2018/06/betonline-xs.png" width="150" alt="BetOnline" /></a></div></td><!-- [et_pb_line_break_holder] --> <td>-200</td><!-- [et_pb_line_break_holder] --> <td>-270</td><!-- [et_pb_line_break_holder] --> </tr><!-- [et_pb_line_break_holder] --> <tr><!-- [et_pb_line_break_holder] --> <td><div class="col1"><a href="https://www.predictem.com/out/%Dimes"><img src="https://www.predictem.com/wp-content/uploads/2018/06/5Dimes_sm.png" width="150" alt="5Dimes" /></a></div></td><!-- [et_pb_line_break_holder] --> <td>-195</td><!-- [et_pb_line_break_holder] --> <td>-266</td><!-- [et_pb_line_break_holder] --> </tr><!-- [et_pb_line_break_holder] --></table> <!-- [et_pb_line_break_holder] --><div class="widget-footer"><a href="https://www.predictem.com/best-sportsbooks/mlb-dimeline/">See all Dimeline Sportsbooks</a></div><!-- [et_pb_line_break_holder] --> </div></aside><!-- [et_pb_line_break_holder] --><!-- [et_pb_line_break_holder] --><style><!-- [et_pb_line_break_holder] --> #dimeline {border: 0px;}<!-- [et_pb_line_break_holder] --> #dimeline th{color:#000;}<!-- [et_pb_line_break_holder] --> #dimeline td{padding: 2px; text-align: center;}<!-- [et_pb_line_break_holder] --> #dimeline td, #dimeline th{padding: 8px 2px; text-align: center;border-bottom: 1px solid #bbb;}<!-- [et_pb_line_break_holder] --> .img-hover {border: 1px solid #fff; padding:5px}<!-- [et_pb_line_break_holder] --> .img-hover:hover {background: #edeef0; border: 1px solid #008156; margin-top:1px; padding:5px}<!-- [et_pb_line_break_holder] --></style>