[et_pb_dcsbcm_divi_breadcrumbs_module hide_homebreadcrumb="off" homebreadcrumbtext="Home" separator="sep-raquo" hide_currentbreadcrumb="off" homebreadcrumborientation="left" _builder_version="3.8″ fontsbreadcrumbs_font="Lato||||||||" fontsbreadcrumbs_text_color="#000000″ fontsbreadcrumbs_font_size="15px" fontsbreadcrumbs_line_height="16px" fontsseperator_font="||||||||" fontsbreadcrumblinks_font="||||||||" fontsbreadcrumblinks_text_color="#2567cf" custom_margin="25px|||" custom_margin_phone="30px|||" custom_margin_last_edited="off|desktop" custom_css_main_element="font-family: Helvetica Regular;" global_module="3641″ saved_tabs="all"][/et_pb_dcsbcm_divi_breadcrumbs_module]
Houston Astros at Toronto Blue Jays 9/25/18 Pick
Houston Astros at Toronto Blue Jays 9/25/18
Time:7:07 PM ET
Where:Rogers Centre. Toronto, Ontario, Canada.
Listed Pitchers: Josh James (HOU) & Sam Gaviglio (TOR)
TV:RSN & ATSW
Moneyline:HOU (-172) / TOR (+142)
Over/Under:9
Tuesday night baseball brings us to the Rogers Centre where the Houston Astros will clash with the Toronto Blue Jays. The defending World Series Champions stole game one of this three-game set on the road last night which extends their season series lead to 3-1. Houston's already clinched yet another American League West Division Title and will have the opportunity to earn back-to-back World Series rings. On the flip side, Toronto's 15 games below .500 and their season has been over for quite some time. However, they've got that great Canadian beer and Hockey to look forward to, eh? In the meantime, we can take advantage of a money line here that clearly favors the visitor's who just happen to be the best road warriors in the business.
Game One — Game, 'Stros
Fueled by back-to-back knocks by Brian McCann and Josh Reddick, the Houston Astros cruised to a 5-3 "dub-ya" last night at Rogers Centre. Despite throwing a bit of a clunker, Dallas Keuchel vaulted himself above .500 for the year earning the win. He allowed three earned runs on seven hits over just five frames of duty. With the victory, Keuchel improves to 12-11 with a 3.75 ERA and 1.30 WHIP on the season. Right-hander Marco Estrada received his 14th loss of the year, allowing four earned runs on seven hits over 4 2/3 innings. Estrada gave up two bombs which makes it eight allowed in his last six appearances. The struggling righty has posted an 0-5 mark in his previous six starts with a 9.29 ERA and 2.02 WHIP.
Houston eyes another World Series Title
The Astros are back and healthy again coming down the home stretch. This should strike fear into all their upcoming opponents because when in form, nobody's going to beat this team in a seven-game playoff series. Mark my words: nobody. At 99-57 (.635), the 'Stros have already clinched the AL West Division Crown for the second consecutive season.
Houston has won their last four straight contests, outscoring opponents 32-13. In four meetings with Toronto this year, Houston has gone 3-1 while outscoring the Jays 22-15. The Astros are 23-7 (.767) in their last 30 overall and have won 42 of their last 57 (.737) against a team with a losing record (i.e., Toronto).
It doesn't hurt that Houston is the best road team in MLB by a lot this season. The 'Stros are 53-22 (.707) overall on the road this year and 48-18 (.727) in their last 66 road decisions. Houston is fourth in the League in runs scored with 781 runs. Your reigning World Series Champs lead the League in runs allowed (520) and run differential (+261).
A Season for the birds
It's been a rough year for Canada's lone ball club, but the suffering will end soon. Toronto has struggled to find steady pitching, and only the lowly Texas Rangers and Baltimore Orioles have allowed more runs amongst AL opponents. The Blue Jays own a 71-86 (.452) mark and are 39-40 (.494) at Rogers Centre. Toronto is 6-23 (.207) in their last 29 games versus a team with a winning percentage north of .600 (i.e., Houston).
Fade, Fade, and Fade
Rookie right-hander, Josh James is scheduled to make his first career MLB road start Tuesday night at Rogers Centre. It'll also be the rookie's first meeting with the bluebirds. James has shown promise in two starts this year for the 'Stros in which he's gone 1-0 with a 2.67 ERA and 1.19 WHIP. Overall, in four total appearances, James has posted a 2.81 ERA and 1.00 WHIP. In his 2018 minor-league campaign with AAA-Fresno, James went 6-4 with a 3.23 ERA and 1.12 WHIP.
Sam Gaviglio will take the hill for the home team in this one, and he is our fade of the day in this spot. The Blue Jays are 2-8 (.200) in Gaviglio's last 10 starts. The right-hander out of Oregon State has had the ole sophomore slump in year two. Gaviglio is 3-8 with a 5.18 ERA and 1.42 WHIP. However, he's been better at Rogers Centre having posted a 2-2 record with a 3.27 ERA and 1.20 WHIP thus far. The World Series Champs haven't been kind to Gaviglio in his young career. In two career starts versus the Astros, he's gone 0-2 with a 5.25 ERA and 1.58 WHIP.
Where's the value?
Houston -172 is where the value is my friends. The 'Stros have a 71.3% chance to win this game, and with the odds, we're betting they'd only need to win 63.2% of the time in order for our bet to be profitable. So, we own an 8.1% edge against the number going strong with the much better club here. Editor's Note: Get the best lines for all of your baseball bets by playing at a dimeline sportsbook!
<aside><div class="widget105"><!-- [et_pb_line_break_holder] --><h4 class="baseball">MLB 10¢ Sportsbooks</h4><!-- [et_pb_line_break_holder] --><table id="dimeline"><!-- [et_pb_line_break_holder] --> <tr><!-- [et_pb_line_break_holder] --> <th></th><!-- [et_pb_line_break_holder] --> <th width="110px">10¢ to:</th><!-- [et_pb_line_break_holder] --> <th width="110px">20¢ to:</th><!-- [et_pb_line_break_holder] --> </tr><!-- [et_pb_line_break_holder] --> <tr><!-- [et_pb_line_break_holder] --> <td><div class="col1"><a href="https://www.predictem.com/out/Sportsbetting"><!-- [et_pb_line_break_holder] --> <img src="https://www.predictem.com/wp-content/uploads/2018/06/SportsBettingDark.png" width="150" alt="SportsBetting" /></a><!-- [et_pb_line_break_holder] --> </div></td><!-- [et_pb_line_break_holder] --> <td>-200</td><!-- [et_pb_line_break_holder] --> <td>-279</td><!-- [et_pb_line_break_holder] --> </tr><!-- [et_pb_line_break_holder] --> <tr><!-- [et_pb_line_break_holder] --> <td><div class="col1"><a href="https://www.predictem.com/out/Betonline"><img src="https://www.predictem.com/wp-content/uploads/2018/06/betonline-xs.png" width="150" alt="BetOnline" /></a></div></td><!-- [et_pb_line_break_holder] --> <td>-200</td><!-- [et_pb_line_break_holder] --> <td>-270</td><!-- [et_pb_line_break_holder] --> </tr><!-- [et_pb_line_break_holder] --> <tr><!-- [et_pb_line_break_holder] --> <td><div class="col1"><a href="https://www.predictem.com/out/5Dimes"><img src="https://www.predictem.com/wp-content/uploads/2018/06/5Dimes_sm.png" width="150" alt="5Dimes" /></a></div></td><!-- [et_pb_line_break_holder] --> <td>-195</td><!-- [et_pb_line_break_holder] --> <td>-266</td><!-- [et_pb_line_break_holder] --> </tr><!-- [et_pb_line_break_holder] --></table> <!-- [et_pb_line_break_holder] --><div class="widget-footer"><a href="https://www.predictem.com/best-sportsbooks/mlb-dimeline/">See all Dimeline Sportsbooks</a></div><!-- [et_pb_line_break_holder] --> </div></aside><!-- [et_pb_line_break_holder] --><!-- [et_pb_line_break_holder] --><style><!-- [et_pb_line_break_holder] --> #dimeline {border: 0px;}<!-- [et_pb_line_break_holder] --> #dimeline th{color:#000;}<!-- [et_pb_line_break_holder] --> #dimeline td{padding: 2px; text-align: center;}<!-- [et_pb_line_break_holder] --> #dimeline td, #dimeline th{padding: 8px 2px; text-align: center;border-bottom: 1px solid #bbb;}<!-- [et_pb_line_break_holder] --> .img-hover {border: 1px solid #fff; padding:5px}<!-- [et_pb_line_break_holder] --> .img-hover:hover {background: #edeef0; border: 1px solid #008156; margin-top:1px; padding:5px}<!-- [et_pb_line_break_holder] --></style>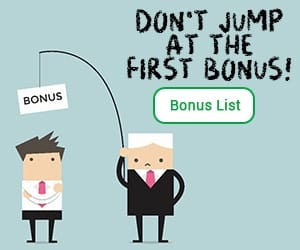 <div style="width:340px; margin: 0 auto;"><!-- [et_pb_line_break_holder] --> <a class="twitter-timeline" data-width="340" data-height="500" data-link-color="#008156" href="https://twitter.com/PredictemPicks?ref_src=twsrc%5Etfw">Tweets by PredictemPicks</a> <script async src="https://platform.twitter.com/widgets.js" charset="utf-8"></script><!-- [et_pb_line_break_holder] --></div>