[et_pb_dcsbcm_divi_breadcrumbs_module hide_homebreadcrumb="off" homebreadcrumbtext="Home" separator="sep-raquo" hide_currentbreadcrumb="off" homebreadcrumborientation="left" _builder_version="3.8″ fontsbreadcrumbs_font="Lato||||||||" fontsbreadcrumbs_text_color="#000000″ fontsbreadcrumbs_font_size="15px" fontsbreadcrumbs_line_height="16px" fontsseperator_font="||||||||" fontsbreadcrumblinks_font="||||||||" fontsbreadcrumblinks_text_color="#2567cf" custom_margin="25px|||" custom_margin_phone="30px|||" custom_margin_last_edited="off|desktop" custom_css_main_element="font-family: Helvetica Regular;" global_module="3641″ saved_tabs="all"][/et_pb_dcsbcm_divi_breadcrumbs_module]
Free MLB Pick: Cleveland Indians at Boston Red Sox 8/23/18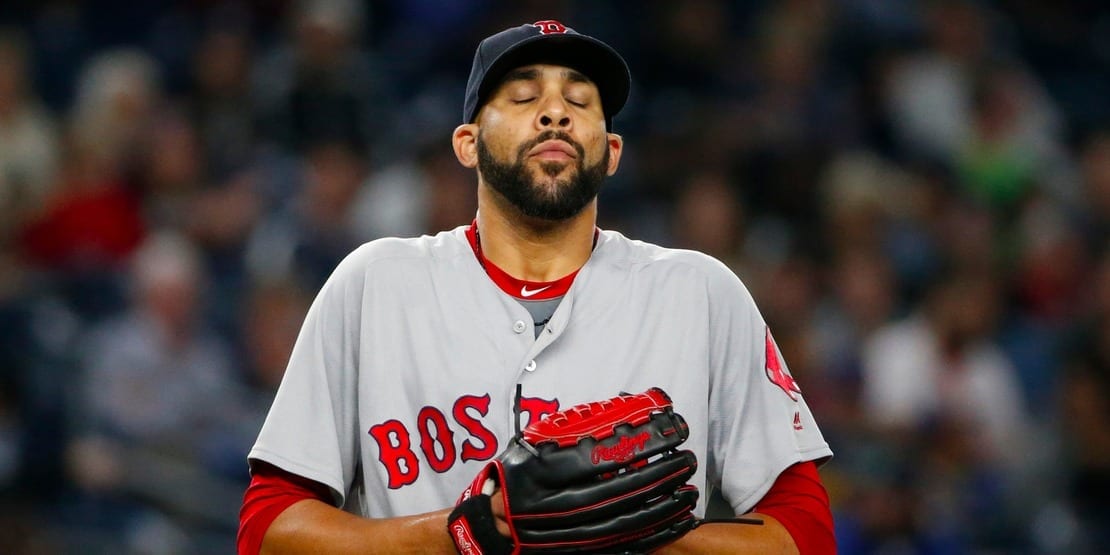 Cleveland Indians at Boston Red Sox 8/23/18
Time: 1:05 PM ET
Where: Fenway Park, Boston, MA
Listed Pitchers: Adam Plutko (Cle) & David Price (Bos)
TV: NESN, SportsTime Ohio
Moneyline: Indians +175/Red Sox -185
Over/Under: 9.5
The Boston Red Sox just snapped a season-high three-game losing streak with a victory over the Cleveland Indians Wednesday. How are we betting Thursday afternoon's series finale between these two American League divisional leaders with our daily free MLB picks?
MLB Betting Line
Thursday's MLB betting odds opened Boston at around -175 over Cleveland, with an over/under of 9.5 runs. Early betting action then bumped the Sox to around -185.
Boston could also be found getting around +105 giving the run and a half on the MLB run line.
Set-Up
Cleveland took the first two games of this series by scores of 5-4 and 6-3, but Boston got on the board with a 10-4 victory Wednesday. The Sox broke loose for 14 hits Wednesday, including three homers, while the bullpen tossed 4 2/3 innings of one-run ball.
At 69-39 overall Boston leads the AL East and the battle for the best record in the American League by nine games over the second-place New York Yankees.
Even with Wednesday's loss the Indians are 9-2 over their last 11 games. At 73-53 overall Cleveland leads the AL Central by 13 games over second-place Minnesota, and trails Houston by 3.5 games in the battle for the No, 2 seed in the upcoming American League playoffs.
On the personnel front Indians slugger Edwin Encarnacion came off the DL Wednesday and hit a pair of two-run home runs.
Thursday's Starting Arms
Lefty Price (13-6, 3.69), by our strict standards, is 12/24 on quality starts this season, working on a run of five in a row. Last Saturday he held Tampa Bay to two runs and five hits through seven innings, and over his last five starts he's allowed just five runs through 33 1/3 innings for a 1.35 ERA. On the season the Sox are 18-6 with Price, with unders going 13-9.
This will be Price's first start against Cleveland since 2016, when in two outings, including one in the playoffs, he gave up seven runs through 9 1/3 innings. Boston split those two games.
Rookie righty Plutko (4-3, 4.62) is 4/7 on quality starts this year, to go along with three appearances in relief. In his first appearance with the Big Club in three weeks last Saturday he allowed three runs on three hits through seven innings against Baltimore, although the Indians lost that game 4-2. On the season Cleveland is 4-3 with Plutko, with unders going 4-3.
This will be Plutko's first-ever start against the Red Sox, which could give him an advantage, at least for the first couple of times through the lineup.
Nonetheless we must give Boston and Price our handicapping check-mark for this pitching match-up.
Thursday's Batting Splits
Cleveland ranks sixth in the Majors this season against left-handed pitching with a .265 team batting average, sixth with a .336 team OBP and ninth with a .425 team slugging percentage.
Boston ranks No. 1 against right-handed pitching with a .271 BA, second with a .339 OBP and No. 1 with a .475 slugging percentage.
So the Red Sox get our handicapping check-mark with the sticks for Thursday, as they do just about every day.
The Bullpens
The Tribe bullpen ranks 27th in the ML with a 4.77 ERA and 13th with a 1.29 WHIP. But those are about as low as those numbers have been all season for the Indians relief crew.
The Sox pen ranks sixth in ERA at 3.32 and ninth in WHIP at 1.25.
So Boston owns the advantage in the comparison of the bullpens, too.
Totals Report
Unders are 31-27 in games played at Fenway Park this year, even though Sox home games are averaging 9.5 total runs per.
Overs are 2-0-1 in this series, as the teams have combined to score a total of 32 runs through the first three games.
Free MLB Pick: Red Sox -1.5
Boston gets all three of our handicapping check-marks for this game, leading us to a rather easy pick. But today's price is a bit too steep for our taste. So instead we'll take a chance and play the Red Sox giving the run and a half.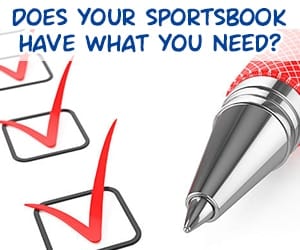 <aside><div class="widget105"><!-- [et_pb_line_break_holder] --><h4 class="baseball">Baseball Sportsbooks</h4><!-- [et_pb_line_break_holder] --><table id="dimeline"><!-- [et_pb_line_break_holder] --> <tr><!-- [et_pb_line_break_holder] --> <th></th><!-- [et_pb_line_break_holder] --> <th width="110px">10¢ to:</th><!-- [et_pb_line_break_holder] --> <th width="110px">20¢ to:</th><!-- [et_pb_line_break_holder] --> </tr><!-- [et_pb_line_break_holder] --> <tr><!-- [et_pb_line_break_holder] --> <td><div class="col1"><a href="https://www.predictem.com/out/Sportsbetting"><!-- [et_pb_line_break_holder] --> <img src="https://www.predictem.com/wp-content/uploads/2018/06/SportsBettingDark.png" width="150" alt="SportsBetting" /></a><!-- [et_pb_line_break_holder] --> </div></td><!-- [et_pb_line_break_holder] --> <td>-200</td><!-- [et_pb_line_break_holder] --> <td>-279</td><!-- [et_pb_line_break_holder] --> </tr><!-- [et_pb_line_break_holder] --> <tr><!-- [et_pb_line_break_holder] --> <td><div class="col1"><a href="https://www.predictem.com/out/Betonline"><img src="https://www.predictem.com/wp-content/uploads/2018/06/betonline-xs.png" width="150" alt="BetOnline" /></a></div></td><!-- [et_pb_line_break_holder] --> <td>-200</td><!-- [et_pb_line_break_holder] --> <td>-270</td><!-- [et_pb_line_break_holder] --> </tr><!-- [et_pb_line_break_holder] --> <tr><!-- [et_pb_line_break_holder] --> <td><div class="col1"><a href="https://www.predictem.com/out/%Dimes"><img src="https://www.predictem.com/wp-content/uploads/2018/06/5Dimes_sm.png" width="150" alt="5Dimes" /></a></div></td><!-- [et_pb_line_break_holder] --> <td>-195</td><!-- [et_pb_line_break_holder] --> <td>-266</td><!-- [et_pb_line_break_holder] --> </tr><!-- [et_pb_line_break_holder] --></table> <!-- [et_pb_line_break_holder] --><div class="widget-footer"><a href="https://www.predictem.com/best-sportsbooks/mlb-dimeline/">See all Dimeline Sportsbooks</a></div><!-- [et_pb_line_break_holder] --> </div></aside><!-- [et_pb_line_break_holder] --><!-- [et_pb_line_break_holder] --><style><!-- [et_pb_line_break_holder] --> #dimeline {border: 0px;}<!-- [et_pb_line_break_holder] --> #dimeline th{color:#000;}<!-- [et_pb_line_break_holder] --> #dimeline td{padding: 2px; text-align: center;}<!-- [et_pb_line_break_holder] --> #dimeline td, #dimeline th{padding: 8px 2px; text-align: center;border-bottom: 1px solid #bbb;}<!-- [et_pb_line_break_holder] --> .img-hover {border: 1px solid #fff; padding:5px}<!-- [et_pb_line_break_holder] --> .img-hover:hover {background: #edeef0; border: 1px solid #008156; margin-top:1px; padding:5px}<!-- [et_pb_line_break_holder] --></style>
<div class="widget105"><!-- [et_pb_line_break_holder] --><h3>Biggest Sportsbook Bonuses</h3><!-- [et_pb_line_break_holder] --><!-- [et_pb_line_break_holder] --> <!-- [et_pb_line_break_holder] --><div class="widgetlist"><!-- [et_pb_line_break_holder] --> <div class="col1"><!-- [et_pb_line_break_holder] --> <img src="https://www.predictem.com/wp-content/uploads/2018/04/bovada.png" width="150" alt="" /><!-- [et_pb_line_break_holder] --> </div><!-- [et_pb_line_break_holder] --> <div class="col2"><!-- [et_pb_line_break_holder] --> <span class="list">50% Cash</span><br><!-- [et_pb_line_break_holder] --> <span class="list">5x Rollover</span><!-- [et_pb_line_break_holder] -->  </div><!-- [et_pb_line_break_holder] -->  <div class="col3"><!-- [et_pb_line_break_holder] --> <button class="btn-widget" href="#">Review</button><!-- [et_pb_line_break_holder] --> </div><!-- [et_pb_line_break_holder] --></div> <!-- [et_pb_line_break_holder] --><!-- [et_pb_line_break_holder] --><div class="widgetlist"><!-- [et_pb_line_break_holder] --> <div class="col1"><!-- [et_pb_line_break_holder] --> <img src="https://www.predictem.com/wp-content/uploads/2018/04/intertops.png" width="150" alt="" /><!-- [et_pb_line_break_holder] --> </div><!-- [et_pb_line_break_holder] --> <div class="col2"><!-- [et_pb_line_break_holder] --> <span class="list">50% Cash</span><br><!-- [et_pb_line_break_holder] --> <span class="list">4x Rollover</span><!-- [et_pb_line_break_holder] -->  </div><!-- [et_pb_line_break_holder] -->  <div class="col3"><!-- [et_pb_line_break_holder] --> <button class="btn-widget" href="#">Review</button><!-- [et_pb_line_break_holder] --> </div><!-- [et_pb_line_break_holder] --></div><!-- [et_pb_line_break_holder] --><!-- [et_pb_line_break_holder] --><div class="widgetlist"><!-- [et_pb_line_break_holder] --> <div class="col1"><!-- [et_pb_line_break_holder] --> <img src="https://www.predictem.com/wp-content/uploads/2018/05/gt-bets.png" width="150" alt="" /><!-- [et_pb_line_break_holder] --> </div><!-- [et_pb_line_break_holder] --> <div class="col2"><!-- [et_pb_line_break_holder] --> <span class="list">150% Cash</span><br><!-- [et_pb_line_break_holder] --> <span class="list">4x Rollover</span><!-- [et_pb_line_break_holder] -->  </div><!-- [et_pb_line_break_holder] -->  <div class="col3"><!-- [et_pb_line_break_holder] --> <button class="btn-widget" href="#">Review</button><!-- [et_pb_line_break_holder] --> </div><!-- [et_pb_line_break_holder] --></div><!-- [et_pb_line_break_holder] --><!-- [et_pb_line_break_holder] --><div class="widget-footer"><a href="#">See all sportsbook bonuses</a></div><!-- [et_pb_line_break_holder] --> <!-- [et_pb_line_break_holder] --></div>