[et_pb_dcsbcm_divi_breadcrumbs_module hide_homebreadcrumb="off" homebreadcrumbtext="Home" separator="sep-raquo" hide_currentbreadcrumb="off" homebreadcrumborientation="left" _builder_version="3.8″ fontsbreadcrumbs_font="Lato||||||||" fontsbreadcrumbs_text_color="#000000″ fontsbreadcrumbs_font_size="15px" fontsbreadcrumbs_line_height="16px" fontsseperator_font="||||||||" fontsbreadcrumblinks_font="||||||||" fontsbreadcrumblinks_text_color="#2567cf" custom_margin="25px|||" custom_margin_phone="30px|||" custom_margin_last_edited="off|desktop" custom_css_main_element="font-family: Helvetica Regular;" global_module="3641″ saved_tabs="all"][/et_pb_dcsbcm_divi_breadcrumbs_module]
Minnesota Twins vs Chicago White Sox Pick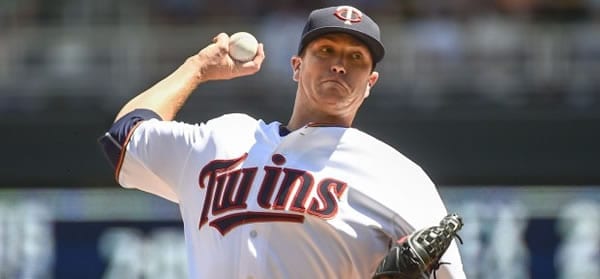 Minnesota Twins vs Chicago White Sox (8/22/18)
Time: 2:10 PM ET
Where: Guaranteed Rate Field, Chicago, Illinois
Listed Pitchers: Gibson (MIN) & Rodon (CHW)
TV: NSCH & FSN
Moneyline: Minnesota (-110) / Chicago (-110) 
Over/Under: 8.5 (-110 o/u)
It's an American League Central showdown at Guaranteed Rate Field early Wednesday afternoon. The Minnesota Twins, fresh off a late-inning win over the White Sox Tuesday night, aim to take back-to-back games off their divisional-foe on their own turf. This will be the 15th meeting of the year between these two clubs, with Minnesota owning an 8-6 advantage thru the first 14 games of the series. Only a few runs have separated the two as the Twins have only outscored the White Sox 61-57 thus far. After this one, the pair is slated to face-off four more times before the year ends. Both teams won't be playing playoff baseball this season, barring a miracle for the Twinkies and a catastrophic collapse of the AL Central-leading Cleveland Indians.
Late-inning heroics spur Twins to victory
Tuesday night's game at Guaranteed Rate Field was a dandy, which was tied at two apiece heading into the Top of the ninth inning. Eddie Rosario (.293 AVG, 22 HR, 72 RBI & .331 OBP) broke the 2-2 tie with an RBI-single for the Twinkies. Then, later in the top half of the frame, teammate Jorge Polanco (.272 AVG., 2 HR, 23 RBI & .333 OBP) added some insurance with a two-RBI single to increase the advantage to 5-2. It was a lead that the Twins wouldn't relinquish. Trevor May (2-0, 2.79 ERA & 1.03 WHIP) got the "W" and Taylor Rodgers (3.44 ERA & 1.09 WHIP) earned his second save of the season. White Sox pitcher Dylan Covey (4-11, 5.90 ERA & 1.59 WHIP) suffered the loss after allowing two earned runs on two hits and giving up three walks over 2.2 innings.
Minnesota Twins
With the win, the Twins are now 60-65 (.480) on the year. They're in second place in the American League Central Division Standings, 13 games behind Cleveland. Minnesota has played better lately, winning seven of their past ten decisions. Over that span, the Twins have outscored their opponents 57-46. In the past ten games, Minnesota's averaging 5.7 runs per game while allowing 4.6 runs per game. For the year, the Twins are averaging 4.5 runs per game and allowing 4.7 runs per game. On the road, the Twinkies have accrued a 22-39 (.361) mark thus far.
Abreu lost; White Sox lose again
Chicago's lone All-star first-basemen Jose Abreu (.272 AVG., 22 HR, 78 RBI & .331 OBP) is going to be out of the lineup for a couple of weeks after recently undergoing surgery to repair an injured groin. This means an already tenuous White Sox lineup is probably going to stink even more over the rest of the season. Overall, the White Sox are 47-78 (.376) which puts them in fourth place in the AL Central Standings. Chicago owns the third-worst record in MLB, barely better than the lowly Royals and Orioles. However, the White Sox have been "good for them" lately. They've won half of their last ten games, outscoring opponents 52-51 over the stretch. Chicago's averaged 5.2 runs per game and allowed 5.1 runs per game over the last ten games. Overall, the White Sox average 4.4 runs per game while giving up an average of 5.3 runs per game. At home, the White Sox are 24-40 (.375) so far this season.
Gibson & Rodon
Kyle Gibson is the scheduled starter for the visiting Twins. He enters this one fresh off back-to-back wins in which he's posted a 2.57 ERA and 1.43 WHIP. The sixth year Missouri product is 7-9 overall with a 3.51 ERA and 1.26 WHIP. On the road, the big right-hander's 4-4 with a 3.07 ERA and 1.17 WHIP this season. In his last five starts, Gibson's 3-2 with a 3.27 ERA and 1.33 WHIP. Day games haven't gone his way this year, despite solid outings. During the day, Gibson's 1-3 with a 3.57 ERA and 1.23 WHIP. In two starts at Guaranteed Rate Field this year, Gibson's 0-1 with a 5.45 ERA and 1.36 WHIP.
Where in the world is Carlos Rodon? Guaranteed Rate Field is where he'll be toeing the rubber for the South Side of Chicago Wednesday afternoon. Nobody's really paying attention to Rodon, probably because he plays for the laughingstock that is the White Sox. However, people should take notice and that means contenders looking to add a strong arm down the stretch. The young lefty is a diamond in the rough and hasn't lost a game since June 30th at Texas. Overall, Rodon owns a 4-3 record with a 2.69 ERA and 1.02 WHIP. In his last six starts, Rodon's 3-0 with a 1.43 ERA and 0.81 WHIP. Three of those six starts were scoreless performances and Rodon's only allowed one home run over his last 44.2 innings pitched. In five starts at Guaranteed Rate Field this season, Rodon's 2-0 with a 1.50 ERA and 0.81 WHIP.
Where's the value?
Betting sites have this one as a toss-up, giving both teams the same odds on the money line (-110 if you are using a full price sportsbook.). Rodon's been unreal, having not recorded a loss since June. However, the banged up White Sox lineup is simply poor and untrustworthy pretty much under any circumstance. I have no clue who to back to win the game and would never bet on it. That's why it's literally a toss-up. However, I see tremendous value to be exploited taking the UNDER 8.5 (-110).
Rodon has been brilliant for the past two months, especially at home. Gibson is in great form right now and has been pretty solid all year round. His record is more of a reflection of the anemic offense in front of him, making him a tough-luck-loser more oft than not. The under is 4-0 in the Twins last four road starts and 5-0 in the Twins last five road games versus a left-handed pitcher. In Gibson's last 21 road starts, the under is 15-6 (.714). Not to mention, the under is 5-0 in Gibson's last five road starts at Guaranteed Rate Field. Overall, the under is 7-2 (.778) in the last nine meetings between these two clubs.
According to my calculations, the total number of runs will be UNDER 8.5 in this one 75% of the time. With the line at -110 for the under, we'd need to win the bet 52.4% of the time to make it profitable. Consequently, we have a colossal 22.6% edge against the number taking UNDER 8.5 (-110). In sum, I really like the UNDER 8.5 here and think this game will be a low-scoring pitching duel. I strongly advocate for a bet on the under, so you can get that early win in time to have several free adult beverages at Happy Hour.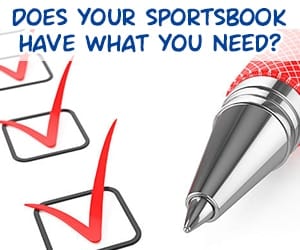 <div class="widget105"><!-- [et_pb_line_break_holder] --><h4 class="parlays">Best Parlays</h4><!-- [et_pb_line_break_holder] --><!-- [et_pb_line_break_holder] --><table id="parlay"><!-- [et_pb_line_break_holder] --> <tr><!-- [et_pb_line_break_holder] --> <th><span class="team"></span></th><!-- [et_pb_line_break_holder] --> <th>2 Team Parlay</th><!-- [et_pb_line_break_holder] --> <th>3 Team Parlay</th><!-- [et_pb_line_break_holder] --> <th>4 Team Parlay</th><!-- [et_pb_line_break_holder] --> </tr><!-- [et_pb_line_break_holder] --> <tr><!-- [et_pb_line_break_holder] --> <td><a href="https://affiliates.sportbet.com/tracking/Affiliate.aspx?idBook=2&mediaTypeID=220&AffUrlID=80&LandingPageID=55"><img src="https://www.predictem.com/wp-content/uploads/2018/06/sportbet-sm.png"></a></td><!-- [et_pb_line_break_holder] --> <td>2.74 to 1</td><!-- [et_pb_line_break_holder] --> <td>6.24 to 1</td><!-- [et_pb_line_break_holder] --> <td>13 to 1</td><!-- [et_pb_line_break_holder] --> </tr><!-- [et_pb_line_break_holder] --> <tr><!-- [et_pb_line_break_holder] --> <td><a href="https://record.bettingpartners.com/_5vfuDOH_H2wWPf2JTsWUjGNd7ZgqdRLk/1/"><img src="https://www.predictem.com/wp-content/uploads/2018/06/bovada_sm.png"></a></td><!-- [et_pb_line_break_holder] --> <td>2.64 to 1</td><!-- [et_pb_line_break_holder] --> <td>6 to 1</td><!-- [et_pb_line_break_holder] --> <td>12.3 to 1</td><!-- [et_pb_line_break_holder] --> </tr><!-- [et_pb_line_break_holder] --> <tr><!-- [et_pb_line_break_holder] --> <td><a href="https://record.webpartners.co/_jGZUKO3JWgwmunhzcKAZ62Nd7ZgqdRLk/1/"><img src="https://www.predictem.com/wp-content/uploads/2018/06/mybookie-sm.png"></a></td><!-- [et_pb_line_break_holder] --> <td>2.64 to 1</td><!-- [et_pb_line_break_holder] --> <td>6 to 1</td><!-- [et_pb_line_break_holder] --> <td>12 to 1</td><!-- [et_pb_line_break_holder] --> </tr><!-- [et_pb_line_break_holder] --></table><!-- [et_pb_line_break_holder] --><div class="widget-footer"><a href="https://www.predictem.com/best-sportsbooks/parlays-odds/">See all Sportsbook Parlays</a></div><!-- [et_pb_line_break_holder] --></div><!-- [et_pb_line_break_holder] --><!-- [et_pb_line_break_holder] --><!-- [et_pb_line_break_holder] --><style><!-- [et_pb_line_break_holder] --> #parlay {border-collapse: collapse;<!-- [et_pb_line_break_holder] --> width: 100%; border: 0px;<!-- [et_pb_line_break_holder] --> font-size: 14px!important;}<!-- [et_pb_line_break_holder] --> #parlay td, #parlay th {<!-- [et_pb_line_break_holder] --> border: 0px;<!-- [et_pb_line_break_holder] --> padding: 8px;<!-- [et_pb_line_break_holder] --> text-align: left;}<!-- [et_pb_line_break_holder] --> #parlay th {<!-- [et_pb_line_break_holder] --> padding-top: 5px;<!-- [et_pb_line_break_holder] --> padding-bottom: 5px;<!-- [et_pb_line_break_holder] --> font-weight: bold;<!-- [et_pb_line_break_holder] --> line-height: 14px;<!-- [et_pb_line_break_holder] --> text-align: center;<!-- [et_pb_line_break_holder] --> color: #000;}<!-- [et_pb_line_break_holder] --> #parlay tr {border-bottom: 1px solid #edeef0;}<!-- [et_pb_line_break_holder] --> .team {font-size: 16px;}<!-- [et_pb_line_break_holder] --></style>
<div style="width:340px; margin: 0 auto;"><!-- [et_pb_line_break_holder] --> <a class="twitter-timeline" data-width="340" data-height="500" data-link-color="#008156" href="https://twitter.com/PredictemPicks?ref_src=twsrc%5Etfw">Tweets by PredictemPicks</a> <script async src="https://platform.twitter.com/widgets.js" charset="utf-8"></script><!-- [et_pb_line_break_holder] --></div>