[et_pb_dcsbcm_divi_breadcrumbs_module hide_homebreadcrumb="off" homebreadcrumbtext="Home" separator="sep-raquo" hide_currentbreadcrumb="off" homebreadcrumborientation="left" _builder_version="3.8″ fontsbreadcrumbs_font="Lato||||||||" fontsbreadcrumbs_text_color="#000000″ fontsbreadcrumbs_font_size="15px" fontsbreadcrumbs_line_height="16px" fontsseperator_font="||||||||" fontsbreadcrumblinks_font="||||||||" fontsbreadcrumblinks_text_color="#2567cf" custom_margin="25px|||" custom_margin_phone="30px|||" custom_margin_last_edited="off|desktop" custom_css_main_element="font-family: Helvetica Regular;" global_module="3641″ saved_tabs="all"][/et_pb_dcsbcm_divi_breadcrumbs_module]
Free Pick: Laying the lumber in Baltimore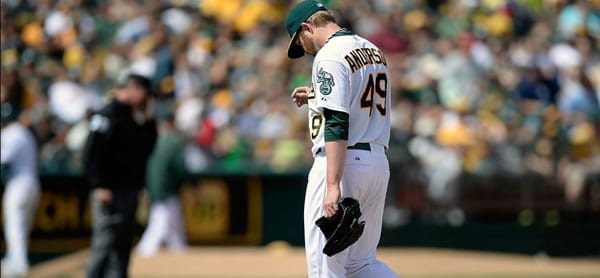 Oakland Athletics at Baltimore Orioles (9/13/18)
Time: 7:05 PM ET
Where: Oriole Park at Camden Yards. Baltimore, Maryland.
Listed Pitchers: Anderson (OAK) & Bundy (BAL)
TV: MASN
Moneyline: OAK (-185) / BAL (+160)
Over/Under: 9.5
The Oakland A's have been one of the best teams in the League over the past few months, while the Baltimore Orioles have been consistently one of the worst for the entire season. Thursday night's game at Camden Yards will be the sixth and final meeting between these two American League clubs this year. So far, the A's have completely dominated the O's, winning all five of their meetings. Oakland's outscored Baltimore 23-7 thru five decisions. Looking like a shoe-in for the playoffs, the A's look to sweep the three-game set at Camden Yards as well as the season series.
A's clobber O's: 10-0
The second game of a three-game set at Camden Yards between the A's and O's brought even more misery to a dreadful season for Baltimore. Oakland put up a ten-spot in the top of the third inning, and that was all that was needed to smoke the O's last night comfortably. Orioles starting pitcher Andrew Cashner (4-15, 5.29 ERA & 1.58 WHIP) lasted only two frames, getting shellacked for eight earned runs on eight hits. Consequently, Cashner's lost five consecutive starts while posting an 8.28 ERA and 2.04 WHIP. Daniel Mengden (7-6, 4.06 ERA & 1.13 WHIP) earned the win for the A's, pitching five no-hit frames while striking out three and walking just one.
Oakland A's are on fire
With the win last night, Oakland improved their current winning streak to six games. The A's are outscoring opponents 44-17 during their stretch of domination. Oakland's heating up at the right time as they've won eight of their last ten games. They're only one game behind the New York Yankees for the top spot in the AL Wild Card race, which could be critical. Oakland would be a lot better off playing the Yankees at home in the AL Wild Card game, no doubt.
At 89-57 (.610) overall, the A's are in second place in the AL West Division Standings. Houston leads the West by three games over the A's, and Oakland has 16 games remaining. It's still very possible to come back and steal the AL West Title, setting up a Houston versus New York Wild Card game. Oakland's undoubtedly doing their part, racking up win after win down the stretch.
Oakland is in the top six of the AL in runs scored (712 – 5th), runs allowed (600 – 6th) and run-differential (+112 – 5th). The A's are 43-28 (.606) on the road this season, and they've won all five games versus lowly Baltimore thus far. A win at Oriole Park at Camden Yards tonight would complete the season series sweep, and propel the A's closer to the Astros atop the AL West Standings and Yankees in the Wild Card race.
O's make it six-straight L's
Yikes! It's hard to put into words how abysmal the Baltimore Orioles season has been, and it's just getting worse with only a few weeks left in the regular season. With the 10-0 beatdown by the hands of the A's last night, Baltimore's lost six-straight decisions and ten of their last 11. Unequivocally, the Orioles are the worst team in MLB.
Baltimore owns the worst record in MLB at 41-104 (.283) for the year. The O's 556 runs scored is third-worst in MLB. Their pitching staff has allowed a League-worst 808 runs, and their -252 run-differential is by far the worst in the Bigs. However, the Orioles have been better at home which isn't saying much. At Camden Yards, the O's have accrued a 24-46 (.343) record thus far.
Anderson vs. Bundy
Veteran left-hander Brett Anderson (3-4, 4.02 ERA & 1.25 WHIP) is scheduled to start for the A's. Oakland's rotation has been mired by injuries all season long, but somehow they find a way to replace lost starters and keep on racking up victories. Anderson's had one career start at Camden Yards in which he earned a no-decision while posting a 4.50 ERA and 1.17 WHIP. In nine road starts this season, Anderson's gone 2-3 with a 4.91 ERA and 1.45 WHIP. The veteran lefty has been quality lately, going 1-1 in his last five starts while posting a 2.16 ERA and 0.72 WHIP.
Dylan Bundy (7-14, 5.58 ERA & 1.42 WHIP) is supposed to take the mound for the O's, and he hasn't recorded a win since July 29th versus Tampa Bay. It'll be Bundy's first start of the year against the A's. In 14 starts at Camden Yards this year, Bundy's gone 4-7 with a 5.77 ERA and 1.42 WHIP. Indeed, it's been a pitiful season for the young right-hander who was expected to be a consistent top of the rotation type of guy for Buck Showalter. Unfortunately, it hasn't gotten any better lately. In his last seven starts, Bundy's 0-5 with a 9.21 ERA and 1.99 WHIP.
Where's the value?
This game has the best price of any on the MLB card today. Oakland's at -185 on the money line, so they'd need to win this one 64.9% of the time to make betting on them profitable. According to my calculations, Oakland will win this game 77.1% of the time. Consequently, we have a 12.2% edge against the number rolling with the A's on the money line. Oakland's absolutely dominated this series, and Dylan Bundy might need to consider sending in an application to become an Italian Chef because he's been serving up more meatballs than anybody the past few months. Both streaks should continue Thursday night. The A's winning streak and the O's streak of futility. I strongly recommend a wager on Oakland -185 for some stress-free cash.
Not betting online? Find a betting site that suits your style of wagering: Choose from our list of the best sportsbooks.
<aside><div class="widget105"><!-- [et_pb_line_break_holder] --><h4 class="baseball">MLB 10¢ Sportsbooks</h4><!-- [et_pb_line_break_holder] --><table id="dimeline"><!-- [et_pb_line_break_holder] --> <tr><!-- [et_pb_line_break_holder] --> <th></th><!-- [et_pb_line_break_holder] --> <th width="110px">10¢ to:</th><!-- [et_pb_line_break_holder] --> <th width="110px">20¢ to:</th><!-- [et_pb_line_break_holder] --> </tr><!-- [et_pb_line_break_holder] --> <tr><!-- [et_pb_line_break_holder] --> <td><div class="col1"><a href="https://www.predictem.com/out/Sportsbetting"><!-- [et_pb_line_break_holder] --> <img src="https://www.predictem.com/wp-content/uploads/2018/06/SportsBettingDark.png" width="150" alt="SportsBetting" /></a><!-- [et_pb_line_break_holder] --> </div></td><!-- [et_pb_line_break_holder] --> <td>-200</td><!-- [et_pb_line_break_holder] --> <td>-279</td><!-- [et_pb_line_break_holder] --> </tr><!-- [et_pb_line_break_holder] --> <tr><!-- [et_pb_line_break_holder] --> <td><div class="col1"><a href="https://www.predictem.com/out/Betonline"><img src="https://www.predictem.com/wp-content/uploads/2018/06/betonline-xs.png" width="150" alt="BetOnline" /></a></div></td><!-- [et_pb_line_break_holder] --> <td>-200</td><!-- [et_pb_line_break_holder] --> <td>-270</td><!-- [et_pb_line_break_holder] --> </tr><!-- [et_pb_line_break_holder] --> <tr><!-- [et_pb_line_break_holder] --> <td><div class="col1"><a href="https://www.predictem.com/out/5Dimes"><img src="https://www.predictem.com/wp-content/uploads/2018/06/5Dimes_sm.png" width="150" alt="5Dimes" /></a></div></td><!-- [et_pb_line_break_holder] --> <td>-195</td><!-- [et_pb_line_break_holder] --> <td>-266</td><!-- [et_pb_line_break_holder] --> </tr><!-- [et_pb_line_break_holder] --></table> <!-- [et_pb_line_break_holder] --><div class="widget-footer"><a href="https://www.predictem.com/best-sportsbooks/mlb-dimeline/">See all Dimeline Sportsbooks</a></div><!-- [et_pb_line_break_holder] --> </div></aside><!-- [et_pb_line_break_holder] --><!-- [et_pb_line_break_holder] --><style><!-- [et_pb_line_break_holder] --> #dimeline {border: 0px;}<!-- [et_pb_line_break_holder] --> #dimeline th{color:#000;}<!-- [et_pb_line_break_holder] --> #dimeline td{padding: 2px; text-align: center;}<!-- [et_pb_line_break_holder] --> #dimeline td, #dimeline th{padding: 8px 2px; text-align: center;border-bottom: 1px solid #bbb;}<!-- [et_pb_line_break_holder] --> .img-hover {border: 1px solid #fff; padding:5px}<!-- [et_pb_line_break_holder] --> .img-hover:hover {background: #edeef0; border: 1px solid #008156; margin-top:1px; padding:5px}<!-- [et_pb_line_break_holder] --></style>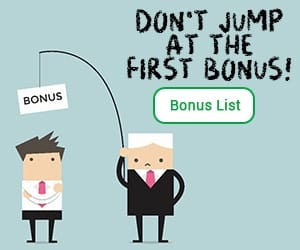 <div style="width:340px; margin: 0 auto;"><!-- [et_pb_line_break_holder] --> <a class="twitter-timeline" data-width="340" data-height="500" data-link-color="#008156" href="https://twitter.com/PredictemPicks?ref_src=twsrc%5Etfw">Tweets by PredictemPicks</a> <script async src="https://platform.twitter.com/widgets.js" charset="utf-8"></script><!-- [et_pb_line_break_holder] --></div>