[et_pb_dcsbcm_divi_breadcrumbs_module hide_homebreadcrumb="off" homebreadcrumbtext="Home" separator="sep-raquo" hide_currentbreadcrumb="off" homebreadcrumborientation="left" _builder_version="3.8″ fontsbreadcrumbs_font="Lato||||||||" fontsbreadcrumbs_text_color="#000000″ fontsbreadcrumbs_font_size="15px" fontsbreadcrumbs_line_height="16px" fontsseperator_font="||||||||" fontsbreadcrumblinks_font="||||||||" fontsbreadcrumblinks_text_color="#2567cf" custom_margin="25px|||" custom_margin_phone="30px|||" custom_margin_last_edited="off|desktop" custom_css_main_element="font-family: Helvetica Regular;" global_module="3641″ saved_tabs="all"][/et_pb_dcsbcm_divi_breadcrumbs_module]
Philadelphia Phillies at Boston Red Sox Pick 7/31/18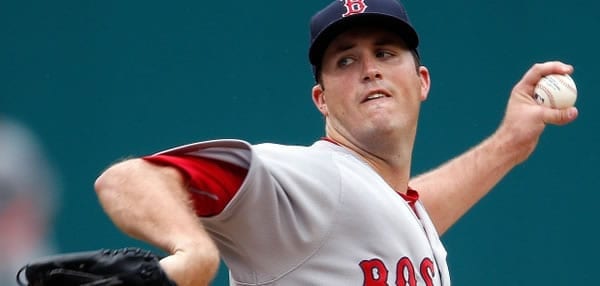 Event: Phillies vs. Red Sox
Date/Time: July 31, 2018 at 7:10 PM EDT
Location: Fenway Park
Money Line: PHI +139 / BOS -149
Total line: 9.5 -110
By Darin Zank
MLB divisional leaders complete a short inter-league series when the Red Sox and Phillies meet Tuesday night at Fenway Park (7:10 ET, ESPN). How are we playing this game with our daily free MLB picks?
The MLB Betting Line
Tuesday's MLB betting odds opened Boston and Drew Pomeranz at around -150 over Philly and Jake Arrieta, with an over/under of 10 runs. In early MLB betting action both those figures were holding steady.
The Sox could also be gotten getting +130 giving the run and a half on the run line at BetOnline.
Tuesday Set-Up
The Sox grabbed the opener of this two-game series Monday night 2-1 in 13 innings. Boston won as a -150 favorite on the MLB betting line, and that game played way under a total of 9 runs.
So Boston's won four games in a row and seven of 10 since the All-Star break. Philly, meanwhile, has lost four straight, scoring a total of seven runs in the process, and is 5-6 since the break.
At 75-33 overall the Red Sox not only lead the AL East by six games over the second-place Yankees, they own the best record in baseball.
At 58-48 the Phillies lead the NL East by a half-game over second-place Atlanta.
This series is the first encounter between these teams this year. Last year Boston took three of four games from Philly, with the unders going 2-0-2.
On the personnel front the Sox acquired 2B Ian Kinsler (13 HR this season) in a trade with the Angels Monday, and he could be in the lineup Tuesday night.
Tuesday's Starting Arms
Lefty Pomeranz (1-4, 6.91), by our strict standards, is just 1/9 on quality starts this season, and 0 for his last five. Last Tuesday, in his first start following a six-week stint on the DL, Pomeranz gave up four runs in 4 2/3 innings against Baltimore, with a couple of homers. And in his last four starts before going on the DL back at the end of May he allowed 16 earned runs and 24 hits through 16 1/3 innings. On the season Boston, a team that's 42 games over .500 overall, is just 4-5 for Pomeranz, with unders going 5-4.
This will be Pomeranz' first start against the Phillies since April of 2016, when he was with San Diego. And this is a better Philly team today than the one he faced back then
Arrieta (8-6, 3.45) is 10/20 on quality starts, and three for his last four. Last Wednesday he held the Dodgers to two ER and five hits through six innings, and over his last four starts he's allowed eight ER and 20 hits through 23 1/3 innings. The Phillies are 11-9 with Arrieta this year, including 5-0 over his last five starts, with the overs going 10-8.
In one start last year for the Cubs against the Red Sox Arrieta got tagged for five runs and 10 hits in less than five innings of a 5-4 Chicago defeat.
Despite that outcome we're giving Philly and Arrieta the advantage in this pitching match-up.
Tuesday's Batting Splits
The Phillies rank 23rd in the Majors this year against left-handed pitching with a .233 team batting average, 16th with a .320 team OBP and 26th with a .363 team slugging percentage.
The Red Sox rank No. 1 against right-handed pitching with a .272 BA, No. 2 with a .339 OBP and No. 1 with a .472 slugging percentage.
So Boston owns a huge handicapping advantage with the stick splits for Tuesday night.
The Bullpens
The Philly bullpen ranks 13th in the ML with a 3.89 ERA and 14th with a 1.29 WHIP. Phillies relievers have thrown a total of 10 innings over the last three days.
The Sox pen ranks 6th in ERA at 3.35 and 7th in WHIP at 1.23. Boston relievers have thrown a total of 16 2/3 innings over the last five days.
We'll give Boston the edge in the comparison of the bullpens.
Totals Report
Unders are 26-23 in games played at Fenway Park this year, which are averaging 8.8 total runs per.
Free MLB Picks
The Red Sox get two of our baseball handicapping check-marks in this match-up, but Philly has the better starting pitcher and gets the underdog price. We're betting the Phillies in this spot.
<div class="widget105"><!-- [et_pb_line_break_holder] --><h4 class="baseball">Baseball Sportsbooks</h4><!-- [et_pb_line_break_holder] --><table id="dimeline"><!-- [et_pb_line_break_holder] --> <tr><!-- [et_pb_line_break_holder] --> <th></th><!-- [et_pb_line_break_holder] --> <th width="110px">10¢ to:</th><!-- [et_pb_line_break_holder] --> <th width="110px">20¢ to:</th><!-- [et_pb_line_break_holder] --> </tr><!-- [et_pb_line_break_holder] --> <tr><!-- [et_pb_line_break_holder] --> <td><div class="col1"><a href="https://record.commission.bz/_BhTQDVOVie23_O3IiMN7EWNd7ZgqdRLk/1/"><!-- [et_pb_line_break_holder] --> <img src="https://www.predictem.com/wp-content/uploads/2018/06/SportsBettingDark.png" width="150" alt="SportsBetting" /></a><!-- [et_pb_line_break_holder] --> </div></td><!-- [et_pb_line_break_holder] --> <td>-200</td><!-- [et_pb_line_break_holder] --> <td>-279</td><!-- [et_pb_line_break_holder] --> </tr><!-- [et_pb_line_break_holder] --> <tr><!-- [et_pb_line_break_holder] --> <td><div class="col1"><a href="https://www.predictem.com/betting-sites/heritage-sportsbook/"><img src="https://www.predictem.com/wp-content/uploads/2018/06/heritage-xs.png" width="150" alt="Heritage" /></a></div></td><!-- [et_pb_line_break_holder] --> <td>-200</td><!-- [et_pb_line_break_holder] --> <td>-240</td><!-- [et_pb_line_break_holder] --> </tr><!-- [et_pb_line_break_holder] --> <tr><!-- [et_pb_line_break_holder] --> <td><div class="col1"><a href="https://affiliates.5dimes.eu/tracking/Affiliate.aspx?idBook=1&mediaTypeID=220&AffUrlID=80&LandingPageID=2"><img src="https://www.predictem.com/wp-content/uploads/2018/06/5Dimes_sm.png" width="150" alt="5Dimes" /></a></div></td><!-- [et_pb_line_break_holder] --> <td>-195</td><!-- [et_pb_line_break_holder] --> <td>-266</td><!-- [et_pb_line_break_holder] --> </tr><!-- [et_pb_line_break_holder] --></table> <!-- [et_pb_line_break_holder] --><div class="widget-footer"><a href="https://www.predictem.com/best-sportsbooks/mlb-dimeline/">See all Dimeline Sportsbooks</a></div><!-- [et_pb_line_break_holder] --></div><!-- [et_pb_line_break_holder] --><!-- [et_pb_line_break_holder] --><style><!-- [et_pb_line_break_holder] --> #dimeline {border: 0px;}<!-- [et_pb_line_break_holder] --> #dimeline th{color:#000;}<!-- [et_pb_line_break_holder] --> #dimeline td{padding: 2px; text-align: center;}<!-- [et_pb_line_break_holder] --> #dimeline td, #dimeline th{padding: 8px 2px; text-align: center;border-bottom: 1px solid #bbb;}<!-- [et_pb_line_break_holder] --> .img-hover {border: 1px solid #fff; padding:5px}<!-- [et_pb_line_break_holder] --> .img-hover:hover {background: #edeef0; border: 1px solid #008156; margin-top:1px; padding:5px}<!-- [et_pb_line_break_holder] --></style>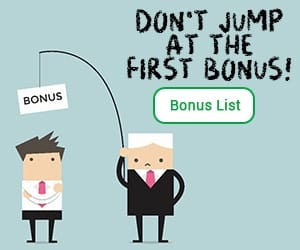 <div style="width:340px; margin: 0 auto;"><!-- [et_pb_line_break_holder] --> <a class="twitter-timeline" data-width="340" data-height="500" data-link-color="#008156" href="https://twitter.com/PredictemPicks?ref_src=twsrc%5Etfw">Tweets by PredictemPicks</a> <script async src="https://platform.twitter.com/widgets.js" charset="utf-8"></script><!-- [et_pb_line_break_holder] --></div>