[et_pb_dcsbcm_divi_breadcrumbs_module hide_homebreadcrumb="off" homebreadcrumbtext="Home" separator="sep-raquo" hide_currentbreadcrumb="off" homebreadcrumborientation="left" _builder_version="3.8″ fontsbreadcrumbs_font="Lato||||||||" fontsbreadcrumbs_text_color="#000000″ fontsbreadcrumbs_font_size="15px" fontsbreadcrumbs_line_height="16px" fontsseperator_font="||||||||" fontsbreadcrumblinks_font="||||||||" fontsbreadcrumblinks_text_color="#2567cf" custom_margin="25px|||" custom_margin_phone="30px|||" custom_margin_last_edited="off|desktop" custom_css_main_element="font-family: Helvetica Regular;" global_module="3641″ saved_tabs="all"][/et_pb_dcsbcm_divi_breadcrumbs_module]
MLB Pick: Atlanta Braves vs Washington Nationals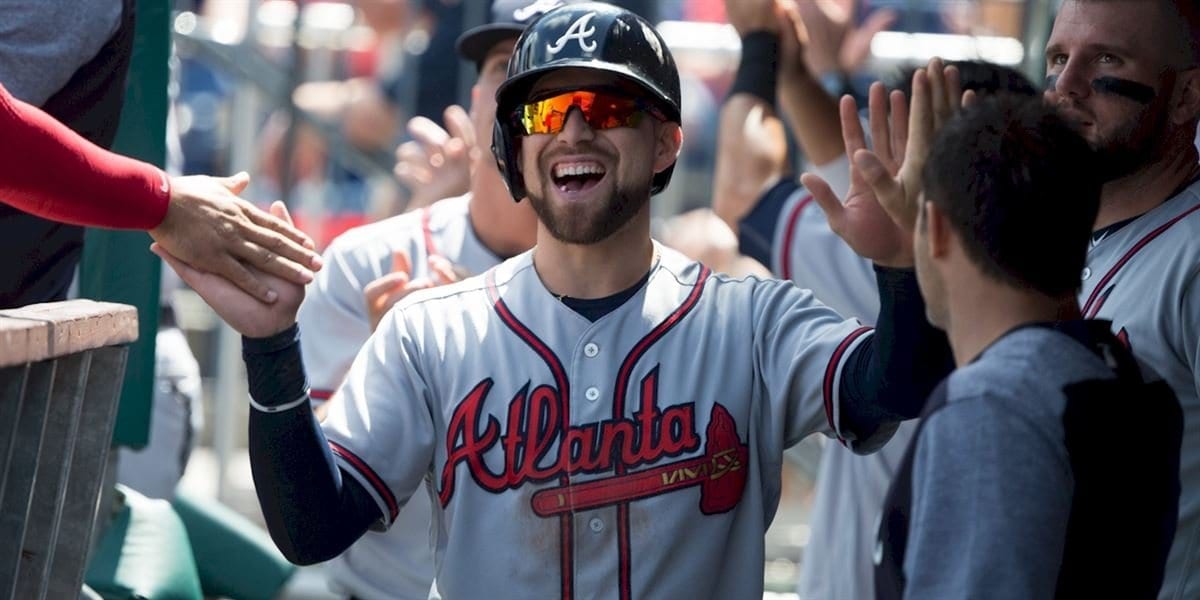 NL East rivals continue a key four-game series as the Braves and Nationals meet again Wednesday evening in DC (7:05 ET, ESPN). How are we playing this contest with our daily free MLB picks?
The MLB Betting Line
Most betting sites opened odds for Washington and Tommy Milone at around -115 over Atlanta and Mike Foltynewicz, with an over/under of 9 runs. Both those figures were holding steady in the early MLB betting action.
The Nats could also be found getting upwards of +170 giving the run and a half on the MLB run line.
Wednesday Set-Up
These two teams opened this series by splitting a double-header Tuesday, Washington winning the opener 8-3 while the Braves took the night-cap 3-1.
Both these teams are playing good ball as of late; Washington is 9-4 over its last 13 games, while Atlanta is 7-2 over its last nine contests.
Big-picture, at 61-49 Atlanta trails first-place Philadelphia (today's pick) by a game and a half in the NL East, while 58-55 Washington sits six games back. The Braves also own the second National League wild-card spot at the moment, a half-game clear of Arizona, while the Nats are 4.5 games back.
Atlanta leads this season series eight games to six.
Wednesday's Starting Arms
Lefty Milone (1-0, 3.00) is 1/2 on quality starts since joining the Washington rotation two weeks ago. First, he allowed three runs and eight hits through five innings of a 10-3 Nats victory over Miami. And last Wednesday he held the Mets to one run and three hits through seven innings, with nine strikeouts, in a 5-3 Washington win.
Before getting the call to hit the hill for the Nationals Milone went 7-4 with a 4.19 ERA down at Triple-A Syracuse this summer. Last year he went 1-3 with the Brewers and Mets with a 7.63 ERA.
This will be Milone's first-ever start against Atlanta, which sometimes gives a pitcher an edge, at least for the first couple of times through the lineup.
Foltynewicz (8-7, 3.04), by our strict standards, is just 6/21 on quality starts this season, and just one for his last eight. Some of that has to do with some iffy efforts, and some from a short leash. Nine times this season Foltynewicz has come within three or fewer outs of a QS, only to be pulled. Last Thursday he held the Mets to two runs and five hits through six innings of a 4-2 Braves victory, but over his previous four starts he got touched for 18 runs and 27 hits, including six homers, through 23 1/3 innings. On the year Atlanta is 10-11 with Foltynewicz, with the totals splitting 9-9.
In four stars already this season against Washington Foltynewicz allowed just seven earned runs and 20 hits through 25 innings. The Braves split those four games, with the unders going 2-1-1.
Based on recent performance against Wednesday's opponents we'll give Atlanta the edge in this pitching match-up.
Wednesday's Batting Splits
Atlanta ranks fourth in the Majors this season against left-handed pitching with a .267 team batting average, eighth with a .334 team OBP and fourth with a .450 team slugging percentage.
Washington ranks 17th against right-handed pitching with a .249 BA, sixth with a .328 OBP and 12th with a .417 slugging percentage.
We'll also give the Braves a short edge with the sticks for Wednesday.
The Bullpens
The Atlanta bullpen ranks 18th in the ML with a 4.15 ERA and 17th with a 1.33 WHIP.
The Nats pen ranks ninth in ERA at 3.67 and fifth in WHIP at 1.20. Recent closer Kelvin Herrera left Tuesday's second game with soreness in his shoulder, and his status for this series is uncertain. However, he allowed four runs over his last five appearances, covering 3 1/3 innings, so he might not be missed anyway.
We'll give Washington the check-mark in the comparison of the bullpens.
Totals Report
The unders are 29-27 in games played at Nationals Park this year, which are averaging 9.1 total runs per.
Unders are also 8-4-2 in Braves-Nats games this season, which are averaging 7.9 runs per.
Free MLB Pick
Atlanta gets a couple of our handicapping check-marks, and it's getting an underdog price. We're betting the Braves Wednesday.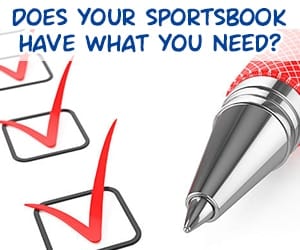 <div class="widget105"><!-- [et_pb_line_break_holder] --><h4 class="parlays">Best Parlays</h4><!-- [et_pb_line_break_holder] --><!-- [et_pb_line_break_holder] --><table id="parlay"><!-- [et_pb_line_break_holder] --> <tr><!-- [et_pb_line_break_holder] --> <th><span class="team"></span></th><!-- [et_pb_line_break_holder] --> <th>2 Team Parlay</th><!-- [et_pb_line_break_holder] --> <th>3 Team Parlay</th><!-- [et_pb_line_break_holder] --> <th>4 Team Parlay</th><!-- [et_pb_line_break_holder] --> </tr><!-- [et_pb_line_break_holder] --> <tr><!-- [et_pb_line_break_holder] --> <td><a href="https://affiliates.sportbet.com/tracking/Affiliate.aspx?idBook=2&mediaTypeID=220&AffUrlID=80&LandingPageID=55"><img src="https://www.predictem.com/wp-content/uploads/2018/06/sportbet-sm.png"></a></td><!-- [et_pb_line_break_holder] --> <td>2.74 to 1</td><!-- [et_pb_line_break_holder] --> <td>6.24 to 1</td><!-- [et_pb_line_break_holder] --> <td>13 to 1</td><!-- [et_pb_line_break_holder] --> </tr><!-- [et_pb_line_break_holder] --> <tr><!-- [et_pb_line_break_holder] --> <td><a href="https://record.bettingpartners.com/_5vfuDOH_H2wWPf2JTsWUjGNd7ZgqdRLk/1/"><img src="https://www.predictem.com/wp-content/uploads/2018/06/bovada_sm.png"></a></td><!-- [et_pb_line_break_holder] --> <td>2.64 to 1</td><!-- [et_pb_line_break_holder] --> <td>6 to 1</td><!-- [et_pb_line_break_holder] --> <td>12.3 to 1</td><!-- [et_pb_line_break_holder] --> </tr><!-- [et_pb_line_break_holder] --> <tr><!-- [et_pb_line_break_holder] --> <td><a href="https://record.webpartners.co/_jGZUKO3JWgwmunhzcKAZ62Nd7ZgqdRLk/1/"><img src="https://www.predictem.com/wp-content/uploads/2018/06/mybookie-sm.png"></a></td><!-- [et_pb_line_break_holder] --> <td>2.64 to 1</td><!-- [et_pb_line_break_holder] --> <td>6 to 1</td><!-- [et_pb_line_break_holder] --> <td>12 to 1</td><!-- [et_pb_line_break_holder] --> </tr><!-- [et_pb_line_break_holder] --></table><!-- [et_pb_line_break_holder] --><div class="widget-footer"><a href="https://www.predictem.com/best-sportsbooks/parlays-odds/">See all Sportsbook Parlays</a></div><!-- [et_pb_line_break_holder] --></div><!-- [et_pb_line_break_holder] --><!-- [et_pb_line_break_holder] --><!-- [et_pb_line_break_holder] --><style><!-- [et_pb_line_break_holder] --> #parlay {border-collapse: collapse;<!-- [et_pb_line_break_holder] --> width: 100%; border: 0px;<!-- [et_pb_line_break_holder] --> font-size: 14px!important;}<!-- [et_pb_line_break_holder] --> #parlay td, #parlay th {<!-- [et_pb_line_break_holder] --> border: 0px;<!-- [et_pb_line_break_holder] --> padding: 8px;<!-- [et_pb_line_break_holder] --> text-align: left;}<!-- [et_pb_line_break_holder] --> #parlay th {<!-- [et_pb_line_break_holder] --> padding-top: 5px;<!-- [et_pb_line_break_holder] --> padding-bottom: 5px;<!-- [et_pb_line_break_holder] --> font-weight: bold;<!-- [et_pb_line_break_holder] --> line-height: 14px;<!-- [et_pb_line_break_holder] --> text-align: center;<!-- [et_pb_line_break_holder] --> color: #000;}<!-- [et_pb_line_break_holder] --> #parlay tr {border-bottom: 1px solid #edeef0;}<!-- [et_pb_line_break_holder] --> .team {font-size: 16px;}<!-- [et_pb_line_break_holder] --></style>
<div style="width:340px; margin: 0 auto;"><!-- [et_pb_line_break_holder] --> <a class="twitter-timeline" data-width="340" data-height="500" data-link-color="#008156" href="https://twitter.com/PredictemPicks?ref_src=twsrc%5Etfw">Tweets by PredictemPicks</a> <script async src="https://platform.twitter.com/widgets.js" charset="utf-8"></script><!-- [et_pb_line_break_holder] --></div>