[et_pb_dcsbcm_divi_breadcrumbs_module hide_homebreadcrumb="off" homebreadcrumbtext="Home" separator="sep-raquo" hide_currentbreadcrumb="off" homebreadcrumborientation="left" _builder_version="3.8″ fontsbreadcrumbs_font="Lato||||||||" fontsbreadcrumbs_text_color="#000000″ fontsbreadcrumbs_font_size="15px" fontsbreadcrumbs_line_height="16px" fontsseperator_font="||||||||" fontsbreadcrumblinks_font="||||||||" fontsbreadcrumblinks_text_color="#2567cf" custom_margin="25px|||" custom_margin_phone="30px|||" custom_margin_last_edited="off|desktop" custom_css_main_element="font-family: Helvetica Regular;" global_module="3641″ saved_tabs="all"][/et_pb_dcsbcm_divi_breadcrumbs_module]
Pick Chicago Cubs Over Pittsburgh Pirates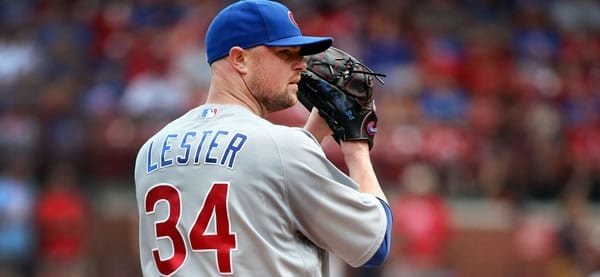 Chicago Cubs @ Pittsburgh Pirates 8/16/18
Time: 7:05 PM ET
Where: PNC Park, Pittsburgh, PA
Listed Pitchers: Jon Lester (Chic) & Ivan Nova (Pitt)
TV: ATT-Pitt, NBC-Chicago
Moneyline: Chicago +100/Pittsburgh -110 (MLB 10 cent books)
Over/Under: 8.5
Chicago's Cubs, who rule the National League at the moment, and Pittsburgh's Pirates, trying to stay close in the playoff race, open a four-game series at PNC Park Thursday night. How are we playing this contest with our daily free MLB picks?
MLB Betting Line
Thursday's MLB betting odds opened Pittsburgh at around -110 over Chicago, with an over/under of 8.5 runs. Both those figures were holding steady in early betting action.
The Pirates could also be found getting upwards of +180 giving the run and a half on the MLB run line.
Bryan Bash has different take on Cubs vs Pirates Matchup!
Thursday Set-Up
The Cubs just split a two-game series at home with Milwaukee, winning Wednesday 8-4. Chicago rapped out 13 hits Wednesday, one day after getting shut out 7-0. Still, the Cubs are only 3-3 over their last six games.
At 69-50 overall Chicago leads the NL Central by three games over the second-place Brewers, and they lead Atlanta by one game in the battle for the best record in the National League.
The Pirates, meanwhile, just lost both games of a two-game series at Minnesota, losing Wednesday 6-4. Pittsburgh actually led Wednesday 4-2 through 5 ½ innings but the bullpen pissed it away from there. So the Pirates have lost three games in a row.
At 61-60 overall Pittsburgh trails the Cubs by nine games in the NL Central, and they're six games back of Philly and Milwaukee in the National League wild-card race.
Chicago leads the season series with Pittsburgh six games to five.
Thursday's Starting Arms
Nova (7-6, 4.42), by our strict standards, is 9/22 on quality starts this season, and one for his last three. Last Thursday he held San Francisco to two runs and three hits through six innings, but in his two starts previous to that he allowed eight runs – seven earned – and 14 hits through nine innings. On the season the Pirates are 13-9 with Nova, with overs going 12-9.
In two previous starts this season against the Cubs Nova allowed four runs and 11 hits through 12 2/3 innings. Pittsburgh won both those games.
Lefty Lester (12-5, 3.89) is 10/24 on quality starts this year, and 0 for his last three. Last Saturday he gave up nine runs – eight earned – and 10 hits, including three homers, in just 3 2/3 innings against Washington, and over his last three starts he's been tagged for 17 ER and 25 hits, including six dingers, through 13 2/3 innings. On the year Chicago is 17-7 with Lester, with overs going 14-9.
In four starts already this year against the Pirates Lester allowed 12 runs and 23 hits through 23 innings. The Cubs won three of those games.
Based on Lester's recent struggles we'll give Pittsburgh the edge in this pitching match-up.
Thursday's Batting Splits
Chicago ranks second in the Majors this season against right-handed pitching with a .263 team batting average, first with a .342 team OBP and eighth with a .424 team slugging percentage.
Pittsburgh ranks 15th against left-handed pitching with a .249 BA, 16th with a .319 OBP and 11th with a .417 slugging percentage.
We give the Cubbies the check-mark with the sticks for Thursday.
The Bullpens
The Chicago bullpen ranks fourth in the ML with a 3.32 ERA and 13th with a 1.29 WHIP.
The Pirates pen ranks 19th in ERA at 4.24 and 24th in WHIP at 1.42.
We gotta give the edge to the Cubs in the comparison of the bullpens, too.
Totals Report
The totals are split 29-29 in games played at PNC this year, which are averaging 8.7 total runs per.
Unders are 6-2 in Chicago's last eight games.
Unders are 3-1 in Pittsburgh's last four games.
Unders are 6-5 in Cubs-Pirates games this season.
Free MLB Picks
Chicago is 10 games above .500 this year, 51-41, against right-handed starters; Pittsburgh is five games below .500, 15-20, against left-handed starters. Also, the Cubs get two of our handicapping check-marks. Also, while Lester hasn't been too good as of late, sometimes a good time to bet on a good pitcher is when he's coming off a tough stretch, in expectation of improved performance and against friendlier lines. We're betting the Cubbies in this spot.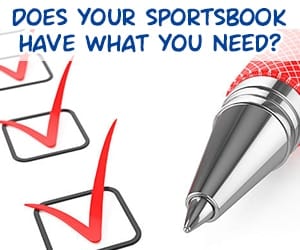 <div class="widget105"><!-- [et_pb_line_break_holder] --><h4 class="parlays">Best Parlays</h4><!-- [et_pb_line_break_holder] --><!-- [et_pb_line_break_holder] --><table id="parlay"><!-- [et_pb_line_break_holder] --> <tr><!-- [et_pb_line_break_holder] --> <th><span class="team"></span></th><!-- [et_pb_line_break_holder] --> <th>2 Team Parlay</th><!-- [et_pb_line_break_holder] --> <th>3 Team Parlay</th><!-- [et_pb_line_break_holder] --> <th>4 Team Parlay</th><!-- [et_pb_line_break_holder] --> </tr><!-- [et_pb_line_break_holder] --> <tr><!-- [et_pb_line_break_holder] --> <td><a href="https://affiliates.sportbet.com/tracking/Affiliate.aspx?idBook=2&mediaTypeID=220&AffUrlID=80&LandingPageID=55"><img src="https://www.predictem.com/wp-content/uploads/2018/06/sportbet-sm.png"></a></td><!-- [et_pb_line_break_holder] --> <td>2.74 to 1</td><!-- [et_pb_line_break_holder] --> <td>6.24 to 1</td><!-- [et_pb_line_break_holder] --> <td>13 to 1</td><!-- [et_pb_line_break_holder] --> </tr><!-- [et_pb_line_break_holder] --> <tr><!-- [et_pb_line_break_holder] --> <td><a href="https://record.bettingpartners.com/_5vfuDOH_H2wWPf2JTsWUjGNd7ZgqdRLk/1/"><img src="https://www.predictem.com/wp-content/uploads/2018/06/bovada_sm.png"></a></td><!-- [et_pb_line_break_holder] --> <td>2.64 to 1</td><!-- [et_pb_line_break_holder] --> <td>6 to 1</td><!-- [et_pb_line_break_holder] --> <td>12.3 to 1</td><!-- [et_pb_line_break_holder] --> </tr><!-- [et_pb_line_break_holder] --> <tr><!-- [et_pb_line_break_holder] --> <td><a href="https://record.webpartners.co/_jGZUKO3JWgwmunhzcKAZ62Nd7ZgqdRLk/1/"><img src="https://www.predictem.com/wp-content/uploads/2018/06/mybookie-sm.png"></a></td><!-- [et_pb_line_break_holder] --> <td>2.64 to 1</td><!-- [et_pb_line_break_holder] --> <td>6 to 1</td><!-- [et_pb_line_break_holder] --> <td>12 to 1</td><!-- [et_pb_line_break_holder] --> </tr><!-- [et_pb_line_break_holder] --></table><!-- [et_pb_line_break_holder] --><div class="widget-footer"><a href="https://www.predictem.com/best-sportsbooks/parlays-odds/">See all Sportsbook Parlays</a></div><!-- [et_pb_line_break_holder] --></div><!-- [et_pb_line_break_holder] --><!-- [et_pb_line_break_holder] --><!-- [et_pb_line_break_holder] --><style><!-- [et_pb_line_break_holder] --> #parlay {border-collapse: collapse;<!-- [et_pb_line_break_holder] --> width: 100%; border: 0px;<!-- [et_pb_line_break_holder] --> font-size: 14px!important;}<!-- [et_pb_line_break_holder] --> #parlay td, #parlay th {<!-- [et_pb_line_break_holder] --> border: 0px;<!-- [et_pb_line_break_holder] --> padding: 8px;<!-- [et_pb_line_break_holder] --> text-align: left;}<!-- [et_pb_line_break_holder] --> #parlay th {<!-- [et_pb_line_break_holder] --> padding-top: 5px;<!-- [et_pb_line_break_holder] --> padding-bottom: 5px;<!-- [et_pb_line_break_holder] --> font-weight: bold;<!-- [et_pb_line_break_holder] --> line-height: 14px;<!-- [et_pb_line_break_holder] --> text-align: center;<!-- [et_pb_line_break_holder] --> color: #000;}<!-- [et_pb_line_break_holder] --> #parlay tr {border-bottom: 1px solid #edeef0;}<!-- [et_pb_line_break_holder] --> .team {font-size: 16px;}<!-- [et_pb_line_break_holder] --></style>
<div style="width:340px; margin: 0 auto;"><!-- [et_pb_line_break_holder] --> <a class="twitter-timeline" data-width="340" data-height="500" data-link-color="#008156" href="https://twitter.com/PredictemPicks?ref_src=twsrc%5Etfw">Tweets by PredictemPicks</a> <script async src="https://platform.twitter.com/widgets.js" charset="utf-8"></script><!-- [et_pb_line_break_holder] --></div>