[et_pb_dcsbcm_divi_breadcrumbs_module hide_homebreadcrumb="off" homebreadcrumbtext="Home" separator="sep-raquo" hide_currentbreadcrumb="off" homebreadcrumborientation="left" _builder_version="3.8″ fontsbreadcrumbs_font="Lato||||||||" fontsbreadcrumbs_text_color="#000000″ fontsbreadcrumbs_font_size="15px" fontsbreadcrumbs_line_height="16px" fontsseperator_font="||||||||" fontsbreadcrumblinks_font="||||||||" fontsbreadcrumblinks_text_color="#2567cf" custom_margin="25px|||" custom_margin_phone="30px|||" custom_margin_last_edited="off|desktop" custom_css_main_element="font-family: Helvetica Regular;" global_module="3641″ saved_tabs="all"][/et_pb_dcsbcm_divi_breadcrumbs_module]
Pick: Los Angeles Dodgers at Philadelphia Phillies 7/24/18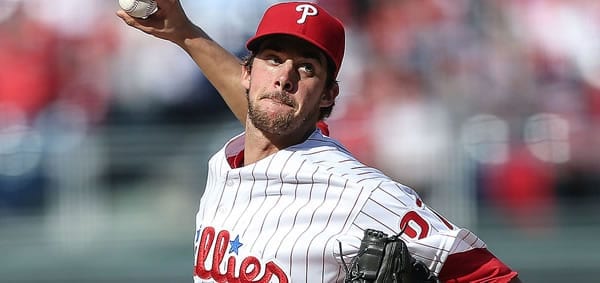 Event: Dodgers vs. Phillies
Date/Time: July 24, 2018 at 7:05 PM EDT
Location: Citizens Bank Park
Money Line: LAD -113 / PHI +103
Total line: 7.5un -110
By Darin Zank
A hot Dodgers outfit that just added a big bat to its lineup continues a three-game series with the Phillies Tuesday night at Citizens Bank Park (7:05 ET). How are we playing this game with our free MLB picks?
The MLB Betting Line
Tuesday's MLB betting odds opened Philly and Aaron Nola at around -125 over LA and Kenta Maeda, with an over/under of 7.5 runs. But early betting action pushed that line down 20 cents, to the -105 range.
The Phillies could also be gotten at upwards of +190 giving the run and a half on the run line.
Tuesday Set-Up
LA grabbed the opener of this series Monday night 7-6, scoring twice in the top of the ninth to break a 5-5 tie, winning as -155 favorites. But they pissed away the cover against the run line when closer Kenley Jansen gave up a solo homer in the bottom of the ninth.
With the win, the Dodgers are 3-1 since the All-Star break and 7-2 over their last nine overall. At 56-44 Los Angeles leads the NL West by a game and a half over Arizona.
Philly, meanwhile, is 2-2 since the break and 6-7 over its last 13. At 55-44 the Phillies are tied with Atlanta for the lead in the NL East.
Los Angeles leads this season series three games to two.
On the personnel front, the Dodgers are playing without both 3B Justin Turner and OF Yasiel Puig, who are doing time on the DL. But actually, they haven't been missed too much so far.
Tuesday's Starting Arms
Nola (12-3, 2.30), by our stringent standards, is a solid 15/20 on quality starts this season, working on a string of five in a row. Ten days ago he held Miami to two runs through six innings, and over his last five starts, he's allowed just six runs and 21 hits, including zero homers, through 33 2/3 innings. On the year Philly is 14-6 with Nola, with the unders going 14-5.
In one start this year and one last year against the Dodgers Nola allowed three runs and seven hits through 14 innings, with 15 strikeouts. The Phillies won both those games.
Maeda (7-5, 3.12) is only 5/16 on quality starts this year, but that's partly due to a short leash. Eight days ago he threw seven pitches in a relief appearance, and over his last five appearances, he's held opponents to four earned runs and 15 hits through 25 1/3 innings, with 37 strikeouts. LA is 8-8 with Maeda this season, with the unders going 12-3.
In three starts over the last season-plus against Philadelphia Maeda allowed six runs and 11 hits through 11 2/3 innings. The Dodgers won two of those three games.
We'll give Nola our baseball handicapping check-mark in this pitching match-up, but not by as much as first glance might suggest.
If you're looking for a new sports betting site to compare odds check out our list of the "Best in the Business".
Tuesday's Batting Splits
Los Angeles, which just added Manny Machado (.316, 24 HR) to its lineup, ranks 11th in the Majors this year against right-handed pitching with a .253 team batting average, 4th with a .332 team OBP and 4th with a .444 team slugging percentage.
Philly ranks 23rd against RHP with a .239 BA, 12th with a .320 OBP and 19th with a .402 slugging percentage.
So the Dodgers get our check-mark with the sticks for Tuesday.
The Bullpens
The LA bullpen ranks 13th in the ML with a 3.79 ERA and 12th with a 1.27 WHIP while going 34/51 on save opportunities. Dodgers relievers have thrown 12 1/3 innings since the All-Star break.
The Phillies pen ranks 17th in ERA at 4.02 and 14th in WHIP at 1.30 while going 29/40 on save conversions. And Philly relievers have thrown 18 innings since the break, including 6 1/3 last night.
We give the check-mark here also to Los Angeles.
Totals Report
The unders are 25-23 in games played at CBP this year, which are averaging 8.7 total runs per.
The overs are 3-1-1 in Dodgers-Phillies games this season.
Free MLB Picks
Nola's been absolutely fabulous this year, but Maeda's been very good as of late. He recently had four starts in a row with precisely nine strikeouts. Also, LA owns the edges with the bats and the bullpens. Also, this Dodgers team looks like it's heating up, playing with some renewed vigor. It's not easy to bet against Nola, but we're taking LA here.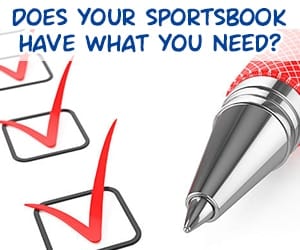 <div class="widget105"><!-- [et_pb_line_break_holder] --><h4 class="parlays">Best Parlays</h4><!-- [et_pb_line_break_holder] --><!-- [et_pb_line_break_holder] --><table id="parlay"><!-- [et_pb_line_break_holder] --> <tr><!-- [et_pb_line_break_holder] --> <th><span class="team"></span></th><!-- [et_pb_line_break_holder] --> <th>2 Team Parlay</th><!-- [et_pb_line_break_holder] --> <th>3 Team Parlay</th><!-- [et_pb_line_break_holder] --> <th>4 Team Parlay</th><!-- [et_pb_line_break_holder] --> </tr><!-- [et_pb_line_break_holder] --> <tr><!-- [et_pb_line_break_holder] --> <td><a href="https://affiliates.sportbet.com/tracking/Affiliate.aspx?idBook=2&mediaTypeID=220&AffUrlID=80&LandingPageID=55"><img src="https://www.predictem.com/wp-content/uploads/2018/06/sportbet-sm.png"></a></td><!-- [et_pb_line_break_holder] --> <td>2.74 to 1</td><!-- [et_pb_line_break_holder] --> <td>6.24 to 1</td><!-- [et_pb_line_break_holder] --> <td>13 to 1</td><!-- [et_pb_line_break_holder] --> </tr><!-- [et_pb_line_break_holder] --> <tr><!-- [et_pb_line_break_holder] --> <td><a href="https://record.bettingpartners.com/_5vfuDOH_H2wWPf2JTsWUjGNd7ZgqdRLk/1/"><img src="https://www.predictem.com/wp-content/uploads/2018/06/bovada_sm.png"></a></td><!-- [et_pb_line_break_holder] --> <td>2.64 to 1</td><!-- [et_pb_line_break_holder] --> <td>6 to 1</td><!-- [et_pb_line_break_holder] --> <td>12.3 to 1</td><!-- [et_pb_line_break_holder] --> </tr><!-- [et_pb_line_break_holder] --> <tr><!-- [et_pb_line_break_holder] --> <td><a href="https://record.webpartners.co/_jGZUKO3JWgwmunhzcKAZ62Nd7ZgqdRLk/1/"><img src="https://www.predictem.com/wp-content/uploads/2018/06/mybookie-sm.png"></a></td><!-- [et_pb_line_break_holder] --> <td>2.64 to 1</td><!-- [et_pb_line_break_holder] --> <td>6 to 1</td><!-- [et_pb_line_break_holder] --> <td>12 to 1</td><!-- [et_pb_line_break_holder] --> </tr><!-- [et_pb_line_break_holder] --></table><!-- [et_pb_line_break_holder] --><div class="widget-footer"><a href="https://www.predictem.com/best-sportsbooks/parlays-odds/">See all Sportsbook Parlays</a></div><!-- [et_pb_line_break_holder] --></div><!-- [et_pb_line_break_holder] --><!-- [et_pb_line_break_holder] --><!-- [et_pb_line_break_holder] --><style><!-- [et_pb_line_break_holder] --> #parlay {border-collapse: collapse;<!-- [et_pb_line_break_holder] --> width: 100%; border: 0px;<!-- [et_pb_line_break_holder] --> font-size: 14px!important;}<!-- [et_pb_line_break_holder] --> #parlay td, #parlay th {<!-- [et_pb_line_break_holder] --> border: 0px;<!-- [et_pb_line_break_holder] --> padding: 8px;<!-- [et_pb_line_break_holder] --> text-align: left;}<!-- [et_pb_line_break_holder] --> #parlay th {<!-- [et_pb_line_break_holder] --> padding-top: 5px;<!-- [et_pb_line_break_holder] --> padding-bottom: 5px;<!-- [et_pb_line_break_holder] --> font-weight: bold;<!-- [et_pb_line_break_holder] --> line-height: 14px;<!-- [et_pb_line_break_holder] --> text-align: center;<!-- [et_pb_line_break_holder] --> color: #000;}<!-- [et_pb_line_break_holder] --> #parlay tr {border-bottom: 1px solid #edeef0;}<!-- [et_pb_line_break_holder] --> .team {font-size: 16px;}<!-- [et_pb_line_break_holder] --></style>
<div style="width:340px; margin: 0 auto;"><!-- [et_pb_line_break_holder] --> <a class="twitter-timeline" data-width="340" data-height="500" data-link-color="#008156" href="https://twitter.com/PredictemPicks?ref_src=twsrc%5Etfw">Tweets by PredictemPicks</a> <script async src="https://platform.twitter.com/widgets.js" charset="utf-8"></script><!-- [et_pb_line_break_holder] --></div>