[et_pb_dcsbcm_divi_breadcrumbs_module hide_homebreadcrumb="off" homebreadcrumbtext="Home" separator="sep-raquo" hide_currentbreadcrumb="off" homebreadcrumborientation="left" _builder_version="3.8″ fontsbreadcrumbs_font="Lato||||||||" fontsbreadcrumbs_text_color="#000000″ fontsbreadcrumbs_font_size="15px" fontsbreadcrumbs_line_height="16px" fontsseperator_font="||||||||" fontsbreadcrumblinks_font="||||||||" fontsbreadcrumblinks_text_color="#2567cf" custom_margin="25px|||" custom_margin_phone="30px|||" custom_margin_last_edited="off|desktop" custom_css_main_element="font-family: Helvetica Regular;" global_module="3641″ saved_tabs="all"][/et_pb_dcsbcm_divi_breadcrumbs_module]
Pick: San Francisco Giants at Oakland Athletics 7/21/18
Event: Giants vs. A's
Date/Time: July 21, 2018 at 9:05 PM EDT
Location: Oakland-Alameda County Coliseum
Money Line: SF +115 / OAK -125
Total line: 8
By Darin Zank
The Giants and A's, both trying to stay alive in their respective playoff races, continue a three-game inter-league series Saturday evening in Oakland (9:05 ET). Which way are we playing this contest with our daily free MLB picks?
The MLB Betting Line
Saturday's MLB betting odds opened Oakland and Trevor Cahill at around -110 over San Francisco and Madison Bumgarner, with an over/under of 8 runs. In early betting that spread got bumped a dime or so, to the -125 range where you can find it at 5Dimes.
The A's could also be found getting upwards of +165 giving the run and a half on the MLB run line.
Saturday Set-Up
San Francisco took the opener of this series Friday night 5-1, winning as +120 underdogs on the MLB betting line.
With Friday's victory, San Francisco is 5-3 over its last eight games. At 51-48 overall the Giants trail the division-leading Dodgers by four games in the NL West, and they're four games back of Milwaukee in the battle for the second National League wild-card spot.
Even with Friday's loss, Oakland is 15-5 over its last 20 games. At 55-43 the A's trail division-leading Houston by nine games in the AL West, but they're only four games back of Seattle in the battle for the second American League wild-card spot.
These teams have split four games so far this season.
Note, San Francisco 1B Brandon Belt (13 HR, 42 RBI) will miss this game while on the paternity list.
Saturday's Starting Arms
Cahill (1-2, 3.10), by our strict standards, is only 4/9 on quality starts this season, and 0 for his last two. Nine days ago, in his in his first start following a one-month stint on the DL, Cahill allowed three runs and three hits and three walks over 3 2/3 innings against Houston, and before that he gave up four runs in 4 2/3 innings against Kansas City. On the season the A's are 4-5 with Cahill, with the overs going 5-3.
In two starts last year as a Padre against the Giants Cahill allowed six ER and 15 hits through 10 1/3 innings. San Diego managed to win both those games, and both games played over the totals.
Lefty Bumgarner (3-2, 2.90) is 5/8 on quality starts, and four for his last five. Eight days ago he held these A's to one run through six innings of a 7-1 San Francisco victory, and over his last five starts he's allowed seven ER through 32 1/3 innings. The Giants are 4-4 with Bumgarner this year, with the unders going 5-2.
In that one start, this year against Oakland Bumgarner allowed only three hits through those six frames, although it did take him 102 pitches to get those 18 outs.
Saturday's Batting Splits
San Francisco ranks 4th in the Majors against right-handed pitching with a .257 team batting average, 11th with a .321 team OBP and 21st with a .400 team slugging percentage.
Oakland ranks 23rd against left-handed pitching with a .233 BA, 26th with a .301 OBP and 17th with a .400 slugging percentage.
We're giving the Giants a short edge in the splits with the sticks for Saturday.
The Bullpens
The San Francisco bullpen ranks 9th in the ML with a 3.62 ERA and 9th with a 1.25 WHIP, while going 22/41 on save opportunities.
The A's pen ranks 8th in ERA at 3.52 and 11th in WHIP at 1.26 while going 29/36 on save conversions.
We'll give Oakland the check-mark in the comparison of the bullpens.
Totals Report
The unders are 25-19 in games played at the Oakland Coliseum this year, which are averaging 7.9 total runs per, sixth-fewest among all ML ballparks.
The unders are 2-1-1 in this season series, as Giants-A's games have averaged just over seven runs per.
The unders are 6-3-1 over San Francisco's last 10 games, mainly because they've been getting some good pitching.
Free MLB Picks
San Francisco is 32-27 against RH starters this season; Oakland is 15-17 against LH starters. But the A's are the hotter team, and Bumgarner is almost always over-priced on the MLB betting odds. It's not easy to bet against Bumsie, but we're betting the A's today.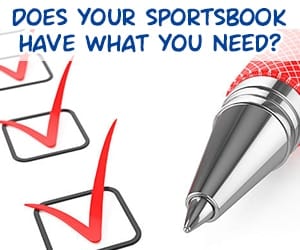 <div class="widget105"><!-- [et_pb_line_break_holder] --><h4 class="parlays">Best Parlays</h4><!-- [et_pb_line_break_holder] --><!-- [et_pb_line_break_holder] --><table id="parlay"><!-- [et_pb_line_break_holder] --> <tr><!-- [et_pb_line_break_holder] --> <th><span class="team"></span></th><!-- [et_pb_line_break_holder] --> <th>2 Team Parlay</th><!-- [et_pb_line_break_holder] --> <th>3 Team Parlay</th><!-- [et_pb_line_break_holder] --> <th>4 Team Parlay</th><!-- [et_pb_line_break_holder] --> </tr><!-- [et_pb_line_break_holder] --> <tr><!-- [et_pb_line_break_holder] --> <td><a href="https://affiliates.sportbet.com/tracking/Affiliate.aspx?idBook=2&mediaTypeID=220&AffUrlID=80&LandingPageID=55"><img src="https://www.predictem.com/wp-content/uploads/2018/06/sportbet-sm.png"></a></td><!-- [et_pb_line_break_holder] --> <td>2.74 to 1</td><!-- [et_pb_line_break_holder] --> <td>6.24 to 1</td><!-- [et_pb_line_break_holder] --> <td>13 to 1</td><!-- [et_pb_line_break_holder] --> </tr><!-- [et_pb_line_break_holder] --> <tr><!-- [et_pb_line_break_holder] --> <td><a href="https://record.bettingpartners.com/_5vfuDOH_H2wWPf2JTsWUjGNd7ZgqdRLk/1/"><img src="https://www.predictem.com/wp-content/uploads/2018/06/bovada_sm.png"></a></td><!-- [et_pb_line_break_holder] --> <td>2.64 to 1</td><!-- [et_pb_line_break_holder] --> <td>6 to 1</td><!-- [et_pb_line_break_holder] --> <td>12.3 to 1</td><!-- [et_pb_line_break_holder] --> </tr><!-- [et_pb_line_break_holder] --> <tr><!-- [et_pb_line_break_holder] --> <td><a href="https://record.webpartners.co/_jGZUKO3JWgwmunhzcKAZ62Nd7ZgqdRLk/1/"><img src="https://www.predictem.com/wp-content/uploads/2018/06/mybookie-sm.png"></a></td><!-- [et_pb_line_break_holder] --> <td>2.64 to 1</td><!-- [et_pb_line_break_holder] --> <td>6 to 1</td><!-- [et_pb_line_break_holder] --> <td>12 to 1</td><!-- [et_pb_line_break_holder] --> </tr><!-- [et_pb_line_break_holder] --></table><!-- [et_pb_line_break_holder] --><div class="widget-footer"><a href="https://www.predictem.com/best-sportsbooks/parlays-odds/">See all Sportsbook Parlays</a></div><!-- [et_pb_line_break_holder] --></div><!-- [et_pb_line_break_holder] --><!-- [et_pb_line_break_holder] --><!-- [et_pb_line_break_holder] --><style><!-- [et_pb_line_break_holder] --> #parlay {border-collapse: collapse;<!-- [et_pb_line_break_holder] --> width: 100%; border: 0px;<!-- [et_pb_line_break_holder] --> font-size: 14px!important;}<!-- [et_pb_line_break_holder] --> #parlay td, #parlay th {<!-- [et_pb_line_break_holder] --> border: 0px;<!-- [et_pb_line_break_holder] --> padding: 8px;<!-- [et_pb_line_break_holder] --> text-align: left;}<!-- [et_pb_line_break_holder] --> #parlay th {<!-- [et_pb_line_break_holder] --> padding-top: 5px;<!-- [et_pb_line_break_holder] --> padding-bottom: 5px;<!-- [et_pb_line_break_holder] --> font-weight: bold;<!-- [et_pb_line_break_holder] --> line-height: 14px;<!-- [et_pb_line_break_holder] --> text-align: center;<!-- [et_pb_line_break_holder] --> color: #000;}<!-- [et_pb_line_break_holder] --> #parlay tr {border-bottom: 1px solid #edeef0;}<!-- [et_pb_line_break_holder] --> .team {font-size: 16px;}<!-- [et_pb_line_break_holder] --></style>
<div style="width:340px; margin: 0 auto;"><!-- [et_pb_line_break_holder] --> <a class="twitter-timeline" data-width="340" data-height="500" data-link-color="#008156" href="https://twitter.com/PredictemPicks?ref_src=twsrc%5Etfw">Tweets by PredictemPicks</a> <script async src="https://platform.twitter.com/widgets.js" charset="utf-8"></script><!-- [et_pb_line_break_holder] --></div>