[et_pb_dcsbcm_divi_breadcrumbs_module hide_homebreadcrumb="off" homebreadcrumbtext="Home" separator="sep-raquo" hide_currentbreadcrumb="off" homebreadcrumborientation="left" _builder_version="3.8″ fontsbreadcrumbs_font="Lato||||||||" fontsbreadcrumbs_text_color="#000000″ fontsbreadcrumbs_font_size="15px" fontsbreadcrumbs_line_height="16px" fontsseperator_font="||||||||" fontsbreadcrumblinks_font="||||||||" fontsbreadcrumblinks_text_color="#2567cf" custom_margin="25px|||" custom_margin_phone="30px|||" custom_margin_last_edited="off|desktop" custom_css_main_element="font-family: Helvetica Regular;" global_module="3641″ saved_tabs="all"][/et_pb_dcsbcm_divi_breadcrumbs_module]
Free MLB Pick: Seattle Mariners vs Oakland As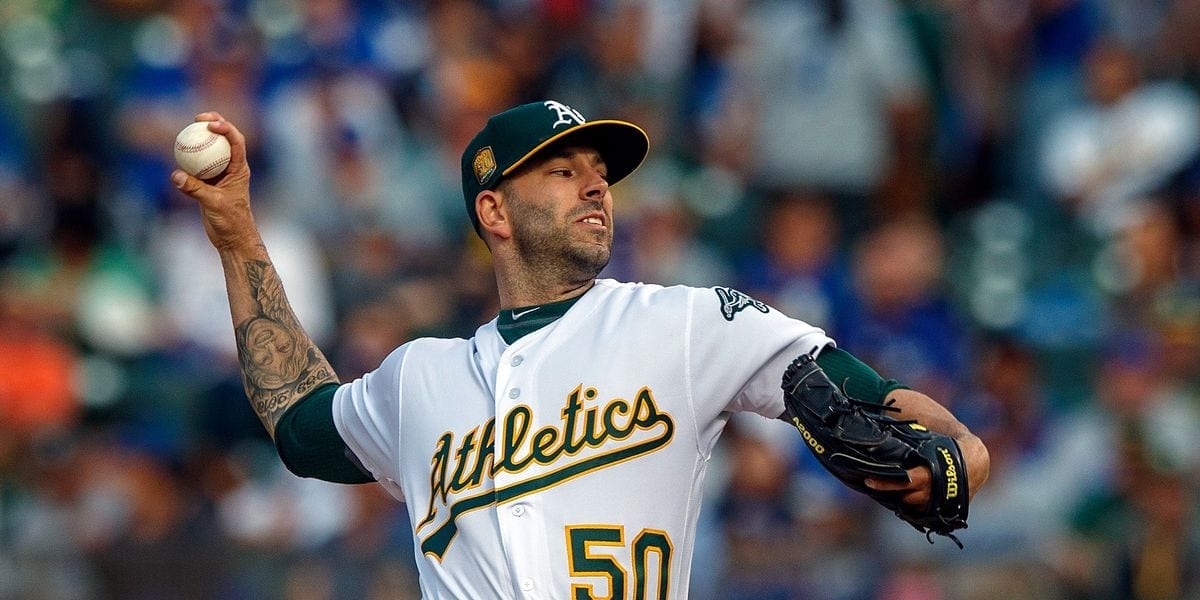 The streaking A's held on for a series-opening victory over the Mariners Monday night, and shoot for the series victory Tuesday night (10:05 ET). Which way are we going with our daily free MLB picks on this contest?
MLB Betting Line
Sportsbooks opened Seattle and James Paxton at around -110 over Oakland and Mike Fiers, with an over/under of 7.5 runs on Tuesday morning. Early betting action then steamed that line as much as 20 cents, to the -130 range.
The Mariners could also be found getting around +130 giving the run and a half on the MLB run line.
Tuesday Set-Up
The A's grabbed game 1 of this series Monday 7-6. Oakland led 7-1 through seven innings, then allowed Seattle to score five runs in the eighth and ninth, as closer Jeurys Familia faltered. But eventually they managed to hang on.
With the win the A's are 10-2 over their last 12 games, while the loss snapped a four-game winning streak for the Mariners.
Big-picture, at 71-48 Oakland now trails division-leading Houston by just two games in the AL West, and now owns the second American League wild-card spot. Meanwhile, at 69-51 Seattle sits 4.5 games back in the AL West race and 2.5 games behind the A's in the battle for that second wild-card slot.
The Mariners lead this season series six games to four.
On the personnel front Seattle IF Dee Gordon has missed recent action with injury and is iffy for this game. But he's been kind of terrible as of late anyway, possibly playing hurt. And the M's could get back lefty stick Robinson Cano Tuesday, following his 80-game suspension.
Pick: LA Angels vs San Diego Padres
Tuesday's Starting Arms
Fiers (7-6, 3.40), by our strict standards, is only 7/22 on quality starts this season, and technically 0 for one for his new team. But he did a good job for Oakland last Wednesday against the Dodgers, allowing just one run and four hits through 5 1/3 innings, with eight strikeouts, in a game the A's eventually won 3-2. And over his last four outings, the first three with Detroit, Fiers allowed just four earned runs through 19 2/3 innings. On the season the Tigers, a team that's 19 games under .500 at the moment, went 13-8 with Fiers, with the totals splitting 9-9.
However, in his one previous start this year against Seattle Fiers gave up four runs and six hits, including a couple of homers, through five innings of a 7-2 Tigers loss.
Lefty Paxton (10-5, 3.63) is 13/23 on quality starts this year, and two for his last three. Last Thursday he gave up four runs on seven hits through 5 2/3 innings against Houston, but in his two starts previous to that he allowed three runs through 14 innings, with 15 strikeouts. On the MLB season the Mariners are 14-9 with Paxton, with unders going 12-11.
In his one previous start this year against Oakland Paxton threw seven innings of five-hit, shutout ball, with 16 strikeouts, although Seattle lost that game 3-2.
We're giving Paxton and the Mariners the edge in this pitching match-up, but it's close.
Tuesday's Batting Splits
Seattle ranks seventh in the Majors against right-handed pitching with a .255 team batting average, 22nd with a .313 team OBP and ninth with a .417 team slugging percentage.
Oakland ranks 19th against left-handed pitching with a .247 BA, 15th with a .321 OBP and seventh with a .423 slugging percentage.
We'll give Oakland a short edge with the sticks in this spot.
The Bullpens
The Mariners bullpen ranks 15th in the ML with a 3.98 ERA and seventh with a 1.24 WHIP.
The A's pen ranks sixth in ERA at 3.39 and eighth in WHIP at 1.25.
However, while all those numbers are decent, Seattle and Oakland also rank 27th and 28th, respectively, in allowing inherited runners to score.
Totals Report
Unders are 32-23 in games played at the Oakland Coliseum this year, which are averaging 7.8 total runs per.
Unders are also 6-4 in M's-A's games this year, which are averaging 7.7 runs.
Free MLB Picks
Oakland continues to be a hot outfit, and it's getting a home underdog price, probably because Paxton is slightly over-rated by oddsmakers and bettors alike. We're betting the A's Tuesday night.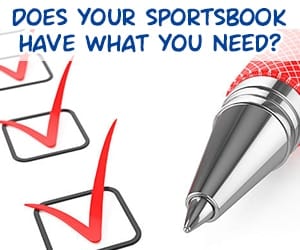 <div class="widget105"><!-- [et_pb_line_break_holder] --><h4 class="parlays">Best Parlays</h4><!-- [et_pb_line_break_holder] --><!-- [et_pb_line_break_holder] --><table id="parlay"><!-- [et_pb_line_break_holder] --> <tr><!-- [et_pb_line_break_holder] --> <th><span class="team"></span></th><!-- [et_pb_line_break_holder] --> <th>2 Team Parlay</th><!-- [et_pb_line_break_holder] --> <th>3 Team Parlay</th><!-- [et_pb_line_break_holder] --> <th>4 Team Parlay</th><!-- [et_pb_line_break_holder] --> </tr><!-- [et_pb_line_break_holder] --> <tr><!-- [et_pb_line_break_holder] --> <td><a href="https://affiliates.sportbet.com/tracking/Affiliate.aspx?idBook=2&mediaTypeID=220&AffUrlID=80&LandingPageID=55"><img src="https://www.predictem.com/wp-content/uploads/2018/06/sportbet-sm.png"></a></td><!-- [et_pb_line_break_holder] --> <td>2.74 to 1</td><!-- [et_pb_line_break_holder] --> <td>6.24 to 1</td><!-- [et_pb_line_break_holder] --> <td>13 to 1</td><!-- [et_pb_line_break_holder] --> </tr><!-- [et_pb_line_break_holder] --> <tr><!-- [et_pb_line_break_holder] --> <td><a href="https://record.bettingpartners.com/_5vfuDOH_H2wWPf2JTsWUjGNd7ZgqdRLk/1/"><img src="https://www.predictem.com/wp-content/uploads/2018/06/bovada_sm.png"></a></td><!-- [et_pb_line_break_holder] --> <td>2.64 to 1</td><!-- [et_pb_line_break_holder] --> <td>6 to 1</td><!-- [et_pb_line_break_holder] --> <td>12.3 to 1</td><!-- [et_pb_line_break_holder] --> </tr><!-- [et_pb_line_break_holder] --> <tr><!-- [et_pb_line_break_holder] --> <td><a href="https://record.webpartners.co/_jGZUKO3JWgwmunhzcKAZ62Nd7ZgqdRLk/1/"><img src="https://www.predictem.com/wp-content/uploads/2018/06/mybookie-sm.png"></a></td><!-- [et_pb_line_break_holder] --> <td>2.64 to 1</td><!-- [et_pb_line_break_holder] --> <td>6 to 1</td><!-- [et_pb_line_break_holder] --> <td>12 to 1</td><!-- [et_pb_line_break_holder] --> </tr><!-- [et_pb_line_break_holder] --></table><!-- [et_pb_line_break_holder] --><div class="widget-footer"><a href="https://www.predictem.com/best-sportsbooks/parlays-odds/">See all Sportsbook Parlays</a></div><!-- [et_pb_line_break_holder] --></div><!-- [et_pb_line_break_holder] --><!-- [et_pb_line_break_holder] --><!-- [et_pb_line_break_holder] --><style><!-- [et_pb_line_break_holder] --> #parlay {border-collapse: collapse;<!-- [et_pb_line_break_holder] --> width: 100%; border: 0px;<!-- [et_pb_line_break_holder] --> font-size: 14px!important;}<!-- [et_pb_line_break_holder] --> #parlay td, #parlay th {<!-- [et_pb_line_break_holder] --> border: 0px;<!-- [et_pb_line_break_holder] --> padding: 8px;<!-- [et_pb_line_break_holder] --> text-align: left;}<!-- [et_pb_line_break_holder] --> #parlay th {<!-- [et_pb_line_break_holder] --> padding-top: 5px;<!-- [et_pb_line_break_holder] --> padding-bottom: 5px;<!-- [et_pb_line_break_holder] --> font-weight: bold;<!-- [et_pb_line_break_holder] --> line-height: 14px;<!-- [et_pb_line_break_holder] --> text-align: center;<!-- [et_pb_line_break_holder] --> color: #000;}<!-- [et_pb_line_break_holder] --> #parlay tr {border-bottom: 1px solid #edeef0;}<!-- [et_pb_line_break_holder] --> .team {font-size: 16px;}<!-- [et_pb_line_break_holder] --></style>
<div style="width:340px; margin: 0 auto;"><!-- [et_pb_line_break_holder] --> <a class="twitter-timeline" data-width="340" data-height="500" data-link-color="#008156" href="https://twitter.com/PredictemPicks?ref_src=twsrc%5Etfw">Tweets by PredictemPicks</a> <script async src="https://platform.twitter.com/widgets.js" charset="utf-8"></script><!-- [et_pb_line_break_holder] --></div>