[et_pb_dcsbcm_divi_breadcrumbs_module hide_homebreadcrumb="off" homebreadcrumbtext="Home" separator="sep-raquo" hide_currentbreadcrumb="off" homebreadcrumborientation="left" _builder_version="3.8″ fontsbreadcrumbs_font="Lato||||||||" fontsbreadcrumbs_text_color="#000000″ fontsbreadcrumbs_font_size="15px" fontsbreadcrumbs_line_height="16px" fontsseperator_font="||||||||" fontsbreadcrumblinks_font="||||||||" fontsbreadcrumblinks_text_color="#2567cf" custom_margin="25px|||" custom_margin_phone="30px|||" custom_margin_last_edited="off|desktop" custom_css_main_element="font-family: Helvetica Regular;" global_module="3641″ saved_tabs="all"][/et_pb_dcsbcm_divi_breadcrumbs_module]
Pick: LA Angels vs. San Diego Padres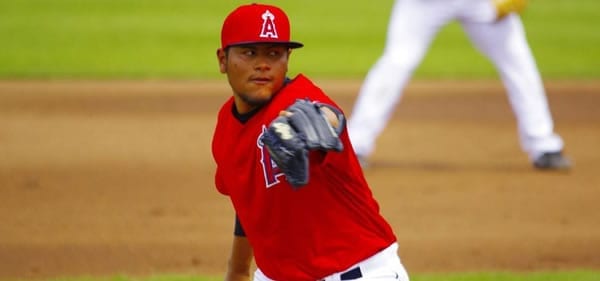 Los Angeles Angels @ San Diego Padres (8/14/18)
Time:
10:10 PM ET
Where:
Petco Park. San Diego, California.
Listed Pitchers:
Jaime Barria (LAA) & Brett Kennedy (SD)
TV:
FS – San Diego
Moneyline:
LAA (-120) / SD (+110)
Over/Under:
8.5
By Bryan Bash Predictem Handicapper
Petco Park looks like the perfect venue for a ballgame Tuesday night in sunny San Diego, California. The forecast is for clear skies and temperatures hovering around the 80-degree mark. San Diego hosts the LA Angels for the second and final game of a two-game interleague set. Last night and tonight account for the only two meetings between these two clubs this season. If you stayed up a little later, last night's game didn't disappoint. While we can only hope for as entertaining of a game as game one, we don't believe this one will need extra time to crown a winner.
An Angel in the outfield?
Monday night's game turned out to be a tight pitching duel between Andrew Heaney (7-7, 3.88 ERA & 1.14 WHIP) and Clayton Richard (7-10, 4.98 ERA & 1.33 WHIP). Heaney allowed two earned runs on four hits over 7 1/3 innings, while striking out six. San Diego's Richard had one of his best performances of the year, allowing just two earned runs on four hits over eight strong innings. However, both of their fantastic efforts resulted in no-decisions.
Down 2-1 in the bottom of the eighth with runners on first and third, San Diego's Eric Hosmer (.255 AVG, 11 HR, 49 RBI & .321 OBP) belted one to left field, but Justin Upton leaped above the wall and robbed the pinch-hitter (and an interfering fan) of a three-run dinger. It resulted in a game-tying sacrifice fly for Hosmer, and the game ultimately went into extra innings.
In the top of the 10th, the Angels opened the floodgates starting with Kole Calhoun's (.219 AVG, 16 HR, 48 RBI & .283 OBP) RBI ground-rule double to break the tie. David Fletcher (.250 AVG, 1 HR, 15 RBI & .302 OBP) tacked on a perfectly executed sacrifice suicide-squeeze RBI to make it a 4-2 advantage for the Halos. Then, game-saving hero Justin Upton (.263 AVG, 25 HR, 70 RBI & .350 OBP) tattooed a two-run dinger off Craig Stammen (2.90 ERA & 1.10 WHIP) to extend the lead to four.
Eric Hosmer homered off Blake Parker (3.33 ERA & 1.17 WHIP) in the bottom of the 10th, but the solo-shot was the only run the Padres could muster up making it a 6-3 loss. Cam Bedrosian (3.27 ERA & 1.41 WHIP) was credited with the win for Los Angeles, while Stammen suffered the loss for San Diego. It was Stammen's worst stint of the season, in which he allowed four earned runs on three hits in an inning of work.
Los Angeles Angels
It's been a disappointing year thus far for the Angels, who have accrued a 60-60 (.500) record. On the road, LA's 27-30 (.474). They're in fourth place in the American League West Standings, 13.5 games behind division-leading Houston. The Halos are 11.5 games behind Oakland for the second and final AL Wild Card Spot. So, you're telling me there's a chance? Indeed, it's mathematically possible for the Halos to finish strong and earn a miraculous playoff berth. It's also possible I'll hit the lottery and toodle on to paradise, but not probable. Unfortunately, the Halos suffer from a lack of starting pitching. Their lineup is stout, but they'd be a hell of a lot better with some quality arms in the rotation. Despite lackluster pitching, Los Angeles still boasts a +36 run differential which is ranked sixth in the American League. Injuries haven't helped the cause either for the Angels.
Two-time MLB MVP Mike Trout's been on the DL since August 2nd with a wrist injury, and his timetable to return is uncertain. However, LA's managed without him posting a 6-5 record thus far. Trout's the best player in MLB and is unequivocally irreplaceable. He leads the AL in walks with 99 and is second-best in OPS (1.083). Trout's 30 homers in fifth-most in the AL and his .309 batting average is sixth-best. Angels Manager Mike Scioscia can't get his star player back soon enough to make a final push for the playoffs.
Scioscia's MLB's longest-tenured manager. He's been with the Angels since 2000 and his 10-year $50 million contract expires at the end of this season. Rumors have swirled that Scioscia's going to step down at the end of the year, but he's rejected those sentiments as tabloid fodder. Who can blame him? Would you step away from a job paying you $5 million per year? Exactly. Not to mention, Scioscia's success at the helm is vastly underrated. Under Scioscia, LA's won six AL West Titles and was the 2002 World Series Champions. His accomplishments are oft overshadowed by the "what have you done for me lately crowd." The Angels last Division crown was earned in 2014.
Padres aren't good… they stink
With the loss last night, San Diego fell to 48-73 (.397) overall on the year. That's good for last place in the NL West and tied for the worst record in the National League with the Miami Marlins. San Diego's lost two of their last three, and they're 2-8 in their last ten games at Petco Park. The Padres 22-38 (.367) home record is the worst in the NL. Having allowed 573 runs thus far, San Diego has the third-worst pitching staff in the NL. Their -106 run differential is second-worst in the NL. The list of negatives is monumental for the lowly Padres. However, for the sake of brevity and disdain for negativity, we'll leave it at that for you.
Battle of the Rookies
Panamanian Rookie right-hander Jaime Barria (7-7, 3.59 ERA & 1.21 WHIP) gets the start for LA. The 22-year-old has impressed in his inaugural MLB season and is heating up coming down the home stretch of the year. In his last three starts, Barria's 2-0 with a 2.78 ERA and 1.17 WHIP. Seven road starts have resulted in a 3-3 record while posting a 3.50 ERA and 1.31 WHIP. In his lone interleague road start earlier in the season, Barria threw 5 1/3 scoreless innings in an 8-0 victory over the Rockies at Coors Field.
Brett Kennedy is set to toe the rubber for the hometown Padres Tuesday night. He made his MLB debut at Miller Park on August 8th, and to say it didn't go too well would be an understatement. It was a rude welcoming to the Big Show in which Kennedy was tagged for six earned runs on 11 hits over just four frames. The young righty gave up three homers in four frames and was responsible for the loss in an 8-4 defeat by the hands of the Brewers. Despite getting shellacked in his MLB debut, Kennedy's posted encouraging numbers across the board throughout his minor league career. In 79 starts, Kennedy's 31-20 with a 3.36 ERA and 1.23 WHIP.
Value bet
Los Angeles is pegged as a slight favorite on the road in this one with the -120 line. This means they'd need to win 54.5% of the time to make betting on them profitable. According to my calculations, the Halos take this game two-thirds of the time. Consequently, we have a 12.2% edge on the money line with the Angels. It's surprising that the initial price for the Halos is so low and it will probably continue to rise as the sharps make their bets early and hike up the line. Let's not hesitate to take advantage of this mismatch at a bargain price. LA on the money line is the play. Get this game at a sweet -105 at BetOnilne.
<div class="widget105"><!-- [et_pb_line_break_holder] --><h4 class="baseball">Baseball Sportsbooks</h4><!-- [et_pb_line_break_holder] --><table id="dimeline"><!-- [et_pb_line_break_holder] --> <tr><!-- [et_pb_line_break_holder] --> <th></th><!-- [et_pb_line_break_holder] --> <th width="110px">10¢ to:</th><!-- [et_pb_line_break_holder] --> <th width="110px">20¢ to:</th><!-- [et_pb_line_break_holder] --> </tr><!-- [et_pb_line_break_holder] --> <tr><!-- [et_pb_line_break_holder] --> <td><div class="col1"><a href="https://record.commission.bz/_BhTQDVOVie23_O3IiMN7EWNd7ZgqdRLk/1/"><!-- [et_pb_line_break_holder] --> <img src="https://www.predictem.com/wp-content/uploads/2018/06/SportsBettingDark.png" width="150" alt="SportsBetting" /></a><!-- [et_pb_line_break_holder] --> </div></td><!-- [et_pb_line_break_holder] --> <td>-200</td><!-- [et_pb_line_break_holder] --> <td>-279</td><!-- [et_pb_line_break_holder] --> </tr><!-- [et_pb_line_break_holder] --> <tr><!-- [et_pb_line_break_holder] --> <td><div class="col1"><a href="https://www.predictem.com/betting-sites/heritage-sportsbook/"><img src="https://www.predictem.com/wp-content/uploads/2018/06/heritage-xs.png" width="150" alt="Heritage" /></a></div></td><!-- [et_pb_line_break_holder] --> <td>-200</td><!-- [et_pb_line_break_holder] --> <td>-240</td><!-- [et_pb_line_break_holder] --> </tr><!-- [et_pb_line_break_holder] --> <tr><!-- [et_pb_line_break_holder] --> <td><div class="col1"><a href="https://affiliates.5dimes.eu/tracking/Affiliate.aspx?idBook=1&mediaTypeID=220&AffUrlID=80&LandingPageID=2"><img src="https://www.predictem.com/wp-content/uploads/2018/06/5Dimes_sm.png" width="150" alt="5Dimes" /></a></div></td><!-- [et_pb_line_break_holder] --> <td>-195</td><!-- [et_pb_line_break_holder] --> <td>-266</td><!-- [et_pb_line_break_holder] --> </tr><!-- [et_pb_line_break_holder] --></table> <!-- [et_pb_line_break_holder] --><div class="widget-footer"><a href="https://www.predictem.com/best-sportsbooks/mlb-dimeline/">See all Dimeline Sportsbooks</a></div><!-- [et_pb_line_break_holder] --></div><!-- [et_pb_line_break_holder] --><!-- [et_pb_line_break_holder] --><style><!-- [et_pb_line_break_holder] --> #dimeline {border: 0px;}<!-- [et_pb_line_break_holder] --> #dimeline th{color:#000;}<!-- [et_pb_line_break_holder] --> #dimeline td{padding: 2px; text-align: center;}<!-- [et_pb_line_break_holder] --> #dimeline td, #dimeline th{padding: 8px 2px; text-align: center;border-bottom: 1px solid #bbb;}<!-- [et_pb_line_break_holder] --> .img-hover {border: 1px solid #fff; padding:5px}<!-- [et_pb_line_break_holder] --> .img-hover:hover {background: #edeef0; border: 1px solid #008156; margin-top:1px; padding:5px}<!-- [et_pb_line_break_holder] --></style>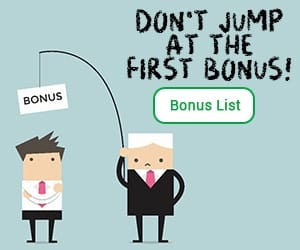 <div style="width:340px; margin: 0 auto;"><!-- [et_pb_line_break_holder] --> <a class="twitter-timeline" data-width="340" data-height="500" data-link-color="#008156" href="https://twitter.com/PredictemPicks?ref_src=twsrc%5Etfw">Tweets by PredictemPicks</a> <script async src="https://platform.twitter.com/widgets.js" charset="utf-8"></script><!-- [et_pb_line_break_holder] --></div>