[et_pb_dcsbcm_divi_breadcrumbs_module hide_homebreadcrumb="off" homebreadcrumbtext="Home" separator="sep-raquo" hide_currentbreadcrumb="off" homebreadcrumborientation="left" _builder_version="3.8″ fontsbreadcrumbs_font="Lato||||||||" fontsbreadcrumbs_text_color="#000000″ fontsbreadcrumbs_font_size="15px" fontsbreadcrumbs_line_height="16px" fontsseperator_font="||||||||" fontsbreadcrumblinks_font="||||||||" fontsbreadcrumblinks_text_color="#2567cf" custom_margin="25px|||" custom_margin_phone="30px|||" custom_margin_last_edited="off|desktop" custom_css_main_element="font-family: Helvetica Regular;" global_module="3641″ saved_tabs="all"][/et_pb_dcsbcm_divi_breadcrumbs_module]
Pick: Pittsburgh Pirates at Milwaukee Brewers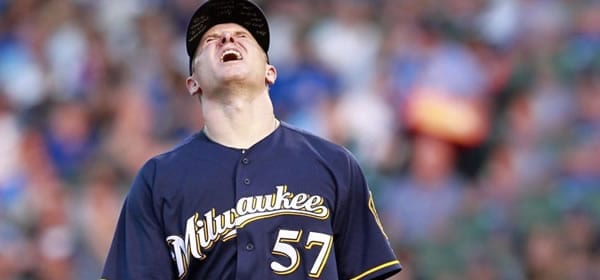 Pittsburgh Pirates at Milwaukee Brewers 8/26/18
Time: 2:10 PM ET
Where: Miller Park, Milwaukee, Wis.
Listed Pitchers: Chris Archer (Pitt) & Chase Anderson (Mil)
TV: FS – Wisconsin, SportsNet Pittsburgh
Moneyline: Pirates +125/Brewers -135
Over/Under: 8.5
The Milwaukee Brewers, still trying to chase down what would be their first playoff appearance since 2011, meet up with the Pittsburgh Pirates for a rubber match Sunday in Brew City. How are we playing this game with our daily free MLB picks?
MLB Betting Line
Sunday's MLB betting odds opened Milwaukee at around -140 over Pittsburgh, with an over/under of 8.5 runs. The early betting action then cut that spread down about a nickel, to approximately -135.
The Brewers could also be found getting upwards of +155 giving the run and a half on the MLB run line.
Sunday Set-Up
These teams have split the first two games of this series, Milwaukee winning Friday 7-6 in 15 innings, the Pirates winning Saturday 9-1. The Brewers let a one-run lead slip in the top of the ninth Friday and later trailed 6-4 into the bottom of the 15th inning. But a three-run rally saved the day. Then Saturday's game was tied at 1-1 into the top of the seventh when Pittsburgh scored eight runs over its last three at-bats against the Milwaukee bullpen.
Saturday's victory snapped a four-game losing streak for the Pirates, who are also only 3-9 over their last 12 games.
With Saturday's defeat, the Brewers are 4-2 over their last six contests.
At 72-59 overall Milwaukee now trails the division-leading Cubs by 4.5 games in the NL Central, but also sits in a three-way tie with Arizona and Colorado in the battle for the second National League wild-card slot.
Meanwhile, at 64-66 Pittsburgh lags 7.5 games behind the Brewers, D-Backs, and Rockies in that NL wild-card scrum.
The Pirates leads this season series nine games to three.
Sunday's Starting Arms
Anderson (8-7, 3.92), by our strict standards, is 11/25 on quality starts this season, but only one for his last three. Monday he limited Cincinnati to two runs on two solo homers through six innings of a 5-2 Milwaukee win but in his two starts previous to that against San Diego and Atlanta he allowed eight runs over 8 2/3 innings. And over his last four outings, he's been tagged for seven homers. On the season the Brewers are 13-12 with Anderson, with the totals skewing toward the unders by a 15-8 margin.
In two previous starts, this year against the Pirates Anderson allowed seven runs and 11 hits, including four dingers, through 10 2/3 innings. Milwaukee lost both those games.
Archer (4-6, 4.41) is just 6/21 on quality starts this season and 0 for four since joining Pittsburgh in that trade with Tampa Bay. Monday he held Atlanta to one run through four innings, before leaving the game with a sore leg, but over his last four starts, he's allowed 10 runs and 23 hits through 18 1/3 innings. On the season the Rays went 9-8 with Archer, while Pittsburgh is 2-2. And overs are 13-8 in Archer's starts.
In one start last year with Tampa against the Brewers Archer allowed one run and three hits through six frames of a 2-1 Rays victory.
For our handicapping purposes here we're calling this pitching match-up a push.
Sunday's Batting Splits
Pittsburgh goes .256/.320/.410 in the team batting average/OBP/slugging percentage splits against right-handed pitching this season.
Milwaukee goes .251/.318/.415 against RH pitching.
We'll call the splits with the sticks here a push, too.
The Bullpens
The Pirates bullpen owns a 4.05 ERA and a 1.41 WHIP.
The Brewers pen owns a 3.82 ERA and a 1.32 WHIP. But this unit has faltered since the All-Star break, and those figures are higher right now than they've been all season.
We're calling the bullpen comparison a push, also.
Totals Report
Unders are 32-31 in games played at Miller Park this year, which are averaging 8.8 total runs per.
Overs are 6-5-1 in Pirates-Brewers games this season.
Free MLB Picks
Milwaukee is 15 games above .500, 57-42, against right-handed starters this season, Pittsburgh 48-43. But sometimes – often, actually – baseball betting should come down to value. And the value here, with our main handicapping factors calling this game basically a push, resides with the underdog Pirates. We're betting Pittsburgh here, and hoping the Brewers bullpen gets involved.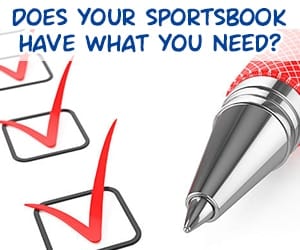 <aside><div class="widget105"><!-- [et_pb_line_break_holder] --><h4 class="baseball">Baseball Sportsbooks</h4><!-- [et_pb_line_break_holder] --><table id="dimeline"><!-- [et_pb_line_break_holder] --> <tr><!-- [et_pb_line_break_holder] --> <th></th><!-- [et_pb_line_break_holder] --> <th width="110px">10¢ to:</th><!-- [et_pb_line_break_holder] --> <th width="110px">20¢ to:</th><!-- [et_pb_line_break_holder] --> </tr><!-- [et_pb_line_break_holder] --> <tr><!-- [et_pb_line_break_holder] --> <td><div class="col1"><a href="https://www.predictem.com/out/Sportsbetting"><!-- [et_pb_line_break_holder] --> <img src="https://www.predictem.com/wp-content/uploads/2018/06/SportsBettingDark.png" width="150" alt="SportsBetting" /></a><!-- [et_pb_line_break_holder] --> </div></td><!-- [et_pb_line_break_holder] --> <td>-200</td><!-- [et_pb_line_break_holder] --> <td>-279</td><!-- [et_pb_line_break_holder] --> </tr><!-- [et_pb_line_break_holder] --> <tr><!-- [et_pb_line_break_holder] --> <td><div class="col1"><a href="https://www.predictem.com/out/Betonline"><img src="https://www.predictem.com/wp-content/uploads/2018/06/betonline-xs.png" width="150" alt="BetOnline" /></a></div></td><!-- [et_pb_line_break_holder] --> <td>-200</td><!-- [et_pb_line_break_holder] --> <td>-270</td><!-- [et_pb_line_break_holder] --> </tr><!-- [et_pb_line_break_holder] --> <tr><!-- [et_pb_line_break_holder] --> <td><div class="col1"><a href="https://www.predictem.com/out/%Dimes"><img src="https://www.predictem.com/wp-content/uploads/2018/06/5Dimes_sm.png" width="150" alt="5Dimes" /></a></div></td><!-- [et_pb_line_break_holder] --> <td>-195</td><!-- [et_pb_line_break_holder] --> <td>-266</td><!-- [et_pb_line_break_holder] --> </tr><!-- [et_pb_line_break_holder] --></table> <!-- [et_pb_line_break_holder] --><div class="widget-footer"><a href="https://www.predictem.com/best-sportsbooks/mlb-dimeline/">See all Dimeline Sportsbooks</a></div><!-- [et_pb_line_break_holder] --> </div></aside><!-- [et_pb_line_break_holder] --><!-- [et_pb_line_break_holder] --><style><!-- [et_pb_line_break_holder] --> #dimeline {border: 0px;}<!-- [et_pb_line_break_holder] --> #dimeline th{color:#000;}<!-- [et_pb_line_break_holder] --> #dimeline td{padding: 2px; text-align: center;}<!-- [et_pb_line_break_holder] --> #dimeline td, #dimeline th{padding: 8px 2px; text-align: center;border-bottom: 1px solid #bbb;}<!-- [et_pb_line_break_holder] --> .img-hover {border: 1px solid #fff; padding:5px}<!-- [et_pb_line_break_holder] --> .img-hover:hover {background: #edeef0; border: 1px solid #008156; margin-top:1px; padding:5px}<!-- [et_pb_line_break_holder] --></style>