[et_pb_dcsbcm_divi_breadcrumbs_module hide_homebreadcrumb="off" homebreadcrumbtext="Home" separator="sep-raquo" hide_currentbreadcrumb="off" homebreadcrumborientation="left" _builder_version="3.8″ fontsbreadcrumbs_font="Lato||||||||" fontsbreadcrumbs_text_color="#000000″ fontsbreadcrumbs_font_size="15px" fontsbreadcrumbs_line_height="16px" fontsseperator_font="||||||||" fontsbreadcrumblinks_font="||||||||" fontsbreadcrumblinks_text_color="#2567cf" custom_margin="25px|||" custom_margin_phone="30px|||" custom_margin_last_edited="off|desktop" custom_css_main_element="font-family: Helvetica Regular;" global_module="3641″ saved_tabs="all"][/et_pb_dcsbcm_divi_breadcrumbs_module]
St. Louis Cardinals at Detroit Tigers Prediction (9/8/18)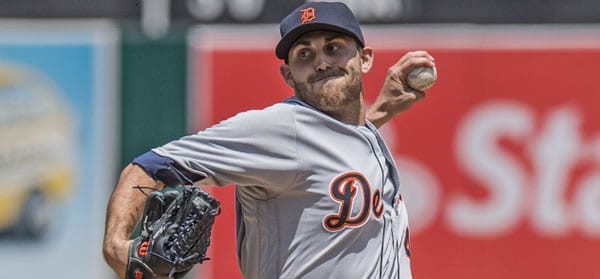 St. Louis Cardinals at Detroit Tigers (9/8/18)
Time: 6:10 PM ET
Where: Comerica Park. Detroit, Michigan.
Listed Pitchers: Flaherty (STL) & Boyd (DET)
TV: FSMW & FSDT
Moneyline: STL (-166) / DET (+143)
Over/Under: 8.5
Game two of a three-game interleague series between St. Louis and Detroit takes place at Comerica Park in Detroit, Michigan Saturday night. The Tigers took game one in style with a walk-off homer in the bottom of the ninth. The Cardinals who're in the thick of a tight playoff race in the National League need to exact revenge against an opponent they should outclass on a regular basis. It's crunch time with 21 games left in the MLB Regular Season, and as Darwin once said: "It's survival of the fittest."
Game No.1
St. Louis led 3-1 thru the first half of the contest Friday night at Comerica Park, powered by two solo-shots from Marcell Ozuna (.279 AVG., 20 HR, 73 RBI & .322 OBP). Unfortunately, that's all the Redbirds got, and Detroit tied it at three apiece in the bottom of the fifth inning. There was no more scoring until the bottom of the ninth when Jeimer Candelario (.229 AVG., 18 HR, 50 RBI & .315 OBP) launched a walk-off two-run homer off Jordan Hicks (3-4, 3.21 ERA & 1.29 WHIP).
St. Louis eyes playoffs
At 78-63 (.553) overall this season, St. Louis is in third place in the ultra-competitive National League Central Division Standings. The Cardinals are 5.5 games behind the NL-leading Chicago Cubs, but they're one game ahead of the Los Angeles Dodgers for the second and final NL Wild Card Spot. St. Louis ranks in the top six in the NL in runs scored (652 – 6th), runs allowed (578 – 5th) and run-differential (+74 – 5th). On the road, the Cards have accrued a 41-32 (.562) mark this year.
Detroit: better luck next year
It's been a year to forget for the Tigers, which isn't really a shocker. With the departures of staples Justin Verlander and J.D. Martinez at the deadline last season, everyone anticipated a rebuilding year for Detroit. And that it has been, indeed. Detroit's a forgettable 58-83 (.411) thus far, which is good for third in the very weak American League Central Division Standings. The Tigers are 22 games back of runaway division-leading Cleveland. This club ranks toward the bottom of the League in: runs scored (555 – 25th), runs allowed (669 – 22nd) and run-differential (-114 – 25th). Surprisingly, the Tigers have managed a winning record at Comerica Park. They've compiled 35 wins and 34 losses (.507) at home thus far.
Flaherty vs. Boyd
Young right-hander Jack Flaherty (8-6, 2.83 ERA & 1.04 WHIP) is the scheduled starter for the Redbirds in this one. The 22-year-old's been arguably the best arm in the St. Louis rotation the past few months. In his last six starts, Flaherty's posted a 4-0 record with a 1.22 ERA and 0.84 WHIP. Over 13 road starts this season, Flaherty's gone 4-3 with a 2.79 ERA and 1.06 WHIP.
Matt Boyd (9-12, 4.24 ERA & 1.13 WHIP) is slated to take the hill for the hometown Tigers Saturday night. He's traded wins and losses in his last six starts, winning his previous outing at Yankee Stadium. Does this mean Boyd's due for a loss? We'll see if the pattern continues, but as the old adage goes: "the trend is your friend." In his last six outings, Boyd's 3-3 with a 4.35 ERA and 1.05 WHIP. The young left-hander has started 12 games at Comerica Park this season, going 6-3 with a 2.56 ERA and 0.97 WHIP. Juxtaposed with his home success, it's clear Boyd's a different man away from home. In 15 road starts, Boyd's gone 3-9 with a 5.66 ERA and 1.28 WHIP. It's probably a good thing this one's on home soil for the Tigers, no doubt.
Where's the value?
According to my calculations, the St. Louis Cardinals have a 65% chance to win this crucial game for them Saturday night in Detroit, Michigan. At -166, the Redbirds need to win this one 62.4% of the time to make betting on them profitable. This gives us a minimal 2.6% edge against the number going with St. Louis on the money line in this spot. Usually, I look for a more significant edge to wager on, but something tells me the Cardinals are going to win this game. St. Louis has everything on the line, while Detroit has nothing to play for at all except pride. The Redbirds have the better lineup, and Flaherty has been outstanding the past month. Boyd has been solid at home but is in a pattern of trading wins and losses. It looks like Boyd and the Tigers are due for a loss against a St. Louis team that needs to keep winning and has a hot-arm on the mound.
Editor's note: Looking to increase your return on this bet parlaying it up with another mid to large favorite? Check out our review of the best sportsbooks for parlay bettors.
<div class="widget105"><!-- [et_pb_line_break_holder] --><h4 class="baseball">Baseball Sportsbooks</h4><!-- [et_pb_line_break_holder] --><table id="dimeline"><!-- [et_pb_line_break_holder] --> <tr><!-- [et_pb_line_break_holder] --> <th></th><!-- [et_pb_line_break_holder] --> <th width="110px">10¢ to:</th><!-- [et_pb_line_break_holder] --> <th width="110px">20¢ to:</th><!-- [et_pb_line_break_holder] --> </tr><!-- [et_pb_line_break_holder] --> <tr><!-- [et_pb_line_break_holder] --> <td><div class="col1"><a href="https://record.commission.bz/_BhTQDVOVie23_O3IiMN7EWNd7ZgqdRLk/1/"><!-- [et_pb_line_break_holder] --> <img src="https://www.predictem.com/wp-content/uploads/2018/06/SportsBettingDark.png" width="150" alt="SportsBetting" /></a><!-- [et_pb_line_break_holder] --> </div></td><!-- [et_pb_line_break_holder] --> <td>-200</td><!-- [et_pb_line_break_holder] --> <td>-279</td><!-- [et_pb_line_break_holder] --> </tr><!-- [et_pb_line_break_holder] --> <tr><!-- [et_pb_line_break_holder] --> <td><div class="col1"><a href="https://www.predictem.com/betting-sites/heritage-sportsbook/"><img src="https://www.predictem.com/wp-content/uploads/2018/06/heritage-xs.png" width="150" alt="Heritage" /></a></div></td><!-- [et_pb_line_break_holder] --> <td>-200</td><!-- [et_pb_line_break_holder] --> <td>-240</td><!-- [et_pb_line_break_holder] --> </tr><!-- [et_pb_line_break_holder] --> <tr><!-- [et_pb_line_break_holder] --> <td><div class="col1"><a href="https://affiliates.5dimes.eu/tracking/Affiliate.aspx?idBook=1&mediaTypeID=220&AffUrlID=80&LandingPageID=2"><img src="https://www.predictem.com/wp-content/uploads/2018/06/5Dimes_sm.png" width="150" alt="5Dimes" /></a></div></td><!-- [et_pb_line_break_holder] --> <td>-195</td><!-- [et_pb_line_break_holder] --> <td>-266</td><!-- [et_pb_line_break_holder] --> </tr><!-- [et_pb_line_break_holder] --></table> <!-- [et_pb_line_break_holder] --><div class="widget-footer"><a href="https://www.predictem.com/best-sportsbooks/mlb-dimeline/">See all Dimeline Sportsbooks</a></div><!-- [et_pb_line_break_holder] --></div><!-- [et_pb_line_break_holder] --><!-- [et_pb_line_break_holder] --><style><!-- [et_pb_line_break_holder] --> #dimeline {border: 0px;}<!-- [et_pb_line_break_holder] --> #dimeline th{color:#000;}<!-- [et_pb_line_break_holder] --> #dimeline td{padding: 2px; text-align: center;}<!-- [et_pb_line_break_holder] --> #dimeline td, #dimeline th{padding: 8px 2px; text-align: center;border-bottom: 1px solid #bbb;}<!-- [et_pb_line_break_holder] --> .img-hover {border: 1px solid #fff; padding:5px}<!-- [et_pb_line_break_holder] --> .img-hover:hover {background: #edeef0; border: 1px solid #008156; margin-top:1px; padding:5px}<!-- [et_pb_line_break_holder] --></style>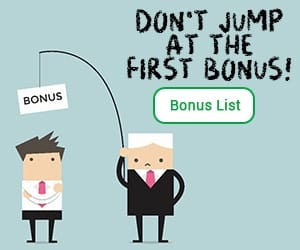 <div style="width:340px; margin: 0 auto;"><!-- [et_pb_line_break_holder] --> <a class="twitter-timeline" data-width="340" data-height="500" data-link-color="#008156" href="https://twitter.com/PredictemPicks?ref_src=twsrc%5Etfw">Tweets by PredictemPicks</a> <script async src="https://platform.twitter.com/widgets.js" charset="utf-8"></script><!-- [et_pb_line_break_holder] --></div>