[et_pb_dcsbcm_divi_breadcrumbs_module hide_homebreadcrumb="off" homebreadcrumbtext="Home" separator="sep-raquo" hide_currentbreadcrumb="off" homebreadcrumborientation="left" _builder_version="3.8″ fontsbreadcrumbs_font="Lato||||||||" fontsbreadcrumbs_text_color="#000000″ fontsbreadcrumbs_font_size="15px" fontsbreadcrumbs_line_height="16px" fontsseperator_font="||||||||" fontsbreadcrumblinks_font="||||||||" fontsbreadcrumblinks_text_color="#2567cf" custom_margin="25px|||" custom_margin_phone="30px|||" custom_margin_last_edited="off|desktop" custom_css_main_element="font-family: Helvetica Regular;" global_module="3641″ saved_tabs="all"][/et_pb_dcsbcm_divi_breadcrumbs_module]
Todays MLB Pick: Tampa Bay Rays at Atlanta Braves
Tampa Bay Rays at Atlanta Braves 8/28/18
Time: 7:35 PM ET
Where: SunTrust Park, Cumberland, GA
Listed Pitchers: Ryne Stanek (TB) & Julio Teheran (Atl)
TV: FS – Southeast, FS – Sun
Moneyline: Rays +115/Braves +125
Over/Under: 8
NL East-leading Atlanta and a hot Tampa Bay outfit commence a quick two-game inter-league series Tuesday night in the ATL. How are we playing the opener with our daily free MLB pick?
MLB Betting Line
Tuesday's MLB betting odds opened Atlanta at around -135 over Tampa, with an over/under of 8 runs. Early betting action then dropped that line about a dime, to around -125.
The Braves could also be found getting upwards of +170 giving the run and a half on the MLB run line.
Set-Up
The Rays just swept the best team in baseball, the Red Sox, three games over the weekend, winning Sunday 9-1. For the series Tampa outscored Boston 24-5. The Rays then had Monday off.
So Tampa now owns an eight-game winning streak and 13 victories over their last 17 games. At 70-61 overall the Rays trail division-leading Boston by 19.5 games in the AL East, and they sit 8.5 games back of the second American League wild-card spot. But they're playing like they've still got a chance, and that means something.
Atlanta, meanwhile, just split four games at Miami over the weekend, winning Sunday 4-0. So the Braves are 5-2 over their last seven games.
At 73-57 overall Atlanta leads the NL East now by 3.5 games over second-place Philadelphia. The Braves are also four games behind the Cubs in the battle for the best record in the National League but a game and a half ahead of West-leading Arizona for the No. 2 seed.
These teams also met for a two-game series back in May in Tampa, with the Braves winning those games by scores of 1-0 and 5-2.
Today's Pirates at Cardinals Pick
Tuesday's Starting Arms
Julio Teheran (9-7, 4.09), by our strict standards, is 13/25 on quality starts this season, working on a string of three in a row. Last Wednesday he held Pittsburgh to one run and two hits through seven innings, and over his last three starts he's allowed just four runs and seven hits through 20 innings. On the season Atlanta is 14-11 with Teheran, with unders going 15-10.
In one career start against the Rays, back in May, Teheran tossed six innings of four-hit, shutout ball in a 5-2 Braves victory.
Stanek (2-3, 2.53), meanwhile, doesn't get a chance at quality starts because he's part of Tampa's experiment with the bullpen taking care of certain entire games. But on the whole he's been pretty good all year long, regardless of when he's pitched. In his last start he tossed two perfect innings last Wednesday against Kansas City, and he then tossed a perfect inning of relief Saturday against Boston. Over his last seven appearances Stanek has allowed just two earned runs and seven hits through 7 2/3 innings. On the season Tampa is 9-12 in Stanek's starts, with unders going 11-9.
Stanek made one appearance in that series against Atlanta back in May, tossing 1 2/3 innings of scoreless ball, with four strikeouts.
It's a bit difficult to assign an advantage in this pitching match-up because Stanek's only going to throw an inning or two, before giving way to the rest of the Tampa bullpen. Still, we'll give our handicapping check-mark in this department to Teheran.
Tuesday's Batting Splits
The Rays own a .257/.327/.394 team batting average/OBP/slugging percentage split against right-handed pitching this season.
The Braves own a .255/.320/.411 split against righties this year, although again, it's a bit difficult to tell how many at-bats Atlanta will get against RHP in this game. Also, the Braves have been held to three runs or less six of their last nine times out.
We're calling the battle of the bats here a push.
The Bullpens
The Tampa bullpen owns a 3.66 ERA and a 1.21 WHIP.
The Atlanta pen owns a 4.09 ERA and a 1.35 WHIP.
We'll give the Rays the check-mark in the bullpen comparison.
Totals Report
Unders are 32-26 in games played at SunTrust Park this year, which are averaging 9.0 total runs per.
Unders are 9-0 in Atlanta's last nine games, because while the Braves are getting great pitching their bats have gone a tad cold.
Unders are 2-0 in Rays-Braves games this season.
Free MLB Pick
Handicapping factors aside, sometimes in baseball betting you just gotta go with the hot team, and the betting value. And in this case we get both with Tampa Bay. We're riding the Rays Tuesday night.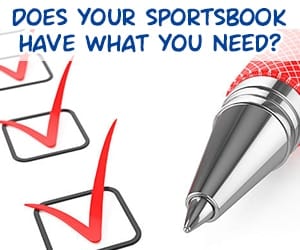 <div style="width:340px; margin: 0 auto;"><!-- [et_pb_line_break_holder] --> <a class="twitter-timeline" data-width="340" data-height="500" data-link-color="#008156" href="https://twitter.com/PredictemPicks?ref_src=twsrc%5Etfw">Tweets by PredictemPicks</a> <script async src="https://platform.twitter.com/widgets.js" charset="utf-8"></script><!-- [et_pb_line_break_holder] --></div>
<aside><div class="widget105"><!-- [et_pb_line_break_holder] --><h4 class="baseball">Baseball Sportsbooks</h4><!-- [et_pb_line_break_holder] --><table id="dimeline"><!-- [et_pb_line_break_holder] --> <tr><!-- [et_pb_line_break_holder] --> <th></th><!-- [et_pb_line_break_holder] --> <th width="110px">10¢ to:</th><!-- [et_pb_line_break_holder] --> <th width="110px">20¢ to:</th><!-- [et_pb_line_break_holder] --> </tr><!-- [et_pb_line_break_holder] --> <tr><!-- [et_pb_line_break_holder] --> <td><div class="col1"><a href="https://www.predictem.com/out/Sportsbetting"><!-- [et_pb_line_break_holder] --> <img src="https://www.predictem.com/wp-content/uploads/2018/06/SportsBettingDark.png" width="150" alt="SportsBetting" /></a><!-- [et_pb_line_break_holder] --> </div></td><!-- [et_pb_line_break_holder] --> <td>-200</td><!-- [et_pb_line_break_holder] --> <td>-279</td><!-- [et_pb_line_break_holder] --> </tr><!-- [et_pb_line_break_holder] --> <tr><!-- [et_pb_line_break_holder] --> <td><div class="col1"><a href="https://www.predictem.com/out/Betonline"><img src="https://www.predictem.com/wp-content/uploads/2018/06/betonline-xs.png" width="150" alt="BetOnline" /></a></div></td><!-- [et_pb_line_break_holder] --> <td>-200</td><!-- [et_pb_line_break_holder] --> <td>-270</td><!-- [et_pb_line_break_holder] --> </tr><!-- [et_pb_line_break_holder] --> <tr><!-- [et_pb_line_break_holder] --> <td><div class="col1"><a href="https://www.predictem.com/out/%Dimes"><img src="https://www.predictem.com/wp-content/uploads/2018/06/5Dimes_sm.png" width="150" alt="5Dimes" /></a></div></td><!-- [et_pb_line_break_holder] --> <td>-195</td><!-- [et_pb_line_break_holder] --> <td>-266</td><!-- [et_pb_line_break_holder] --> </tr><!-- [et_pb_line_break_holder] --></table> <!-- [et_pb_line_break_holder] --><div class="widget-footer"><a href="https://www.predictem.com/best-sportsbooks/mlb-dimeline/">See all Dimeline Sportsbooks</a></div><!-- [et_pb_line_break_holder] --> </div></aside><!-- [et_pb_line_break_holder] --><!-- [et_pb_line_break_holder] --><style><!-- [et_pb_line_break_holder] --> #dimeline {border: 0px;}<!-- [et_pb_line_break_holder] --> #dimeline th{color:#000;}<!-- [et_pb_line_break_holder] --> #dimeline td{padding: 2px; text-align: center;}<!-- [et_pb_line_break_holder] --> #dimeline td, #dimeline th{padding: 8px 2px; text-align: center;border-bottom: 1px solid #bbb;}<!-- [et_pb_line_break_holder] --> .img-hover {border: 1px solid #fff; padding:5px}<!-- [et_pb_line_break_holder] --> .img-hover:hover {background: #edeef0; border: 1px solid #008156; margin-top:1px; padding:5px}<!-- [et_pb_line_break_holder] --></style>