[et_pb_dcsbcm_divi_breadcrumbs_module hide_homebreadcrumb="off" homebreadcrumbtext="Home" separator="sep-raquo" hide_currentbreadcrumb="off" homebreadcrumborientation="left" _builder_version="3.8″ fontsbreadcrumbs_font="Lato||||||||" fontsbreadcrumbs_text_color="#000000″ fontsbreadcrumbs_font_size="15px" fontsbreadcrumbs_line_height="16px" fontsseperator_font="||||||||" fontsbreadcrumblinks_font="||||||||" fontsbreadcrumblinks_text_color="#2567cf" custom_margin="25px|||" custom_margin_phone="30px|||" custom_margin_last_edited="off|desktop" custom_css_main_element="font-family: Helvetica Regular;" global_module="3641″ saved_tabs="all" /]
Todays MLB Pick: Pirates at Cardinals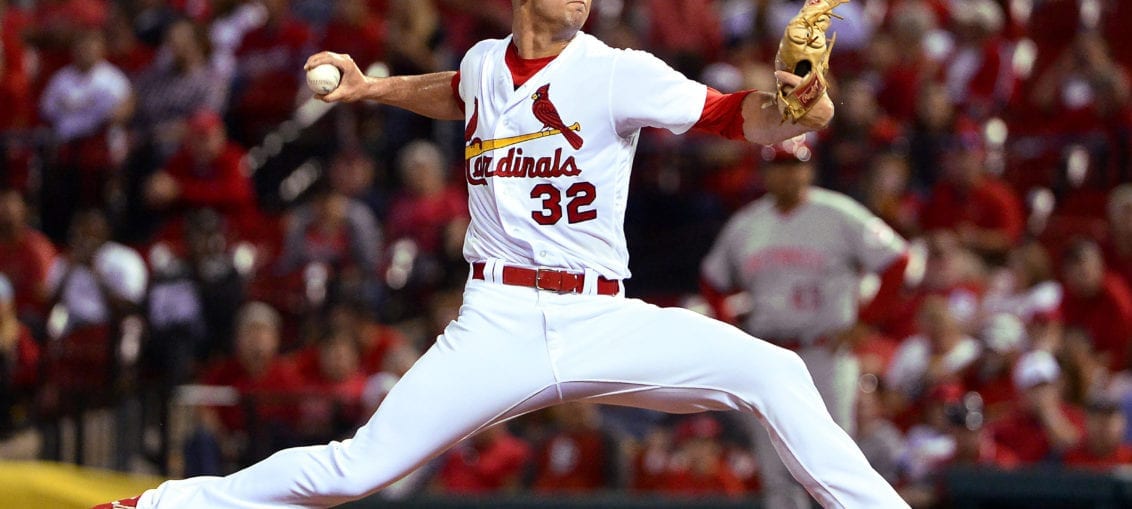 Pittsburgh Pirates at St. Louis Cardinals (8/28/18)
Time: 8:15 PM ET
Where: Busch Stadium. St. Louis, Missouri.
Listed Pitchers: Nova (PIT) & Flaherty (STL)
TV: FOX Sports Midwest
Moneyline: PIT (+145) / STL (-155)
Over/Under: 8
There is a National League Central battle in store for us Tuesday night at Busch Stadium, when the Pittsburgh Pirates come into town to face divisional-foe: St. Louis. It's going to be the 14th meeting of 19 slated for the season between the two clubs. The Cardinals lead the season series 7-6 thru 13 games, despite being outscored 56-52 by the Pirates. St. Louis has been one of the hottest teams in the League over the past month, while Pittsburgh has crumbled to all but dash their playoff aspirations.
Pirates plunge in Standings
It's been a rough stretch for the Pittsburgh Pirates who've lost 10 of their last 13 decisions (.231) and five of their last six (.167). The Buccos had the day off Monday after dropping two of three over the weekend at Milwaukee. Now, with 31 games remaining in the Regular Season, Pittsburgh sits in fourth place in the NL Central. At 64-67 (.489) overall, the Pirates are 13.5 games back of division-leading Chicago. Pittsburgh was right in the thick of things a few weeks ago, but the recent stretch of futility has all but put their playoff hopes to rest. This team is just the epitome of mediocrity, and all the stats on them are indicative of that. The Pirates have allowed one more run than they've been able to score all season, leaving them with a negative-one run-differential thru 131 games. On the road, the Pirates are 29-33 (.468) this season.
Cardinals = Red-hot
St. Louis has come back from the dead over the past month or so, and has cemented themselves as a legitimate playoff threat in the National League. Not many teams have been as good as the Cards recently, who've won 19 of their past 25 decisions (.760) while outscoring opponents: 129-79. During the stretch of brilliance, the Cardinals are averaging 5.16 runs per game and allowing just 3.16 runs per game. St. Louis is 5-1 in their last six games. They swept a three-game road set at Dodger Stadium and most recently took two of three at Colorado over the weekend. After a much-needed day off Monday, the Cards aim to keep it rolling against their struggling divisional-foe: Pittsburgh.
The Redbirds have had success against the Pirates inside the confines of Busch Stadium so far this year. In four games versus Pittsburgh, the Cards have gone 3-1 while outscoring the Pirates 18-14. Overall, the Cards are 73-58 (.557) which puts them in second-place in the NL Central. They're just 4.5 games behind the Chicago Cubs with 31 games remaining in the Regular Season. Currently, St. Louis is in first-place in the NL Wild Card race and is half a game ahead of Milwaukee. The Cards are also two games ahead of Colorado, and three games ahead of Philadelphia and Los Angeles in the NL Wild Card Standings. Surprisingly, St. Louis ranks sixth in the NL in runs scored (602), runs allowed (536) and run-differential (+66). At Busch Stadium, the Cards have compiled a 34-28 (.548) record thus far.
Nova vs. Flaherty
Pittsburgh is sending veteran right-hander Ivan Nova to the hill to get this three-game set at Busch Stadium started off on the right foot. The big Dominican has been a tough-luck-loser in back-to-back games versus Atlanta and Chicago. Despite being credited for two losses, Nova has posted a 2.22 ERA and 0.90 WHIP in his last two decisions. Overall, Nova's 7-8 with a 4.20 ERA and 1.27 WHIP this season. In 12 road starts, Nova's gone 5-3 with a 5.18 ERA and 1.38 WHIP. He's allowed 14 dingers in his 12 road decisions this year. One start versus St. Louis this season resulted in a no-decision for Nova on August 4th. However, Nova posted a 9.00 ERA and 2.75 WHIP in said game while his team went on to lose: 8-4. In two career starts at Busch Stadium, Nova's 0-2 with a 4.85 ERA and 1.69 WHIP. He's allowed three home runs over 13 frames at Busch Stadium.
Jack Flaherty (7-6, 2.97 ERA & 1.05 WHIP) is slated to take the mound for the surging Cardinals Tuesday night. The 22 year old right-hander in his second year of MLB has been sensational as of late. Flaherty's started four games in August, going 3-0 with a 1.08 ERA and 0.76 WHIP. In nine home starts this season, Flaherty's 3-3 with a 3.12 ERA and 1.10 WHIP. Familiarity with Pittsburgh should be no trouble for the promising young pitcher, as he's faced them four times already this year. Over those four starts, Flaherty's accrued a 2-1 record with a 2.86 ERA and 1.14 WHIP.
What's the play?
We've got a matchup between two teams going in completely divergent directions in this one. St. Louis is playing as well as any team in the League, while Pittsburgh's playing their worst ball at the wrong time of year. The season series indicates these teams are evenly matched, but St. Louis is a different team than they were early in the year right now. In fact, the Cards have won seven of their past nine games (.778) against the Pirates and three of four (.750) at Busch Stadium. The pitching edge must go to the Redbirds as Flaherty has been a revelation for this club. Nova has pitched well his last two outings, but hasn't been stellar on the road. Furthermore, Nova's already been roughed up by this same Cardinals team earlier in the year and has never won a game at Busch Stadium in his career. Current form, head-to-head, statistics and the pitching matchup all point in St. Louis's favor here. According to my calculations, the Cards win this game 76.4% of the time. They're the favorites at -155 on the money line. This means that St. Louis would need to win this game 60.8% of the time to make betting on them profitable. (Using a dime line sportsbook increases profitability on this wager based on current odds by 4%) Consequently, this gives us a healthy 15.6% edge against the number siding with the Cards on the money line. Take the St. Louis Cardinals (-155) in this NL Central showdown.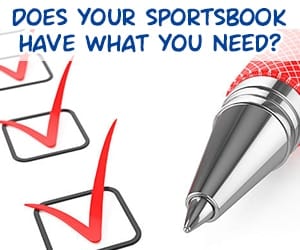 <div class="widget105"><!-- [et_pb_line_break_holder] --><h4 class="parlays">Best Parlays</h4><!-- [et_pb_line_break_holder] --><!-- [et_pb_line_break_holder] --><table id="parlay"><!-- [et_pb_line_break_holder] --> <tr><!-- [et_pb_line_break_holder] --> <th><span class="team"></span></th><!-- [et_pb_line_break_holder] --> <th>2 Team Parlay</th><!-- [et_pb_line_break_holder] --> <th>3 Team Parlay</th><!-- [et_pb_line_break_holder] --> <th>4 Team Parlay</th><!-- [et_pb_line_break_holder] --> </tr><!-- [et_pb_line_break_holder] --> <tr><!-- [et_pb_line_break_holder] --> <td><a href="https://affiliates.sportbet.com/tracking/Affiliate.aspx?idBook=2&mediaTypeID=220&AffUrlID=80&LandingPageID=55"><img src="https://www.predictem.com/wp-content/uploads/2018/06/sportbet-sm.png"></a></td><!-- [et_pb_line_break_holder] --> <td>2.74 to 1</td><!-- [et_pb_line_break_holder] --> <td>6.24 to 1</td><!-- [et_pb_line_break_holder] --> <td>13 to 1</td><!-- [et_pb_line_break_holder] --> </tr><!-- [et_pb_line_break_holder] --> <tr><!-- [et_pb_line_break_holder] --> <td><a href="https://record.bettingpartners.com/_5vfuDOH_H2wWPf2JTsWUjGNd7ZgqdRLk/1/"><img src="https://www.predictem.com/wp-content/uploads/2018/06/bovada_sm.png"></a></td><!-- [et_pb_line_break_holder] --> <td>2.64 to 1</td><!-- [et_pb_line_break_holder] --> <td>6 to 1</td><!-- [et_pb_line_break_holder] --> <td>12.3 to 1</td><!-- [et_pb_line_break_holder] --> </tr><!-- [et_pb_line_break_holder] --> <tr><!-- [et_pb_line_break_holder] --> <td><a href="https://record.webpartners.co/_jGZUKO3JWgwmunhzcKAZ62Nd7ZgqdRLk/1/"><img src="https://www.predictem.com/wp-content/uploads/2018/06/mybookie-sm.png"></a></td><!-- [et_pb_line_break_holder] --> <td>2.64 to 1</td><!-- [et_pb_line_break_holder] --> <td>6 to 1</td><!-- [et_pb_line_break_holder] --> <td>12 to 1</td><!-- [et_pb_line_break_holder] --> </tr><!-- [et_pb_line_break_holder] --></table><!-- [et_pb_line_break_holder] --><div class="widget-footer"><a href="https://www.predictem.com/best-sportsbooks/parlays-odds/">See all Sportsbook Parlays</a></div><!-- [et_pb_line_break_holder] --></div><!-- [et_pb_line_break_holder] --><!-- [et_pb_line_break_holder] --><!-- [et_pb_line_break_holder] --><style><!-- [et_pb_line_break_holder] --> #parlay {border-collapse: collapse;<!-- [et_pb_line_break_holder] --> width: 100%; border: 0px;<!-- [et_pb_line_break_holder] --> font-size: 14px!important;}<!-- [et_pb_line_break_holder] --> #parlay td, #parlay th {<!-- [et_pb_line_break_holder] --> border: 0px;<!-- [et_pb_line_break_holder] --> padding: 8px;<!-- [et_pb_line_break_holder] --> text-align: left;}<!-- [et_pb_line_break_holder] --> #parlay th {<!-- [et_pb_line_break_holder] --> padding-top: 5px;<!-- [et_pb_line_break_holder] --> padding-bottom: 5px;<!-- [et_pb_line_break_holder] --> font-weight: bold;<!-- [et_pb_line_break_holder] --> line-height: 14px;<!-- [et_pb_line_break_holder] --> text-align: center;<!-- [et_pb_line_break_holder] --> color: #000;}<!-- [et_pb_line_break_holder] --> #parlay tr {border-bottom: 1px solid #edeef0;}<!-- [et_pb_line_break_holder] --> .team {font-size: 16px;}<!-- [et_pb_line_break_holder] --></style>
<div style="width:340px; margin: 0 auto;"><!-- [et_pb_line_break_holder] --> <a class="twitter-timeline" data-width="340" data-height="500" data-link-color="#008156" href="https://twitter.com/PredictemPicks?ref_src=twsrc%5Etfw">Tweets by PredictemPicks</a> <script async src="https://platform.twitter.com/widgets.js" charset="utf-8"></script><!-- [et_pb_line_break_holder] --></div>