[et_pb_dcsbcm_divi_breadcrumbs_module hide_homebreadcrumb="off" homebreadcrumbtext="Home" separator="sep-raquo" hide_currentbreadcrumb="off" homebreadcrumborientation="left" _builder_version="3.8″ fontsbreadcrumbs_font="Lato||||||||" fontsbreadcrumbs_text_color="#000000″ fontsbreadcrumbs_font_size="15px" fontsbreadcrumbs_line_height="16px" fontsseperator_font="||||||||" fontsbreadcrumblinks_font="||||||||" fontsbreadcrumblinks_text_color="#2567cf" custom_margin="25px|||" custom_margin_phone="30px|||" custom_margin_last_edited="off|desktop" custom_css_main_element="font-family: Helvetica Regular;" global_module="3641″ saved_tabs="all"][/et_pb_dcsbcm_divi_breadcrumbs_module]
Washington Nationals at Chicago Cubs Pick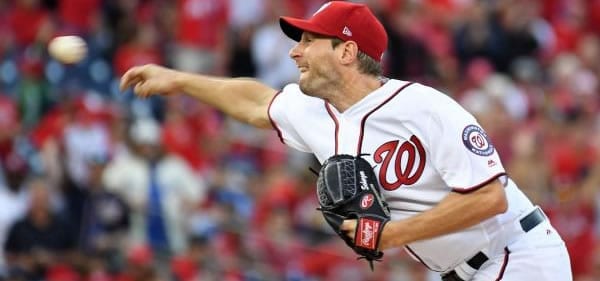 Event: Nats vs. Cubs
Date/Time: Aug 12, 2018 at 8:05 PM EDT
Location: Wrigley Field
Money Line: WASH -142 / CHC +132
Total line: 7.5ov -110
By Darin Zank
The Cubs and Nationals cap off this baseball weekend with a series rubber match Sunday night at Wrigley Field (8:05 ET, ESPN). How are we playing this contest with our daily free MLB picks?
The MLB Betting Line
Sunday's MLB betting odds opened Washington and Max Scherzer at around -145 over Chicago and Cole Hamels. In early MLB betting action, the Nats got bumped a nickel or so, to the -150 range.
Washington could also be found at around -110 giving the run and a half on the MLB run line.
Sunday Set-Up
These teams have split the first two games of this series. The Cubs won Friday night 3-2 while the Nationals won Saturday 9-4. Washington's Ryan Zimmerman gave his team an early lead Saturday with a two-run homer in the first inning, then added a three-run shot in the fourth, propelling the Nationals to the victory.
With the win, Washington is 8-4 over its last 12 games. At 60-57 overall the Nats trail division-leading Philadelphia by 5.5 games in the NL East, and they sit 4.5 games back of Atlanta in the battle for the second National League wild-card spot.
With Saturday's loss, Chicago is only 11-11 over its last 22 games. At 67-49 overall the Cubs lead the NL Central by two games over second-place Milwaukee, and they own the best record in the National League.
This series is the first encounter between these teams this season. Last year the Cubs beat the Nats in a NL divisional-round playoff series three games to two.
Sunday's Starting Arms
Lefty Hamels (7-9. 4.38) by our strict standards, is 9/22 on quality starts this season and one for two since joining Chicago in that trade with Texas. Monday he held Kansas City to one run and seven hits through six innings of a 3-1 Cubs victory, and just before that he held Pittsburgh to one unearned run and three hits through five innings of a 9-2 Chicago win.
On the season Hamels' teams are 9-13 in games he's started, with the unders going 13-8.
This will be Hamels' first start against Washington since 2015 when he was still with the Phillies.
Scherzer (15-5, 2.28), meanwhile, is 20/24 on quality starts this year, working on a string of five in a row. Tuesday he held Atlanta to one run and four hits through seven innings, although the Nats lost that game 3-1, and over his last five starts, he's held foes to eight ER through 34 innings for a 2.12 ERA. On the season Washington is 17-7 with Scherzer, with the overs going 12-11.
In two starts last year against the Cubs, including a quality effort in that playoff series, Scherzer allowed just two runs and three hits through 12 1/3 innings. The Nats split those two games.
We gotta give Washington our handicapping check-mark for this pitching match-up.
Sunday's Bating Splits
Washington ranks 12th in the Majors this year against left-handed pitching with a .258 team batting average, sixth with a .336 team OBP and 15th with a .415 team slugging percentage.
Chicago ranks second against right-handed pitching with a .264 BA, first with a .344 OBP and eighth with a .424 slugging percentage. However, the Cubs are playing without 3B Kris Bryant, who's on the DL with a sore shoulder.
We'll give the Cubbies a short edge with the sticks for Sunday night.
The Bullpens
The Nationals bullpen ranks 10th in the ML with a 3.70 ERA and fifth with a 1.21 WHIP.
The Chicago pen ranks fifth in ERA at 3.31 and 13th in WHIP at 1.29.
We'll call the comparison of these bullpens a push.
Totals Report
Unders are 30-27 in games played at Wrigley Field this year, even though Cubs home games are averaging 9.6 total runs per. Obviously, Chicago home games go off with some large totals on a regular basis.
Free MLB Picks
Chicago is nine games over .500, 49-40, against right-handed starters this season while Washington is six games under .500, 13-19, against left-handed starters. And while the Nats own the edge in the pitching match-up, the Cubs hold the advantage with the sticks. It's not easy going against an ace like Scherzer, but we're taking the underdog price with Chicago here and getting the best line at 5Dimes of +132.
<div class="widget105"><!-- [et_pb_line_break_holder] --><h4 class="baseball">Baseball Sportsbooks</h4><!-- [et_pb_line_break_holder] --><table id="dimeline"><!-- [et_pb_line_break_holder] --> <tr><!-- [et_pb_line_break_holder] --> <th></th><!-- [et_pb_line_break_holder] --> <th width="110px">10¢ to:</th><!-- [et_pb_line_break_holder] --> <th width="110px">20¢ to:</th><!-- [et_pb_line_break_holder] --> </tr><!-- [et_pb_line_break_holder] --> <tr><!-- [et_pb_line_break_holder] --> <td><div class="col1"><a href="https://record.commission.bz/_BhTQDVOVie23_O3IiMN7EWNd7ZgqdRLk/1/"><!-- [et_pb_line_break_holder] --> <img src="https://www.predictem.com/wp-content/uploads/2018/06/SportsBettingDark.png" width="150" alt="SportsBetting" /></a><!-- [et_pb_line_break_holder] --> </div></td><!-- [et_pb_line_break_holder] --> <td>-200</td><!-- [et_pb_line_break_holder] --> <td>-279</td><!-- [et_pb_line_break_holder] --> </tr><!-- [et_pb_line_break_holder] --> <tr><!-- [et_pb_line_break_holder] --> <td><div class="col1"><a href="https://www.predictem.com/betting-sites/heritage-sportsbook/"><img src="https://www.predictem.com/wp-content/uploads/2018/06/heritage-xs.png" width="150" alt="Heritage" /></a></div></td><!-- [et_pb_line_break_holder] --> <td>-200</td><!-- [et_pb_line_break_holder] --> <td>-240</td><!-- [et_pb_line_break_holder] --> </tr><!-- [et_pb_line_break_holder] --> <tr><!-- [et_pb_line_break_holder] --> <td><div class="col1"><a href="https://affiliates.5dimes.eu/tracking/Affiliate.aspx?idBook=1&mediaTypeID=220&AffUrlID=80&LandingPageID=2"><img src="https://www.predictem.com/wp-content/uploads/2018/06/5Dimes_sm.png" width="150" alt="5Dimes" /></a></div></td><!-- [et_pb_line_break_holder] --> <td>-195</td><!-- [et_pb_line_break_holder] --> <td>-266</td><!-- [et_pb_line_break_holder] --> </tr><!-- [et_pb_line_break_holder] --></table> <!-- [et_pb_line_break_holder] --><div class="widget-footer"><a href="https://www.predictem.com/best-sportsbooks/mlb-dimeline/">See all Dimeline Sportsbooks</a></div><!-- [et_pb_line_break_holder] --></div><!-- [et_pb_line_break_holder] --><!-- [et_pb_line_break_holder] --><style><!-- [et_pb_line_break_holder] --> #dimeline {border: 0px;}<!-- [et_pb_line_break_holder] --> #dimeline th{color:#000;}<!-- [et_pb_line_break_holder] --> #dimeline td{padding: 2px; text-align: center;}<!-- [et_pb_line_break_holder] --> #dimeline td, #dimeline th{padding: 8px 2px; text-align: center;border-bottom: 1px solid #bbb;}<!-- [et_pb_line_break_holder] --> .img-hover {border: 1px solid #fff; padding:5px}<!-- [et_pb_line_break_holder] --> .img-hover:hover {background: #edeef0; border: 1px solid #008156; margin-top:1px; padding:5px}<!-- [et_pb_line_break_holder] --></style>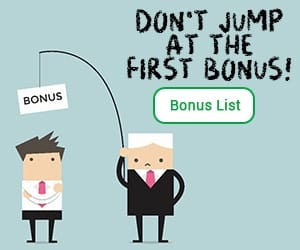 <div style="width:340px; margin: 0 auto;"><!-- [et_pb_line_break_holder] --> <a class="twitter-timeline" data-width="340" data-height="500" data-link-color="#008156" href="https://twitter.com/PredictemPicks?ref_src=twsrc%5Etfw">Tweets by PredictemPicks</a> <script async src="https://platform.twitter.com/widgets.js" charset="utf-8"></script><!-- [et_pb_line_break_holder] --></div>