[et_pb_dcsbcm_divi_breadcrumbs_module hide_homebreadcrumb="off" homebreadcrumbtext="Home" separator="sep-raquo" hide_currentbreadcrumb="off" homebreadcrumborientation="left" _builder_version="3.8″ fontsbreadcrumbs_font="Lato||||||||" fontsbreadcrumbs_text_color="#000000″ fontsbreadcrumbs_font_size="15px" fontsbreadcrumbs_line_height="16px" fontsseperator_font="||||||||" fontsbreadcrumblinks_font="||||||||" fontsbreadcrumblinks_text_color="#2567cf" custom_margin="25px|||" custom_margin_phone="30px|||" custom_margin_last_edited="off|desktop" custom_css_main_element="font-family: Helvetica Regular;" global_module="3641″ saved_tabs="all"][/et_pb_dcsbcm_divi_breadcrumbs_module]
White Sox vs Cincinnati Reds Pick & Preview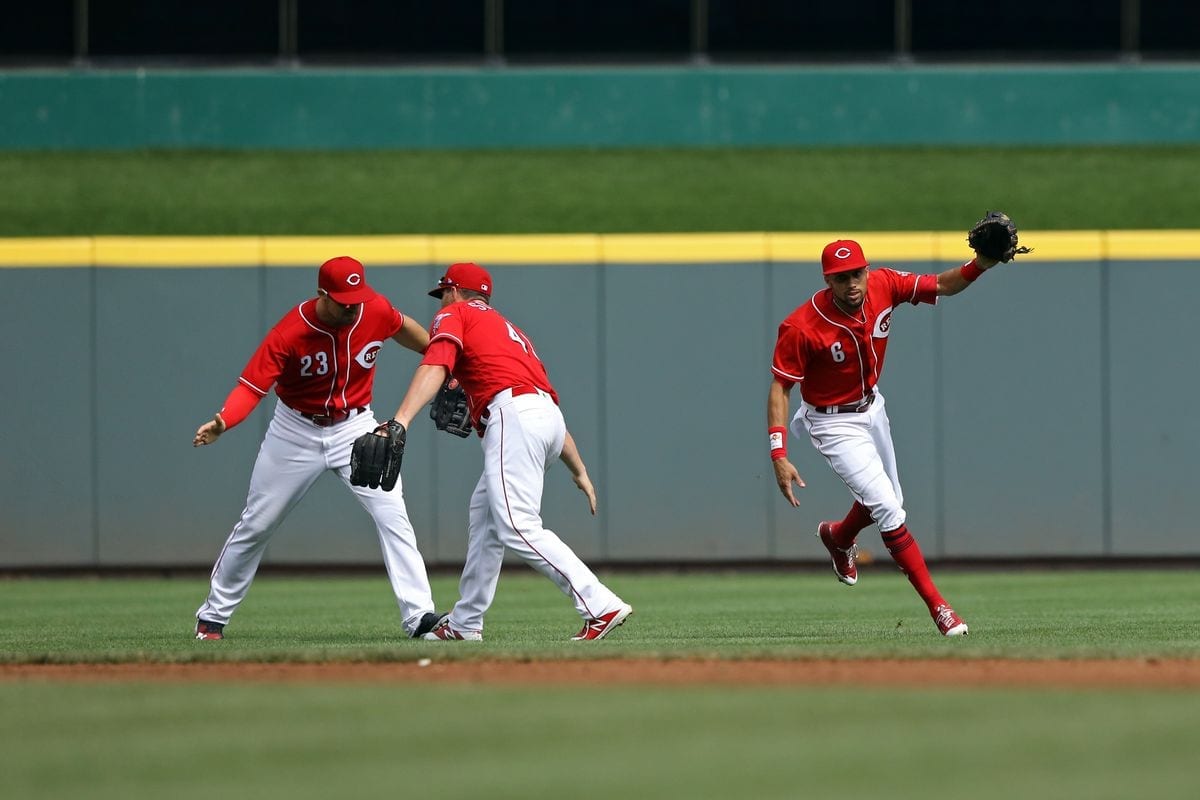 When: Wednesday, July 4th, 7:05 PM EST
Location: Great American Ballpark, Cincinnati, Ohio
TV: ESPN 206, DirecTV 660
Moneyline: CWS +162/Cin -172 (at books on 10¢ margin)
Total: 10
by Kevin West, MLB Handicapper, Predictem.com
Before I get into today's action, I'd like to say Happy 4th of July to Everyone and thank our Veterans and the families of those Vets for the sacrifices they've made to help keep our country safe. I highly recommend spicing up your fireworks experience tonight by playing Lee Greenwood's "God Bless the USA" (https://www.youtube.com/watch?v=Q65KZIqay4E) loud and proud during the show. Good luck making it through that experience without a burst of pride in your chest or a tear in your eye!
Tonight the ChiSox and Reds meet in the rubber game of a 3 game series at the bandbox called Great American Ballpark. There are three very tasty variables in play tonight. Let's touch on those and investigate a few others as well.
The first is that we have two gas cans on the hill. White Sox starter Dylan Covey started off like gangbusters this year, which was baffling to say the least, as he has always been the worst pitcher in baseball when he's on the active roster. More importantly, he's fallen off as of late. What really stands out is the free passes he's been handing out over his past three outings (12.71 ERA/2.47 WHIP). This guy has walked 12 batters in his last 11 innings. This spells disaster vs. a Reds team that is very patient at the plate and is one of the leaders in on base percentage. Even worse than the walks is the 16 earned runs he's given up in those 11 innings. That includes 6 homers! If you happened to watch last night's Sox/Reds game, you'd have taken notice that the ball was soaring there, which is a common theme on a 90 degree day in Cinci.
The second variable in play here is that both bullpens (that were already tired) were taxed last night as the game went into extra innings. The Reds literally had NOBODY left in the pen at game's end. These aren't good bullpens to start with. Tired arms + bad pens = lots of hits/walks. Add in the Nati heat where the ball flies and we could see 15+ runs tonight.
The third variable I'm in love with is that both teams are hitting right now. The White Sox have scored double digits in 2 of their last 3 games. The Reds have scored 12, 8, 5 and 8 in their last 4 contests. The bats are cookin'!
We talked about Covey, now let's talk about Reds starter Sal Romano. This guy is a gas can and one has to wonder if he's got relatives in the Reds front office because he's not an MLB quality pitcher. Since 2012, Romano has only had ONE winning season, in which he went 6-5 in A-ball. He combined for a 33-52 record with a 4.31 ERA, 1.41 WHIP and he allowed a .278 average to opposing hitters. In the bigs, he's gone 9-16 with a 4.88 ERA and very high 1.48 WHIP. He's given up 15 dongs in 90 innings this season which is about 6 more than the average pitcher yields. For those wondering how he's done at Great American, he's given up an atrocious 9 longballs in 54 innings, which is approximately twice what the average pitcher yields. His 26 walks in 54 home innings is cause for concern as well. Romano is a classic case of a guy who lacks control, gets behind in the count and has to come in with a strike right down the pipe which even an average MLB hitter can jump all over.
Other things I like about tonight's game
Sox hitters Daniel Palka and Avisail Garcia looked like Mantle/Maris last night. Garcia has swatted 5 dongs in his last 7 games and has hit .441 in doing so. Palka hasn't done well over the past week, however, if you saw the blasts he uncorked last night you'd be convinced that he's hot.
The Reds Jose Peraza has been swinging a big stick as well with 3 dingers in his last 7 games.
Dylan Covey has problems getting left handed batters out. He's allowed a .345 average to them over his two year career. He's going to have to face Winker, Votto, Schebler, Gennett, Barnhart and Hamilton.
Another thing I like about this game is that Joey Votto has been ice cold (4 out of his last 24, no HR's). That's something you don't hear too often in July as his career average in this month is .322. He'll regress to the mean and it's very possible that happens tonight.
Kevin's Predictions to Get the Money
I'm throwing a 2-unit play on the OVER 10 runs in this one. Both starters should struggle. They may get left out on the hill longer than they should as both pens are taxed. Even if they call up fresh arms from the minors prior to the game, we're looking at inexperienced pitchers forced into action when they're not ready. I'll boldly predict that this game goes for at least 15+ runs and could go as high as 20+.
Will there be a run scored in the 1st inning: YES -130.
Total runs over/under 7.5: OVER -280.
Total runs over/under 11.5. OVER +150.
Total hits/runs/rbi's for Avisail Garcia: OVER 2 +115.
GOOD LUCK!
<div class="widget105"><!-- [et_pb_line_break_holder] --><h4 class="baseball">Baseball Sportsbooks</h4><!-- [et_pb_line_break_holder] --><table id="dimeline"><!-- [et_pb_line_break_holder] --> <tr><!-- [et_pb_line_break_holder] --> <th></th><!-- [et_pb_line_break_holder] --> <th width="110px">10¢ to:</th><!-- [et_pb_line_break_holder] --> <th width="110px">20¢ to:</th><!-- [et_pb_line_break_holder] --> </tr><!-- [et_pb_line_break_holder] --> <tr><!-- [et_pb_line_break_holder] --> <td><div class="col1"><a href="https://record.commission.bz/_BhTQDVOVie23_O3IiMN7EWNd7ZgqdRLk/1/"><!-- [et_pb_line_break_holder] --> <img src="https://www.predictem.com/wp-content/uploads/2018/06/SportsBettingDark.png" width="150" alt="SportsBetting" /></a><!-- [et_pb_line_break_holder] --> </div></td><!-- [et_pb_line_break_holder] --> <td>-200</td><!-- [et_pb_line_break_holder] --> <td>-279</td><!-- [et_pb_line_break_holder] --> </tr><!-- [et_pb_line_break_holder] --> <tr><!-- [et_pb_line_break_holder] --> <td><div class="col1"><a href="https://www.predictem.com/betting-sites/heritage-sportsbook/"><img src="https://www.predictem.com/wp-content/uploads/2018/06/heritage-xs.png" width="150" alt="Heritage" /></a></div></td><!-- [et_pb_line_break_holder] --> <td>-200</td><!-- [et_pb_line_break_holder] --> <td>-240</td><!-- [et_pb_line_break_holder] --> </tr><!-- [et_pb_line_break_holder] --> <tr><!-- [et_pb_line_break_holder] --> <td><div class="col1"><a href="https://affiliates.5dimes.eu/tracking/Affiliate.aspx?idBook=1&mediaTypeID=220&AffUrlID=80&LandingPageID=2"><img src="https://www.predictem.com/wp-content/uploads/2018/06/5Dimes_sm.png" width="150" alt="5Dimes" /></a></div></td><!-- [et_pb_line_break_holder] --> <td>-195</td><!-- [et_pb_line_break_holder] --> <td>-266</td><!-- [et_pb_line_break_holder] --> </tr><!-- [et_pb_line_break_holder] --></table> <!-- [et_pb_line_break_holder] --><div class="widget-footer"><a href="https://www.predictem.com/best-sportsbooks/mlb-dimeline/">See all Dimeline Sportsbooks</a></div><!-- [et_pb_line_break_holder] --></div><!-- [et_pb_line_break_holder] --><!-- [et_pb_line_break_holder] --><style><!-- [et_pb_line_break_holder] --> #dimeline {border: 0px;}<!-- [et_pb_line_break_holder] --> #dimeline th{color:#000;}<!-- [et_pb_line_break_holder] --> #dimeline td{padding: 2px; text-align: center;}<!-- [et_pb_line_break_holder] --> #dimeline td, #dimeline th{padding: 8px 2px; text-align: center;border-bottom: 1px solid #bbb;}<!-- [et_pb_line_break_holder] --> .img-hover {border: 1px solid #fff; padding:5px}<!-- [et_pb_line_break_holder] --> .img-hover:hover {background: #edeef0; border: 1px solid #008156; margin-top:1px; padding:5px}<!-- [et_pb_line_break_holder] --></style>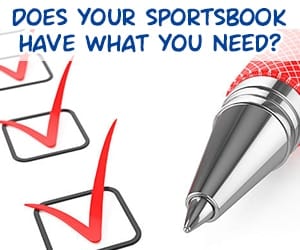 <div style="width:340px; margin: 0 auto;"><!-- [et_pb_line_break_holder] --> <a class="twitter-timeline" data-width="340" data-height="500" data-link-color="#008156" href="https://twitter.com/PredictemPicks?ref_src=twsrc%5Etfw">Tweets by PredictemPicks</a> <script async src="https://platform.twitter.com/widgets.js" charset="utf-8"></script><!-- [et_pb_line_break_holder] --></div>