White Sox vs. Cubs Runline Best Bet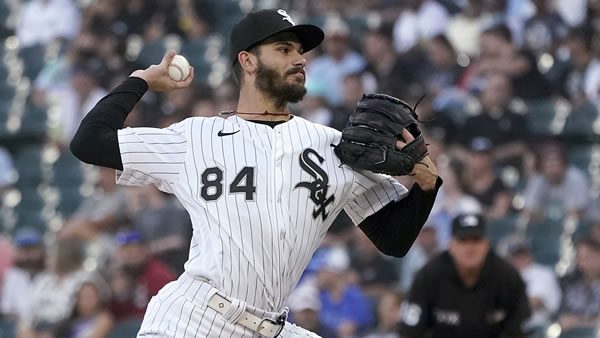 Chicago White Sox (65-46) vs. Chicago Cubs (52-60)
When: 7 p.m., Sunday, August 8
Where: Wrigley Field, Chicago
Moneyline: CHW -180/CHC +165 (Dimeline Betting - Don't settle for crappy odds!)
Runline: White Sox -1.5/Brewers +1.5
Total: 10.5
Starting Pitchers: Dylan Cease (8-6, 3.92 ERA, 1.26 WHIP) vs. Zach Davies (6-8, 4.79 ERA, 1.53 WHIP)
Depleted Foes
The schedule maker did the White Sox a big favor and didn't do television any favors, as they scheduled all six meetings between the Windy City rivals after the trade deadline. Instead of a meeting between two strong playoff contenders, this trip up the CTA Red Line brings the presumptive AL Central champion White Sox in to face a Cubs team that's sold off its starts and is openly playing for 2022.
As such, the Pale Hose have controlled the first two games pretty easily, winning by a combined 12-6 and covering the run line on both occasions. It's going to be tough for the Cubs to reverse that trend because any time your leaders in batting average, home runs, and RBIs for the season are all playing for other teams, it's hard to generate much in the way of offense.
True Question Mark
With Dylan Cease, you never really know what you're going to get because his consistency has been all over the map in 2021. He has pitched much better at home than on the road, but this one kind of gets an asterisk because this will be just a short trip north, and the park will probably be filled with a fair amount of Sox fans, given that they're contending and the Cubs are not.
Over his past five starts, Cease has been pretty reliable, holding opponents to three runs or less, but he's had a few head-scratchers in there, giving up six earned runs each to Houston and Minnesota. With Cease on the mound, it might be a better idea to bet the first five, as things have tended to go awry when the Pale Hose stuck with him an inning too long.
More Picks: Philadelphia Union vs. New England Revolution Odds & Predictions 8/8/21 >>>
Hard Struggles
Zach Davies is the kind of pitcher who needs a fair amount of offense on his side to produce results when he's not pitching in a pitcher-friendly park. Last year, he posted a career-best 2.73 ERA, but that gets a major asterisk because he did all of his pitching in the West, which is mostly a pitcher's paradise outside of Colorado. Without going into the small parks of the Midwest, Davies was able to dominate, knowing the parks and the Padres' defense and lineup would do the rest of the work for him.
That's not the case at Wrigley, which usually favors the hitters as long as the wind doesn't come in strong off Lake Michigan. As such, Davies has seen his ERA jump more than two earned runs from a year ago, and he's had a hard time getting results with the Cubs getting rid of their best hitters. Over his past eight starts, the Cubs have just one win to their name, an 8-3 rout of Arizona. Not only that, but the Cubs haven't even been competitive in most of those games: six of their past seven defeats with Davies on the hill have all been decided by at least two runs.
Betting Trends
The White Sox have won four straight Sunday games.
The White Sox are 40-17 in their past 57 games as a road favorite.
The Cubs are 10-27 in their past 37 games overall.
The Cubs are 1-4 in their past five interleague games against a right-hander.
The under is 6-1-2 in the White Sox's past nine road games.
The under is 5-1 in the White Sox's past six games as a road favorite.
The under is 8-2-1 in the Cubs' past 11 Sunday games.
The under is 17-8-4 in the past 29 meetings at Wrigley Field.
The White Sox have won four of five against the Cubs at Wrigley Field.
Weather Report
The over might be in play here because of the conditions. At first pitch, it's slated to be 85 degrees with wind blowing 16 miles per hour toward left-center field. The only thing that might prevent a homer-fest is that it's going to be a humid day as well.
Dan's Pick
The Cubs have been beaten twice in this series by convincing margins, and I can't see them turning things around here. The White Sox are a fairly complete team that shouldn't have a lot of problems against this depleted roster. Throw in that Davies isn't pitching well as of late, and the Sox look very strong here.
I'd back the White Sox on the runline to get some value on this bet. Bet your MLB picks FREE for the next week by taking advantage of a 100% REAL CASH bonus on your first deposit of $100 to $300 at MyBookie Sportsbook! (Must use bonus code PREDICT100).