2019 Quaker State 400 Odds – Driver Match-Ups Picks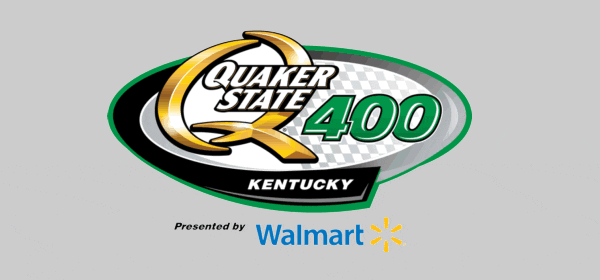 Race: Quaker State 400
Date: Saturday, July 13, 2019
Track: Kentucky Speedway
Time: 7:30pm ET
Channel: NBCSN
What We Learned From Last Weekend
Have you heard the name Justin Haley yet? If not, you will be hearing a lot of it moving forward. Haley won his first NASCAR Cup Series race in just 3 starts this Sunday after the race was postponed due to rain and then shortened because of more rain. There are a LOT of crying drivers and fans fussing because NASCAR called the race, but yall have to realize that I agree with NASCAR's decision this time around, and THAT is saying a lot. NASCAR already held off from running altogether so they could try and run a full race on Sunday. Then the rain hit once again. And it wasn't just a drizzle. The track and infield were completely waterlogged. Just to dry the track would've taken several hours in and of itself and, quite frankly, the drivers and teams were all ready to move on to Kentucky.
The funny thing is that I was frustrated with the way that the race ended as well. The "big one" literally just happened. A considerable part of the field was wiped out, hence why Haley ended up at the front of the pack. That being said, there were still a few drivers who could have potentially gotten upfront once again, most notably Joey Logano, who was the class of the field throughout most of the race. That being said, sometimes that's racing. We can't control every element. There's just no way to make a perfect race. Clint Bowyer was over it anyway, y'all. After being wrecked by Austin Dillon, he was ready to get the heck out of dodge. As he explained, they'd been in Daytona for 84 days already. Anyways, your top 10 finishers from Daytona are a little bit different. These are probably some of the best finishes for a lot of these guys. Following Haley was William Byron, Jimmie Johnson, Ty Dillon, and Ryan Newman to round out the top five. Corey Lajoie, Aric Almirola, Matt DiBenedetto, Matt Tifft, and Kurt Busch finished out the top ten. Do not expect a repeat of this at Kentucky. No disrespect to the drivers in this group, but this was clearly a result of a Daytona race. The better half of the field was wiped out and then rain. It was the perfect storm for these young guns to hold their spot upfront.
Where Are We Headed This Weekend?
Kentucky is generally a fun race to watch. We see a lot of tire issues and also notice that track position is crucial here. This track is a 1.5-mile asphalt oval. Its layout is not as cookie-cutter as some of the other intermediate tracks. Banking in turns 1 and 2 is at 17 degrees while 3 and 4 are at 14 degrees. There is a tri-oval with variable banking from 8 to 10 degrees. The straight is a mild 4 degrees of banking. The caveat to this weekend's race is that it's a night race. There will be different track conditions with a cooler track, meaning the speeds should be faster than our typical day race here. Additionally, we *should* see more passing under these conditions, but again, I'm not holding my breath based on what we've already seen (or not seen) this year. Regardless, something about running under the lights always makes for a better race no matter what.
Odds and Potential Winners Heading Into Kentucky
When it comes to our potential winner here, there's a pretty clear favorite, and I'm definitely picking him. Martin Truex Jr. has been nothing short of dominant here. He has won both races and all four stages over the past two years. Truex Jr is doing a great job this year so far if he's not whining about someone racing him. That being said, he will have to contend with the Penske garage and the Gibbs guys because they have been the class of the field in terms of intermediate tracks. Although Logano is still searching for his first win at Kentucky, he's consistently upfront. With the way that his year is going so far, I'd take a gander and say that he's got a solid chance to pull that off on Saturday night. Let's take a look at your potential winners heading in this weekend's race:
Winner: Martin Truex Jr. (7-2)
Middle of the Road: Kyle Larson (12-1)
Dark Horse: Ryan Blaney (20-1)
Blaney is a Penske driver. That already tells you that he's got an advantage. That advantage is only superseded by his talent. Blaney is battling a streak of bad luck, but he's also got a lot of confidence for a young driver. We're headed to a track where he had a second-place finish last year, so this should be an excellent opportunity for him to get back on track. Kyle Larson used to be the guy to beat on the intermediate tracks. He was on fire. This year, the team can't seem to get out of the pits without incident or keep their car consistent in the second half of the race. If Kyle can get the stars to align and get back to what we're used to seeing from him, this might just be his weekend. He started off the year okay but has steadily fallen off through the summer. Let's take a look at see where he and the rest stand after Daytona's *ahem* interesting finish.
Bet on V's NASCAR picks or your own at
MyBookie
Quaker State 400 Odds to Win
1. Joey Logano (8-1)
2. Kyle Busch (5-1)
3. Kevin Harvick (5-1)
4. Brad Keselowski (8-1)
5. Martin Truex Jr. (7-2)
6. Denny Hamlin (20-1)
7. Chase Elliott (10-1)
8. Kurt Busch (25-1)
9. Alex Bowman (20-1)
10. Aric Almirola (40-1)
11. Ryan Blaney (20-1)
12. William Byron (40-1)
13. Jimmie Johnson (25-1)
14. Kyle Larson (12-1)
15. Clint Bowyer (25-1)
16. Ryan Newman (200-1)
Newman is currently sitting on the bubble, and poor Clint Bowyer isn't far behind. Bowyer was spending the better part of this season in the top 10 and has fallen pretty far in the last few weeks. Bowyer needs some redemption. He will be driving aggressively this weekend if I have to guess. They will all be chasing Truex, though. He will be the guy to beat along with Kyle Busch and essentially the whole Penske garage. Stay tuned for a great night of racing at Kentucky Speedway!