Quaker State 400 Race Picks – Driver Match-Ups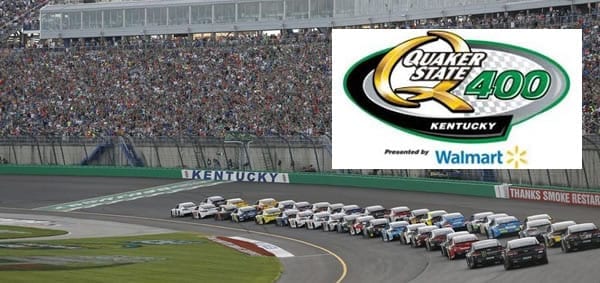 Race: Quaker State 400
Date: Saturday July 14, 2018
Track: Kentucky Speedway
Time: 7:30 pm ET
TV: NBCSN
by Virginia Vroom, NASCAR Handicapper, Predictem.com
Erik Jones took the checkers at Daytona, leaving skeptics no longer wondering about his talent as if there was ever a doubt. Most people don't understand Jones' history, beating Kyle Busch at the ripe age of just sixteen. Jones has a lot more going on than most think, frequently being overshadowed by the other young guns like Ryan Blaney, Chase Elliott, Daniel Suarez. For Jones, though, regardless of anyone not understanding him, this win most certainly brings validation for him. Daytona is a race that you will never forget. It's one of those tracks that is so rich in history and nostalgia for any fan or driver alike. Jones will certainly remember this for many years to come.
Overall, the race was pretty chaotic at times. In the end, the field was down to just half, with close to only 20 cars on the final lap. It was a true Daytona race in true restrictor plate fashion. The interesting thing about Daytona is that the race can go to a veteran or a rookie just the same. This is evident in that all drivers seem to understand their positions. Jones explains that he knows he is racing veterans that have been doing this for 10 or 15 years. He understands that there is a learning curve and that the media and other drivers don't necessarily give him and the other guys credit where credit is due. It takes quite a while for them to learn the tricks of the trade when it comes to mastering these tracks and these cars. Jones explained that his first year last year in the Cup series was the year that he's learned the most he's ever learned about racing and cars and teams. Although he was nervous going into a team that previously belonged to one of the best drivers on the circuit, Jones was given a chance with those guys and has shown that he will be a force to be reckoned with in the upcoming seasons.
While Jones continues to marinate in his win from Daytona, I'm not sure that he's going to be able to make that last lap pass this weekend as we head to Kentucky. This track isn't as forgiving in terms of eliminating most of the field either. Jones will likely do well, though, because there's nothing quite like going into a race coming off a win (and a driver's FIRST win at that!). Kentucky is the newest track on the circuit, but interestingly enough, the surface leaves a lot to be desired when it comes to tires. It's definitely gotten better over the years, but there's a lot of wear and tear that happens here, leaving the Goodyear engineers often working overtime to create a solid compound just for this track. It's a 1.5-mile asphalt tri-oval. The banking is relatively minimal, with turns 1-2 at 17 degrees, turns 3-4 at 14 degrees, and the tri-oval holding just 8-10 degrees of banking. The straights are even less at just 4 degrees.
When we think about the potential winners, Daytona has zero to do with it. That is typically a race of good luck for many drivers and not necessarily reflective of what the drivers and teams are capable of, as evidenced by half the field missing. Regardless, three drivers really peak my interest when it comes to Kentucky. Brad Keselowski has won nearly half the races at this track. That's pretty solid. My only reservation with him is his lack of consistency this year and wins. He hasn't managed a win since October. While I think he'll put on a good show, I also think he will be trailing both Truex Jr. and Kyle Busch. Truex Jr. is nothing to sneeze at. This guy was runner-up at Daytona and has an overall stellar record at these intermediate tracks. In fact, he's the defending winner of this race, lest you forget. Let's take a look at your potential winners heading into Kentucky:
My Pick to Win: Kyle Busch
Middle of the Road Pick: Clint Bowyer
Dark Horse Prediction: Ryan Blaney
Bet your race picks or tail Virginia's at a sportsbook that offers odds to win plus driver versus driver match-up wagers: MyBookie
Ryan Blaney has been doing very well in improving. He's figured out a little more of the intermediate track game and has picked up speed throughout the year. Overall, with him leading laps at both Chicagoland and Kansas, this kid is going to be one to watch on Saturday. Clint Bowyer is just Clint Bowyer. At this point, there's no counting him out. He's like a rocket no matter where he goes, and he's really coming into his own. He's most definitely the strongest of the B list drivers. Then there's Kyle Busch. Busch has won here twice, making him the only other driver other than Brad to have multiple wins here. Being that Busch has been on fire as of late (disregard Daytona), he's one you've got to keep your eyes on.
Here are your current top 16 after last week's race:
1. Kyle Busch
2. Kevin Harvick
3. Martin Truex Jr.
4. Joey Logano
5. Brad Keselowski
6. Clint Bowyer
7. Kurt Busch
8. Kyle Larson
9. Denny Hamlin
10. Aric Almirola
11. Ryan Blaney
12. Jimmie Johnson
13. Erik Jones
14. Chase Elliott
15. Alex Bowman
16. Ricky Stenhouse Jr.
Poor Ricky Stenhouse Jr. Well, I guess not really. I mean, he did kind of cause a lot of problems at Daytona which may or may not be the reason for his police escort out of the track. That was for his own safety. That's pretty sad. Come on, Ricky. Let's get it together. It's time to start clean here at Kentucky and make sure we keep our fenders to ourselves. This Saturday night race will likely be pretty exciting. Kentucky is one of the more entertaining tracks in my opinion. Coming off a race like Daytona, it's hard to relive that type of excitement, but under the lights never disappoints. Stay tuned as these teams battle it out for another win and more stage points this weekend at Kentucky!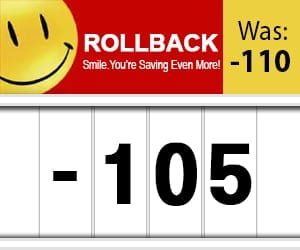 <aside><!-- [et_pb_line_break_holder] --><div class="widget105"><!-- [et_pb_line_break_holder] --><h3>Biggest Sportsbook Bonuses</h3><!-- [et_pb_line_break_holder] --><div class="widgetlist"><!-- [et_pb_line_break_holder] --><div class="col1"><!-- [et_pb_line_break_holder] --><img src="https://www.predictem.com/wp-content/uploads/2018/04/bovada.png" width="150" alt="Bovada" /><!-- [et_pb_line_break_holder] --></div><!-- [et_pb_line_break_holder] --><div class="col2"><!-- [et_pb_line_break_holder] --><span class="list"><b>50% Cash</b></span><br><!-- [et_pb_line_break_holder] --><span class="list">5x Rollover</span><!-- [et_pb_line_break_holder] --> </div><!-- [et_pb_line_break_holder] --> <div class="col3"><!-- [et_pb_line_break_holder] --><a href="https://www.predictem.com/betting-sites/bovada/"><button class="btn-widget">Review</button></a><!-- [et_pb_line_break_holder] --></div><!-- [et_pb_line_break_holder] --></div><!-- [et_pb_line_break_holder] --><div class="widgetlist"><!-- [et_pb_line_break_holder] --><div class="col1"><!-- [et_pb_line_break_holder] --><img src="https://www.predictem.com/wp-content/uploads/2018/04/intertops.png" width="150" alt="Intertops" /><!-- [et_pb_line_break_holder] --></div><!-- [et_pb_line_break_holder] --><div class="col2"><!-- [et_pb_line_break_holder] --><span class="list"><b>50% Cash</b></span><br><!-- [et_pb_line_break_holder] --><span class="list">4x Rollover</span><!-- [et_pb_line_break_holder] --> </div><!-- [et_pb_line_break_holder] --><div class="col3"><!-- [et_pb_line_break_holder] --><a href="https://www.predictem.com/betting-sites/intertops/"><button class="btn-widget">Review</button></a><!-- [et_pb_line_break_holder] --></div><!-- [et_pb_line_break_holder] --></div><!-- [et_pb_line_break_holder] --><div class="widgetlist"><!-- [et_pb_line_break_holder] --><div class="col1"><!-- [et_pb_line_break_holder] --><img src="https://www.predictem.com/wp-content/uploads/2018/05/gt-bets.png" width="150" alt="GtBets" /><!-- [et_pb_line_break_holder] --></div><!-- [et_pb_line_break_holder] --><div class="col2"><!-- [et_pb_line_break_holder] --><span class="list"><b>150% Cash</b></span><br><!-- [et_pb_line_break_holder] --><span class="list">4x Rollover</span><!-- [et_pb_line_break_holder] --> </div><!-- [et_pb_line_break_holder] --> <div class="col3"><!-- [et_pb_line_break_holder] --> <a href="https://www.predictem.com/betting-sites/gtbets/"><button class="btn-widget">Review</button></a><!-- [et_pb_line_break_holder] --></div><!-- [et_pb_line_break_holder] --></div><!-- [et_pb_line_break_holder] --><div class="widget-footer"><a href="https://www.predictem.com/best-sportsbooks/bonuses/">See all sportsbook bonuses</a></div><!-- [et_pb_line_break_holder] --> </div></aside>