[et_pb_dcsbcm_divi_breadcrumbs_module hide_homebreadcrumb="off" homebreadcrumbtext="Home" separator="sep-raquo" hide_currentbreadcrumb="off" homebreadcrumborientation="left" _builder_version="3.8″ fontsbreadcrumbs_font="Lato||||||||" fontsbreadcrumbs_text_color="#000000″ fontsbreadcrumbs_font_size="15px" fontsbreadcrumbs_line_height="16px" fontsseperator_font="||||||||" fontsbreadcrumblinks_font="||||||||" fontsbreadcrumblinks_text_color="#2567cf" custom_margin="25px|||" custom_margin_phone="30px|||" custom_margin_last_edited="off|desktop" custom_css_main_element="font-family: Helvetica Regular;" global_module="3641″ saved_tabs="all"][/et_pb_dcsbcm_divi_breadcrumbs_module]
AAA Texas 500 Predictions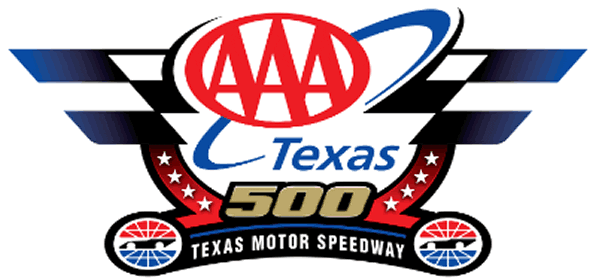 Race: AAA Texas 500
Date: Sunday November 4, 2018
Track: Texas Motor Speedway
Time: 3pm ET
TV: NBCSN
What We Learned From Last Week
Well, apparently Martin Truex Jr. doesn't agree with a bump and run unless it's after the race. Joey Logano was able to move Truex in the closing laps to take the checkers on Sunday's First Data 500 at Martinsville Speedway. I'm still a little appalled at how both Truex and fans alike acted. Maybe the new generation of fans don't know what short track racing is really about, but the whole spectacle of Truex booing and getting the crowd to follow along was pretty distasteful at best. Quite frankly, they both raced hard, but they ran clean. Logano didn't dump Truex. He moved him. There's a vast difference in those two moves.
Nevertheless, it worked out well for Denny Hamlin who brought his not so Great short run car Home to a second place finish after Truex was turned. Truex ended the day in third with Kyle Busch and Brad Keselowski rounding out the top five spots. I'm still wondering why all of the hatred for a driver who unapologetically races hard. He doesn't race dirty. He raced hard. When other drivers do the same thing, we excuse their behavior, but fans seem to have a unified hatred for Penske drivers. That being said, if you watch the replay of the last lap, it's evident that Truex didn't exactly hold his line. He moved up on Joey, even bumping him at one point. So we're all going to be mad that Joey hit back and it happened to move Truex. Isn't that basically what Truex was trying to do too? He just failed at it. I think everyone needs to step back and understand that racing is racing. What's okay for one is okay for all. You can't pick and choose which driver is allowed to move someone or not move someone. If we're going to do that, the fans may as well change the channel to IRL. Good luck with that. Where'd the "boys have at it" mentality go? Fans are getting soft.
Where Are We Headed This Week?
That being said, there likely won't be as much contact for fans to get offended over this weekend as the drivers head into Texas for the next leg of the round of eight. While Joey has secured his spot for the final round, the others will have to battle it out on a new tire compound because why would NASCAR not introduce something else new during the Chase of all times? I mean, that's their MO now. The good news is that both Logano and Truex tested the compound in August when the final decision was made. At least they both have that going for them. Overall, the new compound is very similar to the one that Goodyear runs at Michigan. The idea is to create a more even tire wear on a newer surface. Texas is a 1.5-mile asphalt oval with 20-degree banking in turns 1 and 2 and 24 degrees through 3 and 4. It was repaved in 2017, leading to a smoother surface, so track engineers have been laying rubber through the corners trying to create a better track for the drivers.
Bet your AAA Texas 500 pick at MyBookie
Potential Winners and Odds Heading To Texas
When we take a look at potential winners, I'm on the fence here between Kyle Busch, who is the spring winner of this race, and Truex, who notoriously runs well at the intermediates and has a strong record here. With 4/1 odds, the books are favoring Busch over Truex, who has around 5/1 odds. Over them, all stands Kevin Harvick, who is the favorite at nearly 3/1 odds. Honestly, although his odds may be better, I don't think they represent what's going to happen this weekend. I believe that Truex is wound tight from Martinsville and will take the checkers this weekend. As a previous winner and also with a slew of top 10 finishes here, you can bet that he will definitely be competitive. Here's a rundown of your potential winners heading into Texas:
My Pick to Win: Martin Truex Jr. (5/1)
Middle of the Road Pick: Chase Elliott (13/1)
Dark Horse Prediction: Aric Almirola (27/1)
Almirola currently sits 50 points outside the top four, apparently giving him extra motivation to really hone his skills here at Texas. He hasn't always been the greatest here, but that was really everywhere until he got on a new team this year. Things have really fallen into place for him, so who knows? Maybe Texas will treat him with some hospitality and help him move on to the final round of the Chase. Chase Elliott can't ever be counted out when it comes to an intermediate track. He's not the greatest at Texas either, but his second half of the season has treated more kindly than the first. He's never one to count out on the mile and a half tracks.
Play V's value picks at a sportsbook that offers new bettors up to $250 FREE: Bovada
Here are your current top 8 after last week's race:
Joey Logano
Kyle Busch
Martin Truex Jr.
Kevin Harvick
Kurt Busch
Chase Elliott
Clint Bowyer
Aric Almirola
Almirola is the last of the top 8, and he stands 50 points behind our leader. Kurt Busch and Kevin Harvick both are down 25 points, so these next couple of races are critical for the drivers. This weekend will likely not see the overall fierceness of Martinsville, but we will probably see a lot of hard racing still as the wins are the most important thing. Stage points are only going to carry a driver so far if they're sitting outside those top 4 spots. Stay tuned to see what Texas brings us this weekend as we head down south for another weekend of great racing!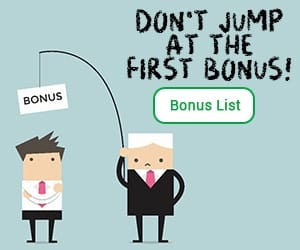 <div style="width:340px; margin: 0 auto;"><!-- [et_pb_line_break_holder] --> <a class="twitter-timeline" data-width="340" data-height="500" data-link-color="#008156" href="https://twitter.com/PredictemPicks?ref_src=twsrc%5Etfw">Tweets by PredictemPicks</a> <script async src="https://platform.twitter.com/widgets.js" charset="utf-8"></script><!-- [et_pb_line_break_holder] --></div>