Coca-Cola 600 Odds, Picks & Predictions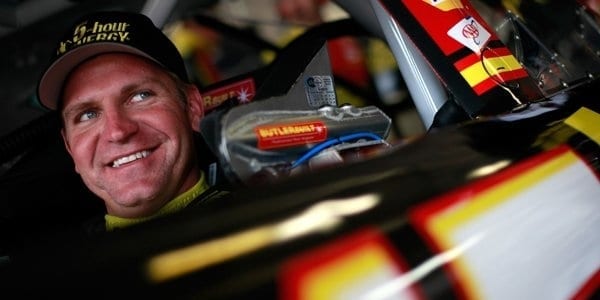 Race: Coca-Cola 600
Date: Sunday May 26, 2019
Track: Charlotte Motor Speedway
Time: 6pm ET
TV: FOX
What We Learned From Last Weekend
I think that the All-Star Race was probably the best of the season. Let's just take the points away and make every race a million dollar race. What do you say? Ha. Kyle Larson, who wasn't one of our picks, managed to hold off Kevin Harvick for a very meaningful win for both him and his team in the All-Star this past Saturday night. It was evident that it was a hard fought victory and something that he and his team were very proud of. Who wouldn't want to walk away with a million bucks? Kyle Busch walked away with a third place finish, leading a total of 15 laps for the night.
The real story is the black eye that Ryan Newman got from a very angry Clint Bowyer. I'm still trying to find the issue here where Bowyer claims he was spun by Newman. Don't get me wrong. I'm much more a Bowyer supporter than Newman supporter, but I can't find the contact. Was it hard racing? Yes. Was there actually contact? I'm not finding it. Bowyer definitely noticed one way or the other and decided to take it upon himself to beat the crap out of Ryan Newman after the race. I'm not going to lie. Politcally speaking, I can't condone violence, but boy if that wasn't entertaining. NASCAR is stating that they will take extra precautions heading into the 600 to ensure that the incident between Bowyer and Newman doesn't happen again. They've also been saying that since the '60s, so good luck with that one.
Where Are We Headed This Weekend?
This weekend, we are headed back to Charlotte for a marathon of a race. This Memorial Day weekend, the drivers will run 600 miles at Charlotte Motor Speedway in one of the biggest races of the year. This 1.5-mile asphalt quad-oval has 24 degree banking in the turns and 5 degrees on the straights. As we saw this past weekend, there are a multitude of different strategies that can take place but those tires and track position are going to be critical. If the drivers don't have those tires, there's no getting through the field. This is assuming everyone is on the same page with pit stops. In this particular race, it's not uncommon for teams to get out of sync depending on running order, penalties, etc. That being said, we're going to see a slew of different strategies if I had to take a gander this weekend.
50% Cash up to $250

Potential Odds and Winners At Charlotte
Kyle Busch is being pushed as the favorite for this weekend. With 3-1 opening odds, he's clearly the top pick. I am personally finding this a tad hard to believe. With only 1 win in the 600, which happened last year, Busch isn't statistically the best driver here. He's had a good year in 2019 thus far, but he's coming off a 30th place finish in Kansas. The All-Star Race doesn't count, y'all. This race is a much longer race with bigger consequences in the long run. You can't successfully pit the All-Star drivers as the winners this weekend. Now, don't get me wrong, they had some gnarly practice and can get a better feel for the track and pit road overall, but the race and race conditions are nowhere near equivalent. Let's take a look at your potential winners heading into this weekend's big race:
My Pick to Win: Kevin Harvick (9-2)
Middle of the Road Pick: Chase Elliott (8-1)
Dark Horse Prediction: Alex Bowman (30-1)
Yep. I picked Bowman as my darkhorse. Let's face it. He's raced at Charlotte a handful of times in his entire career. Best finish? It's 9th. There's no other darkhorse competitor that's really finished any better. Your next best 30-1 pick is Jimmie Johnson with 8 total Charlotte wins, but Johnson is no one I'm willing to currently throw money at. While I think he's got something left, that garage needs to figure something out. Chase Elliott has much better odds, coming in with opening odds at 8-1. That kid is having a good year. I think that he will likely build on that as we head into Charlotte. He's got a solid spot in the points that he's managed to maintain. Let's take a look at your current 16 in points since leaving Kansas.
Here are your current top 16 after last week's race:
1. Joey Logano (8-1)
2. Kyle Busch (3-1)
3. Kevin Harvick (9-2)
4. Chase Elliott (8-1)
5. Brad Keselowski (7-1)
6. Denny Hamlin (20-1)
7. Martin Truex Jr. (6-1)
8. Kurt Busch (25-1)
9. Clint Bowyer (14-1)
10. Ryan Blaney (20-1)
11. Aric Almirola (25-1)
12. Alex Bowman (30-1)
13. Daniel Suarez (50-1)
14. Erik Jones (20-1)
15. Kyle Larson (16-1)
16. Jimmie Johnson (30-1)
As you can see, Johnson has managed to creep back into the top 16 spots. This is a good opportunity for him to gain some momentum this weekend. Leading active drivers with wins here is nothing to sneeze about, so he's obviously got something going on…I'm just trying to find it this year. Kyle Larson has a nice bought of confidence if nothing else pushing him to excel this weekend. He got a taste of victory lane at Charlotte from the All-Star, and I'm sure that entire team would like to pad their points a little bit, so look for them to remain competitive. Overall, though, I think that Kevin Harivck is somehow going to edge them all. While that team has been off for a bit this season, he showed that he still has Charlotte somewhat figured out. This will be a good opportunity for the team to really gain some traction for the remainder of the season. Stay tuned to see if Harvick can pull it off in one of the biggest races of the season!
50% Cash up to $250