[et_pb_dcsbcm_divi_breadcrumbs_module hide_homebreadcrumb="off" homebreadcrumbtext="Home" separator="sep-raquo" hide_currentbreadcrumb="off" homebreadcrumborientation="left" _builder_version="3.8″ fontsbreadcrumbs_font="Lato||||||||" fontsbreadcrumbs_text_color="#000000″ fontsbreadcrumbs_font_size="15px" fontsbreadcrumbs_line_height="16px" fontsseperator_font="||||||||" fontsbreadcrumblinks_font="||||||||" fontsbreadcrumblinks_text_color="#2567cf" custom_margin="25px|||" custom_margin_phone="30px|||" custom_margin_last_edited="off|desktop" custom_css_main_element="font-family: Helvetica Regular;" global_module="3641″ saved_tabs="all"][/et_pb_dcsbcm_divi_breadcrumbs_module]
Consumers Energy 400 Picks & Betting Preview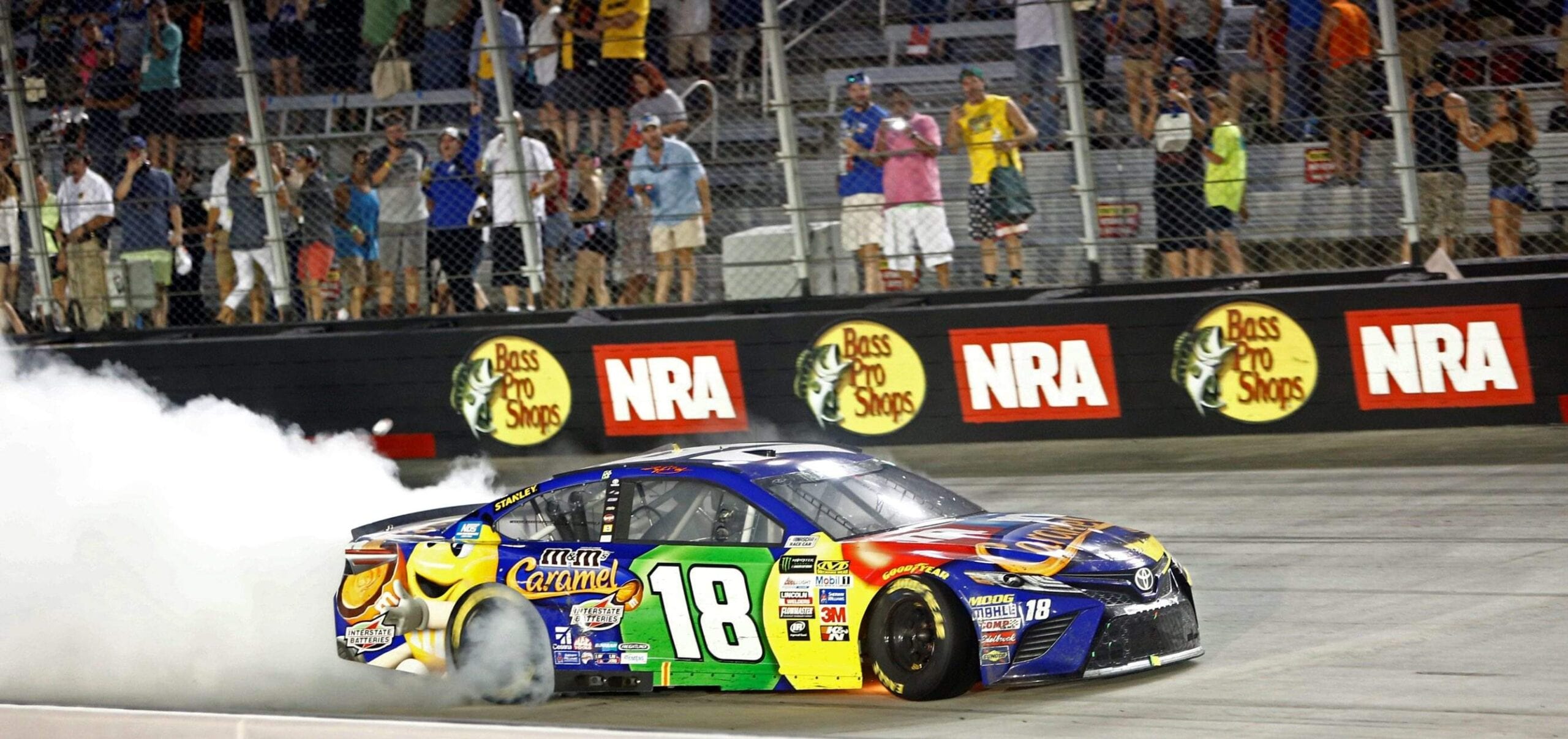 Race: Consumers Energy 400
Date: Sunday August 12, 2018
Track: Michigan International Speedway
Time: 2:30pm ET
TV: NBCSN
by Virginia Vroom, NASCAR Handicapper, Predictem.com
Talk about an historic win! Chase Elliott took the checkers at Watkins Glen Sunday afternoon, mirroring his dad's career start. It was a memorable and impressive win, where Elliott really showed his skills to his fellow drivers. This was a much anticipated win as Elliott has been digging for one for quite some time now. He's virtually always in contention but has struggled as of late. Overall, the Chevrolet teams have dealt with an uphill battle in getting their program on track with the new cars this year, but this might be a turning point. It seems as though the drivers and teams are making strides as we progress through the season and figuring out just exactly how to get these cars setup properly.
Overall, Elliott's win was great to watch. With his dad in victory circle, it was most certainly an emotional time for Bill to finally see Chase's first Sprint Cup victory. Not only that, but perhaps one of the other best moments of the race was Chase running out of fuel on the track and teammate Jimmie Johnson coming to the rescue, pushing his car all the way around the track so Chase could properly enjoy his victory lap. Johnson was also one of the first to congratulate Chase in victory lane. It's very cool to see someone as notorious as Jimmie Johnson be so humble and so happy for a teammate's success. I've seen a lot of folks talk poorly of Johnson and insinuate that he is arrogant and does not care for anyone but himself, but if this act and the way that the other drivers describe their relationship with him don't completely debunk that myth, well then I don't know what will. Johnson was most certainly a class act this weekend. Maybe Johnson only pushed him because he was so far back in the field and caught up to Chase when he got stuck. Who knows, but it was a cool sight. Elliott was followed by Martin Truex Jr., Kyle Busch, Daniel Suarez, and Erik Jones to round out the top five. Kyle Larson, Jamie McMurray, William Byron, Kurt Busch, and Kevin Harvick finished out your top ten.
This weekend, the drivers are headed back to the ovals at Michigan. Michigan is a D-shaped 2-mile oval. It's overall a huge track with a lot of speed. The drivers just raced here in June but finished that race in a rain-shortened manner. That being said, we can't expect the same type of results as we did in June because of the rain circumstances. Michigan is a place where speed and tires of very important. Drivers can drive through the field if they can maintain those two things, leaving starting position as not too much of a factor. There are multiple grooves to run here as well, leaving drivers plenty of options to figure out what will work best for their setup.
Shop Betting Sites For Highest Nascar Odds 
All that being said, I think that we have to really consider who was dominating the race here in June prior to rain shortening the event. Kevin Harvick really would have won that race if it was run under normal circumstances. That would've just been another check mark for this year so far. The entire Stewart-Haas garage was showing dominance that weekend. Clint Bowyer and Kurt Busch both had great races there as well. I'm not sure if that dominance for Busch will be there this weekend, but I absolutely expect to see Clint Bowyer and Kevin Harvick with quite the showing heading back to Michigan. Here's a look at you potential this weekend:
My Pick to Win: Kevin Harvick
Middle of the Road Pick: Clint Bowyer
Dark Horse Prediction: Erik Jones
Erik Jones has finished 6th or better in the last 7 races that we've run. This team is finding their groove and showed their versatility with a very solid run even at Watkins Glen. I think that they will only continue to get better and that Jones will be contending for wins before the year is out. He actually finished this race last year at Michigan in third, so he's got a little bit of experience under his belt here. Look for him to be finishing in a very solid fashion this weekend. When it comes to Clint Bowyer, he's likely going to have a good weekend here. He won the June race, but again, it was rain shortened. That's not to demean his performance as he ran up front for a good portion of the race. His numbers at Michigan aren't the greatest, but his numbers overall since being at SHR are hard to ignore. With the unity in this team, Bowyer will likely be in the ranks of Harvick this weekend.
Here are your current top 16 after last week's race:
1. Kyle Busch
2. Kevin Harvick
3. Martin Truex Jr.
4. Kurt Busch
5. Clint Bowyer
6. Joey Logano
7. Brad Keselowksi
8. Kyle Larson
9. Denny Hamlin
10. Ryan Blaney
11. Chase Elliott
12. Aric Almirola
13. Erik Jones
14. Jimmie Johnson
15. Alex Bowman
16. Ricky Stenhouse Jr.
Jimmie Johnson is playing with fire when it comes to the points. He's been struggling this season, and a 30th place finish at Watkins Glen didn't help. We'll have to see if running back at the intermediate tracks can help his game. Chase Elliott, on the other hand, clinched his spot for the Chase, so that's got to be a huge relief. It seems like once these guys can secure their spot, they are much more relaxed when they race and seem to perform better overall. Let's see how Michigan treats these drivers as we enjoy another great Sunday of racing!
<div class="widget105"><!-- [et_pb_line_break_holder] --><h4 class="baseball">Baseball Sportsbooks</h4><!-- [et_pb_line_break_holder] --><table id="dimeline"><!-- [et_pb_line_break_holder] --> <tr><!-- [et_pb_line_break_holder] --> <th></th><!-- [et_pb_line_break_holder] --> <th width="110px">10¢ to:</th><!-- [et_pb_line_break_holder] --> <th width="110px">20¢ to:</th><!-- [et_pb_line_break_holder] --> </tr><!-- [et_pb_line_break_holder] --> <tr><!-- [et_pb_line_break_holder] --> <td><div class="col1"><a href="https://record.commission.bz/_BhTQDVOVie23_O3IiMN7EWNd7ZgqdRLk/1/"><!-- [et_pb_line_break_holder] --> <img src="https://www.predictem.com/wp-content/uploads/2018/06/SportsBettingDark.png" width="150" alt="SportsBetting" /></a><!-- [et_pb_line_break_holder] --> </div></td><!-- [et_pb_line_break_holder] --> <td>-200</td><!-- [et_pb_line_break_holder] --> <td>-279</td><!-- [et_pb_line_break_holder] --> </tr><!-- [et_pb_line_break_holder] --> <tr><!-- [et_pb_line_break_holder] --> <td><div class="col1"><a href="https://www.predictem.com/betting-sites/heritage-sportsbook/"><img src="https://www.predictem.com/wp-content/uploads/2018/06/heritage-xs.png" width="150" alt="Heritage" /></a></div></td><!-- [et_pb_line_break_holder] --> <td>-200</td><!-- [et_pb_line_break_holder] --> <td>-240</td><!-- [et_pb_line_break_holder] --> </tr><!-- [et_pb_line_break_holder] --> <tr><!-- [et_pb_line_break_holder] --> <td><div class="col1"><a href="https://affiliates.5dimes.eu/tracking/Affiliate.aspx?idBook=1&mediaTypeID=220&AffUrlID=80&LandingPageID=2"><img src="https://www.predictem.com/wp-content/uploads/2018/06/5Dimes_sm.png" width="150" alt="5Dimes" /></a></div></td><!-- [et_pb_line_break_holder] --> <td>-195</td><!-- [et_pb_line_break_holder] --> <td>-266</td><!-- [et_pb_line_break_holder] --> </tr><!-- [et_pb_line_break_holder] --></table> <!-- [et_pb_line_break_holder] --><div class="widget-footer"><a href="https://www.predictem.com/best-sportsbooks/mlb-dimeline/">See all Dimeline Sportsbooks</a></div><!-- [et_pb_line_break_holder] --></div><!-- [et_pb_line_break_holder] --><!-- [et_pb_line_break_holder] --><style><!-- [et_pb_line_break_holder] --> #dimeline {border: 0px;}<!-- [et_pb_line_break_holder] --> #dimeline th{color:#000;}<!-- [et_pb_line_break_holder] --> #dimeline td{padding: 2px; text-align: center;}<!-- [et_pb_line_break_holder] --> #dimeline td, #dimeline th{padding: 8px 2px; text-align: center;border-bottom: 1px solid #bbb;}<!-- [et_pb_line_break_holder] --> .img-hover {border: 1px solid #fff; padding:5px}<!-- [et_pb_line_break_holder] --> .img-hover:hover {background: #edeef0; border: 1px solid #008156; margin-top:1px; padding:5px}<!-- [et_pb_line_break_holder] --></style>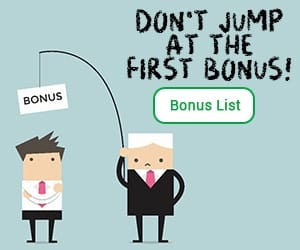 <div style="width:340px; margin: 0 auto;"><!-- [et_pb_line_break_holder] --> <a class="twitter-timeline" data-width="340" data-height="500" data-link-color="#008156" href="https://twitter.com/PredictemPicks?ref_src=twsrc%5Etfw">Tweets by PredictemPicks</a> <script async src="https://platform.twitter.com/widgets.js" charset="utf-8"></script><!-- [et_pb_line_break_holder] --></div>