Drydene 400 Race Analysis & Picks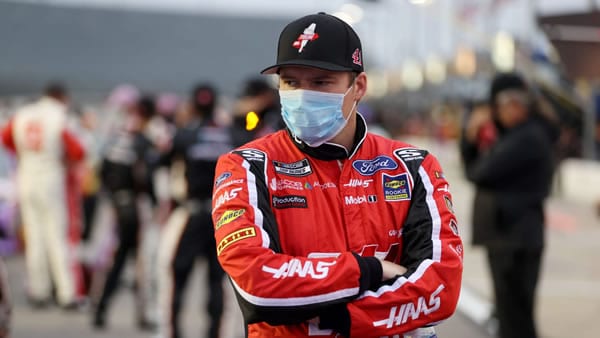 Race: Drydene 400
Date: Sunday, May 16, 2021
Track: Dover International Speedway
Time: 2 pm ET
Channel: FS1
What Did We Learn From Last Weekend?
The Darlington throwback schemes were pretty awesome to see this weekend. The drivers and teams really got into character, with one team even coming to the track in an open-wheeled trailer. It was pretty cool. For Martin Truex Jr., it was super cool as he dominated the race to take the checkered flag. Kyle Larson did his best in the closing laps to use pit strategy to his advantage. He came in a lap earlier than Truex to gain some track position and stayed within a second of Truex, even closing the gap to as much as 0.170 seconds with 27 laps to go. It just wasn't enough, though. After winning the first two stages, he swept the race-winning over Larson by 2.571 seconds. It was the first time in Darlington history (under the current stage structure) that a driver who won a stage won the race. For Truex, it wasn't just a win. It was total domination. He led a total of 248 laps out of 293, with the others only being led mostly due to pit stops. He also picked up his third victory of the season. Being that he's the only driver with multiple wins thus far, that's pretty impressive. It's shaping up to be a good year for him and the team. With a win at Darlington, he is assured of some strong finishes in the Chase. Darlington runs a low downforce package, which just happens to be what is run on the majority of the playoff tracks. That's a good thing for Truex and his JGR team.
Interestingly enough, lap traffic managed to play a very large role in this race. As mentioned, Truex won by 2.571 seconds. Third place Kyle Busch finished 6.209 seconds. It was a long way back, over 17 seconds, in fact, to fourth-place finisher William Byron. Denny Hamlin rounded out the top 5 spots 21.939 seconds behind the winner. What we really saw was the long runs were the most important factor here. Drivers who were able to get set up for those long green flag stretches really took the advantage. Getting upfront and staying up front was very important. Pit stops proved to be the place to gain the most in terms of positions. We saw Larson gain quite a bit. He thought he would be patient and let Truex go and catch him on the track, but patience didn't work out for him. Unfortunately, his impatience cost him the race last go around. It's definitely a tightrope to walk. Larson is a heck of a wheelman, so I'd expect to see him back in victory lane sooner rather than later. He's just got to find his sweet spot where he's not too passive and not too aggressive. That can be a tricky thing to do, especially on these shorter tracks.
Where Are We Headed This Weekend?
Larson will have a chance to really get to it this weekend as the drivers and teams head to the Monster Mile. Dover is a fun place to watch and coincidentally a very good track for none other than Martin Truex Jr. I imagine that both of these drivers will be in similar positions as they head to the short track on Sunday. Dover is a 1 mile concrete oval with 24 degrees of banking in the turns and 9 degrees on the straights. This particular track also has a rich NASCAR history, with its inaugural race being held in 1969. The Mason-Dixon 300 (which didn't hurt anyone's feelings in 1969) brought none other than Richard Petty to victory lane. Throughout the years, there have been many configuration changes along with schedule changes. From asphalt to concrete, though, Dover never fails to deliver a great racing event for NASCAR fans.
Dover is a place where we used to see quite a few cautions. Interestingly enough, the last few races haven't brought us much in that department. As I mentioned, the teams are running a high horsepower, low downforce package here. That is where Truex has dominated. Another huge component to Dover is tire wear. With fewer cautions happening and the different grooves on the concrete surface, teams have managed to find a comfortable spot for the most part, but we still see a lot of tire wear, causing some grief for these drivers.
Additionally, pit road is a place to make up time, much like we saw at Darlington. There are very frequently a lot of pit road penalties here. I don't think this weekend will be much different. Look for tire issues and pit road penalties. I also imagine that lap traffic will play a role, but I think that the leader will be able to get a good margin over the rest of the field like he did at Darlington.
Odds and Value Picks
When it comes down to potential winners at Dover, we have to look at Truex. He's got one of the best records at the track, with an average finish of 12.2. Not only that but he's got multiple wins. In his last ten starts, he's finished in the top 5 eight times, with two of those being wins. Coming off a victory at Darlington is just going to catapult him into momentum for this weekend. Kyle Larson is also going to be one to watch. Both the JGR and Hendrick garages are forces to be reckoned with lately. Another driver to watch is going to be Denny Hamlin. He picked up his first Dover win here last year. Although he hasn't had a win yet this year, this is a good place for him to start. I think that Hamlin will be super competitive this weekend and definitely someone to keep your eyes on. Let's take a look at your potential winners heading into Dover this weekend:
Favorite: Denny Hamlin
Mid-Range Pick: William Byron
Dark Horse: Cole Custer
Did you know… You can bet the race LIVE while it's in progress? Find this SWEET betting option at Bovada Sportsbook!
While he may be a true dark horse, Cole Custer has finished both tenth and eleventh in his only two starts on this track. That should give us an idea that he has something figured out at this track for such a rookie driver. I would imagine that he is going to run a slow and steady race this weekend and have a very strong finish as they continue to make strides and garner as much experience as they can each week. William Byron had a top 5 finish in the last race here last year. With the season he's put together so far, I think that he will absolutely have a good finish this weekend. He's made huge improvements as the year goes on and is holding steady in the points. His consistency is paying off for him, but a win certainly wouldn't hurt. He's looking to join Truex as another multiple race winner so far this year. He will have to battle with Denny Hamlin, though. Although I think that Truex and Larson are both going to drive hard this weekend for the victory, I think Hamlin is going for the win. He won the first race here last year on the doubleheader weekend. He's running a very strong game this year as a whole. Look for Hamlin to sneak into victory lane on Sunday. He wants to maintain his lead in the points. He also wants a win to secure his spot in the playoffs, being that his teammates all have a spot at this point. Let's take a look at where everyone is sitting as we head into Dover this weekend:
Drydene 400 Odds
Martin Truex Jr. +350
Kyle Larson +450
Denny Hamlin +600
Kevin Harvick +750
Chase Elliott +800
Kyle Busch +800
Brad Keselowski +1300
Joey Logano +1600
William Byron +1600
Alex Bowman +1800
Ryan Blaney +2200
Christopher Bell +2800
Kurt Busch +5000
Austin Dillon +6000
Matt DiBenedetto +6600
Tyler Reddick +6600
Aric Almirola +10000
Chris Buescher +12500
Cole Custer +15000
Daniel Suarez +15000
Ricky Stenhouse, Jr. +15000
Ryan Newman +15000
Darrell Wallace Jr. +20000
Erik Jones +20000
Michael McDowell +20000
Chase Briscoe +25000
Ross Chastain +25000
Ryan Preece +35000
Anthony Alfredo +100000
Corey LaJoie +100000
BJ McLeod +150000
Cody Ware +150000
James Davison +150000
Josh Bilicki +150000
Justin Haley +150000
Quin Houff +150000
NASCAR Standings
Odds to win the 2021 Cup Series Championship available at Bovada.
Martin Truex Jr +550
Chase Elliott +650
Denny Hamlin +650
Kyle Larson +650
Brad Keselowski +800
Joey Logano +800
Kyle Busch +800
Kevin Harvick +900
Ryan Blaney +900
William Byron +1200
Alex Bowman +1600
Christopher Bell +1600
Matt DiBenedetto +3500
Aric Almirola +5000
Austin Dillon +5000
Kurt Busch +5000
Tyler Reddick +6600
Darrell Wallace Jr. +8000
Ricky Stenhouse Jr. +10000
Cole Custer +12500
Ryan Newman +15000
Chase Briscoe +20000
Ross Chastain +20000
Chris Buescher +25000
Erik Jones +25000
Hamlin has a very comfortable lead over Truex, but come playoff time, Truex is going to have some serious points due to his victories and stage wins. Those are what really matter. Hamlin would also love to have that type of security moving into the Chase. I think that Dover is going to be one of his best opportunities to add to his points this weekend. Dover will offer some good racing as most high horsepower and low downforce tracks usually do. I think that with a shorter track, we will also likely see a few more cautions. Stay tuned for a great afternoon of racing as the drivers battle the Monster Mile this Sunday!
125% Cash up to $400 w/Bonus Code: PREDICTEM