Food City Dirt Race Odds & Picks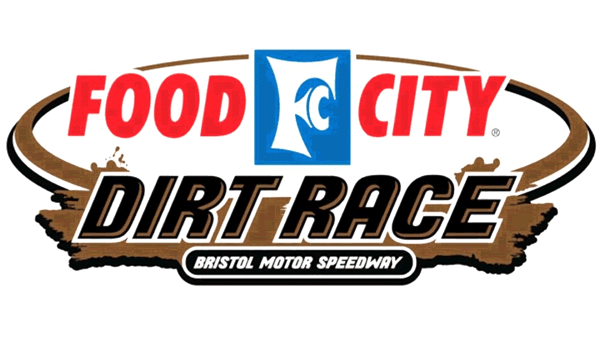 Race: Food City Dirt Race
Date: Sunday, March 28, 2021
Track: Bristol Motor Speedway
Time: 3:30pm ET
Channel: FOX
What Did We Learn From Last Weekend?
Kyle Larson had it locked away with only a handful of laps to go. And then his lead was gone just like that. After leading a total of 269 laps and easily winning the first two stages, Larson lost the lead to Ryan Blaney with nine laps to go, and Blaney never looked back. He took the checkered flag with over 2 seconds to spare. Larson's lead was huge throughout the race as well at many different times, but this may have been the reason behind Larson losing the race. As frustrated as Larson was, his 2nd place finish is still nothing to sneeze at. He's got a spot in the playoffs already and is having an impressive start to his career with Hendrick Motorsports. Larson was followed by Alex Bowman, Denny Hamlin, and Kyle Busch to round out the top five. Austin Dillon, Chris Buescher, William Byron, Martin Truex Jr., and Kevin Harvick filled out the top 10 spots.
Tires proved to be the storyline throughout the day. In fact, Kevin Harvick's day was flawed due to a flat tire resulting in an additional pit stop. He managed to battle back to a 10th place finish despite the hardship. Larson's day was foiled due to not taking care of his tires. Blaney laid back on several occasions where he had the opportunity to catch and pass Larson, but he was quietly running a smart race. He used his tires when it mattered the most. Larson used and abused his tires all day long. The surface at Atlanta is one of the rougher ones in the series. It truly eats through tires. Blaney recognized that and used it to his advantage. He was proud of winning on a track where finesse is needed to survive until the end. There were quite a few other drivers that didn't have finesse this weekend. Kyle Busch spun tires on a restart and caused the field behind him to stack up. His brother was hit from behind by Denny Hamlin, causing Kurt to spin and hit the wall. He ended up dead last for the day as a result. He was clearly ticked off but finally conceded that Hamlin didn't do anything wrong. Unfortunately, it was simply a result of a racing incident. Chase Elliott had a rough day altogether after failing several pre-race inspections causing him to start at the rear of the field. That's where he finished after blowing an engine on a restart to the final stage. That 38th place finish was not welcomed by the home-state driver.
Where Are We Headed This Weekend?
This is going to be a heck of a weekend. The drivers and teams are headed to Bristol for the first dirt race since 1970. I'd imagine some drivers are really stoked, and some are probably not. Racing on dirt is certainly an interesting concept for stock car drivers. Setting up a concrete track with dirt is an even more interesting concept. It's taken many, many months of preparation. Bristol has actually been converted to dirt in the past, but it's been a couple of decades since that's happened. Steve Swift has been at the helm in transforming Bristol into the dirt masterpiece that we are going to see the drivers race on this weekend. He explains that there will be more than 20,000 yards of dirt added to the track overall. It is a total of 8 to 10 feet of fill dirt added to build up and create an approximate 18 degrees of banking. The banking was a little higher in past configurations, but Swift argues that getting the banking down to 18 degrees will create more competitive racing among the drivers. The half-mile track offers some of the best racing among the tracks in the entire circuit on a normal basis. Dirt will make things exceptionally exciting.
Odds and Value Picks
There are a lot of drivers who have zero experience on dirt. That is ultimately what is going to make this a pretty entertaining afternoon. Then we have Kyle Larson. Larson is hands-down the one to beat this weekend. With his hiatus from the series last year, Larson ran in the World of Outlaws and several other dirt races. The man won 40…FORTY…races last season. Not only does he have recent experience, but he won almost everything he entered last year. Not to mention, he was racing against guys that race dirt for a living. Larson knows his way around dirt tracks. It's certainly not something that most of the other drivers are accustomed to doing. I think that there will be some that might be able to hang with Larson, but that's going to be a tough battle to fight. Christopher Bell won the Chili Bowl several years ago but lost to Larson the last two seasons. He's going to be a driver to watch. Austin Dillon grew up racing with his brother Ty on dirt. Although his recent history on dirt tracks is pretty slight, Dillon will be another guy to keep your eyes on. Let's take a look at your potential winners heading into Bristol:
Favorite: Kyle Larson (+200). Bet your Food City Dirt Race picks for FREE by taking advantage of a 100% real cash bonus offer at BetNow!  
Mid-Range Pick: Austin Dillon (+900)
Dark Horse: Christopher Bell (+550)
As I mentioned previously, Bell won the Chili Bowl in 2019. He also won it the two years prior. He has wins at New Smyrna, Southern National Motorsports Park, and South Alabama Speedway as a Super Late Model driver. On top of that, he grew up racing and winning in micro-sprints. This guy is probably the closest person to running with Larson. Austin Dillon should also be pretty competitive and have a very solid day. It'll be a good day to earn some much-needed points. Dillon won the truck race at Eldora back in 2013. But most recently, Dillon won 3 different races at the Bristol Dirt Nationals last week. That's a pretty good amount of practice and victory heading into Sunday's race. Dillon is looking to capitalize on that and was even seen as a threat by Larson himself. Let's see where the drivers stand after Atlanta as we head into Bristol this weekend:
NASCAR Standings
Denny Hamlin (+2500)
Kyle Larson (+200)
Joey Logano (+3300)
Martin Truex Jr. (+2800)
Brad Keselowski (+4000)
Kevin Harvick (+3300)
Ryan Blaney (+1800)
William Byron (+6600)
Christopher Bell (+550)
Chase Elliott (+1600)
Austin Dillon (+900)
Kyle Busch (+1400)
Michael McDowell (+20000)
Alex Bowman (+3300)
Kurt Busch (+3300)
Chris Buescher (+10000)
I think that Dillon will jump inside the top 10 and that Larson will take (or come close to taking) the top spot from Denny Hamlin. It's tough to make a prediction based on absolutely no dirt track racing in recent NASCAR history. I really do believe the three drivers I listed are the top-tier contenders based on their dirt track history. I'll be more interested in seeing how the typical Cup big guns that don't race or have never raced on dirt perform. If nothing else, it's going to be a fun show to watch. Stay tuned as these drivers and teams unload. Question: Did you know that you can jump in and bet on drivers AFTER the race starts? Find this awesome feature at Bovada Sportsbook! Credit cards work there for depositing and they'll give you a 50% real cash bonus!
100% REAL CASH up to $300

USE BONUS CODE:
PREDICT100