[et_pb_dcsbcm_divi_breadcrumbs_module hide_homebreadcrumb="off" homebreadcrumbtext="Home" separator="sep-raquo" hide_currentbreadcrumb="off" homebreadcrumborientation="left" _builder_version="3.8″ fontsbreadcrumbs_font="Lato||||||||" fontsbreadcrumbs_text_color="#000000″ fontsbreadcrumbs_font_size="15px" fontsbreadcrumbs_line_height="16px" fontsseperator_font="||||||||" fontsbreadcrumblinks_font="||||||||" fontsbreadcrumblinks_text_color="#2567cf" custom_margin="25px|||" custom_margin_phone="30px|||" custom_margin_last_edited="off|desktop" custom_css_main_element="font-family: Helvetica Regular;" global_module="3641″ saved_tabs="all"][/et_pb_dcsbcm_divi_breadcrumbs_module]
Gander Outdoors 400 Betting Forecast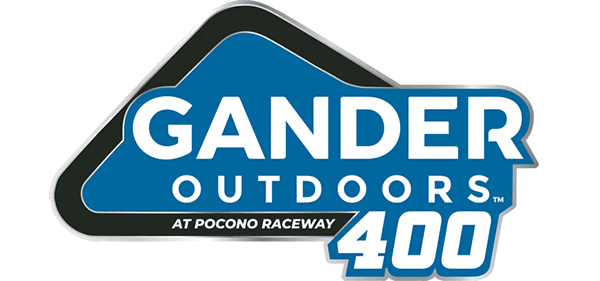 Race: Gander Outdoors 400
Date: Sunday October 7, 2018
Track: Dover International Speedway
Time: 2pm ET
TV: NBCSN
by Virginia Vroom, NASCAR Handicapper, Predictem.com
Bet your Gander Outdoors 400 picks at a top betting site.
The inaugural roval race is in the books, folks! What a race it was! I was curious how it would all work out being that this is a new road course experience for the drivers. Quite frankly, I was waiting for it to be a mess. In some aspects, it was. In others, it was very good racing. Overall, I think that the race was successful. I'm a fan of seeing this particular track as a regular in the series. The winner might shock some, but Ryan Blaney took the checkers after a rather dramatic last lap. He was interviewed and admitted that he lucked into that win, but he was a solid car all day long. He managed to run up front and stay at the top of the pack throughout much of the race. Many drivers including Brad Keselowski, Kyle Busch, and Austin Dillon were taken out of contention with wrecks. There seemed to be one particular turn that all of the drivers went in too hard and fast, causing major pileups. It was interesting to see the progression of skill and understanding the drivers gained as they got more laps on the track.
One of the most interesting moments of the race was when Jimmie Johnson and Martin Truex Jr. were racing for the lead. Johnson got loose and spun, taking Truex Jr. with him, and eliminating Johnson's championship hopes. In fact, Johnson, Kyle Larson, and Alex Bowman were all tied for position at the conclusion of the race. NASCAR used the best finish from the last three races to determine the final positions, leaving Johnson out to dry. Truex Jr. had no issues, as he was secured in the points to move on to the next segment, but that didn't stop him from slamming into Johnson's car after the race in a feat of retaliation. Quite frankly, I thought that was petty and unnecessary. Johnson most certainly didn't wreck Truex intentionally, so we'll have to wait and see if NASCAR throws any penalties at Truex. If they do, you can bet that it will affect the standings.
With that, the drivers move back to the oval they're used to as they head to Dover this weekend. This race starts the second round of the playoffs of NASCAR if you will. The Monster Mile, as it is affectionately known, is a great track. It gives the fans a lot to watch. This one-mile concrete track has 24-degree banking through the turn and 9 degrees on the straights. The high banking creates multiple grooves and some speedy times for a 1-mile track. It can be tough on equipment because of that, and drivers really have to take care of their tires. Pit road can also be a challenge, and drivers need to be cautious to avoid errors here, as they can cost them the race. There are a lot of experienced veterans here looking for wins, so I believe it will be a little tougher for the rookies this time around, but don't count them out completely.
When analyzing winners here, the veterans obviously take top ranking. We have drivers like Kyle Busch with 3 wins, Jimmie Johnson with 11 wins, and defending champion Kevin Harvick, who won the May race here. Brad Keselowski is also a driver to watch. He's been on fire for the last month, with multiple wins. His history at Dover is pretty darn good. It's not his best track, but with 4 top 10 finishes in his last 5 starts, he does an excellent job at navigating the track. He very well could've won the road course on Sunday, but he was one of those drivers that completely overdrove a turn. I am thinking that Brad has an excellent shot this weekend heading into Dover. Let's take a look at your potential winners as we head back to the oval tracks:
My Pick to Win: Brad Keselowski
Middle of the Road Pick: Chase Elliott
Dark Horse Prediction: Daniel Suarez
Daniel Suarez is a rookie to watch. Although he doesn't have the experience here that many other drivers do, he's managed to start and finish in the top 10 in all 3 of his races here. He might be a dark horse, but he's got the potential to stir the pot. When it comes to Chase Elliott, we're looking at a championship contender who is coming to one of his best tracks. You can bet that he's going to give this weekend everything he's got. In just 5 races here, Elliott has racked up 4 top 5 finishes. That's nothing to sneeze at. He's gotten better as the season's moved on, and I intend to see him in the top of the pack this weekend. They will all be chasing Keselowski, though. This guy has something figured out late in the season. He's come to life in the Chase, and I expect that to continue this weekend as he continues to dig towards another championship. Let's take a look at your current standings at the Charlotte race:
Wager on driver versus driver match-ups at
5Dimes
Here are your current top 12 after last week's race:
1. Kyle Busch
2. Kevin Harvick
3. Martin Truex Jr.
4. Brad Keselowski
5. Clint Bowyer
6. Joey Logano
7. Kurt Busch
8. Ryan Blaney
9. Chase Elliott
10. Kyle Larson
11. Aric Almirola
12. Alex Bowman
The race this weekend promises to be one filled with action. The last four guys in that list are going to fight hard to move up into the top 8 spots. They only have 3 races to do it before another elimination comes around. No one is safe at the Monster Mile. Stay tuned for an awesome day of racing at Dover International Speedway! Visit and bookmark this page to get my weekly NASCAR picks
<aside><!-- [et_pb_line_break_holder] --><div class="widget105"><!-- [et_pb_line_break_holder] --><h4 class="cash">Best Sportsbook Bonuses</h4><!-- [et_pb_line_break_holder] --><div class="widgetlist"><!-- [et_pb_line_break_holder] --><div class="col1"><!-- [et_pb_line_break_holder] --> <a href="https://www.predictem.com/out/IntertopsB"><img src="https://www.predictem.com/wp-content/uploads/2018/04/intertops.png" width="" alt="Bovada" /></a><!-- [et_pb_line_break_holder] --></div><!-- [et_pb_line_break_holder] --><div class="col2"><!-- [et_pb_line_break_holder] --><span class="list"><b>50% Cash</b></span><br><!-- [et_pb_line_break_holder] --><span class="list">4x Rollover</span><!-- [et_pb_line_break_holder] --> </div><!-- [et_pb_line_break_holder] --> <div class="col3"><!-- [et_pb_line_break_holder] --><a href="https://www.predictem.com/betting-sites/intertops/"><button class="btn-widget">Review</button></a><!-- [et_pb_line_break_holder] --></div><!-- [et_pb_line_break_holder] --></div><!-- [et_pb_line_break_holder] --><div class="widgetlist"><!-- [et_pb_line_break_holder] --><div class="col1"><!-- [et_pb_line_break_holder] --> <a href="https://www.predictem.com/out/BovadaB"><img src="https://www.predictem.com/wp-content/uploads/2018/04/bovada.png" width="" alt="Intertops" /></a><!-- [et_pb_line_break_holder] --></div><!-- [et_pb_line_break_holder] --><div class="col2"><!-- [et_pb_line_break_holder] --><span class="list"><b>50% Cash</b></span><br><!-- [et_pb_line_break_holder] --><span class="list">10x Rollover</span><!-- [et_pb_line_break_holder] --> </div><!-- [et_pb_line_break_holder] --><div class="col3"><!-- [et_pb_line_break_holder] --><a href="https://www.predictem.com/betting-sites/bovada/"><button class="btn-widget">Review</button></a><!-- [et_pb_line_break_holder] --></div><!-- [et_pb_line_break_holder] --></div><!-- [et_pb_line_break_holder] --><div class="widgetlist"><!-- [et_pb_line_break_holder] --><div class="col1"><!-- [et_pb_line_break_holder] --> <a href="https://www.predictem.com/out/GtbetsB"><img src="https://www.predictem.com/wp-content/uploads/2018/05/gt-bets.png" width="" alt="GtBets" /></a><!-- [et_pb_line_break_holder] --></div><!-- [et_pb_line_break_holder] --><div class="col2"><!-- [et_pb_line_break_holder] --><span class="list"><b>100% Cash</b></span><br><!-- [et_pb_line_break_holder] --><span class="list">20x Rollover</span><!-- [et_pb_line_break_holder] --> </div><!-- [et_pb_line_break_holder] --> <div class="col3"><!-- [et_pb_line_break_holder] --> <a href="https://www.predictem.com/betting-sites/gtbets/"><button class="btn-widget">Review</button></a><!-- [et_pb_line_break_holder] --></div><!-- [et_pb_line_break_holder] --></div><!-- [et_pb_line_break_holder] --><div class="widget-footer"><a href="https://www.predictem.com/best-sportsbooks/bonuses/">See all sportsbook bonuses</a></div><!-- [et_pb_line_break_holder] --> </div></aside>
<div style="width:340px; margin: 0 auto;"><!-- [et_pb_line_break_holder] --> <a class="twitter-timeline" data-width="340" data-height="500" data-link-color="#008156" href="https://twitter.com/PredictemPicks?ref_src=twsrc%5Etfw">Tweets by PredictemPicks</a> <script async src="https://platform.twitter.com/widgets.js" charset="utf-8"></script><!-- [et_pb_line_break_holder] --></div>