Goodyear 400 Race Analysis & Predictions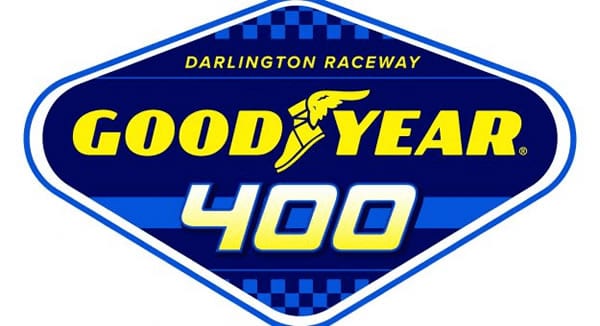 Race: Goodyear 400
Date: Sunday, May 9, 2021
Track: Darlington Raceway
Time: 3:30pm ET
Channel: FS1
What Did We Learn From Last Weekend?
Happy birthday to you! Happy birthday to youuuu! Happy birthday dear Kyle! Happy birthday to you!
It most certainly was a very happy birthday as Kyle Busch took home the win at Kansas Speedway. He is the 10th different winner in 11 races so far this season. Busch, by no means, dominated the race. He was very strong, that's for sure, but his win is a testament to his crew chief, pit crew, and Busch's ability to gain on the restarts. Overall, Kyle actually swept the weekend. He won the truck race the day prior and won Sunday's race to a crowd of haters. Honestly, Busch is booed because of his poor sportsmanship when he loses. He frequently refuses interviews or is overall pretty nasty when he doesn't win. Even with a second-place finish, he's typically cranky. Oh, and may the force be with you if someone wrecks him out! While he's a heck of a driver, Busch could take some lessons from the Hendrick garage in terms of how to conduct himself. I will never take away how skilled of a driver Kyle Busch truly is. I guess he's just extremely passionate. Yea. That's it. We'll chalk it up to him being passionate.
Lucky for us, we saw the good side of that passion this weekend. We also saw some disappointment from other drivers, although I dare say that they handled their disappointments better than Kyle Busch. Kyle Larson was probably the most disappointed of the day. He led the most laps, a total of 132, as a matter of fact, but a late race mishap led to his day ending with a 19th place finish. Larson got mired in a restart with two laps to go and ended up pushing Blaney a little too hard. He caused Blaney to go sideways and took himself out in the process. Larson's eagerness got the best of him this go around. He also got a little too eager with 32 laps to go when he pushed Denny Hamlin a little too hard. Hamlin ended up smacking the wall, causing him another race lost. Hamlin is actually the only Gibbs car that doesn't have a spot in the playoffs right now. Ironically, Hamlin is sitting atop the points leaderboard. He'll need to get a win to lock in his spot, though, with so many different drivers pulling into victory lane so far this year. Other guys are still looking for their first win of the season too. Kevin Harvick, who basically lucked into a second-place finish this past weekend, is also looking for his first win still. Third place finisher Brad Keselowski won Talladega the weekend prior, so he's good to go. However, Matt DiBenedetto and Chase Elliott, who rounded out the top 5 spots, also are looking for a win.
Where Are We Headed This Weekend?
They're going to have their shot this weekend as we head to the throwback race at Darlington. I just love this race. It takes us fans back to the days of some serious racing. Drivers get to pay homage to their idols or their old numbers or paint schemes. Chase Elliott is honoring Alan Kulwicki in the old Hooters scheme, and Kyle Larson is running his old kart colors. It's going to be a pretty neat field to look at, that's for sure. Darlington is one of the best places to do a throwback with its rich history in NASCAR. "The Track Too Tough To Tame," or "The Lady In Black," as it's affectionately known, originally opened in 1950. With its highly unique configuration, there's nothing quite like Darlington when it comes to tracks on the circuit. It's shaped like an egg because, during initial construction, a promise was made to not disturb a minnow pond on the west side of the property. That contributed to the eccentric nature of the track. Darlington is a 1.366 mile asphalt oval with 25 degrees of banking through turns 1 and 2 and 23 degrees of banking through turns 3 and 4. There is minimal banking on both of the stretches. As you can imagine, this makes for some difficulty for the teams when it comes to setting the cars up. One set of turns is vastly different than another set. Because of the differences across the track, the tires also play a significant role at Darlington. Tires tend to show some serious wear in the green flag runs that we have. The way the cars are set up often plays a huge role in whether or not the tires survive the green flag runs. If the drivers can take care of their tires, they're going to be contenders.
Odds and Value Picks
There are a lot of veteran drivers that can manage to get around this track pretty well. Kevin Harvick is probably at the top of the list. In his last ten starts, Harvick has come away with 9 top 5 finishes. He also won 2 of the previous three races we've had here. Harvick clearly has the best stats in the recent history of this track. I do think that he is going to have some competition from Kyle Larson. While Larson struggled at Kansas, it was only because he was racing hard and trying to win. If Larson learned from last weekend, I think that he is going to see the checkered flag this weekend. Larson, while only having six starts at Darlington, has three top-three finishes in his last four races. He obviously knows his way around this track. In his last two races, he's led more laps than any other driver in their last five races. That's pretty impressive. Let's take a look at your potential winners as we head into the track, too tough to tame.
Winner: Kyle Larson (+450)
Mid-Range Pick: William Byron (+1600)
Dark Horse: Matt DiBenedetto (+4000)
DID YOU KNOW… that you can bet on NASCAR races LIVE while they're in progress? Find this awesome betting feature at a sportsbook where your credit card WILL work for deposits and where you'll receive a generous 50% real cash bonus on your first deposit up to $500 and where you'll receive rebates on EVERY wager you place; win or lose! —-> Bovada Sportsbook!
Stay with me here. Matt DiBenedetto is not given nearly the amount of air time that he deserves. We're over here talking about Bubba Wallace because he won one stage, and DiBenedetto has been nailing top 5 and top 10 finishes. DiBenedetto doesn't have a win here…yet…but he does have a couple of top 10s. He also has a strong string of finishes this year, and Wood Brothers Racing is seeing things click with this driver. I think that DiBenedetto is going to get another win, and it just might be here if he can stay out of trouble and stay upfront to get a late race run. William Byron is another driver that is coming into his own. He has a solid group of stage finishes here, with even one stage win. He's looking for his first Darlington win and has been consistently better in his last two races here. Look for Byron to step up to the plate and be competitive this weekend. Everyone will likely be chasing Larson. I think that he's got the competitive edge and really wants another win. He needs to be smart this weekend and ensure that he keeps himself and everyone else out of trouble as he continues to try to gain as many points as possible. Let's take a look at your current leaderboard.
NASCAR Standings
Denny Hamlin (+550)
Martin Truex Jr. (+750)
William Byron (+1600)
Joey Logano (+1000)
Ryan Blaney (+2000)
Brad Keselowski (+800)
Chase Elliott (+900)
Kevin Harvick (+700)
Kyle Larson (+450)
Kyle Busch (+800)
Austin Dillon (+4000)
Christopher Bell (+2500)
Michael McDowell (+15000)
Alex Bowman (+1800)
Chris Buescher (+10000)
Matt DiBenedetto (+4000)
As you can see, DiBenedetto is on the hot seat, although he's been making ground in the last few weeks. A win sure would be awesome for him, so he doesn't have to have so much pressure on him with the points every week. William Byron is quietly sitting in 3rd spot. He's been consistent. Although he doesn't have wins, much like Denny Hamlin, he's definitely been a strong driver through the year so far. Kyle Larson is volatile. He's on, or he's off. Like I said before, he needs to really get his head in the game this weekend and eliminate the mistakes. There is not a lot of room for error at Darlington, and mistakes are not easy to come back from here. Stay tuned to see how these drivers and teams are treated by "The Lady In Black." Bet your picks FREE this week by taking advantage of a sweet 100% REAL CASH bonus on your first deposit of $50 to $300 at MyBookie Sportsbook! Must use promo code PREDICT100 in order to receive the special bonus! Click here to sign up now!