O'Reilly Auto Parts 500 Race Predictions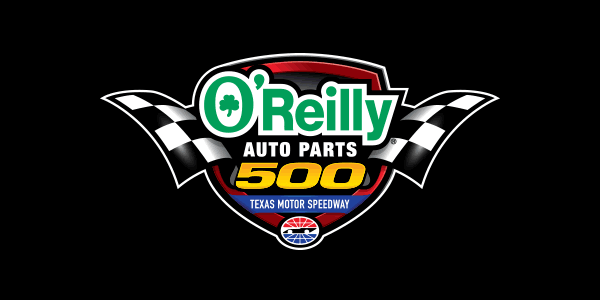 Race: O'Reilly Auto Parts 500
Date: Sunday, July 19, 2020
Track: Texas Motor Speedway
Time: 3 pm ET
Channel: NBCS
What Did We Learn From Last Weekend?
The finish at Kentucky may have been the best finish of the season so far. The last 20 laps were pretty awesome. They were caution-filled, with a green-flag-checkered finish leaving Cole Custer as the winner on Sunday afternoon. He is the first rookie to ever win at Kentucky as a matter of fact. Custer made some bold moves, coming in 4 wide at one point, to defeat veterans Kevin Harvick, Martin Truex Jr., and Ryan Blaney for a 0.271-second win over Truex when it was all said and done. It was a wild ride, as Ryan Blaney dove deep onto the bottom line, getting squirrely along the way. He came up into Harvick, causing Harvick to get loose and move up the track. This gave an opportunity for Matt DiBenedetto to come through the ruckus and take home 3rd spot. It was a great day for the rookies, which is unexpected at Kentucky. There hasn't been a race where a rookie has finished better than 15th since this track's inception.
Kevin Harvick had a strong run going there late in the race, not to take away from Aric Almirola, who led a total of 128 of the 267 laps. Almirola was strong in the early half of the race, but with the pace picking up on the back half, he didn't fare as well. Regardless, it was a strong showing for that team and one that they are surely hoping to build on moving forward. Going back to Harvick, he ended up 4th, and Kurt Busch rounded out the top 5. Busch was doing well throughout the entire afternoon, but just came up short when it came down to it. There were several drivers with cars that just edged him out a touch. Ryan Blaney, Christopher Bell, Aric Almirola, Brad Keselowski, and Tyler Reddick finished out the top 10. With a history of no rookies finishing better than 15th since NASCAR started racing the Cup Series here, the 2020 group of rookie drivers left no stone unturned. A total of 4 rookie drivers finished in the top 10 overall. Veterans, watch out. These guys are on fire, and they're coming for the win. This weekend's race is sure to continue the excitement.
Where Are We Headed This Weekend?
This weekend, the drivers are headed to Texas Motor Speedway. First, they're making a quick pit stop at Bristol Wednesday night to run the All-Star Open and the All-Star Race. This is just a blip in the schedule, mostly for the fans, with a nice payout for the winner. This particular race has no bearing on points, so we generally see a lot of risks taken and a lot of very competitive racing. Texas, on the other hand, is a more conservative race. We're not short track racing like at Bristol. It will be somewhat similar to Kentucky, with the temperatures likely being a touch higher. This means that the setup of the cars will be slightly different, although I anticipate many of the same drivers that were solid at Kentucky to be solid at Texas. This particular track is a 1.5-mile asphalt oval. It has 20 degrees of banking through turns 1 and 2 and 24 degrees of banking in turns 3 and 4. It's a pretty cookie-cutter intermediate track. Track position is absolutely critical here. Once drivers get out front, it's hard to catch them for the most part. With longer green flag runs and higher temperatures, tires are sure to be an important factor as well. With a longer race than Kentucky, 500 miles versus 400 miles, I believe that fuel strategy will also come into play. So you can see that we will likely have a trinity of variables fighting against the drivers.
Odds and Value Picks
Who will be the strongest team in making the trinity work in their favor? Well, I'm pretty certain we'd be naïve not to put Kevin Harvick to the front of the pack. With three wins in the last 5 Texas races and his current strong and consistent finishes, Harvick is going to be the one to beat. In the last 11 starts here, Harvick has never finished outside the top 10 and has three runner-up finishes as well. There's really no active driver that is stronger. Other contenders to consider include Martin Truex Jr. and also the Penske drivers. Logano has been strong this year, but his last and only win at Texas came in 2014. In more recent years, he hasn't been able to close the deal. That isn't to say that he won't win here again. In fact, with 8 top 10 finishes in his last ten starts, Logano is going to be a force that Harvick will have to outdrive. Martin Truex Jr. is also another driver that I anticipate fighting hard for a win. He's actually never had a win here, but that's not going to stop him from fighting to get out front and stay out front this weekend. Much like Logano, Truex also has 8 top 10 finishes in his last ten starts. Let's take a look at all of your potential winners this weekend as we head to Texas:
Favorite: Kevin Harvick (+270). Bet your O'Reilly Auto Parts 500 picks for FREE by taking advantage of a special (no joke, only found at Predictem) 100% real cash bonus where you can deposit anywhere from $100 to $300 and get a dollar-for-dollar matching bonus added to your account! Take advantage of this great offer at MyBookie! (Must use promo/bonus code PREDICT100) 
Midrange Odds: Ryan Blaney (+900)
Dark Horse: Tyler Reddick (+8000)
Reddick is becoming more and more consistent as the year trudges forward. He's never started here in a Cup car, but that's what happens when you're a rookie. As an Xfinity driver, he's had a bunch of different finishes. Reddick has finished 2nd here twice. Other than that, though, Reddick has suffered with finishes of 23rd or worse. Quite frankly, this kid is in a whole different position this year. By finishing 2nd on more than one occasion, Reddick has shown that he can get around this track well. With his performance this year, I think that he's going to show up the rest of the rookie field and run upfront for a good portion of the afternoon on Sunday. Ryan Blaney is another Penske driver that we need to keep our eyes on. With the exception of an incident in the race in early 2019, Blaney has 3 top 10 finishes in his last four starts, with a runner-up finish in November of 2018 after starting from the pole. As another driver who is really coming into his own and also coming off a potential win last weekend, Blaney will undoubtedly be a driver to keep your eyes on. The points are starting to heat up. Midway through the year, these guys are going to start fighting a little bit harder to ensure that they earn their way into the playoffs. With Cole Custer now securing his spot, it's true that anything can happen, and everyone has a shot. Let's take a look at the standings after Kentucky.
Remember to check out and bookmark our
NASCAR Picks
page for expert insight and free race predictions!
NASCAR Standings
Kevin Harvick (+270)
Brad Keselowski (+1000)
Ryan Blaney (+900)
Chase Elliott (+900)
Joey Logano (+1000)
Denny Hamlin (+600)
Martin Truex Jr. (+750)
Aric Almirola (+2200)
Alex Bowman (+3300)
Kurt Busch (+2500)
Kyle Busch (+600)
Matt DiBenedetto (+3300)
Clint Bowyer (+5000)
William Byron (+4000)
Jimmie Johnson (+2800)
Austin Dillon (+10000)
We didn't see any driver move in or out of the top 16 after Kentucky. We saw some shifts, with Elliott dropping a couple of spots and Keselowski moving into 2nd, trying to make a run out our perpetual points leader. Harvick has maintained his position as the leader for a very good majority of the season thus far. Honestly, I think that he is only going to pad that lead by taking the checkered flag Sunday at Texas. Stay tuned for another action-packed race this Sunday at Texas Motor Speedway!