[et_pb_dcsbcm_divi_breadcrumbs_module hide_homebreadcrumb="off" homebreadcrumbtext="Home" separator="sep-raquo" hide_currentbreadcrumb="off" homebreadcrumborientation="left" _builder_version="3.8″ fontsbreadcrumbs_font="Lato||||||||" fontsbreadcrumbs_text_color="#000000″ fontsbreadcrumbs_font_size="15px" fontsbreadcrumbs_line_height="16px" fontsseperator_font="||||||||" fontsbreadcrumblinks_font="||||||||" fontsbreadcrumblinks_text_color="#2567cf" custom_margin="25px|||" custom_margin_phone="30px|||" custom_margin_last_edited="off|desktop" custom_css_main_element="font-family: Helvetica Regular;" global_module="3641″ saved_tabs="all"][/et_pb_dcsbcm_divi_breadcrumbs_module]
Overton's 400 Picks and Predictions for July 1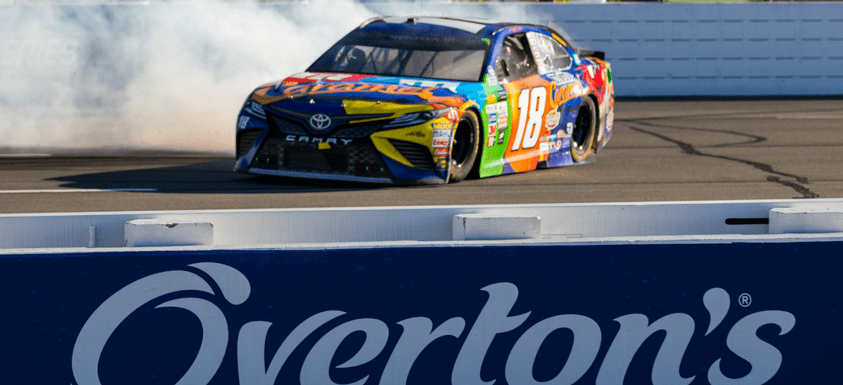 Race: Overton's 400
Date: Sunday July 1, 2018
Track: Chicagoland Speedway
Time: 2:30 pm ET
TV: NBCSN
by Virginia Vroom, NASCAR Handicapper, Predictem.com
Sonoma proved to be a pretty good race. In fact, it proved to be a race where strategy and wit took the win. Ultimately, it was a race of crew chiefs, as Cole Pearn outsmarted Rodney Childers. Although they were the defending winners of the race, Childers believed that they didn't run their best race last year and wanted to do things differently. They worried a little too much about everyone else, though, leaving it to Cole Pearn to pull and bait and switch on pit spots. On lap 73, Martin Truex Jr. was told to pull in for a green flag pit spot; however, at the very last minute, Pearn called off the stop and told Truex to stay on the track. Childers missed that call and had Harvick come in for a stop, getting the #4 team off sequence with Truex for the remainder of the race. That is exactly what Truex needed and exactly why he ended up with the win at the end of the day.
This weekend, the drivers are headed back to a typical oval. I'm not too sure if it will make a difference in the finishing order, though. Following Truex and Harvick at Sonoma were Clint Bowyer, Chase Elliott, and Kyle Busch, who has dominated for a few years now. That top five running order is pretty solid. Chase Elliott had a much needed good finish. We know that he's strong, but he's wavered over the last several weeks and the consistency just hasn't been there for this team. That being said, the remainder of that top 5 is no surprise whatsoever, and these will likely be the guys fighting it out for the top spots this weekend as well. One of the more impressive finishes in my opinion was the 12th place of Chris Buescher. We always have those one or two drivers who pull out a strong finish on the road courses. Some of these guys excel at these types of different tracks while still struggling on the typical ovals.
Buescher will likely resume his usual finishing spot somewhere in the 20s this weekend as the drivers gear up for Chicago land. In the grand scheme of NASCAR tracks, this is one of the newer ones, with its inauguration coming in the summer of 2001. It's a 1.5- mile asphalt track with 18 degrees of banking in the turns, 11 degrees on the front stretch, and 5 degrees on the backstretch. This is a track position track, meaning the drivers that qualify out front will be the luckiest of them all, as they can tend to pull away from the field. The biggest contention at Chicago, though, will be tires. For some reason, this place can be bonkers on tires and tire allotment for the teams, thus it will be another weekend of strategy for these crew chiefs and teams. That means those veterans (our core three teams) will be the ones to watch.
Kevin Harvick, Martin Truex Jr., and Kyle Busch again will be the drivers to beat. They are nothing short of the cream of the crop this year, with wins week in and week out. They can't be discounted. The man to beat will be Harvick. He's been the epitome of a pro on these configurations this year. That's not to say that the other guys won't have something for him. The competition is steep. While Harvick is boasting a handful of wins already this season, Kyle Busch and Truex are not letting him run away with the show just yet. Those drivers will
definitely give Harvick a run for his money. All three of these drivers are in the top 5 list of most laps led in the last two races here. Tell us your thoughts. Here's a peak at your potential winners this weekend:
My Pick to Win: Kevin Harvick
Middle of the Road Pick: Chase Elliott
Dark Horse Prediction: Ryan Blaney
Blaney had one of his worst finishes last weekend at Sonoma. While we saw a driver like Buescher manage a better than usual finish, Blaney's finish is more indicative of what inexperienced racers have on road courses. He should be back in better form as we get back to what these drivers are used to. Quite frankly, a finish like that will oftentimes light a fire for the teams to come back in prime fashion the following week. Chase Elliott showed us that he's still got something going on despite his struggles thus far this season. Although he's faltered, Elliott has a very good opportunity to make up ground at this intermediate speedway. He's best at this configuration and needs to gain some valuable points to try and move up the list a little more.
Here are your current top 16 after last week's race:
1. Kyle Busch
2. Kevin Harvick
3. Joey Logano
4. Brad Keselowksi
5. Martin Truex Jr.
6. Clint Bowyer
7. Kurt Busch
8. Denny Hamlin
9. Kyle Larson
10. Aric Almirola
11. Ryan Blaney
12. Jimmie Johnson
13. Chase Elliott
14. Erik Jones
15. Alex Bowman
16. Ricky Stenhouse Jr.
We are in the midst of the season now, and drivers are looking to continue their buildup of points. While stage wins are great, those race wins are key! There are a lot of drivers still on the outside looking in. We'll have to see if any other teams can come up with the same sort of strategies or out-smarting moves like those of Cole Pearn. It's becoming more and more of a strategy race these days instead of a driver's race, so maybe there's some hope for the drivers left on the outside of the standings. Stay tuned as the drivers head to Chicago for a weekend of fun-filled patriotic racing! Oh, and p.s. this is the debut for Dale Jr.'s broadcasting career, so for those missing seeing Jr., stay tuned!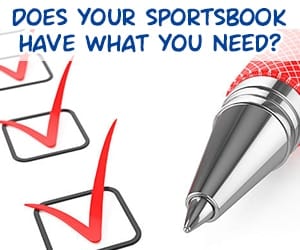 <div class="widget105"><!-- [et_pb_line_break_holder] --><h4 class="parlays">Best Parlays</h4><!-- [et_pb_line_break_holder] --><!-- [et_pb_line_break_holder] --><table id="parlay"><!-- [et_pb_line_break_holder] --> <tr><!-- [et_pb_line_break_holder] --> <th><span class="team"></span></th><!-- [et_pb_line_break_holder] --> <th>2 Team Parlay</th><!-- [et_pb_line_break_holder] --> <th>3 Team Parlay</th><!-- [et_pb_line_break_holder] --> <th>4 Team Parlay</th><!-- [et_pb_line_break_holder] --> </tr><!-- [et_pb_line_break_holder] --> <tr><!-- [et_pb_line_break_holder] --> <td><a href="https://affiliates.sportbet.com/tracking/Affiliate.aspx?idBook=2&mediaTypeID=220&AffUrlID=80&LandingPageID=55"><img src="https://www.predictem.com/wp-content/uploads/2018/06/sportbet-sm.png"></a></td><!-- [et_pb_line_break_holder] --> <td>2.74 to 1</td><!-- [et_pb_line_break_holder] --> <td>6.24 to 1</td><!-- [et_pb_line_break_holder] --> <td>13 to 1</td><!-- [et_pb_line_break_holder] --> </tr><!-- [et_pb_line_break_holder] --> <tr><!-- [et_pb_line_break_holder] --> <td><a href="https://record.bettingpartners.com/_5vfuDOH_H2wWPf2JTsWUjGNd7ZgqdRLk/1/"><img src="https://www.predictem.com/wp-content/uploads/2018/06/bovada_sm.png"></a></td><!-- [et_pb_line_break_holder] --> <td>2.64 to 1</td><!-- [et_pb_line_break_holder] --> <td>6 to 1</td><!-- [et_pb_line_break_holder] --> <td>12.3 to 1</td><!-- [et_pb_line_break_holder] --> </tr><!-- [et_pb_line_break_holder] --> <tr><!-- [et_pb_line_break_holder] --> <td><a href="https://record.webpartners.co/_jGZUKO3JWgwmunhzcKAZ62Nd7ZgqdRLk/1/"><img src="https://www.predictem.com/wp-content/uploads/2018/06/mybookie-sm.png"></a></td><!-- [et_pb_line_break_holder] --> <td>2.64 to 1</td><!-- [et_pb_line_break_holder] --> <td>6 to 1</td><!-- [et_pb_line_break_holder] --> <td>12 to 1</td><!-- [et_pb_line_break_holder] --> </tr><!-- [et_pb_line_break_holder] --></table><!-- [et_pb_line_break_holder] --><div class="widget-footer"><a href="https://www.predictem.com/best-sportsbooks/parlays-odds/">See all Sportsbook Parlays</a></div><!-- [et_pb_line_break_holder] --></div><!-- [et_pb_line_break_holder] --><!-- [et_pb_line_break_holder] --><!-- [et_pb_line_break_holder] --><style><!-- [et_pb_line_break_holder] --> #parlay {border-collapse: collapse;<!-- [et_pb_line_break_holder] --> width: 100%; border: 0px;<!-- [et_pb_line_break_holder] --> font-size: 14px!important;}<!-- [et_pb_line_break_holder] --> #parlay td, #parlay th {<!-- [et_pb_line_break_holder] --> border: 0px;<!-- [et_pb_line_break_holder] --> padding: 8px;<!-- [et_pb_line_break_holder] --> text-align: left;}<!-- [et_pb_line_break_holder] --> #parlay th {<!-- [et_pb_line_break_holder] --> padding-top: 5px;<!-- [et_pb_line_break_holder] --> padding-bottom: 5px;<!-- [et_pb_line_break_holder] --> font-weight: bold;<!-- [et_pb_line_break_holder] --> line-height: 14px;<!-- [et_pb_line_break_holder] --> text-align: center;<!-- [et_pb_line_break_holder] --> color: #000;}<!-- [et_pb_line_break_holder] --> #parlay tr {border-bottom: 1px solid #edeef0;}<!-- [et_pb_line_break_holder] --> .team {font-size: 16px;}<!-- [et_pb_line_break_holder] --></style>
<a class="twitter-timeline" data-width="300" data-height="500" data-link-color="#008156" href="https://twitter.com/PredictemPicks?ref_src=twsrc%5Etfw">Tweets by PredictemPicks</a> <script async src="https://platform.twitter.com/widgets.js" charset="utf-8"></script>