United Rentals Work United 500 Race Picks & Analysis 3/12/23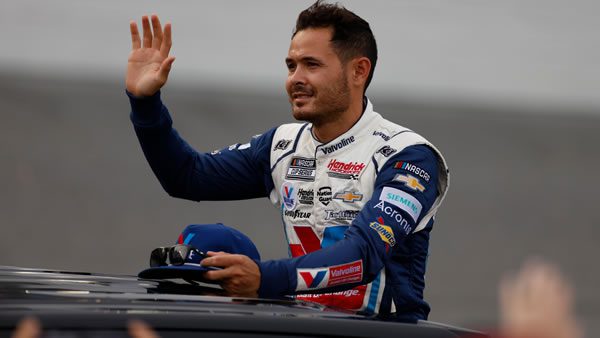 Race: United Rentals Work United 500
Date: Sunday, March 12, 2023
Track: Phoenix Raceway
Time: 3:30 pm ET
Channel: FOX
What Did We Learn From Last Weekend?
It turned out to be a Hendrick show at Las Vegas this weekend! William Byron took the win after winning all of the stages to begin with and leading over 100 laps. He had a strong car throughout the day, but he was very fortunate at the end of the race when a caution came out. At the time, teammate Kyle Larson had quite the lead on the field, that is, until Aric Almirola clipped the wall and brought out the final caution. Larson's entire 5-second lead was gone. Not only that, but Byron and his team bested Larson off pit road just enough to get him out front for the restart. With only a green, white, checkered remaining, Truex was the only obstacle in front (or beside) of Byron at this point. He managed to easily maneuver around Truex and stayed ahead of Larson, who was hemmed up behind Truex on the restart. Larson still managed a runner-up finish, with Alex Bowman coming in third. Bubba Wallace and Christopher Bell rounded out the top 5 spots. Austin Cindric, Martin Truex Jr., Justin Haley, Kevin Harvick, and Daniel Suarez finished out the top ten.
Overall, it was an interesting day, with a lot of drivers battling loose conditions throughout the race. Joey Logano was one of those drivers who had to deal with a hard scrub on the outside wall that really seemed to ruin his day. Gibbs, Berry, and Chris Buescher all seemed to have wheel issues as well. Vegas showed us once again why tires and track position are key. For those who could keep up a little bit, they'd still have to deal with the almost 17-second deficit between just first and eighth place at one point. That type of separation in the field is why I think NASCAR looks for cautions and perhaps why stage racing originated. It gets boring after a while, watching the guys just pull farther and farther away. There's no real challenge and no excitement for the fans. That being said, the way that NASCAR has built these cars over the last few years is all the explanation we need as to why we don't see much true "racing" on the intermediates. The drivers and teams are stuck with their hands tied to a template that they aren't allowed to touch. That can make it pretty challenging to use any sort of engineering skill or capabilities to advance when you can't do anything to the cars.
Where Are We Headed This Weekend?
Phoenix might prove to be a better race, though. I always enjoy the blue walls here, and this is typically a place where the racing is a lot better because of the lack of banking and the shorter track itself. Phoenix is a 1-mile asphalt dogleg oval with pretty negligible banking. It's anywhere from 3 degrees on the backstretch and the straightaway to the dogleg all the way to 10-11 degrees of progressive banking in turns 3 and 4. That doesn't touch the banking we see on the bigger tracks. Because of this, tires are going to be crucial. Track position won't be quite as important as guys can work their way through the field and catch the leader easier than they can at a track like Vegas, but with that in mind, we know that lap traffic will also be a factor. At just one mile, this is basically a short track. We're going to see quite a few more cautions, if I had to guess, based on contact rather than just tire issues or one guy getting loose into the wall late in the race.
Odds and Value Picks
When it comes to picking a winner, there are a few guys that were at the front of the pack last weekend that we are really going to have to watch as we head into Phoenix. That guy that took the gamble late in the race and didn't pit? Yeah, Truex. He's good here. He's got something renewed in him this year, and I think he might be a solid contender for the win this weekend. BUT, and that's a big but, he will have to beat Kyle Larson. Larson proved at Vegas that he's still got something to give these guys. With his previous record here at Phoenix, we really can't put much doubt in him. He's got an average finish of around 4th place (with the exception of engine failure in last spring's race) and has 7 top-10 finishes in his last eight starts. With a runner-up finish at Vegas and coming into one of his better tracks, he will be one to watch for sure. Let's take a look at your potential winners heading into Sunday's race with the current odds provided by Bovada:
Favorite: Kyle Larson +900
Mid-Range Pick: Kevin Harvick +1000
Dark Horse: Aric Almirola +5000
Almirola has been in the commentary one way or the other in the last few weeks for a reason. Something is clicking with that team. Although he had a rough go there at the end of the race at Vegas, coming into Phoenix should give that team a little something to look forward to. With one of the better finishing averages amongst all active drivers, Almirola has an opportunity to make something out of this weekend. I think we owe it to that driver and that team to give them more credit. With regard to Kevin Harvick, he seems to be in a pretty good spot this year. As he's closing out his career, he gets to race one more time at a track that he notoriously runs very well at. In his last six races, Harvick has an average finish of around 5th, 68 total laps led, and 6 top 10 finishes. With essentially nothing left to lose in this battle, I think that we're going to see an aggressive Harvick this Sunday. He will be contending for the win with the best of them through the entire race so long as they bring a strong car. All of them will have to outrun the Hendrick Chevrolet of Kyle Larson, though. I think we're at the point in the season where he will start to come alive. He doesn't need another runner-up finish. He wants the win. Larson has led 112 laps in his last six races, with one win and four top 10s. He will be the one to beat.
You would think that we would start to see the points starting to shape up a little bit, but then we have guys like Justin Haley throwing a top-10 finish in there for good measure. Phoenix will give us another element of how good these teams are with a completely different style of track. Being that we've run on a superspeedway and an intermediate, we are now going to see some short-track action. This will probably throw another wrench into the entire situation, but Phoenix is what racing is about. Let's see how everyone is stacking up after Las Vegas:
Ross Chastain
Alex Bowman
Kevin Harvick
Daniel Suarez
Martin Truex Jr.
Ricky Stenhouse Jr.
Denny Hamlin
Christopher Bell
Kyle Busch
Joey Logano
Chris Buescher
Brad Keselowski
Ricky Stenhouse Jr.
William Byron
Kyle Larson
Ryan Blaney
Bubba Wallace
Wallace is hanging in there and barely scraping the top 16, but his finish this past weekend was a strong one. He'll need to maintain that momentum, but he might struggle this weekend. Phoenix isn't notoriously a great track for him. Let's see if he can turn that around. Larson has some work to do to move up in the points. This weekend might position him well to get his ticket to the playoffs and also give him a healthy bump in the points. One driver missing from the top 16 is Chase Elliott. If you've been under a rock this week, you may not have heard that he suffered from a snowboarding accident and fractured his tibia. He is indefinitely out and really has ruined his chances for another championship this year. We'll have to wait and see if Josh Berry can do a little better this weekend with the #9 Camaro. He had a rough go of it at Vegas. Maybe Phoenix will be kinder. If nothing else, it's a great experience for the rookie driver. Stay tuned to see how Berry and the rest of the guys make it out of Phoenix!