Detroit Lions vs. Atlanta Falcons Week 16 Odds & Pick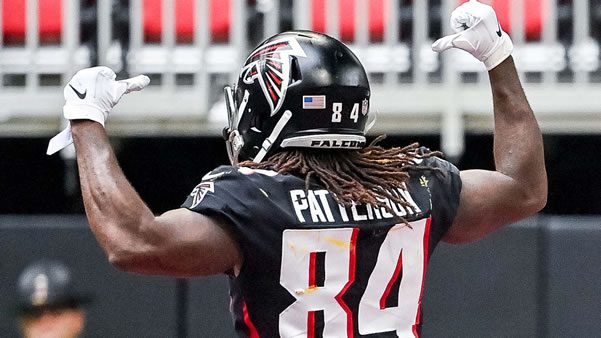 Detroit Lions (2-11-1 SU, 9-5 ATS) vs. Atlanta Falcons (6-8 SU, 6-8 ATS)
Week 16 NFL
Date/Time: Sunday, December 26, 2021 at 1PM EST
Where: Mercedes Benz Stadium, Atlanta, Georgia
TV: Fox
Point Spread: DET +6/ATL -6 (Betanysports – Why the heck would you bet on games at -110 odds when you only have to lay -105 here?)
Over/Under Total: 43
The Detroit Lions come to Georgia to take on the Atlanta Falcons in a week 16 NFC battle. Atlanta came up well short in a 31-13 loss to the 49ers on Sunday. Now back in their stomping grounds at Mercedes-Benz Stadium,, they look for better results against a Lions team that provided the surprise of the weekend on Sunday. Against a 10-win Arizona team at home, the Lions saw it all come together for a 30-12 upset win. Who can get it done this week in Atlanta?
Two Strange Teams
Both the Lions and Falcons have forced people to reconfigure their notion of what a "bad team" really is. With Atlanta, the writing is all over the wall in the form of an aging quarterback past his prime in Matt Ryan, the lack of a real run-game, a dearth of legit passing targets, a lousy line, and a defense that is truly substandard despite some areas of promise. There is not one thing you could say the Falcons do well. And still, last week they had a chance to get to .500. A team with what they have should probably be about 3-11.
Then you have a Detroit team that has won twice all season. You have a discarded QB in Jared Goff, a receiver crew of no-name talent, a perpetually-injured D'Andre Swift (questionable), no TJ Hockenson, and a defense that ranks toward the bottom in most relevant categories. But we see two wins in their last three games against the Vikings and Cardinals, not bad teams. A few weeks before that, they got a tie against the Steelers on the road. Combine that with 9 covers in 14 games and maybe people should be looking at the Lions a little differently. A bad team to be sure, they're still a bad team with a little edge.
What Makes the Lions Dangerous
Toward the end of the season, there will be a gaggle of teams that aren't in the playoff picture anymore and they come in many different forms. Some teams are out there still trying, but mentally, they've started mailing it in a bit. We see a Lions team that might not be getting everything right exactly, but they're still out there busting their butts for head coach Dan Campbell and his staff. People who plunk down their money on the Lions should brace for the occasional dud, but for the most part, you get a level of effort that's worthy of an investment this season.
Offensively, we're starting to see some people step up for Detroit. With Swift banged up, we've now gotten two good games from the previously-anonymous RB Craig Reynolds. We see Goff targeting Amon-Ra St. Brown a lot over recent games and with guys like Josh Reynolds and Kalif Raymond, the Lions have a receiver package that is starting to show its teeth. Goff works with an offensive line that would be the envy of teams with a lot better records.
Normally operating at a firepower disadvantage, the Lions come into Atlanta to face a team that might not be seeing things line up as well offensively. Outside of Cordarrelle Patterson, who isn't being used in the same hybrid role that led to some big early-season performances, the source of production is hard to locate. Russell Gage has put forth some decent games recently. But between the utter lack of a substantive run-game, the disappearance of Kyle Pitts, and the continued absence of WR Calvin Ridley, the Falcons are left with Matt Ryan struggling behind a bad line with limited sources of production.
More Picks: Get Ted Walker's Christmas Day Point Spread Bet >>>
Obstacles This Week for Atlanta
Also adding to the Falcons being a curious study this season is their backwards home/away form. A one-score win over the Jets is their only home-triumph this season. Normally, returning home to a dome in late-December following a two-week stretch on the road would provide relief. But not only are they coming up short at home lately, they're getting stomped, making one wonder how much of an advantage that will really be this week.
Meanwhile, the Lions obviously haven't been great on the road on a two-win season. And in their last road-showing, they were slaughtered by the Broncos, which wasn't a good look and definitely a bad week to be on the Lions. Still, in road games against the Vikings, Rams, Steelers, and Browns, they covered the spread with room to spare. And against an Atlanta team that hasn't appeared to extract much from being at home, maybe this road-component isn't all that much ammo in the Falcons' favor. I'd also be a little concerned about how the Falcons don't always recover well in bad spots. When they get down, they often stay down. Somewhat of a frontrunning team, they don't always have answers when things start getting away from them.
Take the Road Team
Not to overstate the case, as the Lions are precisely the kind of team that will remind you why they're 2-11-1 the second you start having fanciful notions about them. Good ATS record or not, it's hard to portray a 2-win team as being bankable in any kind of real way. But if looking for so-called bad teams who stand out as candidates to at least close the season strong and offer hope for next season, the Lions would be one of those teams. And not to sell short an Atlanta team that isn't as bad as they seem, but I think the value might actually lie with the Lions at this quote. Jared Goff being on the covid list to start the week isn't great and obviously you'd want to see he's good to go before making this move. But if it's all signs go, I'll take the Lions and the points.
Loot's Prediction to Cover the Point Spread: I'm betting on the Detroit Lions plus 6 points. Note: Be sure to check out our Georgia Bulldogs vs. Michigan Wolverines Prediction!
10* GAME OF MONTH **INSANE 75% NFL PLAYOFFS!
AAA Sports has gone 5-1 (83%) with their NFL Playoff picks over the L2 rounds and overall they enter the Super Bowl having gone an INSANE 75% (9-3!) with ALL of their NFL Playoff releases! AAA Sports is playing with HOUSE MONEY in BOTH the NFL and College Football this season and they're UNLOADING MASSIVELY in this year's Super Bowl with BOTH SIDE and TOTAL! BE THERE!