Free Monday Pick: Washington Redskins vs. New Orleans Saints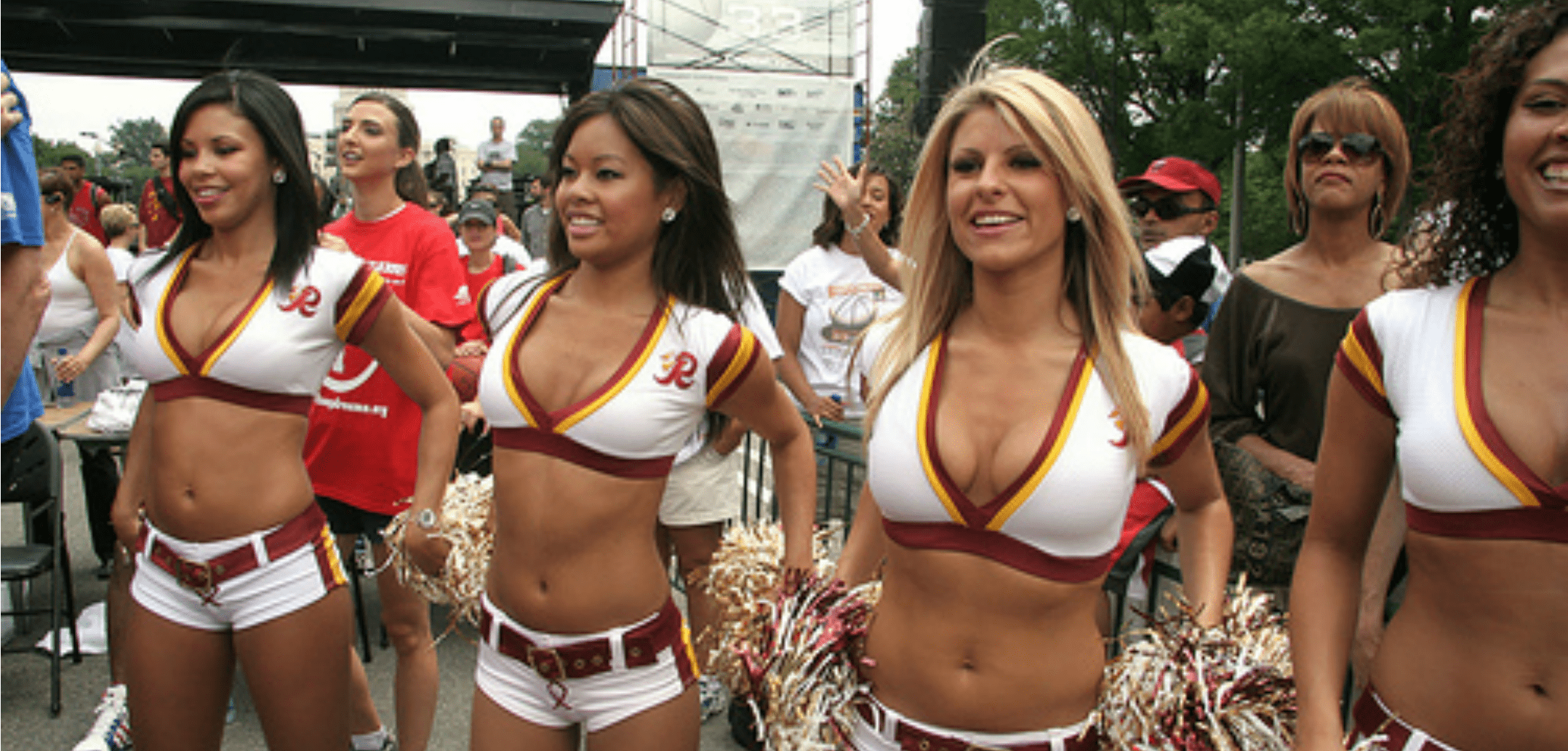 Washington Redskins (2-1 SU, 2-1 ATS) vs. New Orleans Saints (3-1 SU, 2-2- ATS)
When: Monday, October 8th, 2018, 8:15 PM EST
Where: Mercedes-Benz Stadium, New Orleans, Louisiana
TV: ESPN (DirecTV 206)
By: Kevin West, NFL Football Handicapper, Predictem.com
Spread: Wash +6.5/N.O -6.5
Over/Under: 53 (Opened at 51)
Power Ratings: Saints -11
Takeaways from Week 4
The Skins had a bye last week, but I'd like to focus on something not being talked about much around the league. Guys, the Redskins might be good. They started the season off winning on the road beating Arizona 24-6 CONVINCINGLY. Yeah, Arizona is weak this season, but it's still tough to win on the road. They then had a clunker at home vs. the Colts where nothing went right. As good teams do, they rebounded nicely and trounced the Pack 31-17. The defense held Luck to 177 and Rodgers to 240. The secondary appears to be for real. This week, they'll be facing a Saints team that hasn't really got their chit together yet.
The Saints went into New York last week and grabbed a 33-18 win vs. a Giants team that looked inept at best. Eli needs to go. 33 points makes it sound like they laid a whoopin' but they really didn't. Drew Brees only went 18-32 for 217 yards. It was the Kamara show where the shifty RB averaged 7.1 yards per carry and punched 3 into the end zone. Outside of that, TE Josh Hill led the team in receiving with 63 yards. It was an ugly game to watch and I'm going to stop talking about it because it's wrecking the boner I have for the Redskins this week, which I will return to promoting below.
How the Public is Betting the Redskins/Saints Game
Wrong. That's how they're betting it. Did you know that bookmakers call the general betting public squares? They know what most gamblers are going to bet before Joe Public even picks up the newspaper to look at odds. (For all you young whippersnappers, a newspaper is a thing us old farts used to wait for the paper boy to deliver every morning so we could view the spreads each day. We'd then call our bookies to place our bets, from a phone, which was attached to a wall). A whopping 68% are backing the Saints at -6.5! Minus six point five is quite possibly the worst point spread to be on. This is more or less a pyschological ploy that's trying to make you think "All the Saints have to do is win by a touchdown". The reality of this situation is that the Skins could be -6.5 and I may still have bet this game.
Washington has the better defense. Alex Smith runs a controlled offense where he's not going to make dumb mistakes that cause turnovers, The Skins are much more balanced than one would think, as they have a power running game, a pass catching running back in Chris Thompson, that N.O. has NO answer for, a GREAT short route runner in Jamison Crowder and a pair of deeper threats in sticky handed Paul Richardson and Josh Doctson who has yet to have his breakout game.
There is absolutely no rational reason for anybody to bet on New Orleans here laying almost a TD vs. a better team.
As for the total, the public are hammering the OVER to the tune of 72%. With the Saints struggles and Washinton having what appears to be a decent defense, it wouldn't surprise me a bit if this game went under. I'm not betting it though. I've seen Brees rise to the occasion way too many times in home games to risk my hard earned loot against that action.
When the Redskins Have the Ball
They'll likely try to run the ball with Peterson a bunch to keep Brees off the field. New Orleans has a pass funnel defense, so I see Jamison Crowder playing a huge role in this game. New Orleans doesn't hit the QB much, so Smith should have a clean pocket to do whatever he wants.
When the Saints Have the Ball
RB Mark Ingram returns from suspension this week which may cut into Alvin Kamara's touches. While Ingram is a plus RB, this may actually hurt the team, as Kamara has been producing at a ridiculous rate this season. Washington's D gives it up vs. the run so i see a ton of rushing attempts by the Saints. I'm too chicken to do it, but this is likely to help the UNDER 53 cash as the clock will keep moving. As noted above, betting an UNDER in New Orleans is always a scary proposition and one I'd prefer to pass on. But, if it happened to go up to 56, I'd surely consider it.
Historicals
The Redskins and Saints have only played once in the last few years, which was last season where N.O. squeaked out a 34-31 win in a game that saw a massive 991 combined yards. The teams have played six times since 1992 in which the 'Skins have won 5 of 6.
Injury Concerns
Washington lists 3 offensive lineman with questionable tags but at least 2 of them are expected to play. RB Adrian Peterson is listed as questioable, but practicted Friday and is expected to play. You better believe he'll be on the field and running with 100% effort as the Saints are the team that didn't play him. This guy isn't young, but NOTHING would surprise me as he is intense and could go off in this spot to give the Saints the finger here.
Saints CB Patrick Robinson was lost for the year. He was playing well before going down. LB Mati Te'o hasn't played the last couple games and is listed as ?. The Saints could use some injuries to starters, to allow second stringers to come in and do a better job! They've sucked this season!
TIRED OF YOUR CREDIT CARD NOT WORKING AT BETTING SITES? IT WILL AT THESE SPORTSBOOKS + GET A 100% BONUS!
Weather
Dome game. Nice and cozy.
Kevin West's Pick to Cover the Point Spread
Washington is the better team and they're getting points. There's nothing sexy about Alex Smith, but you can't dispute that he's a good game manager. We've got some A.P. revenge, a better defense and a Saints team that hasn't scratched their potential and are bringing back Ingram which may actually lessen their effectiveness as it takes touches away from the red hot Kamara. I'm recommending an 80% bet on the Redskins and take the other 20% and put it on the Skins money line at +230. For more of my takes including betting tips that will help you beat your bookie and live tweets during NFL Sundays, please follow us @PredictemPicks on Twitter. We promise not to spam you or post stupid-useless crap! Good luck this week! - Kevin