Houston Texans vs. Buffalo Bills Week 4 Pick ATS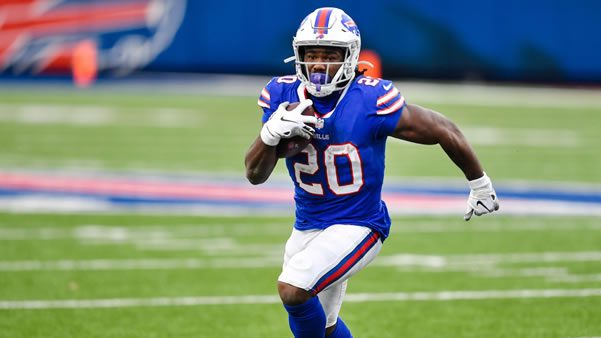 Houston Texans (1-2 SU, 2-1 ATS) vs. Buffalo Bills (2-1 SU, 2-1 ATS)
Week 4 NFL
Date/Time: Sunday, October 3, 2021 at 1PM EDT
Where: Highmark Stadium, Orchard Park, New York
TV: CBS
Point Spread: HOU +16.5/BUF -16.5 (Betanysports.eu - Why pay -110 odds when you could be laying only -105 here!)
Over/Under Total: 48
The Houston Texans make the trip on Sunday to face the Buffalo Bills in AFC action from Orchard Park. The Texans are coming off the long week, following a battering at the hands of Carolina last Thursday, 24-9. Dealing with some key injuries, their results have been getting worse over the first several weeks of the season, and they face what appears to be a tough outing in Buffalo this week against a Bills team that is starting to look like their old selves after a 43-21 win over Washington on Sunday. They look to keep it going at home this week.
Reality Setting in for Houston
By scoring a nice week one win over the Jaguars and in covering the spread and holding their own against the Browns, Houston was able to get some people to reconsider their preseason stance on them, which was bleak. There is an ongoing debacle with their star QB, underrated backup Tyrod Taylor is out for the time being, and they're now trying to make it work with former Stanford QB Davis Mills, a talented QB but one who lacks experience even on the collegiate level.
You want to give a young player like Mills a pass for not being great in his first NFL start. And he did make a nice connection with WR Brandin Cooks while not throwing any picks. Getting WR Anthony Miller in the mix seemed to help, and he caught Mills' only TD pass. But it's an offense where it's basically Cooks and a bunch of iffy role guys. The backfield won't make an impact most weeks with the waning combo of Mark Ingram and David Johnson. Miller with Cooks isn't such a bad WR 1-2 punch, perhaps, but otherwise, it's hard to find reliable production. Going into Buffalo against a Bills' offense that can do damage on a massive scale, it's tough to make a go of it with a young QB that no one is projecting for stardom, a sagging backfield, a lack of aerial weapons, and a doo-doo offensive line.
Silver Lining for the Texans
First off, the Bills aren't likely to be at a fever pitch for this game, coming off a tougher matchup against Washington, with an important road spot at Arrowhead looming the next week. It has some "sandwich game" appeal for Houston. There have been times this season where the Buffalo "D" looks like a unit a team like Houston could partially exploit. And we've seen the Texans' defense playing with some level of respect. They held the Jags to reasonable output, kept Cleveland from hitting their highest gear, and then allowed just 24 points to Carolina in a game where the Texans saw almost nothing go their way.
There seems to be a level of effort with the Texans and a connection to the coaching staff, And that type of scrappiness can go a long way when opponents need to cover big numbers. You see a Bills team getting their act together after a tough season-opener and one bristle at the prospects of the Texans being able to hang in there. But time and time again, we see that stark image fail to play out accordingly on the field. And with the Texans being vaguely scrappy and overlooked, it might not be as easy as it seems.
More Picks: Jay's Over/Under Total Pick
Houston in Over Their Head?
It's not that Houston doesn't have good individual players on their defense, but there are enough holes on the entire unit, both against the run and pass, to arouse a sense of hopelessness against this stocked Buffalo defense. We see Josh Allen starting to dial it in. He gets good help from Devin Singletary and Zack Moss in the backfield, with Emmanuel Sanders adding to a stacked aerial package with Stefon Diggs, Cole Beasley, and others. After watching them take apart a much more-respected defense like Washington, it doesn't bode well for the Houston "D" this week.
Then you take the Buffalo defensive front and pit it against this Houston offensive line, the picture becomes bleaker. Mills will be up against it in a tough road-spot in a hostile environment against an aggressive defense. To boot, he doesn't have a reliable run-game upon which to rely. Phillip Lindsay, David Johnson, and Mark Ingram have yet to take to this new offense. They're trying to get Anthony Miller involved, and in the end, it's basically Brandin Cooks. He's a fine receiver, but you start to get an idea of the firepower differential in this matchup.
In order to take an optimistic view on Houston, even from an ATS standpoint, you need a lot of stars to align. You need Mills to somehow rise above this all and play well. You need the run-game to kick into gear, the O-line to play above its head, and the secondary to somehow form into a respectable unit. If one of those things doesn't happen, it puts a potential blowout on the table. If you're looking for Buffalo apathy to help bridge the gap, it could be a long day.
Lay the Number
Sure, it's never a comfortable feeling to be starting the game down by this number of points. And one would be remiss in not saying that these pairings where the contrast in firepower and overall position is so stark, it often doesn't go according to form. It's almost too easy. You figure success in this biz doesn't come down to making overly obvious conclusions, such as the Bills thoroughly beating Houston at home. I just think in this particular matchup, the answers are so few for Houston that it's hard to picture anything other than a complete Buffalo win. And the possibilities of backdoor covers or a Buffalo lack of urgency isn't enough to take a stance on Houston. I'll take the Bills.
Loot's Prediction to Cover the Point Spread: I'm betting on the Buffalo Bills minus 16.5 points. Bet ALL your Week 4 NFL picks FREE by taking advantage of a 100% REAL CASH bonus on your first deposit of $100 to $1000 at Betnow Sportsbook!
$100% Cash up to $500

Football Betting Guide
New to football betting? NFL point spreads can be confusing at first, but our how to bet on football article help you bet like a seasoned pro! You'll also learn how to wager on teasers, parlays, over/unders, prop bets, futures and how point buying works.