Kansas City Chiefs vs Los Angeles Chargers Pick – Week 1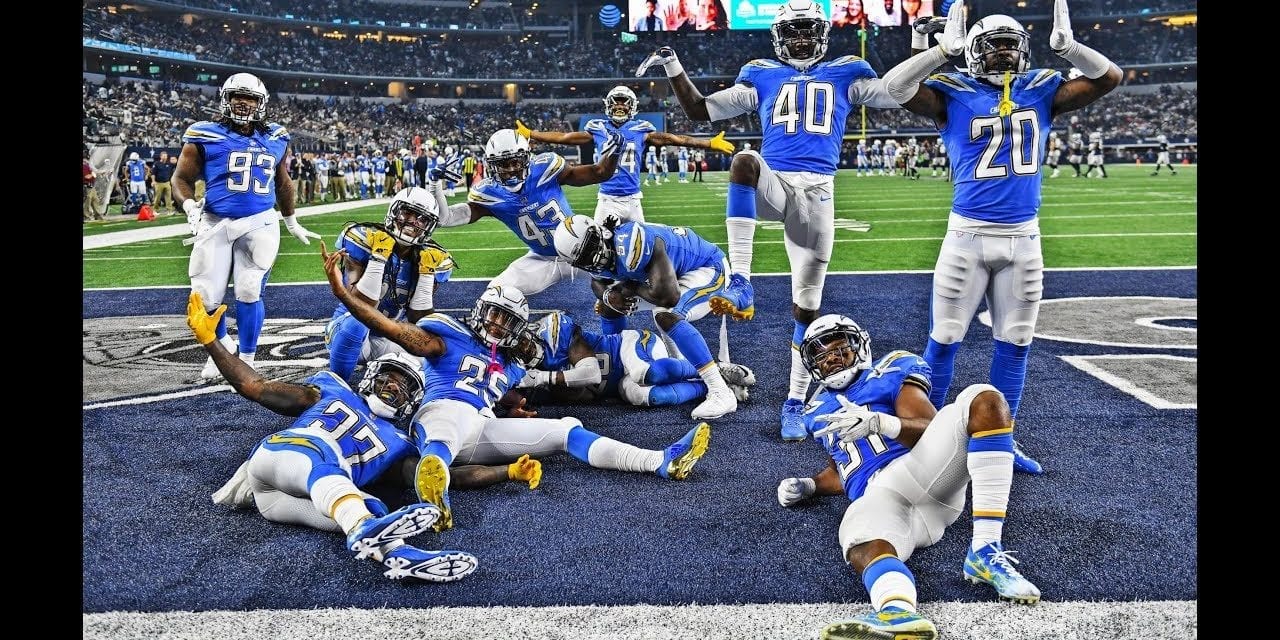 NFL Week 1
Date/Time: Sunday, September 9, 2018 at 4:05PM EDT
Where: StubHubCenter, Carson, California
TV: CBS
by Loot Levinson, Expert Football Handicapper, Predictem.com
Point Spread: KC +3/LAC -3
Over/Under Total: 47.5
Editor's note: Fellow Handicapper Keith Allen also picked the Chargers - 3.
The Kansas City Chiefs come to Carson on Sunday for a week one AFC West matchup with the Los Angeles Chargers. And for a guy from San Diego, it's still not easy writing that. Imagine a team that never did squat just ups and leaves you. It's like being with a girl out of sympathy and she ends up dumping you for a downgraded version. At any rate, the Chargers seem to be positioned to do some things in LA that they couldn't do in San Diego. They are loaded to the gills across many categories. The Chiefs have become constant factors in the division, but a new face at quarterback seems to make any number of realities possible.
The Chargers overcame a bad start last season to end up at 9-7, winning 6 of their final 8 games and starting to see some good things manifest. The amount of injuries and bad breaks they have shouldered over the past few years can't be over-exaggerated. One benefit of that is they have built a culture of toughness and roster depth, along with the ability to overcome personnel adversity.
The Chiefs are 33-15 in their last three seasons with a win total of 8 set by sportsbooks this year. But, maybe it was their lack of success in the postseason that forced their hand in making the switch at quarterback. Alex Smith is playing for the Redskins (who get teh Cards in wk 1), while second-year quarterback Patrick Mahomes takes over. On one hand, one likes the boldness in going with a more-aggressive QB, a guy who theoretically can do a better job in getting the most out of what has become a vast playmaking crew on offense. But until we see what it looks like with Mahomes out there, we just don't really know.
Stocked Offenses
Both teams have a number of different ways they can get you. If Mahomes can stretch the field, he can make use of a lot of weapons. Tyreek Hill is a dynamic playmaker, as is defending rushing champion Kareem Hunt. Tight end Travis Kelce is one of the best at his position. They added WR Sammy Watkins, who could fit in nicely. They can strike often and consistently and could be a handful this season.
The Chargers' offense really looks good heading into 2018. Rivers returns after another big season. RB Melvin Gordon is developing into a really nice weapon as he enters his third season. Keenan Allen is one of the best receivers in the business. He is accompanied in the pass-catching corps by talent like Tyrell Williams (questionable this week), Travis Benjamin, and second-year 2016 first-rounder Mike Williams, who could still become a star. Also in the mix is emerging weapon RB Austin Ekeler. Word also just came down that Antonio Gates will return for another season. He can still be valuable in spots.
Defensive Liabilities
The Chargers have started to really put together a mean-looking defense. Pass-rushers Joey Bosa and Melvin Ingram are a great duo and can really disrupt a QB, especially one taking the reigns for the first time. The addition of Kerwin James at safety adds promise, as it looks like he's going to work out. Guys like CB Desmond King really panned out last season. Casey Hayward is a pick-machine and CB Trevor Williams is a useful piece. Jahleel Addae rounds out what might be one of the Bolts' best secondaries in years. With Jatavis Brown and Denzel Perryman in the middle, there's a lot to like about this unit.
The Chiefs need to relocate their defensive prowess this season. They slipped hard last season. Getting Eric Berry (questionable) will help, as a player of his stature can make everyone around him better. Getting Anthony Hitchens from Dallas could help the middle. Justin Houston is still able to rack up the sacks. But it's a group that doesn't have a lot of difference-makers and will need some young and hidden talent to surface ahead-of-schedule if they're going to be factors this season. We'll see how a new-look secondary holds up against the difficult-to-defend Chargers' pass-attack.
Identifying X-Factors
Sometimes, catching bad breaks is endemic. For the Chargers, it truly is an unrelenting stream of bad breaks and unfortunate timing. This season, fans hope they are not besieged by injuries. Or they don't suffer those little in-game lapses when victory is all but otherwise assured. For Kansas City, they hope for a lot from an unproven commodity in Mahomes, but also need a lot of other stars to align, as well. And maybe if they get on a roll, they can stay on one, as they got away from their bread-and-butter a lot during midseason stretches.
Neither quarterback has the type of protection you'd like to see from a potential contender. The Chiefs lost some steam on their line, which wasn't very good to begin with. Fisher has been so-so, not what you want with a top overall pick. Center Mitch Morse is average on his best day and it's just not a great group to protect a QB who will be trying to find his bearings. The Chargers' O-line played pretty well last season, especially in the second-half. Mike Pouncey comes in and there could be a period of time before this front gels. Still, when the game, or the spread, is on the line late neither team has the dominant line you'd like to see to turn those moments into wins.
Lay the Points on the Home Favorite
Typically, the Chargers are best when expectations are low, both from a big game perspective or even the spreads within games. With the Chargers, you have a team that is without a home. LA cares more about the Milwaukee Bucks than they do about the Chargers. The stadium, a 30,000-seater, is usually more-filled with fans of the opponents. So, they're role as favorites here isn't that comforting as they're taking on consistent divisional powers — while they've spent the last decade sucking.
Still, this looks to be a tough matchup for Mahomes. The Chiefs got over recently due in large part to Alex Smith's ability to not screw things up and in comes this gun-slinger against a good secondary and a defense that can get after the QB. Meanwhile, the Chargers' offense could potentially have a big day against a Chiefs' defense that might not be tip-top this season. Sure, the Chiefs won both games last season and each by at least two touchdowns. I see things looking a little different this season, as the Chargers get the clear win at home.
Loot's Pick to Cover the Point Spread: I'm betting on the Los Angeles Chargers minus 3 points.