[et_pb_dcsbcm_divi_breadcrumbs_module hide_homebreadcrumb="off" homebreadcrumbtext="Home" separator="sep-raquo" hide_currentbreadcrumb="off" homebreadcrumborientation="left" _builder_version="3.8″ fontsbreadcrumbs_font="Lato||||||||" fontsbreadcrumbs_text_color="#000000″ fontsbreadcrumbs_font_size="15px" fontsbreadcrumbs_line_height="16px" fontsseperator_font="||||||||" fontsbreadcrumblinks_font="||||||||" fontsbreadcrumblinks_text_color="#2567cf" custom_margin="25px|||" custom_margin_phone="30px|||" custom_margin_last_edited="off|desktop" custom_css_main_element="font-family: Helvetica Regular;" global_module="3641″ saved_tabs="all"][/et_pb_dcsbcm_divi_breadcrumbs_module]
Pick: Chiefs Season Wins Over-Under 8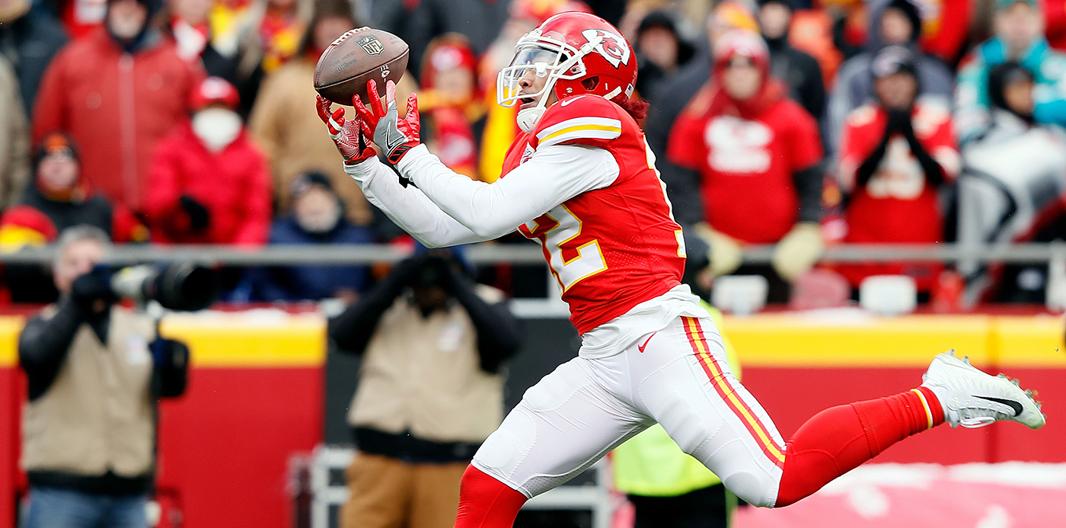 2017 brought high hopes for the Chiefs. They were fresh off of a 12 win season. Alex Smith had proven a capable quarterback during his 4 regular seasons under Reid but was 1-4 in post-season contests. The season started better than Reid could have envisioned, with the Chiefs throttling the
Patriots
and then racing out to a 5-0 start. They hit a rough patch in the middle of the season before righting the ship in week 14 and winning their last 4 games. Tyreek Hill and
rookie
Kareem Hunt far exceeded expectations and rewarded bettors that wagered on over 9 wins as the Chiefs ended at 10-6. Arrowhead fans were again disappointed in the playoffs as their team blew a 21-3 halftime lead against the Titans, losing 22-21 to end the year.
2018 holds a new look in KC. Smith was traded to the Redskins, paving the way for 2017 first round pick Patrick Mahomes to take the reigns for the Chiefs. Mahomes is the anti-Smith. Where Smith was conservative and always willing to check down, Mahomes is a strong-arm gun-slinger type. Smith won 50 games in Kansas City, but Reid finally gave up on the idea that Smith could lead a team on a deep playoff run. Sportsbooks are skeptical of the change and have set the win total over/under at 8. Though there are some concerns, Over is play.
The Case for NOT Picking the Over
Mahomes is an unknown. He started week 17 against Denver and looked like an NFL QB, completing 62% of his attempts for 284 yards. In college, Mahomes had a 65% completion percent, including throwing for 77 TDs, while also rushing for 22 scores. But how will he hold up over a full NFL season? He threw 1 interception against the Broncos, and had 25 in his final 2 years at Texas Tech. Mahomes will try to fit balls into tight windows, and NFL defenders could make him regret some of those decisions. Managing an NFL offense is a big step for Mahomes. Reid will try to make things easier on him, but Mahomes college career did not include huddles or being under center, so he will have to adapt. If Mahomes doesn't live up to expectations, winning 8 games will not happen.
The defense may be bad. In 2017, KC's D finished 26th in yards per play, but they were a more respectable 15th in points allowed. They struggled equally against both the run and pass, finishing 25th and 29th respectively in yards allowed. If the per play performance doesn't improve, we can see the point total will not be as low. And it could be worse in 2018. All Pro CB Marcus Peters was traded to the Rams for draft picks. Peters had regressed somewhat in '17 but was still considered an elite CB. Eric Berry will be welcomed back after tearing his Achilles in the season opener to start at Safety with Daniel Sorenson. David Amerson and Steven Nelson start at the corners and will be challenged early and often by opposing offenses.
As is generally the case for weak defenses, Kansas City couldn't get to the quarterback last year, recording only 31 sacks. Justin Houston is the team's premier rusher but has been slowed by injuries. He got to the QB 9.5 times last year, but only twice in the season's second half. Dee Ford replaces Tamba Hali opposite Houston and needs to stay healthy and play at a level comparable to his 2016 campaign that saw him reach 10 sacks. 5 of the team's 6 draft picks were used to select defensive players, including tackles Breeland Speaks and Derrick Nnadi to bolster the run D. Former Cowboy Anthony Hitchens was signed to play inside linebacker next to Reggie Ragland in and could improve the run defense. This Defense must improve in 2018 for the Chiefs to make it to 8 wins.
The Case for Over
The offense is loaded. When Mahomes lines up under center on September 9, he will be distributing the ball to what might be the best set of skill players the league has to offer. Hill is possibly the fastest player in the league and has evolved into a true #1 receiver. He has caught 72% of passes thrown in his direction over his 2 year career and can score from anywhere – which he has done 13 times. Travis Kelce is the best tight end in the league not named Gronkowski. He has caught 80 balls in each of the last 2 seasons and crossed the goal line 8 times last year. The difference in 2018 will be the receiver opposite of Hill. Ex-Ram Sammy Watkins landed a 3 year $48 million deal to bring his game to Kansas City. Watkins was the 4th overall pick in the 2014 draft. He has not delivered up to his draft level but he has a career 15.9 yards per catch average with 25 TDs. He is a big upgrade from Albert Wilson.
Hunt returns to lead the rushing attack after leading the league in his rookie campaign. He averaged just under 5 yards per carry and eclipsed the 100 yard mark on 6 occasions. He is a true 3 down back and was on the receiving end of 53 passes. 3 of his 11 touchdowns were on passing plays. The offensive line returns in tact from last year. The unit had showed some weaknesses during the middle of the season but regrouped to finish strong. Overall this offense could easily lead the league in scoring. Hill and Watkins are both legitimate deep threats, and Kelce and Hunt will work the middle of the field. The Chiefs can exploit any defensive weakness either in the passing or running game and could beat any team in a shootout.
The Deciding Factor
Andy Reid wins games. He has been an NFL head coach for 19 years failing to win 8 games only 3 times and has won 9 or more in each of his 5 seasons in KC. Reid is one of the league's best offensive minds and guided the offense to the 6th most points and 2nd best yards per play performance in 2017. Under Reid's guidance, KC has never finished in the bottom half in the league in points. Reid has earned the benefit of the doubt regarding the decision to go with Mahomes over Smith. KC traded up to get Mahomes to lead the team for the next decade, and Reid had the advantage of watching the young QB in practice all last year. Reid knows as much about the QB position as anyone, and if he felt the veteran was the better option, he would have kept Smith. Reid will draw up game plans to utilize Mahomes' strengths and minimize his weaknesses. Reid has put Mahomes in an excellent position by adding Watkins to the receiving corps, and will make game plans that put Mahomes in excellent positions on game day.
The schedule is manageable as the AFC West this year will play the AFC North and the NFC West. As first place finishers, the Chiefs draw the Jaguars and Patriots for their other 2 games. The Chiefs were 5-1 against division foes in '17 and could match that mark as the Raiders and Broncos may struggle again.
The play is Chiefs over 8. Since Reid has been at the helm in KC, the team has comfortably been over .500 and this year should be no exception.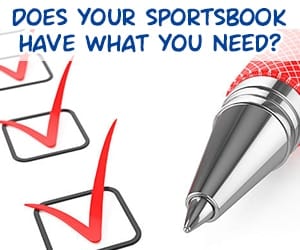 <div class="widget105"><!-- [et_pb_line_break_holder] --><h4 class="parlays">Best Parlays</h4><!-- [et_pb_line_break_holder] --><!-- [et_pb_line_break_holder] --><table id="parlay"><!-- [et_pb_line_break_holder] --> <tr><!-- [et_pb_line_break_holder] --> <th><span class="team"></span></th><!-- [et_pb_line_break_holder] --> <th>2 Team Parlay</th><!-- [et_pb_line_break_holder] --> <th>3 Team Parlay</th><!-- [et_pb_line_break_holder] --> <th>4 Team Parlay</th><!-- [et_pb_line_break_holder] --> </tr><!-- [et_pb_line_break_holder] --> <tr><!-- [et_pb_line_break_holder] --> <td><a href="https://affiliates.sportbet.com/tracking/Affiliate.aspx?idBook=2&mediaTypeID=220&AffUrlID=80&LandingPageID=55"><img src="https://www.predictem.com/wp-content/uploads/2018/06/sportbet-sm.png"></a></td><!-- [et_pb_line_break_holder] --> <td>2.74 to 1</td><!-- [et_pb_line_break_holder] --> <td>6.24 to 1</td><!-- [et_pb_line_break_holder] --> <td>13 to 1</td><!-- [et_pb_line_break_holder] --> </tr><!-- [et_pb_line_break_holder] --> <tr><!-- [et_pb_line_break_holder] --> <td><a href="https://record.bettingpartners.com/_5vfuDOH_H2wWPf2JTsWUjGNd7ZgqdRLk/1/"><img src="https://www.predictem.com/wp-content/uploads/2018/06/bovada_sm.png"></a></td><!-- [et_pb_line_break_holder] --> <td>2.64 to 1</td><!-- [et_pb_line_break_holder] --> <td>6 to 1</td><!-- [et_pb_line_break_holder] --> <td>12.3 to 1</td><!-- [et_pb_line_break_holder] --> </tr><!-- [et_pb_line_break_holder] --> <tr><!-- [et_pb_line_break_holder] --> <td><a href="https://record.webpartners.co/_jGZUKO3JWgwmunhzcKAZ62Nd7ZgqdRLk/1/"><img src="https://www.predictem.com/wp-content/uploads/2018/06/mybookie-sm.png"></a></td><!-- [et_pb_line_break_holder] --> <td>2.64 to 1</td><!-- [et_pb_line_break_holder] --> <td>6 to 1</td><!-- [et_pb_line_break_holder] --> <td>12 to 1</td><!-- [et_pb_line_break_holder] --> </tr><!-- [et_pb_line_break_holder] --></table><!-- [et_pb_line_break_holder] --><div class="widget-footer"><a href="https://www.predictem.com/best-sportsbooks/parlays-odds/">See all Sportsbook Parlays</a></div><!-- [et_pb_line_break_holder] --></div><!-- [et_pb_line_break_holder] --><!-- [et_pb_line_break_holder] --><!-- [et_pb_line_break_holder] --><style><!-- [et_pb_line_break_holder] --> #parlay {border-collapse: collapse;<!-- [et_pb_line_break_holder] --> width: 100%; border: 0px;<!-- [et_pb_line_break_holder] --> font-size: 14px!important;}<!-- [et_pb_line_break_holder] --> #parlay td, #parlay th {<!-- [et_pb_line_break_holder] --> border: 0px;<!-- [et_pb_line_break_holder] --> padding: 8px;<!-- [et_pb_line_break_holder] --> text-align: left;}<!-- [et_pb_line_break_holder] --> #parlay th {<!-- [et_pb_line_break_holder] --> padding-top: 5px;<!-- [et_pb_line_break_holder] --> padding-bottom: 5px;<!-- [et_pb_line_break_holder] --> font-weight: bold;<!-- [et_pb_line_break_holder] --> line-height: 14px;<!-- [et_pb_line_break_holder] --> text-align: center;<!-- [et_pb_line_break_holder] --> color: #000;}<!-- [et_pb_line_break_holder] --> #parlay tr {border-bottom: 1px solid #edeef0;}<!-- [et_pb_line_break_holder] --> .team {font-size: 16px;}<!-- [et_pb_line_break_holder] --></style>
<div style="width:340px; margin: 0 auto;"><!-- [et_pb_line_break_holder] --> <a class="twitter-timeline" data-width="340" data-height="500" data-link-color="#008156" href="https://twitter.com/PredictemPicks?ref_src=twsrc%5Etfw">Tweets by PredictemPicks</a> <script async src="https://platform.twitter.com/widgets.js" charset="utf-8"></script><!-- [et_pb_line_break_holder] --></div>