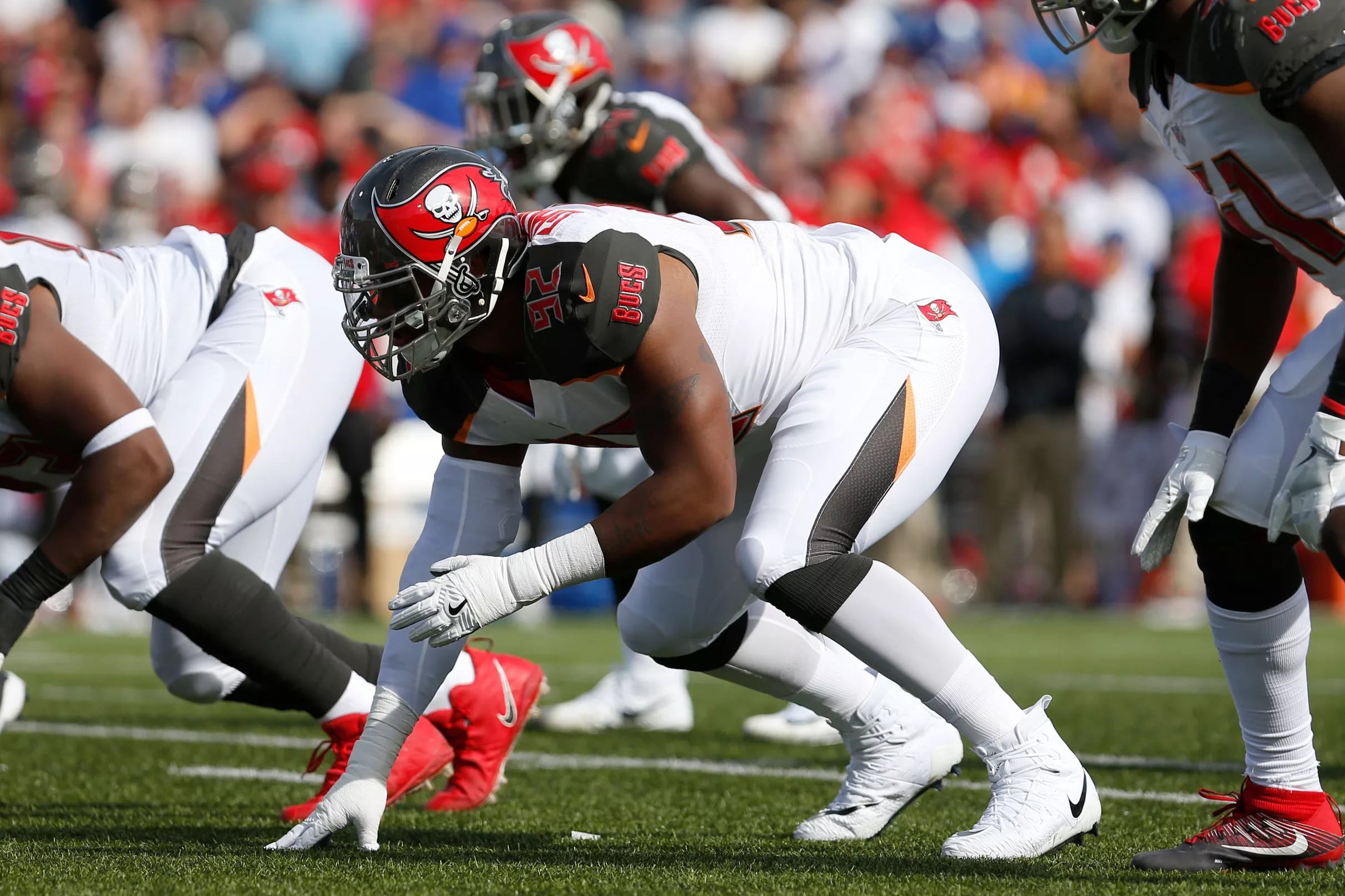 Los Angeles Rams (6-3 SU, 5-4 ATS) vs. Tampa Bay Buccaneers (7-3 SU, 5-5 ATS)
Week 11 NFL
Date/Time: Monday Night Football, November 23, 2020 at 8:15PM EST
Where: Raymond James Stadium, Tampa, Florida
TV: ESPN
Point Spread: LAR +4/TB -4 (Best Sportsbooks Guide)
Over/Under Total: 48.5
The Los Angeles Rams come into Raymond James Stadium to take on the Tampa Bay Buccaneers on Monday Night Football. This is another spotlight opportunity for Tampa to showcase how far they've come this season. It didn't work out in their last spotlight game, getting slain by the Saints on Sunday Night Football, only to bounce back last week with a thorough win over the Panthers on the road, 46-23. They return home to host a Rams team that got back on the right track on Sunday with a big 23-16 win over division rival Seattle. Following that up with a win over another conference contender would be huge for the Rams. Can they get it done, or will Tampa hold down the fort at home?
The Drawbacks in Having Expectations
There has been some wide form of play from both teams this season. Just in the last two weeks, we've seen it from Tampa, barely competent in their blowout loss at home to the Saints two weeks ago, and we saw the high end of what the Bucs can do on Sunday, with a full offensive showcase. Almost everyone had a good game, including Tom Brady with 341 yards and three TDs, including another one on the ground. But even this season, among the good Tampa performances, are some clunkers sprinkled in the mix.
This dynamic runs even deeper with the Rams. One week you see an offense moving superbly, with Jared Goff smoothly commandeering all his various pieces. Then next thing you know, you look up. Goff looks like he did in his first season, flailing around like a newborn gazelle with turnovers, strange play-calling, and a defense that follows suit. They've spanned the entire spectrum this season. In other words, when plunking down your dough on these two squads, brace yourself.
Both Sides of the Tampa Coin
Solidly a contender with Brady leading the way, it's not hard to picture the Bucs doing big things this season. There is ample firepower on that offense, and Brady has more to work with now than he generally did in his long tenure with the Patriots. Ronald Jones, II. and Leonard Fournette are two versatile backs, and with guys like Chris Godwin, Mike Evans, and now Antonio Brown, they have a lot of firepower in the pass-catching corps. With Rob Gronkowski and Cameron Brate, they have two solid tight ends that can do damage. Still, it's an offense that really didn't show up in two games with the Saints and once with the Bears and is still less-than-automatic.
The bigger concern for Tampa heading into week 11 is the defense. In the first chunk of the season, we saw a dominant front-seven and a pass-defense that was more than holding their own. But in the last three weeks, they were a little flimsy against the Giants and downright-awful against New Orleans, leading up to last Sunday. And while they were able to get separation on Carolina at the end, the Panthers, losers of 6 in a row, were leading in the second quarter, and it wasn't hard to envision a better and more-intact offense having better success. And the Rams would certainly qualify.
 WHY BET GAMES AT -110 ODDS WHEN YOU CAN BE LAYING -105 AT BETANYSPORTS?
Can The Rams Defense Impact This Game?
Despite some recent results that may suggest otherwise, the Rams' defense has been playing well. The loss to Miami a few weeks ago was a byproduct of the offense imploding. For the past several weeks, they've been making life hard on opposing offenses. On Sunday, in holding Seattle to 16 points and keeping Russell Wilson bottled up, they were flexing the full spectrum of their stoutness and playmaking. Darious Williams had two picks, resurgent Leonard Floyd recovered a fumble and had three sacks, Terrell Lewis had two sacks, and Michael Brockers made a big impact. That same kind of line play this week against a Tampa offensive line that has been dealing with some injuries and shuffling could really pay off.
Prospects of the Rams' Offense
It seems like this is the part of the team where there is the most variance, and as the Rams' offense goes, so does the team in a lot of cases. On the one hand, they haven't eclipsed 24 points in scoring in 4 games, as they ground to a halt against the 49ers and Dolphins. Therefore, it would stand to reason that even a Tampa defense that has slipped up some recently would be in good shape in this home-spot. There seems to be this reputation, between all their firepower and the work of Sean McVay, that this is a premier offense, but in terms of points scored, they're a bottom-half offense. And now their offensive line is banged up, and you have to wonder if this is one of those spots where it's going to be a grind. The Tampa defense brings a lot of heat up front, more than enough to disrupt Goff.
Take the Home Favorite
The Rams' defense might be underrated, and they've been playing well. They're a bigger part of the winning equation than what they are given credit for. It could resonate in this game, but at home in a big game, it might be hard to significantly curtail Tom Brady and Company, a group that might be getting into a groove. The Rams' offense will need to do its share of the work, as a good performance on "D" and a wishy-washy one on offense might not be enough to cut it this week. Each team has an air of being erratic, but in this case, I defer to the firepower being shown on the Tampa offense. I like the Bucs to cover the spread at home this week.
Loot's Prediction to Cover the Point Spread: I'm betting on the Tampa Bay Buccaneers minus points. Bet your Rams/Buccaneers pick FREE by taking advantage of a 100% real cash bonus on your first deposit of $100 to $300 at MyBookie Sportsbook! Must use bonus code PREDICT100 to receive the bonus!
Football Betting Guide
New to football betting? NFL point spreads can be confusing at first, but our how to bet on football article help you bet like a seasoned pro! You'll also learn how to wager on teasers, parlays, over/unders, prop bets, futures and how point buying works.