Odds and Predictions for Dallas Cowboys vs. San Francisco 49ers: Who Will Come Out on Top?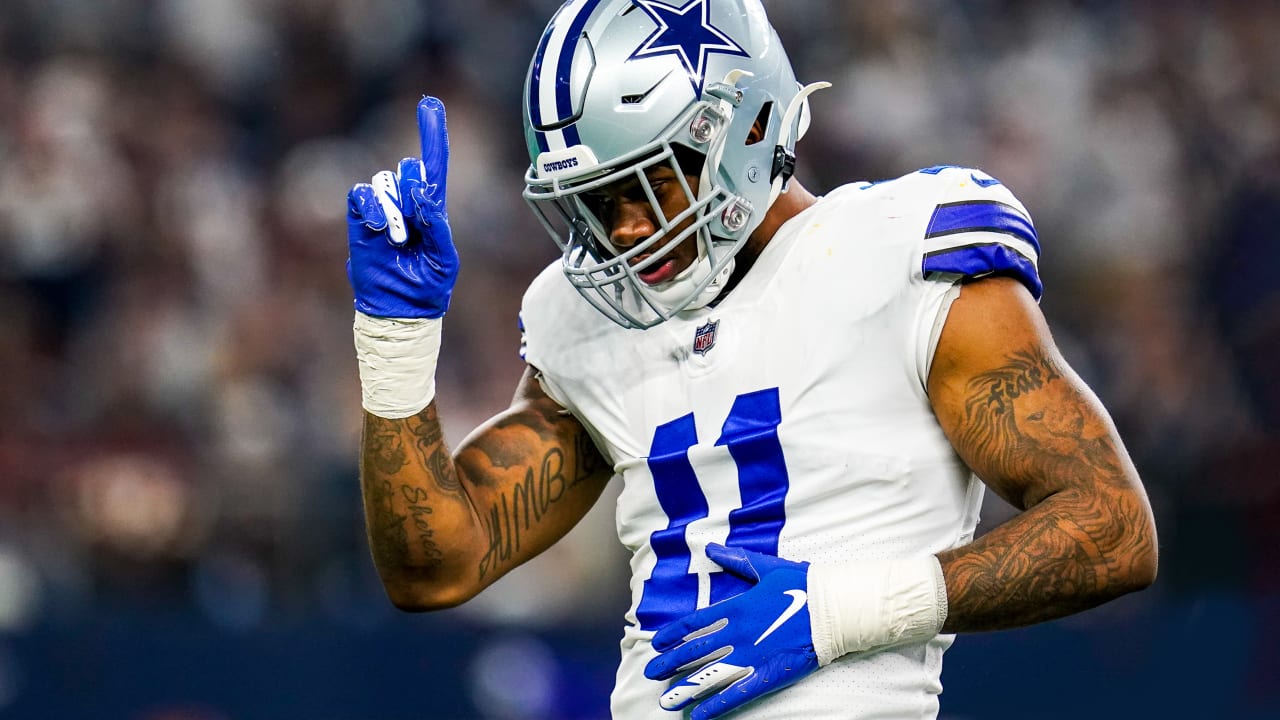 Dallas Cowboys (13-5-1 SU, 10-7-1 ATS) vs. San Francisco 49ers (14-4 SU, 12-6 ATS)
NFC Divisional Playoffs
Date/Time: Sunday, January 22, 2023 at 6:30PM EST
Where: Levi's Stadium, Santa Clara, California
TV: Fox
Point Spread: DAL +3.5/SF -3.5 (Bovada)
Over/Under Total: 46.5
The Dallas Cowboys come to Levi's Stadium on Sunday to battle the San Francisco 49ers in the NFC Divisional Round of the playoffs. Both teams emerged from the Wild Card round with emphatic wins. The 49ers romped over the Seahawks last week, 41-23, to advance to this spot. Meanwhile, on Monday, the Cowboys rolled over the Buccaneers, 31-14, to punch their ticket to this game. Who can get the upper hand this week in this battle of historical NFC powers?
Challenges for the Cowboys This Week
They are on the road, taking on a San Fran team that has won 11 straight games and has the top-ranked defense in the league. That alone is a tall order, without even getting into the matchup specifics, many of which don't paint the Cowboys' chances in the best light. They are facing a Niners' team that took lemons and made them into lemonade. Most teams that suffer this many injury setbacks while being three-deep in the QB rotation just fall by the wayside. At 3-4 and with everything looking shattered, they peeled off 11 straight wins and made themselves a realistic contender in the NFC Conference. The type of inner resource that requires, in addition to their overall heart, coaching, and resolve, makes them a truly difficult opponent indeed. With the Niners, it isn't just Xs and Os. There's another layer in which you have to account for.
The Dallas defense has performed well in spots, and getting some people back, along with their playmaking ability, makes them a dangerous group. You just wonder if their overall stoutness will be up-to-snuff. They can be exploited on the ground, which wouldn't be good this week with Christian McCaffrey and the SF run game. They're hoping a secondary that can get after it will maybe spook rookie Brock Purdy and force him into some mistakes, but the rookie has so far shown himself to be capable, and if anything, the offense is getting more out of him than they were with Trey Lance or Jimmy Garoppolo. Still, if Dallas' defense can crank it up, maybe they can rattle the youngster a little bit. Purdy has maybe caught some breaks, having not been paired against any really good defenses since he assumed the starting role. One has to make the allowance for some possible regression in what might be a more-demanding spot for the rookie.
10* CONF CHAMP TOTAL - 7-3 (70%) NFL PLAYOFFS
AAA Sports has hit BOTH their Wildcard Round and Divisional Round TOTAL OF THE YEAR, meaning you simply CAN NOT afford to miss out on their CONFERENCE CHAMPIONSHIP TOTALS WINNER! Now an ABSOLUTELY ELECTRIC 7-3 (70%) in the NFL Playoffs, this is TRULY the BIG PLAY that you've been waiting to just UNLOAD on!
Tough Spot for the 49ers?
The Cowboys are an imperfect bunch. When they aren't clicking, it can get downright ugly. They face a tough defensive matchup this week while also facing an offense that has found a higher gear for the last handful of games. But the Niners have a dangerous foe on their hands. Dak Prescott has a wealth of weapons. Not only does he have a high-end receiver in CeeDee Lamb and a tight end in Dalton Schultz, who can have a big impact, but the supporting aerial cast is stellar with several receivers who can all make an impact. They have two good backs in Tony Pollard and Ezekiel Elliott, with Prescott also able to do damage, especially in the red-zone. Combine that with a big-play defense with guys like Micah Parsons, Leighton Vander Esch and a playmaking secondary, and it's clear that Dallas fulfills that role of an ultra-dangerous road dog.
Maybe we're starting to see a slightly more-vulnerable San Francisco defense lately. Sure, that might be measuring them against the standard of perfection. But there was that game a few weeks back where a down Raiders team put up 34 points and last week, and they didn't get any separation from the Seahawks last week until well into the second half, with Seattle seeing some moderate offensive success, at least until later in the game. It hasn't been costing the Niners lately against the teams they've been playing. But if some of that defensive regression surfaces here, the Cowboys are equipped to exploit that.
Looks Easier Than It Is
With the last pick in the draft at starting QB, it's easy to mentally low-rate the Niners. Sure, they have McCaffrey now, a good TE in George Kittle, along with Deebo Samuel, Brandon Aiyuk, and others, along with a good O-line that comes in handy in spots like this. Whether it's people thinking the rookie hits a wall this week or that maybe the Cowboys can peak in time, picturing a Cowboys win isn't terribly difficult, perhaps. But maybe the true strength of the Niners is more low-key. In a QB-centric league, things like defense, special teams, and coaching can get underplayed. The notion of team strength gets pushed aside for a more individual appraisal of players. And it's in these areas where the Niners truly shine.
Lay the Number
Underselling Dallas in this spot could prove to be foolhardy. They should be able to get some offensive success, and there should be some concern that Purdy has been in some easier spots in terms of defensive matchups. I just see the San Francisco defense being a little sharper this weekend with the stakes higher and the difficulty of the opponent ratcheted up a notch or two. I think Dallas may have been made to look a little better than they are against a Tampa team that was in the playoffs only because of being in a bad division. And with this being their fourth straight road game, I sense Dallas coming up short on Sunday. I'll take the 49ers.
Loot's Prediction to Cover the Point Spread: I'm betting on the San Francisco 49ers minus 3.5 points.