Seattle Seahawks vs. Cleveland Browns Prediction ATS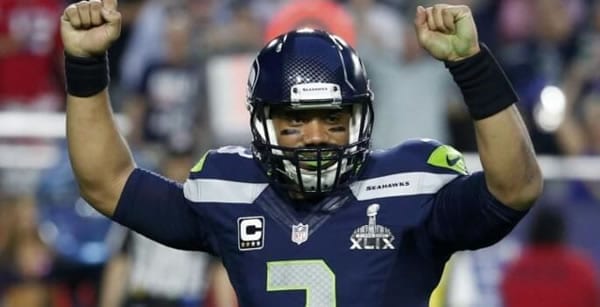 Seattle Seahawks (4-1 SU, 2-3 ATS) vs. Cleveland Browns (2-3 SU, 2-3 ATS)
NFL Week 6
Date/Time: Sunday, October 13, 2019 at 1PM EDT
Where: FirstEnergy Stadium, Cleveland, Ohio
TV: Fox
Point Spread: SEA -1/CLE +1 (GTBets)
Over/Under Total: 47
The Seattle Seahawks take on the Cleveland Browns in week 6 action on Sunday. Seattle is picking up where they left off after finishing 2018 strong, winners of two straight and at 4-1 overall. They get a little extra time off, and last Thursday, they beat the Rams in a good game, 30-29. They would appear to be a robust test for a Cleveland team that is groping for traction after a 2-3 start to the season and MNF's embarrassing defeat the 49ers, 31-3. Can they regroup and see better results at home or are we going to see a more-together Seattle team get the win and cover?
More Picks: Panthers vs. Bucs Spread Pick >>>
Issues in Cleveland
As some sharps predicted, the Browns' machine hasn't hit the ground running, as they've alternated losses and wins starting with game one. On the road, they won twice, but in losing at home to the Rams and Titans and to the Niners last week, they look awful. Inconsistency is obviously going to be an issue when trying to turn around a franchise that wasn't just a losing one but on historical levels. Turning around a loser is one thing, but when a team was in the abyss, it can be more difficult in turning that ship around.
We've seen what the Cleveland offense can do, especially on offense when things are running smoothly. When the line can protect Baker Mayfield and open up holes for Nick Chubb, we see things operating nicely with the Browns flexing all the abundant talent they have on offense. But sometimes, the line is exploited, or Mayfield is a bit off on his throws. And having guys like Odell Beckham and Jarvis Landry doesn't mean what it should. Sometimes, Mayfield doesn't take care of the ball. Against San Fran, he was 8-for-22 with 100 yards and two picks with no scores. At its worst, this offense can be downright ugly to watch. This week, they're facing a Seattle team that is solid in the front-seven, with a playmaking flair to go with it. At the same time, Seattle's secondary has been exploitable in most of their games this season, despite a 4-1 record. And that's the angle Mayfield will be looking to go in an effort to get this to 3-3.
It's not just offense. As we saw on Monday, the Browns labor massively in stopping the run. On MNF, there were nearly two 100-yard rushers for the 49ers. Against a surging Chris Carson coming off two straight 100-yard games, this could be a tough spot for guys like Sheldon Richardson, Larry Ogunjobi, and their whole front-seven. Sure, they have playmakers—guys like Myles Garrett and his seven sacks, along with Olivier Vernon, on the other end, getting to the QB. The secondary is super-solid with Denzel Ward (questionable), TJ Carrie, Damarious Randall, Terrance Mitchell, and Morgan Burnett. They've been stout, and they have a nice playmaking component, though one that hasn't materialized much in 2019. But when the offense isn't moving, and against specific teams, they can suffer.
Seattle's Path to a Cover
The Seahawks face a tough spot, against a heavily-invested Cleveland team that will be gunning hard to avoid a 2-4 start, which would qualify at least as a mini-disaster. It's on the road, out of conference, and perhaps not the most-urgent game at this juncture in time. Still, some things match up nicely. The dichotomy at quarterback is jarring. While Mayfield has "it" and is on his way to becoming a star in this league, Wilson is a consistent deliverer of triumph. He knows how to manufacture wins and get the most of what's on the table without blowing it hardly ever. He has developed a nice aerial flair but still runs the ball well. With him, Carson, Rashaad Penny, and CJ Prosise, it could be trouble for the Browns. A little banged-up, Tyler Lockett has been surprisingly strong in the role of the number-one receiver. With DK Metcalf showing strong signs as a rookie, Jaron Brown, and TE Will Dissly, Wilson can get it done aerially, and with 12 TDs and no picks on over 73% completions, he takes care of the ball and is precise, the deserving highest-paid player in the league. Against a Cleveland defense that looks anything like it did on MNF, Wilson could have a banner-day.
Cleveland's O-line will need to be on their game against a Seattle defense that brings a lot of menace and heat. Getting Jadaveon Clowney gives them even more of a big-play element, and that's already surfaced, though not as often as some would have thought. The middle makes an impact with Bobby Wagner, Mychal Kendricks, and KJ Wright. They can get to the QB with Clowney, Raheem Green, Quinton Jefferson, and Kendricks. The one area where the Browns have some daylight is the pass-defense. The season is still young, but after good signs last season, they haven't thrived, proving to be pretty leaky through five games. In giving up over 270 yards a game, even with the front seven doing its job, this is a potential issue in this game. Shaquill Griffin, Bradley McDougald, Tre Flowers, and Tedric Thompson are a bit under fire, and we'll see how they respond against a Cleveland aerial attack that is pretty lively when near top-gear.
Take the Road Favorite
Cleveland is dangerous and urgent—a tough combination to beat. But still overrated, they are just the less-reliable side of this proposition. When you don't need to cover a significant number, Seattle is a team that has some appeal in these kinds of spots. While people certainly appreciate Seattle and in particular, what Wilson is doing and has done, they're still a bit overlooked. If you're willing to consider them a legitimately-good team, which recent results would strongly suggest, this isn't a bad bet. I see Seattle running the ball well and doing enough through the air to nose the Browns at the wire. I'll take Seattle.
Loot's Pick to Cover the Point Spread: I'm betting on the Seattle Seahawks minus one point.