Philadelphia Union vs. Columbus Crew Pick 11/1/20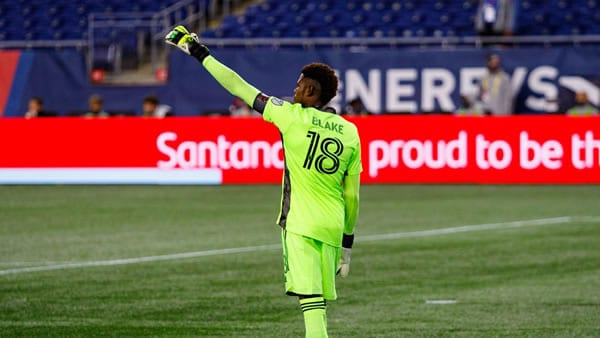 Philadelphia Union (13-3-5, 44 points, 1st place East) vs. Columbus Crew (10-5-5, 35 points, 3rd place East)
When: Sunday, November 1, 3:30 p.m.
Where: Mapfre Stadium, Columbus, Ohio
TV: ABC
Point Spread: Philadelphia +0.5/Columbus -0.5 (MyBookie)
Moneyline: Philadelphia +210/Columbus +120/Draw +250
Total: Over 2.5 (-150)/Under 2.5 (+110)
Last Time Out:
Philadelphia edged Chicago 2-1; Columbus lost 1-0 to D.C. United.
Previous meeting:
Columbus beat Philadelphia 1-0 on Sept. 2 at Mapfre Stadium.
About the Matchup:
After ten years of making mostly wrong turns, the Union stands on the precipice of their greatest moment in franchise history. All Philadelphia has to do is win one of its final two regular-season matches, and its lead in the Supporters' Shield standings will be too great for either Toronto or Seattle to catch them, allowing the Union to finally bring its first trophy of any kind home to Philadelphia. Given that the Union rides into Ohio on a six-match unbeaten streak, it's an achievement that's well within their reach.
But if there's one thing that can knock the Union off their game at the penultimate hurdle, it's a trip to the Buckeye State. Since MLS returned from Florida, Philadelphia has played 16 matches and found the net in 13 of them. Two of the three exceptions were their two trips to Ohio, as the Union played a scoreless draw at Cincinnati and lost 1-0 two months ago in this stadium.
If that wasn't bad enough, Columbus has made its ground into a fortress in 2020. The Crew might have one foot out the door of Mapfre Stadium as they prepare to move to a new stadium in downtown Columbus in 2021, but they've made their final full season at Mapfre one to remember, as they boast a 7-1-0 record at home this season with five shutouts to their name. Depending on how next year's MLS schedule is drawn up, there's a small chance that this could be the final regular-season match ever played at Mapfre. Can the Crew make it one to remember and frustrate the Union one more time?
Scouting Philadelphia:
Balance, thy name is Philadelphia. Over the six-match unbeaten run, nine different players have put the ball in the net for the Union (ten if you count Andrew Farrell, who plays for New England and scored an own goal in Philly's 2-1 win over the Revolution), making it virtually impossible to game plan for any one member of this team. Sergio Santos would seem to be the man to stop at the moment, as he has seven goals this year and scored three in the rout of Toronto, but when one player isn't scoring, someone inevitably picks up the slack for the Union. That's the other part that's made the Union so difficult to face during this streak: they don't stop at just one goal. In nine of Philadelphia's last 11 matches, they've scored at least twice, with the exceptions being the aforementioned scoreless tie at Cincinnati and a 2-1 loss to Toronto in Connecticut. Of course, with a keeper like Andre Blake in the net, two goals a night is really all you need to be a championship-caliber squad. However, Blake is a worry for this match, as he got his hands tangled in the net in the win over Chicago and might no be available in this matchup. If he's not able to go, Philadelphia will have to get a little less aggressive with its attack, knowing it won't have Blake around to fend off a breakdown.
Scouting Columbus:
It's easy to forget now, but two months ago, it appeared Columbus was the team that was going to claim the Supporters' Shield. The Crew seemed to have every piece of the puzzle with a solid defense, a championship coach, and a pair of scorers in Gyasi Zardes and Lucas Zelarayan who could be counted on to find the net regularly. Guess again. Injuries have forced Zardes out of action, while Zelarayan has been limited to coming off the bench, and the results haven't been pretty. In fact, in three of its past four matches, Columbus hasn't put a ball into the net on its own during the run of play. The Crew were shut out at D.C., scored from a penalty against Cincinnati, and got out of Houston with a draw because Dynamo defender Victor Cabrera put the ball into his own net to tie the match. Right now, Columbus just looks off. The Crew had one shot each against Houston and D.C., while getting two against Cincinnati. If Columbus doesn't get back on the same page in a hurry, this team will be out of the playoffs in short order.
Dan's Best Bets:
With the possible exception of my wife, who has never had a good experience there on two visits to Columbus, nobody is going to be happier to see the end of Mapfre Stadium than the Union, who have lost four of their past five matches in Columbus and haven't even scored in Columbus since 2016. Incredibly, the past eight meetings between these teams have ended with the visiting team failing to score a goal, with six of them resulting in the home team winning to nil. As such, the best bet on the board appears to be a "No" on both teams to score, which pays out at +120. With Columbus not showing its best form as of late, it's entirely possible that the Crew is the team that gets shut out, and this covers you either way if a zero shows up on the scoreboard. I'd also back the under at +110. I'm nervous about whether Andre Blake will be on the pitch for the Union, so I wouldn't do this until I know for sure that he's going to play, but if he does, I expect a low-scoring affair. As for the match itself, history tells me to take Columbus, but Philadelphia is just playing so well over the past few weeks, and Columbus appears to be in a free fall. Besides, with the craziness of COVID, it's been a good year for teams bucking their histories and producing victories. Orlando won for the first time ever at Kansas City (which I called), and LAFC finally won a regular-season match at home over L.A. Galaxy (which I missed). I'm going to say this is Philly's time to finally earn a trophy and solve the jinx of Ohio, and I'll take the Union to win to nil at +450.
Dan's Score Prediction:
Philadelphia is playing some of its best soccer of 2020 right now. Columbus is in tatters and hoping to hold on to a home game after falling out of the Shield race. All of the history between these teams is saying not to do it, but what I'm seeing from both teams on the pitch tells me that now is the time for the Union to finally become what they've tried to be for ten years.
History be darned, I'm going to back the Union to win on a 2-0 scoreline at +1600 and finally claim their first trophy.