UFC 238 Picks: Cejudo vs. Moraes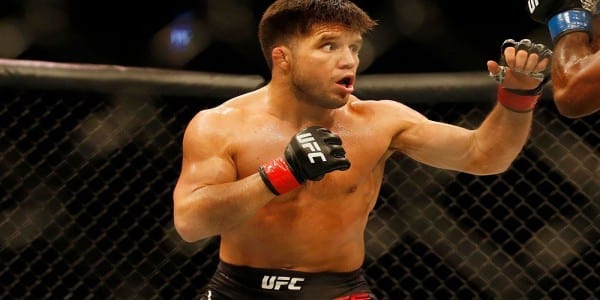 UFC 238: Cejudo vs. Moraes Picks
When: Saturday, June 8, 2019
Where: T-Mobile Arena, Las Vegas, Nevada
TV: PPV
Fight Analysis:
Headlining UFC 238 is a UFC Bantamweight Championship showdown between flyweight king Henry Cejudo and top contender Marlon Moraes. The title became vacant when the man who Cejudo beat in his last fight, TJ Dillashaw, popped dirty for EPO. The belt is now for the taking, with Cejudo seeking a title in his second weight class. Moraes, meanwhile, looks to punch his ticket as a legit UFC star with a win in UFC 238. Who can come out ahead in the UFC 238 main event? Let's break it down.
Henry Cejudo, 14-2 (6 KOs), (+105) vs. Marlon Moraes, 22-5-1 (10 KOs, 6 Submissions), (-125)
Henry Cejudo and Marlon Moraes will duke it out for the UFC Bantamweight Championship in the UFC 238 main event in Las Vegas. Giving this bout more credence is that Cejudo actually beat the champ at this weight with his quickie KO win over TJ Dillashaw in his last fight. That fight gave Cejudo's career a big boost, as it followed a win over longtime champ Demetrious Johnson in his previous fight. He looks to keep his big roll going against Moraes, a heavily-respected 135-pounder. How respected is he? Well, despite Cejudo having scored the far higher-profile wins, it is Moraes who is actually the favorite.
Some have said it's odd that Moraes enters this matchup as the betting favorite. He has only been in the UFC for 5 fights, where he is 4-1, though he has been a respected MMA practitioner for a long time. His UFC debut wasn't good, as he was defeated by Raphael Assuncao, but in his last 4 fights, he has looked very good. His last win was over the aforementioned Assuncao, who he finished in the first round. A year younger than Cejudo at 31, his credentials in Brazilian Jiu-Jitsu and kickboxing are deep. And he had to scratch and claw to become a formidable mixed martial artist, as he won only five of his first ten pro fights. He has since won 17 of 18 fights, his only loss avenged on a first-round stoppage.
Moraes picked up stream fighting in the World Series of Fighting, where he was their longtime 135-pound champion. Even against a lesser roster of opponents, his talent was apparent. And while his UFC debut made some cast doubts on his championship viability, going 17-1 in his last 18 is nothing to sneeze at. I wouldn't get too caught up in that loss or how long it took him to come to the UFC. The results speak for themselves. He is coming off a quick submission over the tough Assuncao, a 33-second blastout of streaking Jimmie Rivera, and a one-minute KO over Aljamain Sterling—giving him three fast and emphatic wins in a row. One of the more-versatile bantamweights in the world, he has multiple routes to the winner's circle. He can blow out opponents with punches, kicks, or knees. He wields any number of fight-ending chokes and can go the full route to win a fight, as he has shown before. A former featherweight, he has a size advantage over the smallish Cejudo. His leg-kicks can change the complexion of a fight. His hands are heavy and he's deadly on the ground. When an opponent is hurt, he is ruthless in looking to close escrow.
But still, it's hard to top Cejudo's recent body of work. A 33-second wipeout of TJ Dillashaw may have ended controversially. But he still quickly took out a great champion and one who was on PEDs, to boot. That followed a win over the best 125-pounder to ever live in Demetrious Johnson. Those are two huge nuggets on Cejudo's resume, even if you're of the thinking that he didn't deserve the Johnson decision and that the Dillashaw fight was stopped prematurely. The bottom-line speaks loudest in this business.
Moraes simply can't match Cejudo's accomplishments. Granted, it's obnoxious to dock him credit for not thriving at levels in which has not been given the opportunity to compete. But we know Cejudo thrives when the lights are at their brightest and the pressure is the heaviest. This is a former Olympic gold medal champion in wrestling we're talking about. His ability to deliver in a pinch resonates more than his opponent's in this fight. Cejudo can bring the gold home and has done it multiple times at the top pantheons of competition.
Always a great wrestler, Cejudo has added to his game, becoming a formidable striker and a more all-around fighter. He can think well in the octagon and his conditioning is above reproach. He has a winning attitude and is simply a tremendous athlete. His wrestling will always give him an edge in a sport where being a former Olympic champion wrestler will always mean a lot. But he embraced the process of becoming a legit MMA practitioner. He ends fights with his striking and has done it against some top opposition, including Dillashaw. After all these years, this is the best Cejudo you're gonna get. The whole thing finally came together and the result is a superb fighter.
There is still some begrudging Cejudo the accolades normally associated with the feats he has performed. It's hard to argue with those who feel he didn't beat Johnson in any type of real legitimate way. And the stoppage over a weight-zapped Dillashaw was dicey. It surely contributes to him being an underdog in this bout. Normally a champion of his standing and credentials would be fetching a heavy quote over a guy who is just 4-1 in the UFC.
It's really a fascinating fight, with a lot to take into consideration. The final verdict is that neither position in this battle of fighters in their primes can really be indicted. Cejudo's wrestling, strength, and overall athleticism always looms, but I see Moraes as being more dangerous overall. His list of feasible routes to victory is longer than Cejudo's. I find him to be the superior standup force, while also showing much greater flair than his opponent for sinking in fight-ending submissions. I'm taking Moraes at -130.
My Pick to Win: I'm betting on Marlon Moraes at -130 betting odds. A much more-reliable finisher, Moraes is more-lethal in a variety of ways than his opponent. Granted, he has never made it fly at this high of a level, but I see his aggressive, go-get-'em fighting style paying off big here.
Who else wants $60 of FREE member picks & predictions?