UFC 260: Miocic vs. Ngannou II Picks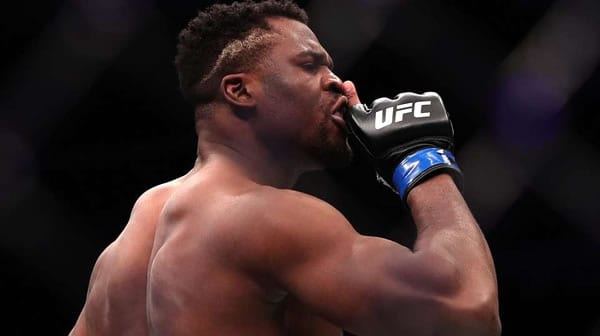 UFC 260: Miocic vs. Ngannou II Picks
When: Saturday, March 27, 2021
Where: UFC Apex, Las Vegas, Nevada
TV: PPV
UFC 260 on March 27 will be a big PPV event, featuring two of the best big men in the business in a long-awaited rematch. In January 2018, Stipe Miocic defended his title against Ngannou in a 5-round unanimous decision. But with Ngannou having gotten back to the business of annihilating top heavyweight contenders, he is back in a position to give it another go. In the interim, Miocic won the last two fights in his Daniel Cormier trilogy, regaining his title and now looking to repeat his previous win. Who can come out on the winning side this time?
Fight Analysis:
Stipe Miocic, 20-3 (15 KOs), (+130) vs. Francis Ngannou, 15-3 (11 KOs, 4 Submissions), (-150)
Stipe Miocic defends his UFC Heavyweight Title against top contender Francis Ngannou in the UFC 260 main event on March 27 in Las Vegas. Since beating Ngannou a little over three years ago, Miocic lost his belt to Cormier, won it back, and then defended it against "DC" in the rubber match. Ngannou looked affected by his loss to Miocic with a bizarre showing against Derrick Lewis in his next fight. Since then, however, he has liquidated a quartet of contenders in Curtis Blaydes, Cain Velasquez, Junior dos Santos, and Jairzinho Rozenstruik. That he beat those four men isn't what stands out, but the fact that Ngannou took a total of 2 minutes and 43 seconds to render those four senseless deserves some attention.
It's never that difficult to make a case for Ngannou. Built like a gladiator, he lashes out with strikes that cannot be withstood. He is an absolute killer in the octagon, and it's hard to remember another fighter rendering this many contenders jelly on the canvas in such short order. It's really a sight to behold, and you sometimes get the feeling that if he even partially lands with any of those blockbuster shots, it can be curtains.
In their first fight, Miocic was able to weather the early onslaught. He incorporated some wrestling, made it a little messy, and threw sharp counters to keep Ngannou honest. But we did see what can happen when a fighter scores a bunch of quick knockouts. Sure, it looks fearsome, and it gets a lot of attention. In a five-rounder, however, other assets need to be called upon to get to the winner's circle. We're talking about mettle, stamina, durability, and a vision for winning a fight when Plan A isn't working.
BET YOUR MIOCIC VS. NGANNOU PICKS FREE BY TAKING ADVANTAGE OF A 100% REAL CASH BONUS AT BETNOW SPORTSBOOK!
Truth be told, the way Ngannou lost that fight speaks well of him in some respects. While he ran out of answers, he hung tough for the full 25 minutes, taking some hellacious shots in the process. He didn't melt. He didn't go away. He took his medicine like a man, and it actually boosts his prospects in this fight. After all, against a younger Miocic who was in his prime and having run out of a way to realistically win the fight, Ngannou wouldn't be stopped.
In the interim, Ngannou, 34, four years younger than Miocic, has gained some experience and continued to hone his craft. For the purposes of winning a five-rounder, however, it's unclear what he has done to further his cause. We again see him ending fights with shocking quickness, flaunting his heavy strikes, but still leaving questions of what happens when his power doesn't win the day.
More Picks: Get Loot's betting opinion on two other UFC 260 fights >>>
One thing in Ngannou's favor is the advanced state of Miocic. There's a chance that he's a little more-brittle than he was before when they first fought. While Ngannou has taken almost no punishment since, Miocic has had three fights with Cormier, which will add a lot of miles on one's odometer. He was knocked out in the first fight, and while he deserves all kinds of kudos for twice avenging that loss, perhaps his chin is more exploitable than it was three years ago.
The battle lines are pretty clear. The longer this fight goes, the better it is for Miocic. But he barely was able to avoid the heavy fists of Ngannou the first time, and it's not going to be a cinch this time. Sure, Miocic's combination of wrestling and boxing expertise, along with his toughness, resolve, chin, and determination, were all key parts of the win in the first fight. And those things are still in play. But it's an older Miocic now against a fighter who might employ varied tactics to avoid the early flameout.
Also boosting Ngannou's stock is that he can take it. He has shown that before, sponging punishment in a rather one-way fight and going the distance with Stipe. With the knowledge that he can endure Miocic's punishment even when things aren't going his way, maybe he can put himself in a position to be more-viable if this gets out of the first round. Ngannou knows what he's up against this time. Against Miocic, you can't go out there and expect to blow him away. It could happen, but at the championship level, a solid Plan B is really going to give your championship hopes a big jolt.
I'm not so sure Miocic can avoid that initial onslaught this time, however. Granted, this is a fight where you can make a great case for Ngannou, only to see his first-round attack fall flat before he slows to a crawl in another landslide win for Miocic. That happened before, and therefore, a position on it happening again is hardly out-of-order. I suspect, however, that time has been kinder to Ngannou overall. In terms of each fighter's overall career trajectory, Ngannou might be at his peak, while Miocic's best fighting is probably in the rearview. I'm picking Francis Ngannou to win.
My Pick to Win: I'm betting on Francis Ngannou to win at -150 betting odds. Despite the result of their first fight, Ngannou still showed he can hang in there with Miocic. With Miocic three years older and with time running short on his hourglass, I suspect the time is right this time for Ngannou. Did you know that you can bet on UFC fights while they're in progress? It's a super exciting way to bet! Find this awesome offer at Bovada Sportsbook! Your credit card will work for deposits there and they'll give you a 50% real cash bonus too!