UFC 281 Picks: Adesanya vs. Pereira Fight Predictions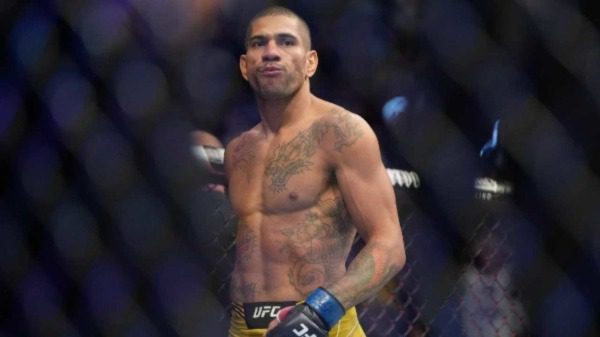 UFC 281: Adesanya vs. Pereira Picks
When: Saturday, November 12, 2022
Where: Madison Square Garden, New York City, New York
TV: PPV
Fight Analysis:
In a major event from Madison Square Garden, the UFC is putting on a big card. Heading the bill will be a UFC Middleweight Title fight between champion Israel Adesanya and former kickboxing rival Alex Pereira. Considering the violence of their kickboxing matches, one should expect an impactful 185-pound five-rounder in this main event. While Pereira had success against Adesanya in a different sport, his hands will be full against a champion making his sixth defense of his title. Let's break this one down!
Israel Adesanya, 23-1 (15 KOs), (-175) vs. Alex Pereira, 6-1 (5 KOs), (+145)
UFC Middleweight Champion Israel Adesanya defends his belt against dangerous contender Alex Pereira on November 12 at Madison Square Garden. We last saw Adesanya in the octagon in July, as he scored a decision win over Jared Cannonier for his fifth title defense. Pereira, two years Adesanya's senior at 35, last appeared on the same card Adesanya fought on, scoring a first-round KO over Sean Strickland. There are a lot of dots to connect in this one, so let's get started!
Normally, a 6-1 fighter with Pereira's resumé would not be considered for a UFC title shot. After flirting with the sport, his career didn't even seriously begin until late 2020, and while 3 UFC wins underline his ability, it's not enough on its own. What really gives his title shot some legitimacy is his past with Adesanya. Before MMA, Adesanya was a kickboxer of some renown, with 80 pro fights on his record. One of his rivals from that period was Pereira, who beat Adesanya twice in two fights in 2016-17, the latter one being a vicious KO win in the third round.
On one hand, beating a fighter twice and doing it once so emphatically counts for something. Sure, this is a different sport. That counts for a lot too. One could almost make the argument that Adesanya's MMA style is really a hybrid kickboxing style, not too far gone from the type of fighting Pereira and Adesanya used to do. If one imagines this will be a stand-up battle, prior supremacy, even in a kickboxing format, would seem to be relevant. And Pereira really seemed to have the champion's number.
In all sports, harping on prior results can provide a faulty road map that leads us astray. As we close in on 2023, what happened in 2016 and 2017 matters only so much. You must make the accommodation for growth, change, not to mention a different sport, format, and arena. Pereira is one of those natural Brazilian strikers, as pure as they come. And when he zeroes in, he can do damage on anyone. But to just brush off the more-damning prospects of his title challenge would be a mistake. With his last kickboxing match coming a year ago, he's still a kickboxer. With 7 MMA fights in 7 years, it's not something he has seen worthwhile to really pursue until recently.
While one could argue that the style of Adesanya makes having legit MMA background less of an issue, that doesn't mean it's not an issue. While Pereira has been moonlighting as an MMA fighter with one foot still in kickboxing, Adesanya has been putting together a ledger that already places him among the all-time greats at 185 pounds in the UFC. Turning away one dangerous challenger after the next, he has completely taken over 185 pounds, conquering a combination of different styles and techniques and usually in a dominant fashion.
To defer completely to Pereira's striking forces, one to put the blinders up. Even if you think Adesanya isn't a complete MMA package that can bring things into the fold that can trouble Pereira from a stylistic aspect, his MMA know-how has to count for something. And while he hasn't always been able to unravel various aspects of his game against fighters who are better-versed in those areas, this could be a chance where we see more from Adesanya than just his crafty movement and striking.
I'd be a little worried about Pereira's career progression. The 35-year-old lost his last kickboxing fight, winning a split decision in his previous bout. And while a KO over Sean Strickland is nice, his highlights have grown fewer over the years, and you wonder if he hasn't perhaps seen his prime sail by a bit at this point. After a decade at the top levels of kickboxing and all his other fighting over the years, he never really made any good money, and this is his last chance to do something really big that could provide his family everlasting security.
I think the last 6-7 years have given way to a sharper and more defensively-responsible Adesanya. Fully aware that strikers like Pereira can turn off his lights, he now fights accordingly—more aware and concentrated in his movements. Having stood up to some fearsome strikers during his UFC tenure, he has mastered the art of evasion and using his head to quell those who pack massive power in their fists and legs. While you could say that having done it before will give Pereira the confidence and push to win the fight of his life, let's not poo-poo the revenge angle that a proud champion like Adesanya will be feeling when he enters the octagon for this fight. I'm going with Israel Adesanya in this one.
My Pick to Win: I'm betting on Israel Adesanya at -175 betting odds. The playing field has changed dramatically from 6-7 years ago when these two tangled in a kickboxing ring. In an octagon at Madison Square Garden in a different sport that he now dominates, a revenge-minded Adesanya should be able to parlay his crispness, quickness, and precision into a another successful title defense. Check out this killer offer! Get a 125% REAL CASH bonus up to $400 and get a FREE HALF POINT every time you bet your favorite NFL, college football, NBA and college basketball team! Get all this plus a sweet player rewareds program by signing up and entering bonus promo code PREDICTEM at GTBets Sportsbook! They've been with us for over 10 years with ZERO complaints!