UFC 286: Edwards vs. Usman 3 Predictions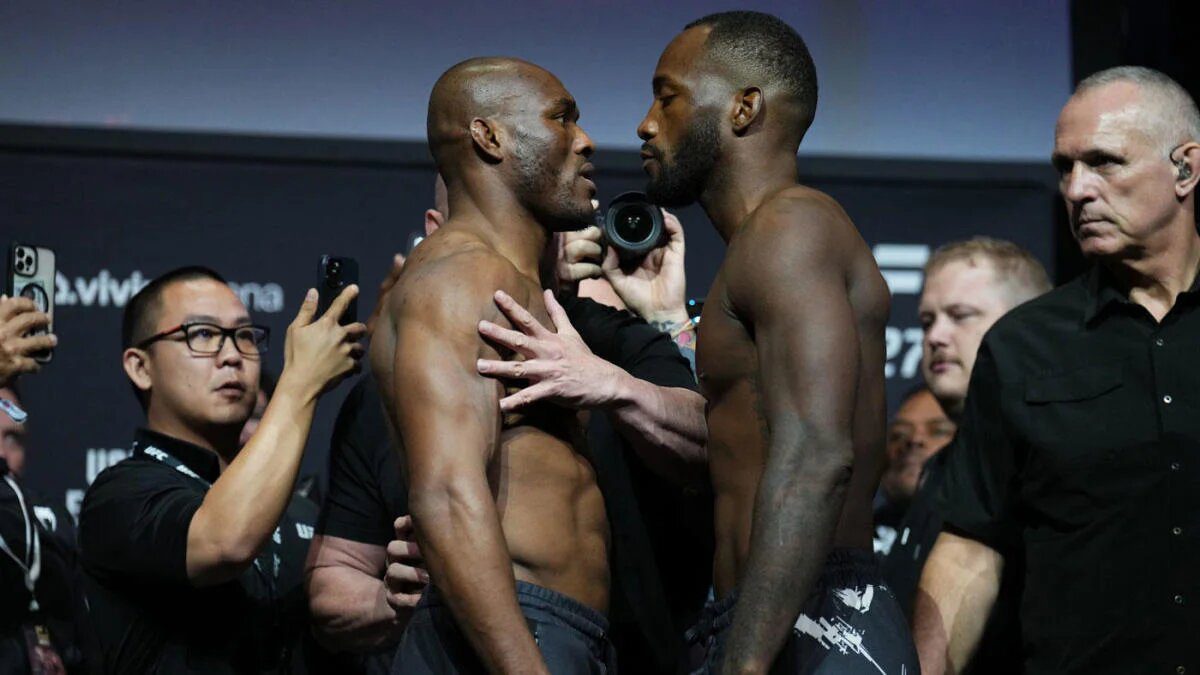 UFC 286: Edwards vs. Usman 3 Picks
When: Saturday, March 18, 2023
Where: O2 Arena, London, England
TV: PPV
Fight Analysis:
UFC 286 is headed by the welterweight trilogy of Leon Edwards vs. Kamaru Usman for the 170-pound belt. With one win apiece, this will at least temporarily settle matters between these two welterweights. The Jamaican-born Edwards, 31, saw his long journey culminate in August of last year with a 5th-round KO of Usman, earning him the UFC Welterweight Title. Usman, 35, now looks to get back on top, and with a previous win over Edwards and the fact that the last fight was a last-minute bolt from the sky in a fight he was winning, Usman and his backers have reason to be hopeful. Let's break it down.
Leon Edwards, 20-3 (7 KOs, 3 Submissions), (+200) vs. Kamaru Usman, 20-2 (9 KOs, 1 Submission), (-265)—Odds by Bovada
Leon Edwards defends his UFC Welterweight Championship against the man he won it from in, Kamaru Usman in the UFC 286 main event. Despite being in a division with some dangerous contenders, these two men have to be considered the top dogs at 170 pounds. Edwards' win over Usman continues a winning streak dating back almost eight years, when he was beaten by Usman in Part I. Usman, meanwhile, had a winning streak dating back a decade until Edwards landed the last-second kick. So other than against each other, these two men have strung together a lot of uninterrupted success.
Usman has a previous win and almost five rounds of near-domination against Edwards upon which he can hang his hat. I'm a little concerned, however, about wear-and-tear. His knees are really shot. After five title defenses and a long time near the top, the octagon mileage is considerable. Now we add another draining fight that ended in a KO loss, another camp, and you start to wonder how long Usman will hold up under all this. It might be fair to say that we're near the end, not because of any slippage on his part necessarily, but just that his body probably makes him a little older in a fighting sense than his chronological age would suggest.
Still, other than a loss in his second pro fight in 2013, the head-kick from Edwards is Usman's only real slip up. We can't discount the path of greatness he forged with an impressive series of dominant title defenses and that long unbeaten streak, which is quite unusual in this sport. He's a winner. And while it feels odd saying that on the heels of a defeat, he still has a title fight pedigree that is built on some real substance. And not to try to take any shine off Edwards' accomplishments, but his title fight credentials, in a positive sense consist of basically one kick.
It's hard to not remember other times when what you thought was fortunate or lucky wasn't the twist of fate you thought it was. In other words, it's true that Edwards' kick was a last-ditch effort in a fight he was losing, for the second time against Usman. But he did, in fact, land it. He now knows he can land it and that could embolden him to try that more in this fight. It's just that we tend to regard late comeback KOs in fights where the underdog winner was losing as being a product of luck, and that could set us astray. Why should that be leveraged against the winner of a fight? Edwards had to do a lot more than just be lucky. He had to withstand nearly five rounds of punishment from the champion and still be in a spot where he had the mental and physical wherewithal to land a fight-ending shot against a guy who hadn't tasted defeat in a decade. Trying to strip the glory of that based on it being last-minute or saying it was lucky misses the spirit of the entire point.
Edwards has some traits that are going to trouble the 2023 version of Usman. A dozen years into his career, Edwards has never been stopped. He didn't get stopped after losing 4.5 rounds to Usman previously. He's going to be there, and Usman is now in a position where he likely needs to put together a 25-minute fight where he doesn't slip mentally and where his body holds up and enables him to do all the things he needs to do. And he needs to do it in Edwards' hometown, to boot. Edwards is real, that London crowd is real, Usman's bad knees are real, and this is not going to be easy.
I think Edwards will have more confidence and get a boost fighting close to home in London. He now knows he can get it done. It's been a long time since he has lost, and even if it was to this opponent, you wonder if Usman is the same guy. I think he can be for one more night. Obviously, the time is coming when we will soon have to turn the page on a champion where it will take some time to truly understand his worth. But given the way the last fight went, along with his previous win over Edwards, I think a super dialed-in Usman is still a handful for Edwards. I see Usman putting a lot into this mentally and in terms of preparation, maintaining a fever-pitch of concentration over five rounds, and maneuvering his way to a points win. I'm going with Usman.
My Pick to Win: I'm betting on Kamaru Usman at -265 betting odds. While it's wrong to look at Edwards' win as being fluky, one can see how a fighter with a win over an opponent who is 95% on his way to repeating that win in a rematch could slack off a tick mentally. And enhanced levels of concentration and urgency should be enough to get Usman to the finish line in one piece in Part III of this trilogy. Bet your UFC predictions for FREE by cashing in on a 100% real cash bonus!