Deontay Wilder vs. Tyson Fury Pick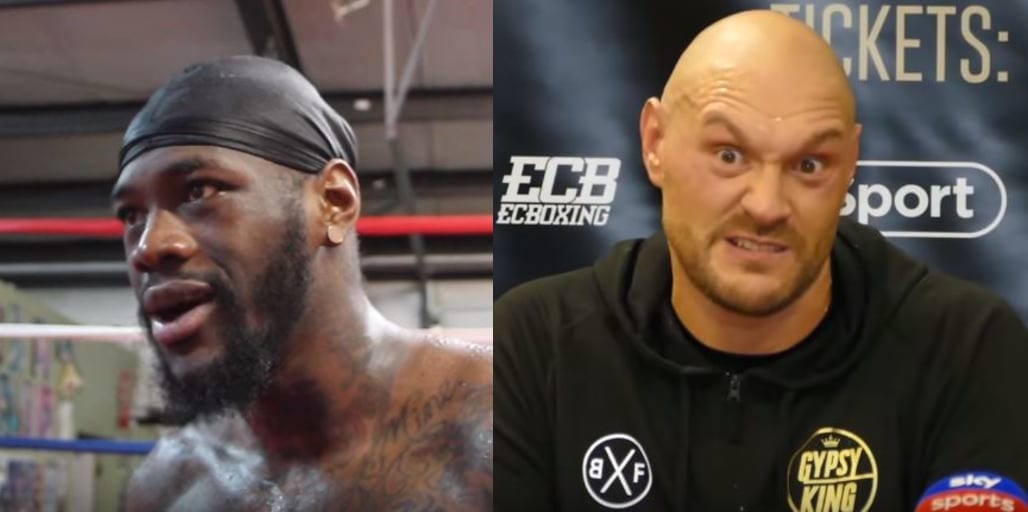 Deontay Wilder (40-0, 39 KOs) vs. Tyson Fury (27-0, 19 KOs)
When: Saturday, December 1, 2018
Where: Staples Center, Los Angeles, California
TV: Showtime PPV
Weight Class: Heavyweight
By: Loot Levinson of Predictem.com
Betting Odds: Deontay Wilder -175, Tyson Fury +155
Fight Analysis:
Deontay Wilder defends his WBC World Heavyweight Title against former Heavyweight Champion Tyson Fury in Los Angeles on December 1. This is a huge fight to end the year, with Wilder one of the two men at the top of the pile in the division, with Fury looking to get back to the top, which would culminate a memorable comeback. Who can come out ahead in the City of Angels in this battle of big men?
There's a lot of size to account for in this matchup. Wilder isn't big by a weight-standard, checking in around the 220-pound mark. But at 6'7," he is very long and it seems like he could hit you from across the ring. Fury is more-robust, with about 40 pounds on Wilder, in addition to having a few inches in height. At 6'9" he is the biggest heavyweight champion in memory, not counting some lesser titleholders who were not considered real champs. While Wilder has been defending his title and building his skills, Fury was mired in a drug-induced sabbatical, where he nearly threw it all away. Two fights into his comeback, he now looks to get back to where he once was. It's not going to be easy.
Will Fury Pay the Price?
There is no real need to get into what happened with Fury after he lifted the belt from Wladimir Klitschko in 2015. Suffice to say there was a lot of cocaine. And despite that, he found a way to pack on immense weight, sprinkling the coke on his cheeseburgers perhaps, as it's odd to see such a corpulent coke-fiend. That's not intended as a dig or to make light. Fury has bipolar issues and one would have to be very begrudging to not give him a tip of the hat for getting on the right track and taking off all that weight. It might surprise some that he's actually nearly three years younger than Wilder at 30. So maybe his future still lies ahead of him.
Read all of Predictem's UFC 229 Picks!
By the same token, there are no free rides in this life. Being out for close to three years, as Wilder built his brand, might not be something from which he can recover. His two comeback fights showed him in decent enough form, but against a caliber of opponent where gauging where he truly stands is impossible. It's just for a fighter who will be depending on sharpness with a small margin-for-error, you have to wonder if he got through all that drama unscathed.
Deceiving Appearances
We all carry a certain bias about what athletes should look like. Nobody envisions Tyson Fury when they think of a heavyweight boxing champion. He's balding. He's not even slightly photogenic. His stomach protrudes over his belt-line. In the other corner, you have the lean and cut Wilder. It provides a drastic dichotomy that yields a guttural response, one that might not be tied to truth and reality. In other words, Fury isn't going to elicit ooohs and ahhhs on the beach…or from the ladies in our forum. And that amounts to precisely jack-squat. The guy can fight.
Skills Pay the Bills
Those looking for a path to victory for Fury can bank on his innate skills. Look at Wilder, a man who didn't start boxing until his early 20's. And while he has standout skills, he lacks the nuance and ability that comes with being raised on the sport like Fury, who comes from a long line of fighters and has been doing this since he could walk. And let's face it—when we see Wilder losing rounds in nearly every fight and not looking great when his power isn't surfacing, it makes you wonder how he can hang in there with Fury if his best shots aren't landing. And if they don't land, he's going to get schooled—it's as simple as that.
Fury is as slick as they come. He has lively legs that can keep him one step ahead of the game. He is ambidextrous and boxes people's ears off with all the weapons at his disposal. You see a savant of the game when Fury is fighting—a fighter with off-the-charts ring intelligence. Alas, that collection of skills comes in an imperfect package. He does present a big target at times. His power isn't of the fight-changing type, especially at this level. And he's a bit of a head-case, is he not? When a guy wins the title, then decides to piss it all away, you need to account for that.
Power Speaks
Luckily for Wilder, his one advantage in this matchup just so happens to be a trait that is an equalizer for all others—extreme punching power. When we say extreme, we mean it in the strongest terms possible. This could be out-of-line, but his right-hand howitzer, which he likes to call the "Alabama Slamma," may very well be the single most-lethal shot ever seen in the combat sports arena. It's not just power we're talking about here, it's the kind of power that throws a whole different light on fights.
Wilder has shown he can deliver this punch under any conditions. He can bomb someone out quickly, he can summon it in the middle-rounds, and he can bring it to fruition when things aren't going his way late in fights. Again, he has been in some tough spots before, namely against a really good fighter in his last appearance with Luis Ortiz. And when it was said and done, Ortiz became another opponent where it had to be explained to him what occurred. When Wilder connects with that right hand wrecking-ball, guys are literally sent flying. It just looks different. Guys don't simply go down. You fear for their health at times. Guys have seized. Some guys looked like they might not get up again. And there is no way Tyson Fury can handle that kind of leather. It's the kind of power that renders all analysis moot. Fury might have this advantage and that advantage, have more know-how, skills, weapons, guile, and all that. And all that needs to happen to render that meaningless is one big right hand from Wilder.
I feel the power will surface. I think sharpness goes a long way and in that regard, the nod has to go to Wilder. Don't get me wrong, it's plausible that Fury can not only win, but dominate this fight. I just don't think you get off free-of-charge when you go the direction Fury went after winning the title. I think some deficits that resulted from those choices will manifest here, as Wilder retains his championship.
My Prediction to Win the Fight:
I'm betting on Deontay Wilder at -175 betting odds. His power is too compelling and Fury's recent track-record makes him a dicey proposition in this spot, beyond what the odds indicate, as he is only a small underdog. I think this is happening too soon for Fury, who maybe needed the sharpness a few more fights would have brought before taking on a challenge of this nature.