Jermall Charlo vs. Sergiy Derevyanchenko and Jermell Charlo vs. Jeison Rosario Predictions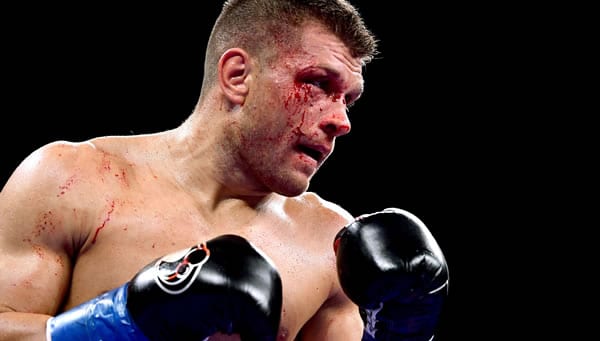 Boxing Picks: Jermall Charlo vs. Sergiy Derevyanchenko and Jermell Charlo vs. Jeison Rosario
When: Saturday, September 26, 2020
Where: Mohegan Sun Casino, Uncasville, Connecticut
TV: Showtime
Fight Analysis:
Jermall Charlo, 30-0 (22 KOs), (-130) vs. Sergiy Derevyanchenko, 13-2 (10 KOs) (-110)
Jarmall Charlo defends his WBC 160-pound title belt against tough Ukrainian Sergiy Derevyanchenko on September 26 at Mohegan Sun. Charlo is unbeaten in 30 fights, as the 30-year old is now 12 years into his pro career without having tasted defeat. On the surface, a 34-year old challenger with a 13-2 record would appear not to be much of a test to a fighter of Charlo's stature; however, the odds suggest a well-contested fight. I think both sides of this wager have legitimate hope.
Again, this fight forces us to dig underneath the surface, Charlo is the shinier product—an undefeated good-looking middleweight with a good team behind him. He's the A-side of the equation in this fight. But despite a title and a glossy record, it's actually the 13-2 Derevyanchenko who has been in with the better people as a professional, losing a split decision to Daniel Jacobs and giving Gennady Golovkin all he can handle in a 2019 fight. He came up short, but giving two of the best middleweights of this era so many problems suggest he can fit in here well with Charlo. Charlo holds wins over a nice list of opponents, but since moving up to 160 pounds, his opposition has been against the second-tier of 160-pounders, good fighters, but nothing like what the Ukrainian has fought.
The bottom line is that Derevyanchenko is a real handful. A well-schooled fighter with a long apprenticeship in the Ukrainian amateur system, he turned pro at 28 and moved up in class quickly, fighting contenders within ten fights and the best champions in the game soon after that. With his speed of hand and hurtful body-attack, he can be a punishing guy to fight. And lasting 24 combined rounds with the likes of Jacobs and GGG attests to his durability. But Charlo can crack some too and might be a little slicker overall. He's tough with a slashing style. His jab can be extraordinarily heavy and has even dropped multiple opponents, and he's very versatile. He can outbox you comfortably over 12 rounds or lash out with power shots that bring matters to a close.
Charlo has some physical edges on his opponent in this battle, being at least three inches taller with a 6-inch reach advantage. And he has the tools to put those edges to use. Derevyanchenko is tough. He keeps coming. And he goes hard to the body. But in his pursuit, he will put himself in Charlo's wheelhouse and really pay the price. I don't rule out the possibility that the pressure of the Ukrainian could win the day here, but I see Charlo having so many offensive opportunities that it's hard for me to envision Derevyanchenko holding up that well. I'm going with Charlo in this one.
My Pick to Win: I'm betting on Jermall Charlo at -130 odds. The champion has more routes to victory and in what should be a competitive fight that counts for a lot.
Bet on outright winner, TKO, distance and more at
MyBookie
 - They'll give you a 100% bonus on your first deposit of $100 to $300! Free Bets!
Jermell Charlo, 33-1 (17 KOs), (-380) vs. Jeison Rosario, 20-1-1 (14 KOs), (+315)
Also, on the card, Jarmell's twin brother Jermell Charlo takes on Jeison Rosario in a title unification fight at 154 pounds. Jermell avenged his only career loss in his last fight, scoring a TKO over Tony Harrison to atone for a controversial 2018 decision defeat. Five years younger at 25, Rosario is coming off his defining fight, a big upset KO over Julian Williams to win the IBF and WBA 154-pound belts. It's a high-stakes bout between two champions at this weight. Who comes out ahead?
Charlo is an accomplished fighter with a list of wins over solid opposition. I still can't quite grasp that after twelve years, the Charlo brothers are still in this elongated development stage. They fight good fighters without it really culminating into anything truly substantial. Sure, this is a unification fight, and both brothers are in against tough foes on this card, but after a dozen years, you'd have figured one of them would have been in a really huge fight by now. It's hard to call out Jermell for much, as his only loss was more a result of apathy if nothing else. He can be a little lax in the ring at times, sometimes not as thorough as his brother. But the loss may have focused him, as he left no unturned stones in his two subsequent fights.
Rosario is more the X-factor in this fight. Winning the title in an upset as emphatically as he did is hard to question. But with the bulk of his reputation based on that win, it's worth looking at it a bit deeper. Julian Williams is a big talent, but a hot-and-cold type who can fall apart suddenly at a high level. Rosario did what he what he set out to do and is a handful—a large-framed 154-pounder with guts and skill. He rips hard shots and isn't afraid of getting hit. In fact, that's when he lashes out the hardest.
I think the odds are reflective of reality in this fight. Charlo is sharper, the more "together" fighter. As the real old-timers would say, he has more "on the ball." There's more of an overall raggedness to Rosario. Charlo's sometimes-slack approach is always a concern, especially against a guy who gets the most out of what he has. I just think Charlo has learned his lesson, and in a high-stakes showdown like this, I see him going for it and getting the job done. I'll take Charlo.
My Pick to Win: I'm betting on Jermell Charlo at -380 odds. He's the more-accomplished and visibly more-talented fighter. Rosario could bridge the gap with toughness and good power, but I see him getting picked apart by the crisper Charlo. Find the lowest priced favorites and the highest paying underdogs at 5Dimes Sportsbook. You also get to bet on football/basketball at -105 there, plus nickel overnight lines on MLB games! HUGE savings!