Saul Canelo Alvarez vs. Billy Joe Saunders Fight Analysis & Picks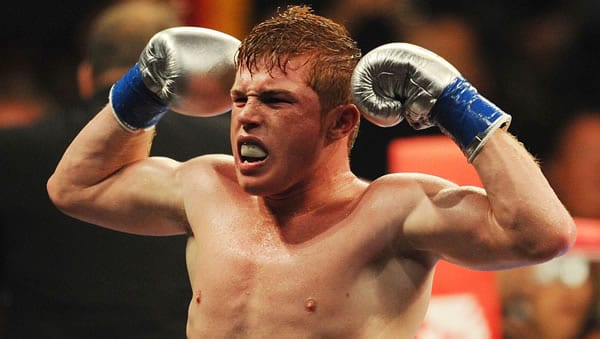 Saul "Canelo" Alvarez (55-1-2, 37 KOs) vs. Billy Joe Saunders (30-0, 14 KOs)
When: Saturday, May 8, 2021
Where: AT&T Stadium, Arlington, Texas
TV: PPV
Weight Class: World Super Middleweight Championship
Betting Odds: Canelo Alvarez (-750), Billy Joe Saunders (+475). Deposit $20 to $1000 and receive a MASSIVE 100% real cash bonus on your first deposit at BetNow Sportsbook!
Fight Analysis:
Boxing's top superstar Canelo Alvarez takes on Billy Joe Saunders in a big super middleweight championship showdown at AT&T Stadium on May 8. Canelo looks to have his hands full with a legit talent and a force at 168 pounds in Saunders. When one looks at this fight, the scope of possibilities are wide. Theoretically, the unbeaten Saunders has the kind of pure boxing skills that could give Canelo his biggest challenge since he lost the only fight in his career to Mayweather. Or it could just be a routine fight for Canelo. It's one of those fights where it's really hard to say.
Though far less-advanced in his career, Saunders is a year older at 31. He has nice size and seems even longer than his measurements say with his movement and control of range. A nice amateur career saw him eventually become a heralded pro. And from 2009 to about 2017, there was little to complain about in his career. He beat some of the better middleweights on the other side of the pond, culminating in a master-class against well-regarded contender David Lemieux. He won a belt, made some defenses, and the future looked bright.
My problem is what has occurred since. And perhaps my view is distorted from growing up in a time where it was unheard of for a fighter of Saunders' quality to squander his prime. But if after that dominant win over Lemieux, someone told you that by 2021, he'd had done almost nothing to further his position, you'd have struggled to believe that. OK, he's getting his big chance here so perhaps it worked out if he can do well. But wouldn't it have been better if to get ready for a fight of this magnitude, he tempered his skills and resolve against some better fighters?
This sport waits for no one. Since 2017, Saunders has four fights, none against fighters anyone would have in their top 20. Looking at Canelo's work over the same period and it's a whole different ball-game. Interspersed in this inactivity are numerous instances of various jackass behavior by Saunders. In the end, it's hard to not emerge with a conclusion that Canelo has been the far more-professional and committed fighter. That has a way of resonating in a fight.
Still, Saunders' uneven road to this opportunity alone doesn't discredit his prospects. Canelo has done well rising through the weights, going from a longtime 154-pound champion to beating standouts at 160, 168, and 175, like GGG, Sergey Kovalev, and Callum Smith. But Saunders is a little different. A naturally bigger man, he might not do things the way Canelo likes as much as those other opponents. Saunders has a great set of legs. He can really move around, maintain distance, and time opponents coming in with counters and various defensive maneuvers.
Saunders is not there to be hit. And after fighting bigger men much of his career, perhaps taking on the more-squat Alvarez will be more to his liking. When you look at the fighters who have most troubled Canelo in his career, names like Mayweather and Erislandy Lara, we see that he can struggle with high-end boxers. Some don't think he deserved either decision against GGG. A case can be made that Canelo's superstar status is a bit manufactured—that maybe the hype doesn't quite match up with his actual merit.
That type of perspective could also lead you astray. Sure, when measured up against the standard of perfection, Canelo might not measure up across the board. He has still managed to do things Saunders has never done and that's come up on the sunny side time and again when taking on quality fighters on an active schedule. Canelo has been doing that for almost a decade now. And a couple iffy decisions and the perception of him being a coddled superstar who gets the benefit of the doubt doesn't change that.
Canelo doesn't have off-nights. He is very consistent and professional, meaning you know what you're getting when you plunk your money down on the four-division champion. Whereas this is by far the biggest spot in Saunders' career, Canelo has already had a handful of fights that surpass this one in terms of marquee value and overall magnitude. In other words, Canelo won't be blinded by the lights.
And while we don't want to dwell on it, it's worth mentioning that this might come down to more than just fighting. It's simply not easy to beat a Mexican superstar on Cinco de Mayo weekend in Texas. If you figure Saunders could maybe win 7 rounds and edge
Canelo, that might not be enough to get it done. Saunders has just 14 KOs in his 30-0 mark, suggesting a decision is his most-realistic path to a win. If history has shown us anything, it's that winning a decision against Alvarez isn't that easy.
For Saunders, I don't think the odds are grand enough to take a whirl. I can understand the sentiment behind it, but I think in the range of best case/worst case scenario, money can be better wagered elsewhere. There's a chance he simply can't hang with Canelo. And even if everything went his way and he managed to be competitive in a give-and-take fight, it's still going to take an awful lot to win a decision. Is he good enough to win 9 rounds against Canelo? Because that's likely about what it's going to take. I'm going with Alvarez in this one.
My Prediction to Win the Fight:
I'm betting on Saul "Canelo" Alvarez at -750 betting odds. I don't like the recent work of Saunders leading into this and while he could have some hope from a stylistic standpoint, doing enough to win and then enough to get credit for it just seems too dicey.